Top 10 Best Destinations for a Future Forza Horizon Installment
In the ever-expanding universe of racing games, Forza Horizon has etched its name as a dominant force. Known for its unique blend of realism, breathtaking open-world environments, and an engaging festival atmosphere, each new installment of the game eagerly draws gamers from across the globe. The series thrives on transporting players to varying corners of the world, and the exquisite locations it portrays become as much a part of the game's character as the vehicles themselves.

The integral role of the setting in each Forza Horizon installment invites us to imagine the limitless possibilities for future editions. Just like the series has thrilled us with the sun-kissed Australian outback in Forza Horizon 3, and the captivating beauty of Mexico in Forza Horizon 5, it's exciting to envision the diverse and vibrant locales that future games could be set in.

Our planet brims with unique landscapes, diverse cityscapes, and thriving car cultures, each locale offering a fresh perspective and new challenges. From dense rainforests to icy alpine roads, bustling metropolises to serene coastlines, the possibilities are endless. This is the magic that Forza Horizon could potentially bring to our screens - an immersive racing experience set against some of the world's most spectacular backdrops.

The Top Ten

1 Japan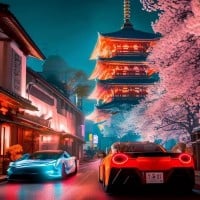 Japan offers a perfect fusion of ancient tradition and cutting-edge modernity, making it an exceptional choice for a Forza Horizon location. Imagine racing through the neon-lit streets of Tokyo, roaring past historic temples in Kyoto, and drifting around hairpin turns on Mount Fuji's slopes. The sprawling urban environment of Osaka could contrast beautifully with the serene, cherry blossom-lined roads of rural areas. Moreover, the famous racing and drifting culture, epitomized in areas like the Hakone Turnpike or the mountain passes of Gunma, would provide a deeply immersive and authentic Japanese street racing experience. Japan's rich automotive history, combined with its diverse landscapes, would truly offer an unforgettable Forza Horizon game setting.
2
Brazil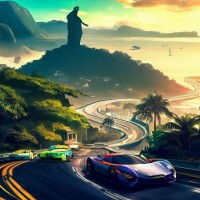 With its unparalleled biodiversity and vibrant culture, Brazil would make an extraordinary setting for a Forza Horizon game. Imagine thundering down the packed streets of cities like Rio de Janeiro or São Paulo, with their bustling urban landscapes providing a thrilling contrast to the serenity of the Amazon Rainforest. Drivers could navigate through the dense jungle terrain, teeming with exotic wildlife and veined with winding rivers. The dazzling coastline, spanning over 7,000 kilometers, would serve as a scenic route for high-speed coastal races. Additionally, the challenging dirt roads of the rural Sertão region could add an exciting off-roading dimension to the game. Brazil's passionate car culture, with a notable love for motorsports, would resonate perfectly with the ethos of Forza Horizon.
3
South Africa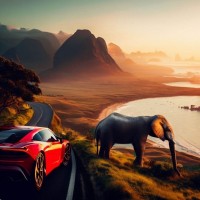 As a backdrop for a Forza Horizon game, South Africa's landscapes are as diverse as they are stunning. Racers could speed through the cosmopolitan city of Johannesburg, its sprawling urban expanse giving way to the vast, wild plains of the African savannah, home to unique wildlife. Coastal races could take place along the breathtaking coastline of Cape Town, with Table Mountain serving as a majestic backdrop. The stunning Garden Route, a panoramic stretch along the southeastern coast, could provide a particularly scenic drive. South Africa's rich motor racing history, including its Formula 1 past, would lend itself well to a Forza Horizon installment.
4
India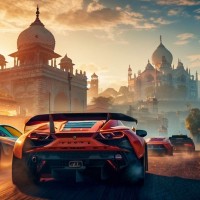 Bursting with diversity in both its landscapes and culture, India could offer a unique setting for a Forza Horizon game. Drivers could race through the chaotic streets of metropolitan cities like Mumbai or Delhi, dodge the busy traffic, or compete in tight races through the narrow lanes of historic regions. For a change of pace, the serene tea plantations of Darjeeling, the scenic beaches of Goa, and the snowy peaks of the Himalayas could provide breathtaking environments for diverse races. The vibrant colors of India, its festivals like Holi, and a rich history of vintage car rallies could add unique local flavor to the game.
5
Greece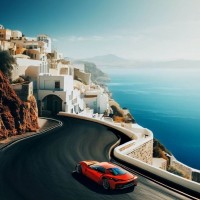 Racing in Greece would be a journey through time and terrain in a Forza Horizon game. The cradle of Western civilization provides an ideal backdrop with ancient ruins and classical architecture lining the streets of cities like Athens and Thessaloniki. Drivers could take coastal races along the beautiful Aegean Sea, or test their mettle navigating through the rugged mountain paths of the Greek mainland and Peloponnese region. The stunning Greek Islands, with their azure waters and picturesque villages, would add a dreamy charm to the racing experience. With Greece's legacy in the automotive world, hosting rallying events and street races, it would be an enticing locale for players.
6
Norway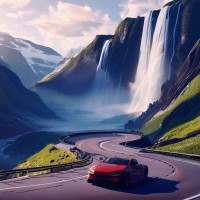 A Forza Horizon set in Norway would be a breathtaking ride through dramatic landscapes and pristine Nordic beauty. Racers could navigate through winding fjord roads, flanked by towering cliffs and deep blue waters, or challenge themselves on the snow-covered routes in the Arctic Circle. Norway's urban landscapes also provide diverse experiences, from the historic buildings of Bergen to the modern architecture in Oslo. The Midnight Sun phenomenon during summers and the Northern Lights in winters would add to the visual spectacle of the game, providing a surreal backdrop for racing. Norway's active participation in motorsports, especially in Rallycross, would offer exciting event possibilities in the game.
I haven't spent long in Norway but it's a beautiful country.
7
United Arab Emirates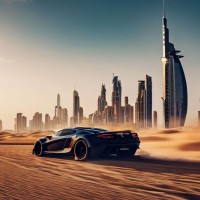 Hosting a Forza Horizon game in the UAE would make for a breathtaking blend of tradition and futurism. Racers could weave through the ultra-modern cityscapes of Dubai and Abu Dhabi, flanked by astonishing feats of architecture like the Burj Khalifa. The expansive highways would offer high-speed thrills, while off-road enthusiasts would find delight in the vast, undulating dunes of the Arabian Desert. Night races would take on a new dimension against the backdrop of the dazzling city lights, and luxury car lovers would be right at home given the UAE's well-known affinity for high-end vehicles.
8
Switzerland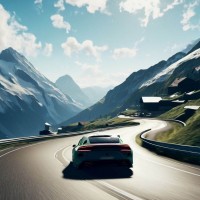 Switzerland could offer a stunning blend of picturesque landscapes and quaint, historic cities. Racers could speed around the serpentine roads of the Swiss Alps, navigate through dense forests, and find themselves driving alongside beautiful lakes such as Lake Geneva. Urban racing could take place in cities like Zurich or Geneva, with their mix of modern and historical architecture. Winter racing would be a significant aspect in the Swiss edition, with snow-capped mountains and icy roads creating challenging conditions. Furthermore, Switzerland's history of hosting the renowned Hill Climb races could be incorporated for some thrilling events.
9
New Zealand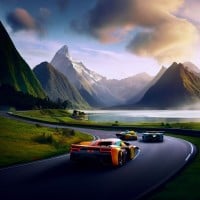 Setting a Forza Horizon game in New Zealand would allow players to immerse themselves in an enchanting world of diverse landscapes. Racers could test their skills on the winding roads of the Southern Alps, or speed through the lush, rolling farmlands of Waikato. The bustling cities of Auckland and Wellington would add an urban edge to the mix, while coastal drives along the spectacular Pacific and Tasman coastlines would provide scenic joyrides. Off-road lovers would be thrilled by the rugged terrains of the Mackenzie Country and dense native forests. New Zealand's strong motorsport culture, which includes hosting the Rally New Zealand, would be a perfect fit for the adrenaline-fueled spirit of the Forza Horizon series.
10
Spain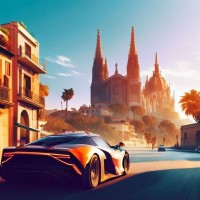 The Iberian Peninsula has a lot to offer with a mix of modern and historic architecture. Players could race through the vibrant streets of Barcelona, Madrid, or Seville, along the beautiful Mediterranean and Atlantic coasts, or through the Pyrenees mountains. The countryside with its vineyards and olive groves would also provide an authentic Spanish experience. Furthermore, Spain's motor sport history, with famous events like the Rally Catalunya and F1 races in the Circuit de Barcelona-Catalunya, would be an excellent backdrop for a Forza Horizon game.
The Contenders
11
Puerto Rico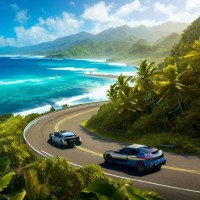 Known for its lush tropical landscapes and charming architecture, Puerto Rico would provide a picturesque backdrop for a Forza Horizon installment. Racers could weave through the cobblestone streets of Old San Juan, lined with vibrant Spanish colonial buildings, or dash down the modern highways connecting to cities like Ponce and Mayagüez. Beyond urban areas, Puerto Rico's diverse terrain includes stunning beaches, dense rainforests – particularly El Yunque National Forest, the only tropical rainforest in the US national forest system – and the mountains of the Cordillera Central. The island's compact size yet varied landscapes would make for an engaging and intense racing experience.
12
Cuba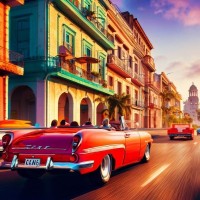 With its rich history, colorful architecture, and stunning landscapes, Cuba could offer a unique and vibrant setting for a Forza Horizon game. Imagine racing down the streets of Havana, lined with its iconic vintage cars and pastel-colored buildings, or the quaint towns of Trinidad and Cienfuegos, characterized by their colonial-era charm. Cuba's diverse topography also boasts beautiful beaches, verdant valleys like Viñales, and rugged mountain ranges, such as the Sierra Maestra, providing an excellent mix of road types and challenges. The country's passion for car culture, especially vintage American cars, could add a nostalgic flavor to the game.
13
Dominican Republic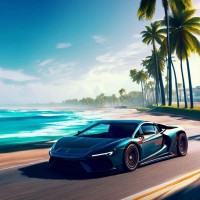 With its diverse landscapes and vibrant cities, the Dominican Republic would offer a unique Caribbean setting for a Forza Horizon game. Racers could speed through the bustling streets of Santo Domingo, the oldest continually inhabited European settlement in the Americas, replete with historic colonial architecture. The game could also feature stunning coastal routes along the country's extensive coastline, offering breathtaking views of the Caribbean Sea. Additionally, drivers could navigate through the verdant central highlands, particularly the challenging mountain roads of the Cordillera Central, home to Pico Duarte, the highest peak in the Caribbean. The Dominican Republic's mix of urban landscapes, tropical rainforests, and picturesque beaches would provide a memorable and diverse backdrop for a racing game.
BAdd New Item