Greatest Bands from the '80s
The Top Ten
1
Queen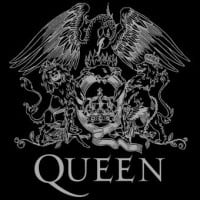 Queen are an English rock band formed in London in 1970. The original lineup was Freddie Mercury (lead vocals, piano), Brian May (guitar, vocals), Roger Taylor (drums, vocals), and John Deacon (bass guitar, vocals). Before forming into Queen, Brian May and Roger Taylor had played together in a band ...read more.
There will never be the stage presence, lead vocalist or charisma that will top Queen... Ever! Their songs are timeless and we hear them constantly on the radio, in every sporting event and as a major influence of musicians that followed. I have an absolute favorite, that's Bohemian Rhapsody, but there are so many fantastic songs it makes it very difficult to find just one favorite. Also, what rock band has had a lead singer also become a #1 opera singer? He made a duet album that was tops in the world of opera... After being a rock singer, usually this process would be done in reverse, if at all. Freddie was on top of the world, and is a legend in the world of music. I've never met a person who doesn't love Queen. The true test of talent, songs that live on and on and out-live their creators. Queen wasn't just a band, they were true performers and true perfection... You can hear that perfection in every song. Love this band!
I am so happy that my favorite band is now rightfully recognized as the greatest of all time. The reason :Freddie Mercury was a genius, he wrote the most popular song of all time "We are the champions" and other masterpieces like "don't stop me now" and "millionaire Waltz" but he had the most powerful, touching, profound sweet voice of all time. Brian May is estremely talented as a guitarist and songwriter "Scandal" and "doing all right"show must go on, John Deacon and Roger Taylor were also very talented musicians and songwriters, I want to break free for john and these are the days of our lives and breakthru for roger.
Very much the 80's brought a change to the type of mainstream music and with that Queen went with that flow. Songs like bohemian Rhapsody and We are the Champions were some of this band's finest from the 70's but in the 80's produced their 2 and only US no. 1's, which were Another one Bites the Dust and Crazy Little Thing Called Love. They also had some of the greatest live performances of all time in this decade. They are by far the greatest band of all time as they produced some of the greatest ballads of all time and survived throughout the whole 70's and 80's. They are truly SENSATIONAL!
Queen is one of the best bands of all time, but the last of their gigantic hits came out in 1980 with the Game. Everything that is mind-blowing about Queen happened in the 1970's. The only reason I bother to comment is, when you have a top ten list, real estate is so limited. Queen shouldn't be on this list. A better carry-over band from the 70's that had a bigger footprint in the 80's might be Genesis, for example. The identity of the band (post-Peter Gabriel) is very much an 80's band with real musical cred and charting power. I would never suggest Genesis is a better band than Queen, just that they better represent the 80's.
2
Bon Jovi

Bon Jovi is a hard rock band formed in 1983, which had a streak of successful albums in the late 1980s. The band originally consisted of lead vocalist Jon Bon Jovi, guitarist Ritchie Sambora (left in 2013), bassist Alec John Such (left in 1994), keyboard David Bryan, and drummer Tico Torres. The band's ...read more.
I used to be more of a Survivor guy. But once I started listening to Bon Jovi (the basic 3: You Give Love a Bad Name, and Wanted Dead or Alive) I was rather obsessed with their songs. And then I eased into the greatest hits (although I will admit, I never got interested in "Always") and then, This House Is Not For Sale came out. Went to see Bon Jovi on their 2017 tour. And after that, I started listening to songs that weren't hits. (Before This House Is Not For Sale, I got interested in Two Story Town, but otherwise, until then I stuck with the hits.) and surprisingly, my parents don't remember the songs I bring up, like my guitar lies bleeding in my arms. Very catchy song. The best parts of Bon Jovi are:it's a multi-era band, the band members aren't all in their 60's, and they're still releasing new material. Queen, Survivor and a lot of the others, on the other hand, stopped rather quickly. And if you ask me, Duran Duran is only known for Hungry Like the Wolf, Rio, Wild Boys and ...more
I can't believe that (as of now), DURAN DURAN is #1. They have maybe three songs that are frequently played on the radio: Girls On Film, Hungry Like The Wolf and Rio. I don't know how many hits they have, but I know they can't top Bon Jovi. The debut album has 2 hits, 7800 Fahrenheit has 2 hits, slippery when wet has 4, New Jersey has 6. Cross Road produced 2, Keep The Faith has 6, These Days has 5, Crush has 4, Bounce has 3, 100,000,000 Bon Jovi Fans has 1, Have A Nice Day has 3, Lost Highway has 2, The Circle has 2, the greatest hits ultimate collection produced 4-5 (depending on which form you got it in), What About Now has 1, Burning Bridges has 2, and This House Is Not For Sale has at least one (declared by Jon himself), so yeah, 43 hits at the least. At most, 45. You could say that's more. (I had to exclude Blaze Of Glory, because it's JON Bon Jovi. He has another 2, including Blaze Of Glory.)
Face it: Bon Jovi is way better than Duran Duran. If you were to come up to somebody, and ask "What comes to mind when I say 'Duran Duran', you'd get a bunch of teens my age saying "Kevin Durant? ", a little older (say 25) and you'll get people saying "'Rio' and 'Hungry Like the Wolf'," and anyone who's 40 and up might give you as mentioned as well as the Wild Boys and Girls on Film. Bon Jovi on the other hand, kids my age would give you "Livin' On a Prayer" almost guaranteed. They'll Give you "You Give Love a Bad Name" and/or "Wanted Dead or Alive" and with luck they'll be able to name a couple of songs from This House Is Not For Sale. At 25, they would be able to give you all previously mentioned, plus songs from Burning Bridges, Have a Nice Day, Crush, These Days, Keep the Faith and New Jersey. As of 40 and up... I honestly think that there's only a matter of time before they only remember Livin' On a Prayer, You Give Love a Bad Name, Wanted Dead or Alive, I'll Be There For You and ...more
Bon Jovi is a great band! They not only are great as a band but in life too! I respect the fact that they kept their business private. They invest in their community. Their music timeline was about my life, from my teens to raising my kids. Make me proud that my kids like them too. I would take them for Spring Break, They had to listen to my music first and loved it. Music today does not seem to offer that. My best friend and other got our tickets to a concert, she was killed 2days after we got our tickets. We celebrated her and our memories at that concert. Till this day I still cry when I here some of the songs. But at the same time it makes me smile because it reminds me of what great times we had and Bon Jovi music was a big part of it. When MTV would announce the new Video, I, m a Cowboy. We all would watch it at who ever had cable! Haha,
I
3
U2

U2 are an Irish rock band from Dublin. Formed in 1976, the group consists of Bono, the Edge, Adam Clayton, and Larry Mullen Jr. U2's early sound was rooted in post-punk but eventually grew to incorporate influences from many genres of popular music. Throughout the group's musical pursuits, they have ...read more.
U2 created their own sound that I've never heard anyone replicate...not that I would recommend that. War, Unforgettable Fire, and The Joshua Tree have sonic guitar sound and pumping drum/bass section like no other concerning bands during the 1980's. Bono wrote lyrics that meant something and had a passion too them. They were a decade long band...How Duran Duran or Bon Jovi is above U2 for this list drops my jaw and makes me shake my head in a bad way.
U2 started off the 80s and finished the decade at the top with remarkable longevity and productivity since then. MTV really cemented them in memory with videos such as the earliest Gloria to New Years Day, With or Without You, Pride etc etc etc. Their iconic sound makes them stand out amongst their peers.
U2 is in a class of their own. No timeframe, no competition, their only competition is their ability to reinvent themselves, and their own imagination. The music keep getting better. Their respect for fans is unparalleled and their worldwide efforts unmatched.
Well, maybe they are sometimes pretentious, and their last few albums sucks, but "Joshua Tree" is incredibly passionate and inspired, also "War", "The Unforgettable Fire" or "Rattle And Hum" video are just cool.
4
Guns N Roses

Guns N' Roses is an American hard rock band from Los Angeles formed in 1985. The classic lineup, as signed to Geffen Records in 1986, consisted of vocalist Axl Rose, lead guitarist Slash, rhythm guitarist Izzy Stradlin, bassist Duff McKagan, and drummer Steven Adler. Apart from hard rock they are also ...read more.
Duran Duran? Really? Guns N' Roses Rocked the world. Up until Axl had his mental breakdown (s). However, they were a ten times greater band in their prime than Duran Duran. Guns N' Roses was SO talented not only did they make THEIR songs great, they made OTHER bands song even GREATER; Sympathy for the devil, Knockin' on heavens door, Altitude, Black leather, the list goes on and on. I mean if a band can make the Stones, Bob Dylan, the Misfits, and the Sex pistols sound better than they originally were, that's extreme talent. Just listen to the album "The spaghetti incident? " and you'll see. So in summary: Guns n' Roses has more talent in any one member (Axl, Slash, Tracy, Steven) than Duran Duran could ever imagine to have.
No one can hate Guns N' Roses! Even those who believe Axl Rose wasted his talents on such rubbish acts may think upon their thoughts again 'cause this band's music is just too awesome and made a sound that no other band can imitate. There are people who don't know Duran Duran, but if someone who lived in the 80s doesn't know Guns N' Roses then he seriously has some issues with what he chose to entertain himself.
Best selling debut album in American history ( appeitite for destruction) 2 week chart topper (sweet child o'mine) and a killer lineup, Axl Rose (vocals) Slash (guitar) Izzy Stradlin (rhythm guitar) Duff Mckaggan (base) and Steven Adler (drums). Watch the YouTube video "guns n roses, live a the ritz 1988", the music and band chemistry was is amazing at that concert.
I think they should be on top. One thing which impressed me is their heart touching lyrics. I still remember when I heard their Paradise City, my senses were out of order specially the ending of this particular song.
5
Metallica

Metallica is an American Thrash Metal band formed in 1981 . The original lineup was James Hetfield (Vocalist and Rhythm guitarist), Dave Mustaine (Lead Guitar), Lars Ulrich (Drums), Ron McGovney (Bassist). The group came into mainstream from their Self-Titled album and the hit single "Enter Sandman". ...read more.
Metallica of the 80's was a great band. If not the greatest band of that era. The 4 albums during that era are elite from start to finish. They had some of the best musicians that have ever graced this earth. Burton and Mustaine prior to they're leave. Drove this band into greatness. Burton had much more influence than Dave, but his impact is not overlooked by me. Sadly when the real artist disappeared so did the great music. Chump fans never were around until Metallica went soft in the 90's with the commercially accepted music that they started spewing.
Metallica Has had multiple great songs and albums such as Fade to Black, Master of Puppets, and One to name some of my favorite. When I typed greatest bands from the 80's I thought that Metallica would be in the top 3. But it's 5? And AC/DC at 7th? What the hell
Best band I've listened to. Their best years where back in the 80's when they performed live, I think all their albums are great. I have to argue that Metallica should be higher up on the list but I guess everyone has different opinions
From the 70's through the 90's, Metallica was the only band that lived up to the hype. I stood in line to buy Kill Em All the day it was released due to the buzz they created without any air time.
6
Van Halen

Van Halen is an American hard rock band formed in Pasadena, California, in 1972. From 1974 until 1985, the band consisted of guitarist Eddie Van Halen, vocalist David Lee Roth, drummer Alex Van Halen, and bassist Michael Anthony.
Only a musically illiterate teen would thing a band like Duran Duran is the #1 80s band, of course Van Halen is #1! Not really for Diamond Dave, or Michael Anthony, But Eddie Van Halen. One of the greatest guitarist in the world, with one of, if not THE greatest solos ever made/played. (Eruption) Not to mention writing all the tunes! Duran Duran is the 1D of the 80s, sorry but they kinda suck, I mean "Hungry Like the Wolf"? Really? I sit and talk with my friends just bashing Duran Duran, Yes they're that bad...
Van Halen is a top 3 band without question. Chart topping albums, sold out concerts, best guitarist ever, two great eras with two great front men and not to mention Michael Anthony's backing vocals. I like the 80's one hit wonders but there is absolutely no way they should be ahead of the great Van Halen. One Hit wonder bands shouldn't be on the list because they don't have the long standing history of bands like Van Halen.
Eddie van halen is my favorite and one of the top ten greatest guitarist. Van Halen put out albums all throughout the 80s and sold out stadiums (and still do). Guns n roses were good too. Metallica's best albums were from the 80s but they weren't really popular until the 90s. A-ha seems to be more popular now looking back.
How in god's name is Van Halen not in the top 3? There is no way that any of A-Ha's songs, no matter how inspiring, can top the raw force and sound of songs of Van Halen like Panama, Jump, Hot For Teacher, and so, so, so, many other greats! The combination of Eddie Van Halen's guitar, Alex Van Halen's and Michael Anthony's low and thudding drum beats and bass chords topped of with David Lee Roth's loud, energetic, excited, and forceful singing style absolutely kills every single song! Van Halen are a force and sensation of nature that is not to be reckoned with!
7
Iron Maiden

Iron Maiden are an English Heavy Metal / Hard Rock band formed in Leyton, East London, in 1975 by bassist and primary songwriter Steve Harris. The most critically acclaimed period for the band was from 1983-1989. With vocalist Bruce Dickinson, bassist Steve Harris, lead guitarist Dave Murray, rhythm ...read more.
One of the biggest reasons metal was in its' golden age during the 80's along with Metallica, Iron Maiden defied the odds by not getting much play on the radio, avoiding the temptation of going the pop route, while consistently releasing thought provoking material which was always top notch in that decade.

None of their albums during this time period are anything less than great, and they're all different and distinguishable from one another by either being natural progressions of a previous album, or taking things in a new direction. Usually having this kind of artistic ambition is costly to a band's popularity or critical acclaim, but these guys were always relevant, and they still hold up beautifully today!
I see no good reason why Iron Maiden is not in the top ten. I could see how some would view this group as "too heavy" for their liking, but (unlike most metal bands then and now) you can actually understand Bruce Dickinson. He is a very high quality vocalist. The guitarists (Adrian Smith and Dave Murray) are also high quality and properly complement Dickinson's vocals to make a heavy, yet pure and complete sound. Just listen to "Run to the Hills" "The Trooper" or "Number of the Beast" and you will find my words do not do it justice.
Come on they are legendary with their expansive discography and songwriting. Number one. Give me just one band from the 80's so true to their fans with sooo much to offer. amazing musicality, fantastic band members. every one is a virtuoso, especially Bruce who is one of the best vocalists In loud rock and classic rock in general. They are catchy as hell and progressive when they want. Steve Harris? amazing band leader, song writer, and a hell of a bass man. Amazing rhythm section in general (Harris, Nico). Amazing guitar duo (Smith, Murray) they are fast, tight but melodic and rich, and with the best choruses (Run To The Hills, Wasted Years) and they can be long and complex (Rime of The Ancient Mariner) with a lot of scale changes and modes. They have like 10 classics which is one of the best discographies (along with Judas Priest in their genres).
For me iron maiden is number one. People think iron maiden are heavy and hardcore but they wrong from all metal bands that ever existed in this planet iron maiden is the most melodic with a lot guitar harmonys and of course operatic vocals from Bruce Dickinson (he and Geoff Tate from queensryche are very underrated vocalist) except iron maiden I like bands like Bon jovi, Van Halen, definitely Leppard, dio ozzy Black Sabbath, Aerosmith, judas priest, motley Crüe, scorpions, survivor, Led Zeppelin, deep purple, ac/dc, Pink Floyd, Foreigner, Phil Collins genesis, kiss, a-ha, Michael Jackson(only 80s), Guns n roses, Jimi Hendrix, queensryche, prince, Journey, Queen, REO speedwagon, Rod Stewart, Saxon, dire straits, Skid row, sting the police, Toto and more...
8
Journey

Journey is an American rock band that formed in San Francisco in 1973, composed of former members of Santana and Frumious Bandersnatch.
In my humble opinion, Journey is the best band of all time, and Steve Perry's voice is the best voice I have ever heard. They have written so many classics, beautiful love songs such as Patiently and Sweet And Simple, and rock songs such as Mother Father, Line Of Fire and Edge Of The Blade. The vocals are always incredible impressive, and unlike most rock singers, Perry can sing in a rock style while still making the music beautiful. This is something I enjoy immensely, since the point of music is beauty.
Greatest rock vocals of all-time, a virtuoso on the guitar, a machine gun on the drums, and bass and keyboard players at the top of their game, Journey is the one. They are the quintessential music BAND, and not just an 80s band. They have made timeless music. It stretches across all generations. Journey will still be a favorite a hundred years from now.
Journey is no doubt the best band in the world and the universe! Steve perry is the voice of Journey! They were HUGE in the 80's! Till this day they play Journey ( Steve Perry ) music on counless radio stations all over the world! This new Journey does not compare to the 77-86-97 Journey! It's kareoke wana be what they were when Steve perry was lead vocalist! Steve Perry put Journey on the music map!
Nobody can do it like Steve Perry. His voice is just lost for words. I've seen Journey so many times when Steve Perry joined the band and just out of this world. I still watch the Journey videos till this day with Steve Perry. Lots of memories back then with Journey. The new Journey is HORRIBLE.
9
Motley Crue

Mötley Crüe was an American metal band formed in Los Angeles, California on January 17, 1981. The group was founded by bassist Nikki Sixx and drummer Tommy Lee, lead vocalist Vince Neil and lead guitarist Mick Mars.
Motley is the best representation of that "Glam Metal" Era in which many bands like Poison formed part of it, but Motley In my opinion takes the prize, mainly because it has the best drummer (Tommy Lee), a great guitar player that plays with powerful harmonics (Mick Mars), the best bass player (Nikki Six) and an awesome lead voice (Vince Neil).
Motley Crue is absolutely the best back in the 80's. From the punk early 80's with Too Fast for Love (which they originally produced themselves)thru Shout at the Devil. On to more commercial Theatre of Pain and sinfully Girls, Girls Girls till Dr. Feelgood. They kicked ASS and maintained their debauchery with booze, drugs, women and have the tattoos to prove it!
When I think of 80's Music, the first band genre I think of is hair metal/ glam rock and I think of the first hair metal/glam rock, Motley Crue is the first band I think of.
I love Motley, the Crue is the greatest. Me and my father (I'm 12, and my father is 51) are both huge Motley crue fans. They're the #1 hair band with Gn'r, Poison, and
Skid row, Long live the crue!

"Motley crue to the cradle and to the grave! "
-Nikki Sixx
10
The Police

The Police were an English rock band formed in London in 1977. For the majority of their history, the band consisted of Sting, Andy Summers and Stewart Copeland. They are most known for their songs "Message In A Bottle", "Don't Stand So Close To Me", "Every Little Thing She Does Is Magic", "Roxanne", ...read more.
The Police should be top 5. They absolutely dominated the early 80s, and they were a much better band than most of the bands that are higher than them on this list.
Andy Summers-great guitar player
Stewart Copeland-great drummer
Sting-great songwriter
But together, what they come with was from another planet.
Combining Reggae with Pink Rock with these melodic hooks, and it was like nothing else out there.
The Police have a unique blend of Punk, Reggae and bit of Jazz.None of their songs are bad, either one of them is extremely good,good or okay. Lyrics of their popular songs are mostly based on subtle dark themes mixed up with the tunes. Sting before his solo career, shows his stellar vocals and incredible creativity with the songwriting. Andy Summers can arguably be in the list of top 5 underrated guitarists, his riffs are an integral part of The Police's work. Stewart Copeland,he is on the list top 4 drummers of all time no doubt. He is even responsible for some of their early songs' songwriting.
In their working time, they released 5 albums which collectively have sold over 75 million records. Had they stayed together and calmed down themselves to remove the creative tension they had with each other.They would have probably surpassed all of the rock bands on this list. Even without a lot of years, they are still top 5 for me.
The whole band were special as musicians, but Sting was truly gifted as a songwriter and arranger! He had to emerge from the Police as a solo artist because of this incredible talent... All of their albums were great, but Ghosts and Synchronicity were two of finest records EVER released!
The Contenders
11
AC/DC

AC/DC are a Australian hard rock band, formed in November 1973 by brothers Malcolm and Angus Young, who continued as members until Malcolm's illness and departure in 2014 . They were fronted by Bon Scott until his untimely death due to alcohol poisoning in 1979, after which they hired Brian Johnson ...read more.
My all time favorite band...Love AC/DC until their last breath. Angus and Malcom came far in their careers. I was at the Thunderstruck concert in 1988 and it was AMAZING! I went to last tour concert in 2014. Yes, they have aged but they still have absolutely fabulous music and creative lyrics. Just a litter slower than before.
AC/DC would be without a doubt #1 if Highway to Hell was a year later. Still, I believe they should be #1.
Back in Black, For Those About to Rock, Fly on the Wall, and Flick of the Switch are all great albums.
Duran Duran shouldn't even be on the top ten.
This world has no taste in music, I swear. The 80s weren't really the best years for ac dc other than back in balck it was more of the late 70s early to mid 90s were there year but ether way the #1 is a band I never even heard of, my generation sucks.
How is Duran Duran better than the raw power and energy that is post Bon Scott AC/DC? Case and point: For Those about to Rock or Thunderstruck vs Hungry Like the Wolf. The cannons of AC/DC blow the wolf to bits!
12
Duran Duran

Duran Duran are an English new wave/synthpop band formed in Birmingham in 1978. They were a successful band of the 1980s and a leading band in the MTV-driven "Second British Invasion" of the US.
They were THE best band of the 80s with their handsome & sexy good looks that swooned me & millions of fans worldwide, their stylish wardrobe co-ordination, funny & cheeky sexual humor, but married to sheer musical expertise & hard work with sheer grunt! They pioneered the dance mixes & extended mixes, and fueled MTV with their glamorous music videos. They're one of the most workaholic bands I know of. They record music at all hours, and are still touring non-stop, if Nick Rhodes & Simon le Bon weren't sick! Nothing could stop them playing & making music! They deserve every accolade they get, & and inspire many to work in the music industry too. Duran Duran remain one of the hardest working hit-producer musicians I know of.
They were original from the beginning: music, lyrics, looks. Thirty years later, through all life's bumps and highs, they are STILL rocking, writing, creating and TOURING! They've created an internet universe for their fans to celebrate together. They are widely known for their kindness and generosity for their fans. They've collaborated with everyone from Robert Palmer to Justin Timberlake, SUCCESSFULLY! And they are right back in the studio after just finishing a grueling world concert tour for All You Need is Now. They epitomise the 80's music scene at it's best, and have proven over 30 years that they are true artists!
Easily number one band of the 80s! They crafted amazing songs, playing their own instruments and writing their own songs. They made the most memorable music videos (like Rio and Hungry Like The Wolf, wow! ). They had charm and confidence as well amazing looks and fashion! Lets name a few things. "Is There Something I Should Know" went straight to number 1 in 1983 (only the 4th music act to do that at the time, a rarity). Duran Duran, Rio, Seven and the Ragged Tiger all platinum albums. "The Reflex" number one in UK and the US. "View To A Kill" first James Bond song to reach number one. And they are still going now with the amazing "Paper Gods" album. This is why Duran Duran are the best of the 80s! Thank you Simon, John, Nick and Roger! Also to Andy and Warren! You guys rock!
Duran Duran were the definition of the 80's! There really is no comparison. All the bands that came of England such as Tears For Fears, Eurythmics, Culture Club, Bananarama, Spandau Ballet, Wham!, and Durab Duran were the best. You take five good looking boys from Birmingham and you get a supergroup. They were the teenage idols of millions of girls everywhere! With hits such as Rio, Planet Earth, Girls on Film, Careless Memories, Save a Prayer, Hungry like the Wolf, Union of the Snake, New Moon on Monday, Wild Boys, Notorious, A View to a Kill, Is There Something I Should Know? , and the Reflex what more do you need?
13
Poison

Poison is an American glam and hard rock band that achieved great commercial success in the mid-1980s to the mid-1990s.
Poison has many great songs. They were number one band played on mtv right along with Motley Crue and and Bon Jovi. Every rose has its thorn was one of their best songs and it really macks me feel good to here that song. They may not be as much up there as like Motley Crue but I think with all of there great songs and how quite a bit made it on the charts they should have a higher rating then this and I am not saying it because they are my favorite band I mean it.
Poison has made amazing songs, has millions of fans all over the world. A great inspiring guitar player for those who play. Good drummer. Cool bass player. Great lead singer. They are all an inspiration for those who want to be in a band or create a band. They treat each other almost as if they are family which can help inspire other bands that are falling apart. I AM ONE OF THEIR # 1 FANS AND THEY INSPIRE ME!
Poison are the icons of 80s,Their albums "Look what cat dragged in" (3x Platinum in US), Open Up & Say Ahhh (5x Platinum in US),Flesh & Blood (3x platinum in US ).These all 3 albums are released in 80s.They were so popular.One of the best rock bands of all time
They are so much successful in 80s."Every rose has its thorn" is a US #1 hit for 3 weeks.And they have 6 singles reached US Top 10 Chart.And many singles reached US Top 50.And every single they released between 1986-1994 has reached charts of US & UK
14
INXS

INXS were an Australian rock and pop band, formed as The Farriss Brothers in 1977 in Sydney, New South Wales.
It is absolutely ridiculous that this band is listed at 28 on this list. Was the person who made this list alive and a teenager in the 80s? If not, that explains it. If so, I'm not sure what rock they were living under. It didn't get much bigger than INXS during their "Kick" phase. And Michael Hutchence... Go back and watch his performances. One of the best front men of all time then and always. Any list that doesn't have them AT LEAST in the top ten is a joke...
The best Aussie pub band
The best band of the early 80s Alt wave (listen to Don't change or the One thing)
The best stadium rock band
(kick tour- X tour)
Brilliant songwriting, unpretentious, soulful and fun.
Best frontman since Morrison.
Need you tonight
Mystify
Never Tear Us Apart
Don't Change
Suicide Blonde - all modern classics
They should be higher than Duran Duran (overrated) or U2 (morose) or Tears for Fears (mediocre) at the very least.
Looking back now and seeing such similarities that Michael Hutchence had in common with Jim Morrison and how also the keyboard player also wrote most the melody. Musically both really far apart from each other. You have to recognize that they made a impact and for the time when the 80's Alternative wave of music from overseas to the United States. I have to put them at number 3 behind U2 and Duran Duran!
Wow 😲 its amazing inxs are so low on this list I don't think people know good music when they hear it they are the best Australian band ever (acdc) are Scottish and just recently there T.V. show never tear us apart has reminded Australia just how good they are putting I think it was 5 plus of there albums high on the charts and the greatest hits album the best selling of the year haha sucked in Taylor swift and the frozen soundtrack they are timeless and so innovative and where my favourite band as a kid by the way I'm only 20 and grew up with there albums as ny favourite and to see them finally get recognised as one of the best and not a phase is simply awesome!
15
The Cure

The Cure are an English rock band formed in Crawley, West Sussex, in 1976. The band has experienced several line-up changes, with vocalist, guitarist and principal songwriter Robert Smith being the only constant member.
The Cure don't sound like they belong in any decade. Their music is unique and timeless and constantly altetnative from what is happening in the music scene and for this reason its hard to describe them as an 80's band, they just happened to be the best band that existed in the 80's. Robert Smith has more genius in his crows nest bonnet than any of his so-called contemporaries.
U2, The Cure, Depeche Mode, A-Ha is great band (understand only if you really listen to them ie. Rolling Thunder and their record in Rock In Rio, their live shows in 90s etc).The Smiths suck all the way... Disintegration is on same level as Joshua Tree...The Cure were opposite to U2...U2, Depche Mode, The Cure, A-Ha are best and most influential bands from 80s
Duranduran, Cure, Modern English, New Order, OMD, Echo and the bunnymen, Smiths, Church, Men at work, Genesis (Phil Collins, Police, Tears for Fears, Ultravox, dead or Alive, Human League. ABC... All English all good number 1 bands... most American bands nonsense, meaningless talks about raunch sex and drugs. Blah blah blah. No class at all
They have my vote. I lived it and the cure ruled. Sure their where your duran durans and Talking heads, the boss, Van Halen (cool), Clash and U2 but listen to Grinding Halt from BDC and the river and it all comes back. Here in Australia INXS and The Angels ruled but Overall the Cure says 1980's to me
16
Bruce Springsteen & The E Street Band

The E Street Band is an American rock band, and has been musician Bruce Springsteen's primary backing band since 1972. The band was inducted into the Rock and Roll Hall of Fame in 2014.
One of the best lyricists there's been, see the Nebraska album, one of the best showmen and performers there's been, 3 hour + energetic gigs, reached 4 hours on last tour, still can sell out some of the biggest stadiums in Europe, won highest ticket-selling band of 2016, treats fans with huge respect, will come on stage hours before the concert begins to play a few acoustic tunes for those who've turned up early; really is one of the finest performers and songwriters there's been-Thunder Road is a fine example. Undoubtedly up there with the greats who've come from America in the past 4+ decades.
What can you say about BRUCE? While Born to Run and Darkness were two of the finest records ever released, he has continued to come close through EVERY DECADE since... The River was breathtaking, as were The Wild, The Innocent and the E Street Shuffle, Nebraska and Magic! One of the finest songwriters ever, and such a great band to play with!
Wow just wow 4 albums in the 80's including Born in the USA and perhaps one of America's best singer/songwriters ever not on this list? Unreal.
His music is absolutely beautiful, his lyrics are encompassing of the American worker. And his name is The Boss. How does one beat that?
17
Blondie

Blondie is an American rock band founded by singer Debbie Harry and guitarist Chris Stein. The band was a pioneer in the early American new wave and punk scenes of the mid-late 1970s.
Because they were more of a 70s band than an 80s band?
Debbie harry was talented and beautiful
Why are they not any higher?
I love Blondie!
18
Tears for Fears

Tears for Fears are an English pop/rock band formed in 1981 by Roland Orzabal and Curt Smith. Founded after the dissolution of their first band, the mod-influenced Graduate, they were initially associated with the new wave synthesizer bands of the early 1980s but later branched out into mainstream rock ...read more.
Tears for Fears is an amazing band that wrote and still write so many very meaningful songs! They are beautiful inside and out, they deserve to be the best not just because they want to rule the world but because they have written the songs out of painful truths and they touch so many! Don't let me forget to mention they were kind of cute in the 80s. I have not had the chance of seeing them live but when I do I will be crying because of the beauty of their music not because I am a giddy school girl who loves their looks. <3 TFF always
You are insane. Tears for Fears in the US had 1 #1 album and 2 #1 singles, off that same album. They were never popular enough to be in the top 50. They are a fine band, but not creatively innovative or influential. Ever hear of Prince and the Revolution? Racist much? You include these holdover 70s bands that never charted, but not Heart? Sexist much? Iron Maiden? You cannot be serious. Someone who didn't live in the 80's made this list.
When I think of the sounds of the 80s TFF comes first to my mind. They were the more complex, intelligent and accomplished British import who don't really fit neatly into categories like New Wave, Synth etc. All of their albums show reinvention but with an identifiable TFF influence. What can hurt their ranking is their slow, methodical and protracted time between albums. A new one is due to drop soon.
They are an amazing band, their music is so meaningful. I truly love them as musicians and as people. They are brilliant, the music that comes out of their imagination is unbelievable. As far as we know they never did drugs. Roland has said that he has never smoked. You couldn't be that good of a musician and do drugs! They are really sweet people.
19
Depeche Mode

Depeche Mode are an English electronic and synth-pop band formed in 1980 in Basildon, Essex. The group's original line-up consisted of Dave Gahan, Martin Gore, Andy Fletcher, and Vince Clarke.
No one had even dared to have a concert at the Rose Bowl. The promoters warned the band that they wouldn't fill the stadium and it would be a negative mark against them. They went forward with the decision to have a concert there. The concert sold out in hours and they were the first group since the Beatles to sell out the stadium! This group deserves to be in the top 5 of the 80's along with U2 and The Pet Shop Boys. They weren't just a group with a successful album; they had album after album that were huge! They were the kings of "alternative" or "new wave" music during the 80's and into the 90's.
Depeche Mode is the greatest 80s/90s band of all time with their 48 singles and brilliant minds. Most of their songs are gold, and people just don't get that. I don't think that they are underrated but they are better than a lot of other bands on the website, up there with Duran Duran, Journey, Queen, AC/DC, Metallica, Bon Jovi, and others. Definitiely better than the Beatles, who were only popular because of their unusual way of doing things.
Depeche Mode, when they were at their peak, were simply the most innovative and original band around. No one capsulated New Wave and Alternative like they did. Their 3 consecutive album run of Music for the Masses-Violator-Songs of Faith and Devotion is arguably the best 3 album run of any group in pop music history. Charting dozens of songs in the 1980-1990s they deserve a higher spot on this list
Simply the greatest English band ever. No one sounds like them, no one has inspired whole movements like them. The individuality of their sound has spanned 4 decades, and is yet to be diminished. Inspired song writing coupled with succesful experimental sound making, makes them top 3 at the very least.
20
The Smiths

The Smiths were an English rock band formed in Manchester in 1982. The band consisted of vocalist Morrissey, guitarist Johnny Marr, bassist Andy Rourke and drummer Mike Joyce.
I can completely understand anyone who says they don't like The Smiths; they're a hard band to like. But those who do like them will understand just how good a band they were, and how extensive their catalogue of music is, despite only being around 5 years and only releasing 4 studio albums. Plus there's their cult following that keeps on growing.
All of their songs had an indescribable, brilliant quality, their albums were structured near enough perfectly, and the music itself is fantastic. Morrissey's witty and powerful lyrics put him up there as one of the best lyricists of all time. Johnny Marr and Andy Rourke produced some of the best pop and bass riffs ever (seriously, listen to This Charming Man or How Soon Is Now? For examples), while Mike Joyce essentially laid the foundations for every alt-rock drum beat since the late 80's.
I can't think of any other band the had such a mix of styles or range of music that has ever existed. The Smiths aren't just the best band of the ...more
The smiths were never about flamboyance and exaggeration. They created songs that could not only change the mental state you are in, but they are musically extremely clever, and actually knew how to write music with meaning and emotion. Johnny Marr knew how to weave layers of sound together, making some of the most beautiful melodies and harmonies the world has ever heard (some girls are bigger than others). Then there's Morrissey. Not only one of the greatest poets of all time, but his lyrics were poignant and very thought provoking. There is no other singer like him. The way he contradicts himself sometimes invokes great sadness, and at other times humor, anger et c.. m aking you feel a whole range of different emotions. The other thing with the Smiths is they were incredible live. Johnny Marr/Morrissey duo could very well surpass the Lennon/McCartney partnership, but they worked into such a dynamic that they had their audience in tears sometimes, and at others in fits of laughter. ...more
I may not know much about the 80's era, considering that I wasn't even alive at the time, but I do know that the songs of The Smiths are of great quality simply because of their awesome melodies and addicting metaphors in their lyrics. It's a whole different world when you're listening to their songs and when you're reading their lyrics. You just never get tired of them.
Nothing will ever musically reach the match made in heaven that is Morrissey's lyrical prowess and Johnny Marr's legendary guitar playing. For the four short years they were active, The Smiths were able to capture the essence of humanity in their phenomenal back catalogue. The fact that truly makes The Smiths the greatest band of the 80s is that they have not grown outdated today, the same of which can unfortunately not be said for other bands ranked higher on this list...
21
New Order

New Order are an English rock band formed in 1980, currently comprising Bernard Sumner, Stephen Morris, Gillian Gilbert, Phil Cunningham and Tom Chapman.
After the unfortunate death of Ian Curtis who was the lead singer of Joy Division, the remaining members decided to continue the band with the newly titled "New Order". Their music has gotten so unique and catchy over the time with Bizarre Love Triangle, Perfect Kiss, Temptation and Blue Monday. Even though they aren't as popular as of today, their music is great.
Blue Monday, Bizarre Love Triangle, True Faith, need I say more? These guys were the Gods of 80s New Wave.
Before New Order, rock and dance music were distinct and separate. New Order showed how they could be melded to create a very influential body of work. 33 years after releasing the #1 best selling 12" single of all time, they are still putting out killer records and selling out arena tours worldwide, where half the set list is recent material. Regardless of what this survey returns, New Order is the most influential band of the 1980s.
To arise from the ashes of Joy Division with this catalogue of work is phenomenal :-)
22
Devo

Devo is an American rock band from Akron, Ohio formed in 1973. Their classic lineup consisted of two sets of brothers, the Mothersbaughs and the Casales, along with Alan Myers. The band had a No. 14 Billboard chart hit in 1980 with the single "Whip It", the song that gave the band mainstream popularity. ...read more.
Are we not men? Why on earth is this band not at the top of the list? Nothing says the 80's like the spuds!
Best concert I've ever been to.
It's a wonderful world for you
First concert I visited at age 18. Strange, special, unforgotten.
23
Rush

Rush is a Canadian progressive rock band that was formed in 1968. The band has had an iconic lineup since 1975, which included Neil Peart (Drums, Percussion), Geddy Lee (Vocals, Bass, Keyboards), and the guitarist, Alex Lifeson. Peart passed away after a 3 year battle with brain cancer in January of ...read more.
The fact that Rush are below Poison and Journey is shocking. They were probably the greatest trio band of all time. They had so much talent, and made much better music than all these hair bands.
I've partied with Rush. I am a former neighbour of Geddy Lee. Yes, they sure do know how to party. They are some of THEEE greatest musicians of all time! Nobody does it better. Rolling Stones? Nope. KISS? (As cool as they are) not quite. Even the Beatles? They just do not match up to the quality and talent that is Rush!
What can you say about Rush that hasn't already been said? Brilliant, along with The Police and Cream, the best rock trio ever! Brilliant albums after another and they're still great friends! That's the trick!
This list is like a chick flick fest. This band was never pop and always did what they wanted. The only ones close to this are queen and iron maiden.
24
R.E.M.

R.E.M. was an American rock band from Athens, Georgia, formed in 1980 by lead singer Michael Stipe, lead guitarist Peter Buck, bassist/backing vocalist Mike Mills, and drummer Bill Berry.
I don't love this list... Queen were an amazing band but had very little worthwhile from the 80s. They were a great 70s band and a great band overall, but when it comes to the 1980s, R.E.M. were easily the greatest band! They're probably the most influential band on this list, because of the fact that they were one of the very first bands to play alternative rock, but were definitely the best to play that genre during this decade. I think the Pixies were a great band too, and are in my opinion the second greatest band of the 80s, but I see them more as an indie rock band.
R.E.M. have had an addictive, revolutionary new sound in their 1980s period that no other band had done before and have as a result pioneered and began the genre we know and love; alternative rock. If you listen to this genre, then you have to listen to R.E.M.
When you've listened to Murmur and Document, you will love R.E.M. as much as I do!
If you like alternative rock, then you have to put these guys at ...more
Brilliant... It took some time for Michael Stipe to find his confidence as a vocalist and a lyricist (although he was always "good"), but when he did no one could touch this band. Again, they were TRUTH TELLERS both musically and lyrically... Stipe exposed the Matrix as a prison and revealed our own power from within! Just an incredible band, one of the finest ever!
I have heard every REM album, from chronic town to Collapse Into now, almost every song, from Wolves, Lower, to Oh My Heart. Every song is different, but they all are great (besides Lightning Hopkins. ) they are one of my favorite bands, easily in my top three. In fact, my top three from best to worst is U2, REM, and The Police. Anyway, great band, great songs.
Lists are crap, sure, but REM was certainly one of the most important bands from the eighties. This list seems to have been voted on by fans of hair metal and the most mainstream of the new-wave. Of course saying this band was better than that band or this group was more important than that group is a fool's errand, but it is fun.
25
Genesis

Genesis are an English rock band formed at Charterhouse School, Godalming, Surrey in 1967. The most commercially successful and long-lasting line-up includes keyboardist Tony Banks, bassist/guitarist Mike Rutherford and drummer/singer Phil Collins.
I saw this band with both front men, Peter Gabriel was one of the most entertaining lead singers I ever saw. He would but outfits on that were part of the story the song was about. And with such a powerful voice, I just wish I could see this whole band together one more time. Phil Collins was good if he come forward from behind the drums the band would have been done in 1976. The first 3 LP's almost sounded like they still had Gabriel singing, Phil was that good. As time changed so did the band and now they are in the Rock & Roll Hall of Fame. But Lamb Lies Down on Broadway, to me was the best LP they made.
How are Genesis in the number 40 spot? Peter Gabriel, Phil Collins? I know these people even though I'm 15 They are both cultural icons in their own right. Genesis's music sounds so futuristic, and funky it really true. Invisible Touch, That's All, Counting Out Time are amazing and sound so good, I could listen to them for hours. Let's not forget about Abacab, my favorite song.
Phil, Peter and Genesis OWNED the 80s but not only that, they helped define prog rock in the 70s. They are all AMAZING songwriters and musicians.
One of the best bands ever. Just look at where they played and the venues they sold out many for multiple shows
PSearch List