Greatest Bands from the '80s
1
Duran Duran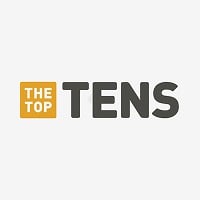 Duran Duran are an English new wave/synthpop band formed in Birmingham in 1978. They were a successful band of the 1980s and a leading band in the MTV-driven "Second British Invasion" of the US.
Let's vote because all we need is DD in the first place in this competition. Share on your page and spread the word! #DDNUMBER1
There is a contest running about the best 10 bands of the 80s. Which one I have voted on the first place? :-)
Easy to guess! :-) Duran Duran!
What is needed to be said? They were the best in the 80's and still are up to this day! Fantastic music!
They were THE best band of the 80s with their handsome & sexy good looks that swooned me & millions of fans worldwide, their stylish wardrobe co-ordination, funny & cheeky sexual humor, but married to sheer musical expertise & hard work with sheer grunt! They pioneered the dance mixes & extended mixes, and fueled MTV with their glamorous music videos. They're one of the most workaholic bands I know of. They record music at all hours, and are still touring non-stop, if Nick Rhodes & Simon le Bon weren't sick! Nothing could stop them playing & making music! They deserve every accolade they get, & and inspire many to work in the music industry too. Duran Duran remain one of the hardest working hit-producer musicians I know of.
2
Queen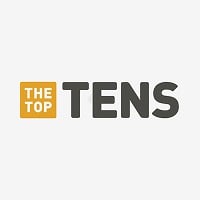 Queen are an English rock band formed in 1970. Members were Freddie Mercury (Vocals and Piano), Brian May (Guitar, Vocals), Roger Taylor (Drums, Vocals), and John Deacon (Bass Guitar, Vocals). Before forming into Queen, Brian May and Roger Taylor had played together in a band named Smile. Freddie Mercury ...read more.
With classic and timeless songs such as Bohemian Rhapsody, We Are the Champions, We Will Rock You, and Another One Bites the Dust, Astounding live performances, (Their Performance at Live Aid was seen by approximately 2 billion people) coupled with their influence on later bands and singers, (Lady Gaga took her name from the Queen song Radio Gaga) Queen is simply unbeatable and in my opinion is the greatest band to ever exist.
Queen is a 70's band. Their best work is from the 70's. So being put up this high in a 80's topic is rather generous. Other than Another One Bites The Dust and some live shows. They did nothing in the 80's to be this high.
Great to see a list without Heart on it! Great band! - idolangelx13
queen rock no question about it - rockit(primejive)
Utter legends. Superbly crafted rock + live aid! Need I say more.
3
Bon Jovi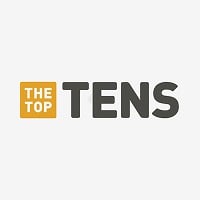 Bon Jovi is a hard rock band formed in 1983, which had a streak of successful albums in the late 1980s. The band originally consisted of lead vocalist Jon Bon Jovi, guitarist Ritchie Sambora (left in 2013), bassist Alec John Such (left in 1994), keyboard David Bryan, and drummer Tico Torres. The band's ...read more.
Best band ever! I grew up on these guys, and I wasn't even born in the 80s! I know good music when I hear it, and they definitely create good music! I still listen to them, my favorite song of theirs is 'Living on a Prayer'
They have a lot of underrated songs like most of the first three albums, Dry County, I'll Sleep When I'm Dead, Something To Believe In, and so on. - BonJovi17
I can't believe that (as of now), DURAN DURAN is #1. They have maybe three songs that are frequently played on the radio: Girls On Film, Hungry Like The Wolf and Rio. I don't know how many hits they have, but I know they can't top Bon Jovi. The debut album has 2 hits, 7800 Fahrenheit has 2 hits, slippery when wet has 4, New Jersey has 6. Cross Road produced 2, Keep The Faith has 6, These Days has 5, Crush has 4, Bounce has 3, 100,000,000 Bon Jovi Fans has 1, Have A Nice Day has 3, Lost Highway has 2, The Circle has 2, the greatest hits ultimate collection produced 4-5 (depending on which form you got it in), What About Now has 1, Burning Bridges has 2, and This House Is Not For Sale has at least one (declared by Jon himself), so yeah, 43 hits at the least. At most, 45. You could say that's more. (I had to exclude Blaze Of Glory, because it's JON Bon Jovi. He has another 2, including Blaze Of Glory.) - BonJovi17
They are just Awesome so don't forget to listen to them 'cause they ROCK! I listen to them along with Van Halen all the time! Definitely THE BEST EVER! I can't believe they came 7th 7th!?!? Come on!
Their music does not only touch people's ears, but also their hearts. They have everything needed to be the best band from the 80s, and are still together as a band and the original members are there unlike most of the bands. People these days still listen to Bon Jovi, and go to their concerts and sing their hearts out with them. They are the very best.
4
Metallica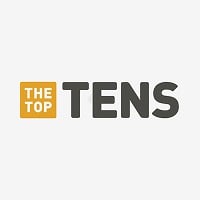 Metallica is an American Thrash Metal band formed in 1981 . The original lineup was James Hetfield (Vocalist and Rhythm guitarist), Dave Mustaine (Lead Guitar), Lars Ulrich (Drums), Ron McGovney (Bassist). The group came into mainstream from their Self-Titled album and the hit single "Enter Sandman". ...read more.
From the 70's through the 90's, Metallica was the only band that lived up to the hype. I stood in line to buy Kill Em All the day it was released due to the buzz they created without any air time.
Metallica of the 80's was a great band. If not the greatest band of that era. The 4 albums during that era are elite from start to finish. They had some of the best musicians that have ever graced this earth. Burton and Mustaine prior to they're leave. Drove this band into greatness. Burton had much more influence than Dave, but his impact is not overlooked by me. Sadly when the real artist disappeared so did the great music. Chump fans never were around until Metallica went soft in the 90's with the commercially accepted music that they started spewing.
Come on guys! Let's make the mighty METALLICA the top spot! Where are my metal brothers and sisters at?
Metallica Has had multiple great songs and albums such as Fade to Black, Master of Puppets, and One to name some of my favorite. When I typed greatest bands from the 80's I thought that Metallica would be in the top 3. But it's 5? And AC/DC at 7th? What the hell
5
Guns N Roses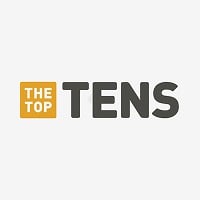 Guns N' Roses is an American hard rock band from Los Angeles formed in 1985. The classic lineup, as signed to Geffen Records in 1986, consisted of vocalist Axl Rose, lead guitarist Slash, rhythm guitarist Izzy Stradlin, bassist Duff McKagan, and drummer Steven Adler. Apart from hard rock they are also ...read more.
One of the bands who ruled the world - ronluna
Duran Duran? Really? Guns N' Roses Rocked the world. Up until Axl had his mental breakdown (s). However, they were a ten times greater band in their prime than Duran Duran. Guns N' Roses was SO talented not only did they make THEIR songs great, they made OTHER bands song even GREATER; Sympathy for the devil, Knockin' on heavens door, Altitude, Black leather, the list goes on and on. I mean if a band can make the Stones, Bob Dylan, the Misfits, and the Sex pistols sound better than they originally were, that's extreme talent. Just listen to the album "The spaghetti incident? " and you'll see. So in summary: Guns n' Roses has more talent in any one member (Axl, Slash, Tracy, Steven) than Duran Duran could ever imagine to have.
Guns N' Roses was a joke. How they are this high just shows the lack of intelligent life we have on this planet. A so called bad ass band has a keyboardist? These guys are as real as Dr. Dre. Now if you can understand. That this is about what these bands did in the 80's You will come to grips that the rage post holds no substance. Guns N' Roses produced 1 album that you can hang your hat on in the 80's. The rest of your ramble consist of songs from the 90's. When they had to start doing cover songs from greater bands.
One of the most famous hard rock bands ever! I think that they rival even todays top bands.
1: Duran Duran? lol
2: Queen? They are not even 80s, but alright
3: Bon Jovi? They are okay, I guess
4: Metallica? One step below Guns N' Roses
6
Van Halen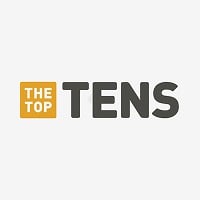 Van Halen is an American hard rock band formed in Pasadena, California, in 1972. From 1974 until 1985, the band consisted of guitarist Eddie Van Halen, vocalist David Lee Roth, drummer Alex Van Halen, and bassist Michael Anthony.
How in god's name is Van Halen not in the top 3? There is no way that any of A-Ha's songs, no matter how inspiring, can top the raw force and sound of songs of Van Halen like Panama, Jump, Hot For Teacher, and so, so, so, many other greats! The combination of Eddie Van Halen's guitar, Alex Van Halen's and Michael Anthony's low and thudding drum beats and bass chords topped of with David Lee Roth's loud, energetic, excited, and forceful singing style absolutely kills every single song! Van Halen are a force and sensation of nature that is not to be reckoned with!
Agreed. There were a lot of different and interesting things going on with rock in the 80's (The Police, U2, etc. ) but Van Halen was to 80s metal what Nirvana was to Grunge--except Van Helen was even more influential. The entire decade, MTV--everything would have different if there were no Van Halen. They set a template that was emulated for most of a decade and a half. Even today, there plenty of young guitar players finding inspiration from Eddie Van Halen and he is still considered a highly sought after endorser of music gear.
Dude, everybody loves Van Halen. I don't think there is anybody who doesn't. If you don't, you are missing out.
Eddie van halen is my favorite and one of the top ten greatest guitarist. Van Halen put out albums all throughout the 80s and sold out stadiums (and still do). Guns n roses were good too. Metallica's best albums were from the 80s but they weren't really popular until the 90s. A-ha seems to be more popular now looking back.
Van Halen is a top 3 band without question. Chart topping albums, sold out concerts, best guitarist ever, two great eras with two great front men and not to mention Michael Anthony's backing vocals. I like the 80's one hit wonders but there is absolutely no way they should be ahead of the great Van Halen. One Hit wonder bands shouldn't be on the list because they don't have the long standing history of bands like Van Halen.
7
Journey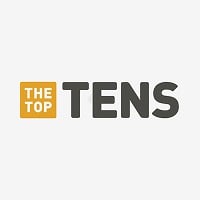 Journey is an American rock band that formed in San Francisco in 1973, composed of former members of Santana and Frumious Bandersnatch.
Journey is a classic... They were great back then and I still love their music! Timeless classic if you ask me
My favorite band of the 80's - Classic songs and Steve Perry's voice! !
In my humble opinion, Journey is the best band of all time, and Steve Perry's voice is the best voice I have ever heard. They have written so many classics, beautiful love songs such as Patiently and Sweet And Simple, and rock songs such as Mother Father, Line Of Fire and Edge Of The Blade. The vocals are always incredible impressive, and unlike most rock singers, Perry can sing in a rock style while still making the music beautiful. This is something I enjoy immensely, since the point of music is beauty.
Journey and Steve Perry, can't get much better. He had the best hair and body, or yea a great voice also (LOL). Every time I watch Lovin, Touch in, Squeezin I have to have to pick my tongue off the floor. One sexy guy. High notes he could toss them out of the ballpark.
8
U2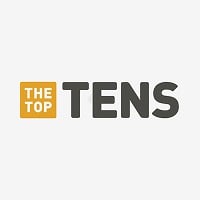 U2 are an Irish rock band from Dublin. Formed in 1976, the group consists of Bono, the Edge, Adam Clayton, and Larry Mullen Jr. U2's early sound was rooted in post-punk but eventually grew to incorporate influences from many genres of popular music. Throughout the group's musical pursuits, they have ...read more.
Some albums that are produced, you like one song here and there. U2 reminds me of Journey. Every song on the album is great... So there is no skipping, you just let it play on through from start to finish..
They are one of the best band from the 80's, and I feel like I should mentioned that they are one of the few bands that are still very active and alive from that time, glad that they are still making good music. - vhfnell
U2 should be #1 on this list. There music is inspirational and life changing.
The musical voice of the 1980's worldwide has to be U2. They captures the zeitgeist of the era better then any band. Close 2nd place goes to Queen.
9
AC/DC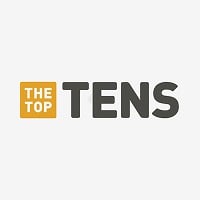 AC/DC are a Australian hard rock band, formed in November 1973 by brothers Malcolm and Angus Young, who continued as members until Malcolm's illness and departure in 2014 . They were fronted by Bon Scott until his untimely death due to alcohol poisoning in 1979, after which they hired Brian Johnson ...read more.
acdc were briliant in the 80s especialy with back in black which went on to become the fourth most bought album in the u. s. - lezakattack
This world has no taste in music, I swear. The 80s weren't really the best years for ac dc other than back in balck it was more of the late 70s early to mid 90s were there year but ether way the #1 is a band I never even heard of, my generation sucks.

How is Duran Duran better than the raw power and energy that is post Bon Scott AC/DC? Case and point: For Those about to Rock or Thunderstruck vs Hungry Like the Wolf. The cannons of AC/DC blow the wolf to bits!
I loved AC/DC when I was a kid. And I still do. Wonderful band! They ruled the music world back then in my opinion. Their songs were really awesome on back in black. Rock and roll has the best sound of the world!.
10
Motley Crue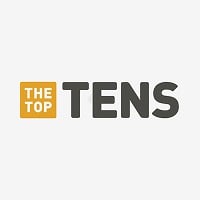 Mötley Crüe was an American metal band formed in Los Angeles, California on January 17, 1981. The group was founded by bassist Nikki Sixx and drummer Tommy Lee, lead vocalist Vince Neil and lead guitarist Mick Mars.
Motley Crue is absolutely the best back in the 80's. From the punk early 80's with Too Fast for Love (which they originally produced themselves)thru Shout at the Devil. On to more commercial Theatre of Pain and sinfully Girls, Girls Girls till Dr. Feelgood. They kicked ASS and maintained their debauchery with booze, drugs, women and have the tattoos to prove it!
Can't believe it ain't way up there kinda sad! But it's still my favorite band.. I'm a fourteen year old girl who loves old rock music..
Motley is the best representation of that "Glam Metal" Era in which many bands like Poison formed part of it, but Motley In my opinion takes the prize, mainly because it has the best drummer (Tommy Lee), a great guitar player that plays with powerful harmonics (Mick Mars), the best bass player (Nikki Six) and an awesome lead voice (Vince Neil).
I'm 12 and I think they should be 1 my mom introduced me to it summer of 19 and when they announced their stadium tour I cried. also spotify says I listened 86 hours to them. they deserve it, also my mom bought the kansas tickets
The Contenders
11
The Police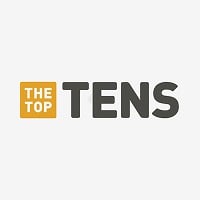 The Police were an English rock band formed in London in 1977. For the majority of their history, the band consisted of Sting, Andy Summers and Stewart Copeland. They are most known for their songs "Message In A Bottle", "Don't Stand So Close To Me", "Every Little Thing She Does Is Magic", "Roxanne", ...read more.
Andy Summers-great guitar player
Stewart Copeland-great drummer
Sting-great songwriter
But together, what they come with was from another planet.
Combining Reggae with Pink Rock with these melodic hooks, and it was like nothing else out there.
The Police have a unique blend of Punk, Reggae and bit of Jazz.None of their songs are bad, either one of them is extremely good,good or okay. Lyrics of their popular songs are mostly based on subtle dark themes mixed up with the tunes. Sting before his solo career, shows his stellar vocals and incredible creativity with the songwriting. Andy Summers can arguably be in the list of top 5 underrated guitarists, his riffs are an integral part of The Police's work. Stewart Copeland,he is on the list top 4 drummers of all time no doubt. He is even responsible for some of their early songs' songwriting.
In their working time, they released 5 albums which collectively have sold over 75 million records. Had they stayed together and calmed down themselves to remove the creative tension they had with each other.They would have probably surpassed all of the rock bands on this list. Even without a lot of years, they are still top 5 for me.
The whole band were special as musicians, but Sting was truly gifted as a songwriter and arranger! He had to emerge from the Police as a solo artist because of this incredible talent... All of their albums were great, but Ghosts and Synchronicity were two of finest records EVER released!
Every breath you take gives me chills... I know its actually not a love song and is full of hate... but its just amazing, perhaps even more for portraying such contempt so beautifully. Love the breathy vocals and nice bass line!
12
Iron Maiden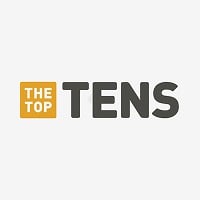 Iron Maiden are an English Heavy Metal / Hard Rock band formed in Leyton, East London, in 1975 by bassist and primary songwriter Steve Harris. The most critically acclaimed period for the band was from 1983-1989. With vocalist Bruce Dickinson, bassist Steve Harris, lead guitarist Dave Murray, rhythm ...read more.
I thought I liked Paul Di'anno...Then Bruce came along and took this band to another level.
This is the band that had the biggest impact in Heavy Metal history since Black Sabbath.
For me iron maiden is number one. People think iron maiden are heavy and hardcore but they wrong from all metal bands that ever existed in this planet iron maiden is the most melodic with a lot guitar harmonys and of course operatic vocals from Bruce Dickinson (he and Geoff Tate from queensryche are very underrated vocalist) except iron maiden I like bands like Bon jovi, Van Halen, definitely Leppard, dio ozzy Black Sabbath, Aerosmith, judas priest, motley Crüe, scorpions, survivor, Led Zeppelin, deep purple, ac/dc, Pink Floyd, Foreigner, Phil Collins genesis, kiss, a-ha, Michael Jackson(only 80s), Guns n roses, Jimi Hendrix, queensryche, prince, Journey, Queen, REO speedwagon, Rod Stewart, Saxon, dire straits, Skid row, sting the police, Toto and more...
I see no good reason why Iron Maiden is not in the top ten. I could see how some would view this group as "too heavy" for their liking, but (unlike most metal bands then and now) you can actually understand Bruce Dickinson. He is a very high quality vocalist. The guitarists (Adrian Smith and Dave Murray) are also high quality and properly complement Dickinson's vocals to make a heavy, yet pure and complete sound. Just listen to "Run to the Hills" "The Trooper" or "Number of the Beast" and you will find my words do not do it justice.
13
Tears for Fears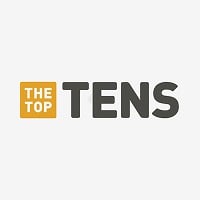 Tears for Fears are an English pop/rock band formed in 1981 by Roland Orzabal and Curt Smith. Founded after the dissolution of their first band, the mod-influenced Graduate, they were initially associated with the new wave synthesizer bands of the early 1980s but later branched out into mainstream rock ...read more.
Tears for Fears should be on top... They want to rule the world :D
Tears for Fears are perhaps the greatest british import band in the known universe. Curt and Roland work hard to make sure that their fans are kept happy.
They are an amazing band, their music is so meaningful. I truly love them as musicians and as people. They are brilliant, the music that comes out of their imagination is unbelievable. As far as we know they never did drugs. Roland has said that he has never smoked. You couldn't be that good of a musician and do drugs! They are really sweet people.
It is impossible to write in a few words how they are great! Brazilian people are luck because we are having they back next november! It is not good?
14
Poison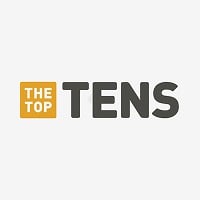 Poison is an American glam and hard rock band that achieved great commercial success in the mid-1980s to the mid-1990s.
Poison has many great songs. They were number one band played on mtv right along with Motley Crue and and Bon Jovi. Every rose has its thorn was one of their best songs and it really macks me feel good to here that song. They may not be as much up there as like Motley Crue but I think with all of there great songs and how quite a bit made it on the charts they should have a higher rating then this and I am not saying it because they are my favorite band I mean it.
Poison has made amazing songs, has millions of fans all over the world. A great inspiring guitar player for those who play. Good drummer. Cool bass player. Great lead singer. They are all an inspiration for those who want to be in a band or create a band. They treat each other almost as if they are family which can help inspire other bands that are falling apart. I AM ONE OF THEIR # 1 FANS AND THEY INSPIRE ME!
Poison has GREAT songs! At least they made the top 20!
Brett Michaels is an inspiration to all
15
The Cure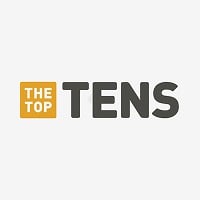 The Cure are an English rock band formed in Crawley, West Sussex, in 1976. The band has experienced several line-up changes, with vocalist, guitarist and principal songwriter Robert Smith being the only constant member.
I am a fan of a great romantic pop ballad, and The Cure have written so many of those.
By FAR the greatest band of the 80's. Robert Smith is an absolute legend.
This one of those bands that helped some people get through their high school years.
The Cure don't sound like they belong in any decade. Their music is unique and timeless and constantly altetnative from what is happening in the music scene and for this reason its hard to describe them as an 80's band, they just happened to be the best band that existed in the 80's. Robert Smith has more genius in his crows nest bonnet than any of his so-called contemporaries.
16
Depeche Mode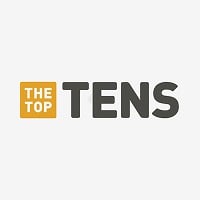 Depeche Mode are an English electronic and synth-pop band formed in 1980 in Basildon, Essex. The group's original line-up consisted of Dave Gahan, Martin Gore, Andy Fletcher, and Vince Clarke.
No one had even dared to have a concert at the Rose Bowl. The promoters warned the band that they wouldn't fill the stadium and it would be a negative mark against them. They went forward with the decision to have a concert there. The concert sold out in hours and they were the first group since the Beatles to sell out the stadium! This group deserves to be in the top 5 of the 80's along with U2 and The Pet Shop Boys. They weren't just a group with a successful album; they had album after album that were huge! They were the kings of "alternative" or "new wave" music during the 80's and into the 90's.
Depeche Mode is the greatest 80s/90s band of all time with their 48 singles and brilliant minds. Most of their songs are gold, and people just don't get that. I don't think that they are underrated but they are better than a lot of other bands on the website, up there with Duran Duran, Journey, Queen, AC/DC, Metallica, Bon Jovi, and others. Definitiely better than the Beatles, who were only popular because of their unusual way of doing things.
An amazing, underrated band with brilliant songs
Depeche Mode, when they were at their peak, were simply the most innovative and original band around. No one capsulated New Wave and Alternative like they did. Their 3 consecutive album run of Music for the Masses-Violator-Songs of Faith and Devotion is arguably the best 3 album run of any group in pop music history. Charting dozens of songs in the 1980-1990s they deserve a higher spot on this list
17
INXS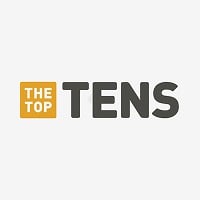 INXS were an Australian rock and pop band, formed as The Farriss Brothers in 1977 in Sydney, New South Wales.
INXS should be at least top three. They were the biggest and most influential band of the 80's. MH was the most amazing front man and his vocal and writing talent will never be matched! This band is the BEST!
Michael Hutchence Was Australia's punk rock, rock and roll bad boy
INXS so unique, inspiring. Feel good. Michael Hutchence was a star and an amazing frontman. Should be in top 5.
The best Aussie pub band
The best band of the early 80s Alt wave (listen to Don't change or the One thing)
The best stadium rock band
(kick tour- X tour)
Brilliant songwriting, unpretentious, soulful and fun.
Best frontman since Morrison.
Need you tonight
Mystify
Never Tear Us Apart
Don't Change
Suicide Blonde - all modern classics
They should be higher than Duran Duran (overrated) or U2 (morose) or Tears for Fears (mediocre) at the very least.
18
Bruce Springsteen & The E Street Band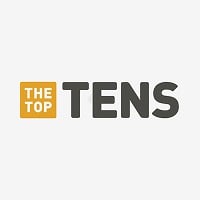 The E Street Band is an American rock band, and has been musician Bruce Springsteen's primary backing band since 1972. The band was inducted into the Rock and Roll Hall of Fame in 2014.
What can you say about BRUCE? While Born to Run and Darkness were two of the finest records ever released, he has continued to come close through EVERY DECADE since... The River was breathtaking, as were The Wild, The Innocent and the E Street Shuffle, Nebraska and Magic! One of the finest songwriters ever, and such a great band to play with!
Wow just wow 4 albums in the 80's including Born in the USA and perhaps one of America's best singer/songwriters ever not on this list? Unreal.
His music is absolutely beautiful, his lyrics are encompassing of the American worker. And his name is The Boss. How does one beat that?
I've seen the Boss 10 times since The Rising Tour in 2002, most recently in April of this year. He and the E Street Band are the BEST!
19
A-ha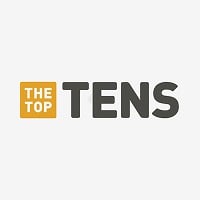 A-ha is a Norwegian band formed in Oslo in 1982. The band was founded by Morten Harket, Magne Furuholmen and Pål Waaktaar-Savoy.
TAKE ON ME IS NOT tHEIR BEST SONG by any meaning,90% OF THEIR MUSIC IS FULL OF DARK AND/ OR MELANCHOLY, WHILE TAKE ON ME IS AMONG THE COMMERCIAL 10%(THAT STUPID SONG doesn't REALLY SHOW THE GREATNESS OF A-HA'S LEGACY), and those ignorants saying that they have only one song, you can't be more ridiculous and ignorant, so do yourself a favour and go to check their 9 albums! They sure are one of the best bands ever(not only in the 80s)if not the best, because apart of their unique sound, also every song sounds different, and they have a plus that any other band has, morten's voice.. That is really the best voice I've ever heard. They haven't only made "perfect pop songs" but also "perfect rock songs", as they've always changed their style while time pass. And their songs have more complexity than what you can find in many others bands, so stop believing in the "gods of music" that magazines like The rolling stones loves to invent, overrating some artist, and ...more
Your opinion is not a fact. The world doesn't revolve around you. -_- - Derpyderpderpderp
This band is number one because of songs like Hunting High And Low, Scoundrel Days, East Of The Sun West Of The Moon, Stay On These Roads, I call your name, Sycamore Leaves, There's never a forever thing... The list is long because every a-ha Song is unique, Morten is one of the best voice on earth, Pal is one of the best Songwriters of all time and all three Band Members are real musicians. They have many so called "Perfect Pop Songs" in every Album. Just hear Hunting High And Low and you know what I mean. There is no one in the music scene who could sing this song in the way Morten can do. A-ha is the most underrated Band of all times because of their good looks and lack of scandals. If someone asks "how a-ha could be number one", then he/she should go and hear some more songs of them, Take On Me was not their only song (and it was one of their weakest songs and nevertheless brilliant).
Take on me was their best song, Some of you just say it isn't because you feel it was their most successful song and that to wasn't good enough, and I agree. a-ha was THE most underrated band of all time, but you can't blame that on the song that brought them to fame. Don't get me wrong I have heard about 95% of all their songs and I like all of them, Their best ones are Sun always shines on T. V, Stay on these roads, Cry Wolf, Scoundrel days, Butterfly Butterfly, Take on me, Foot of the mountain, October, Living Daylights, Train of thought, Hunting High and Low, Manhattan Skyline, I've been Losing You, Lifelines, Touchy, You are the one and so on. Notice that I didn't put Take on me first or last on the list because I don't like it when that happens because it makes it seem like the other songs don't matter. So yes a-ha was sadly underrated but no it's not take on me's fault.
A-ha are the definitive sound of the 80's. Just listening to Take On Me whisks you straight back 30 years!
20
R.E.M.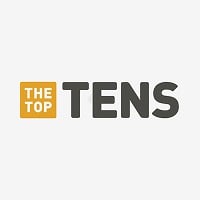 R.E.M. was an American rock band from Athens, Georgia, formed in 1980 by lead singer Michael Stipe, lead guitarist Peter Buck, bassist/backing vocalist Mike Mills, and drummer Bill Berry.
Lists are crap, sure, but REM was certainly one of the most important bands from the eighties. This list seems to have been voted on by fans of hair metal and the most mainstream of the new-wave. Of course saying this band was better than that band or this group was more important than that group is a fool's errand, but it is fun.
I have heard every REM album, from chronic town to Collapse Into now, almost every song, from Wolves, Lower, to Oh My Heart. Every song is different, but they all are great (besides Lightning Hopkins. ) they are one of my favorite bands, easily in my top three. In fact, my top three from best to worst is U2, REM, and The Police. Anyway, great band, great songs.
Brilliant... It took some time for Michael Stipe to find his confidence as a vocalist and a lyricist (although he was always "good"), but when he did no one could touch this band. Again, they were TRUTH TELLERS both musically and lyrically... Stipe exposed the Matrix as a prison and revealed our own power from within! Just an incredible band, one of the finest ever!
One of the best bands ever. There's a reason why they are in the Rock and roll hall of fame.
21
The Smiths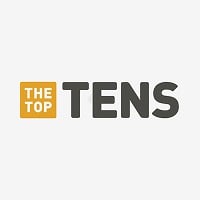 The Smiths were an English rock band formed in Manchester in 1982. The band consisted of vocalist Morrissey, guitarist Johnny Marr, bassist Andy Rourke and drummer Mike Joyce.
I can completely understand anyone who says they don't like The Smiths; they're a hard band to like. But those who do like them will understand just how good a band they were, and how extensive their catalogue of music is, despite only being around 5 years and only releasing 4 studio albums. Plus there's their cult following that keeps on growing.
All of their songs had an indescribable, brilliant quality, their albums were structured near enough perfectly, and the music itself is fantastic. Morrissey's witty and powerful lyrics put him up there as one of the best lyricists of all time. Johnny Marr and Andy Rourke produced some of the best pop and bass riffs ever (seriously, listen to This Charming Man or How Soon Is Now? For examples), while Mike Joyce essentially laid the foundations for every alt-rock drum beat since the late 80's.
I can't think of any other band the had such a mix of styles or range of music that has ever existed. The Smiths aren't just the best band of the ...more
The smiths were never about flamboyance and exaggeration. They created songs that could not only change the mental state you are in, but they are musically extremely clever, and actually knew how to write music with meaning and emotion. Johnny Marr knew how to weave layers of sound together, making some of the most beautiful melodies and harmonies the world has ever heard (some girls are bigger than others). Then there's Morrissey. Not only one of the greatest poets of all time, but his lyrics were poignant and very thought provoking. There is no other singer like him. The way he contradicts himself sometimes invokes great sadness, and at other times humor, anger et c.. m aking you feel a whole range of different emotions. The other thing with the Smiths is they were incredible live. Johnny Marr/Morrissey duo could very well surpass the Lennon/McCartney partnership, but they worked into such a dynamic that they had their audience in tears sometimes, and at others in fits of laughter. ...more
I may not know much about the 80's era, considering that I wasn't even alive at the time, but I do know that the songs of The Smiths are of great quality simply because of their awesome melodies and addicting metaphors in their lyrics. It's a whole different world when you're listening to their songs and when you're reading their lyrics. You just never get tired of them.
Nothing will ever musically reach the match made in heaven that is Morrissey's lyrical prowess and Johnny Marr's legendary guitar playing. For the four short years they were active, The Smiths were able to capture the essence of humanity in their phenomenal back catalogue. The fact that truly makes The Smiths the greatest band of the 80s is that they have not grown outdated today, the same of which can unfortunately not be said for other bands ranked higher on this list... - mjgass
22
Genesis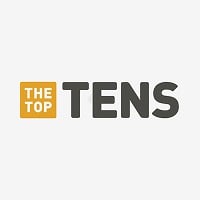 Genesis are an English rock band formed at Charterhouse School, Godalming, Surrey in 1967. The most commercially successful and long-lasting line-up includes keyboardist Tony Banks, bassist/guitarist Mike Rutherford and drummer/singer Phil Collins.
Phil, Peter and Genesis OWNED the 80s but not only that, they helped define prog rock in the 70s. They are all AMAZING songwriters and musicians.
How are Genesis in the number 40 spot? Peter Gabriel, Phil Collins? I know these people even though I'm 15 They are both cultural icons in their own right. Genesis's music sounds so futuristic, and funky it really true. Invisible Touch, That's All, Counting Out Time are amazing and sound so good, I could listen to them for hours. Let's not forget about Abacab, my favorite song.
The best Band ever.
Just because I can't dance tonight tonight tonight mama, that's all
I saw this band with both front men, Peter Gabriel was one of the most entertaining lead singers I ever saw. He would but outfits on that were part of the story the song was about. And with such a powerful voice, I just wish I could see this whole band together one more time. Phil Collins was good if he come forward from behind the drums the band would have been done in 1976. The first 3 LP's almost sounded like they still had Gabriel singing, Phil was that good. As time changed so did the band and now they are in the Rock & Roll Hall of Fame. But Lamb Lies Down on Broadway, to me was the best LP they made.
23
Megadeth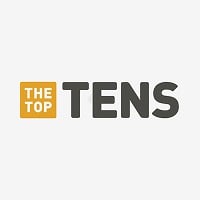 Megadeth is an American thrash metal band from Los Angeles, California. Megadeth was formed in 1983 by guitarist Dave Mustaine and bassist David Ellefson, shortly after Mustaine was fired from Metallica. They have released 15 studio albums to date, and have gone through many lineup changes, with Dave ...read more.
Revenge for being booted from Metallica helped Dave drive this band, true musical and lyrical talent!
How can one of the big 4 not even be in the top 100?
Tornado Of Souls must be at the rank. 1
Mustaine has change the world of metal music.
24
Aerosmith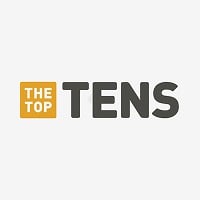 Aerosmith is an American rock band, sometimes referred to as "the Bad Boys from Boston" and "America's Greatest Rock and Roll Band".
I'm extremely confused, I thought A ha were 1 hit wonders :/, well Aerosmith deserves to be *1 not A ha, because steven's voice can reach levels like no one else's
Aerosmith is best, should be number 1. Love in an Elevator is one of the best songs I have ever heard, A ha should not even be on this list
Aerosmith should be at LEAST the top 10! Steven has one of the greatest voices in rock ever, some believe he's the greatest frontman ever. And Joe Perry is ranked 84th on the worlds greatest guitarists ever! And Joey Kramer not only uses sticks to play the drums, but also has been known to use his arms and legs, and sometimes head! Aerosmith is the greatest thing to ever come out of Boston.
Are you kidding me that Aerosmith is not in the top 3? Most the bands listed above them are not fit to carry their bathwater.
25
Modern Talking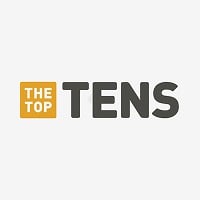 Modern Talking were a German synth-pop duo formed in 1983 by singer/pianist Thomas Anders and chorus singer/producer/composer/guitarist Dieter Bohlen best known for their hits "You're My Heart, You're My Soul", "Cheri Cheri Lady" and "Brother Louie", that broke up in 1987 before rejoining in 1998 with ...read more.
Obviously MT!
Their music is really unique and the 80's would've never been the 80's without them!
They were the best band of 80s with many many giga hits like -you can win if you want, sos for love, brother loui, you are my heart you are my soul and many more. They were the best of their era.
Awesome band still listen to them today.
They were the 80's king
26
Great White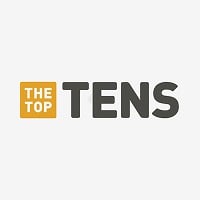 Great White is an American hard rock band, formed in Los Angeles in 1977. The band gained popularity during the 1980s and early 1990s.
How are these guys not even Mentioned? Once Bitten Twice Shy, Save Your Love, Old Rose Motel? SERIOUSLY?
One of my absolute favorite bands in the 80 s
One ofthe best underrated rock and roll band ofthe 80's.
27
Sonic Youth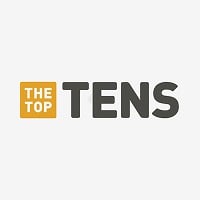 Sonic Youth was an American rock band from New York City, formed in 1981. Founding members Thurston Moore, Kim Gordon and Lee Ranaldo remained together for the entire history of the band, while Steve Shelley followed a series of short-term drummers in 1985, and rounded out the core line-up.
This is one of the main influences for bands like Nirvana and My Bloody Valentine
Why isn't Sonic Youth in the top ten, what the hell?
Sonic youth was one of the best!
28
Judas Priest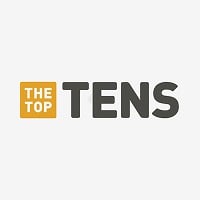 Judas Priest are a British heavy metal band that formed in Birmingham, England, in 1969. They are often referred to as one of the greatest metal bands of all time, and are even commonly called "The Metal Gods", after one of the songs on their 1980 album "British Steel". ...read more.
J.P.'s 70's music was progress but the when they hit the 80's everyone wanted a piece!
Undoubtedly the best rock/metal ever most of the others only a shadow of the greatest band ever
The founding fathers of Heavy Metal...
The best rock band of all time... hammer
29
Nirvana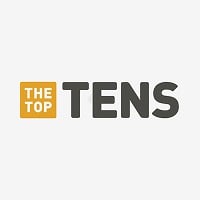 Nirvana was an American grunge band that was formed in Aberdeen, Washington in 1987. Nirvana disbanded after Kurt Cobain committed suicide in 1994. The drummer of the band, David Grohl, went on to start the Foo-Fighters, an alternative rock band. ...read more.
Nirvana is one of my favorite bands. But they didn't take place in the 80s...
Better than 29th place
Yes they are Kill yourself lol
Nirvana's First Album was released in 1989 Titled Bleach
That's far from enough to make them an 80's band. Stop being such fan boys! - RalphSaad
30
Skid Row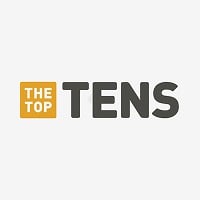 Skid Row is an American heavy metal band, formed in 1986 in Toms River, New Jersey. They were very successful in the late 1980s and early 1990s, with their first two albums certified multi-platinum.
For starters, Sebastian Bach has one of the best rock voices of all time. Skid Row had everything that made an 80's - 90's rock band awesome - the hair and black leather pants, the tastefully screaming vocals, the driving guitar riffs which got more hard core in their Slave to the Grind album, and plenty of ballads with a rock edge like "I Remember You".
Are you kidding me?! Why aren't these guys in the top 10?! Skid Row is amazing in my world!
Really too long on this list
Sebastian is supremely talented... needs to be performing now... miss him.
31
Europe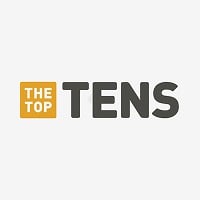 Europe is a Swedish rock band formed in Upplands Väsby, Stockholm in 1979 under the name Force by vocalist Joey Tempest, guitarist John Norum, bassist Peter Olsson and drummer Tony Reno.
Heading for Venus (Venus), but still we stand tall!
But no superstition is gonna turn me around - jrodz
It's THE FINAL COUNTDOWN!
WE LEAVING TOGHTER BUT ITS FAREWELL AND MAYBE WE COME BACK TO EARTH WHO CAN TELL I GUESS THERE IS NOBODY TO BLAME It's THE FINAL COUNTDOWN DODODOODODODOD DADADADADADADADA
32
UB40
Although relatively plastic as a band, the music has lived on well beyond any other bands of this nature. Top 100 of the era for sure
Still listen to their music now they are brilliant.
You can't forget red red wine.
Good songs, good memories.
33
Cinderella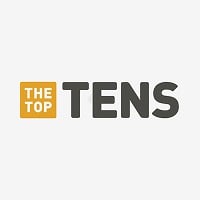 Cinderella is an American glam metal and hard rock band from the suburbs of Philadelphia, Pennsylvania. The band emerged in the mid-1980s with a series of multi-platinum albums and hit singles whose music videos received heavy MTV rotation.
Had Two Killer Albums in the 80's...Their Debut "Night Songs" and Follow up "Long Cold Winter" with Both Albums Cracking the Top 10 in the Billboard 200..and combining to produce 3 Top 20 Singles...
Killer songs like nobody's fool, Somebody save me, Gypsy road, and lots more. They should be in at least the top 15. I am a huge fan of old school rock and roll and I am only 13 years old and this is my second favorite band.
Tom Keifer is one of the most talented musicians ever! Look at all the different instruments he can play! Add in his beautiful voice & absolutely gorgeous face. This band is in my top ten of all time!
How in the world are they in 57th place? This is the best 80s band in the world. Tom keifer is the best vocalist I've ever heard.
34
Stryper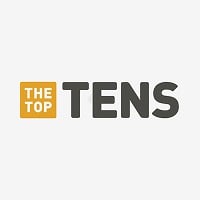 Stryper is an American Christian metal band from Orange County, California. The group's lineup consists of Michael Sweet, Oz Fox, Perry Richardson, and Robert Sweet.
The best glam metal band platinum and gold albums and just plain rock/metal awesomeness
What's wrong with feeling good and being thankful when you listen to hard rock music? Absolutely nothing'.
Different - Rock/Metal and Christian
You guy saved my life
35
Warrant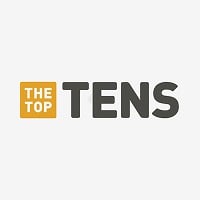 Warrant is an American glam metal band formed in 1984 in Hollywood, California, that experienced success from 1989 to 1996 with five albums reaching international sales of over 10 million.
These guys worked hard for what they wanted,and is still being underestimated. I'm proud of them.
Warrant has so many good songs! So disappointed that its not in the top 10
Great band... listening to Dog Eat Dog now... Still holds up after 20+ years!
I love jani lane... !
36
Ultravox
They are practically unknown in the U.S. The song "Vienna" is considered one of the finest European based singles yet the song didn't even make a dent on the music singles charts on the Western Hemisphere radio waves. Although they are unfairly lumped into the "New Romantic" movement, along with Japan they were a step ahead of their peers.
We'll one of the best bands of the 80's without question. Vienna made the all time top 10 of records, and again brilliant in 2013 with a great new album and tour.
No one made a sound quite like ultravox, loud live too and great synth rifts with rock instruments
Ultravox was the 80s. They influenced every band no question. The band of bands
37
Kiss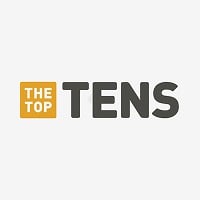 Kiss is an American hard rock band formed in New York City in January 1973 by Paul Stanley, Gene Simmons and the band's original manager, Lew Linet.
Lol these guys should be at the top of the list! Cause more than half of the bands up here have been in some shape or form inspired from KISS.

They're the ones who started the whole make-up and drag thing and really took it to the nest level, go check it out for your self many bands have admitted that they were HUGE fans of KISS and that KISS was the reason they created their band. KISS are like the forefathers of GLAM/metal rock.

No one deserves the top spot more than them! 70s 80s 90s 2000s it doesn't matter these guys KILLED it in EVERY ERA!
It's so awesome 40 years of entertaining the people did you know over 200,000,000 like/liked kiss (including the dead ones and present kiss fans) - SmoothCriminal
Oya man, they rocked the 70's, 80's, 90's, and still rocking the world - SmoothCriminal
#30 isn't fair for KISS seriously they are the best bands they have a really good lead vocals singer, a outstanding base player, a legendary guitarist and a big loud drum player 1ST PLACE! All the way
38
Talk Talk
Talk Talk invented whole genres of music. They evolved from synth pop to something profoundly sophisticated and inspiring. Their last three proper studio albums are greater than most of the top releases by many of the bands on here. Spirit of Eden is transcendent. Colour of Spring raised the bar beyond most band's grasp. Portishead, Sigur Ros, Massive Attack, Underworld, Radiohead, Robert Plant, members of Pink Floyd - all bow down to Talk Talk for a reason.
Pop as art. From their commercial early releases to their more introspective records, a band that did influence generations to come.
Define all that is great about 80s music.
A most underrated 80's band
39
Pixies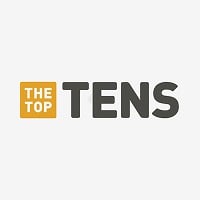 The Pixies are an American alternative rock band formed in 1986 in Boston, Massachusetts. The group disbanded in 1993 in acrimonious circumstances, but reunited in 2004. The group currently consists of founders Black Francis, Joey Santiago, and David Lovering.
What can you say about his band that isn't being said currently. in the 80s, no one knew of them until Doolittle, but they'd already scored a following in the UK. these days, they're looked upon as legends...
The current music scene wouldn't be the same without this quartet; unequivocally the best band of the 80s
Pixies should be number one and after that should be sonic youth, I don't know why they are so low
#76!? Are you serious? These guys (and girl) laid the foundation for the entire next decade
40
Twisted Sister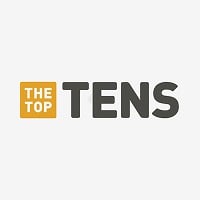 Twisted Sister is an American heavy metal band originally from Ho-Ho-Kus, New Jersey, and later based in Long Island, New York.
Amazing band, many great songs. They are a great inspiration to other heavy metal bands. They truly should be one of the top 10 because of the quality and effort that you can easily tell they put into their songs. You can tell that they really believe in what they sing, and what their lead singer Dee Snider writes.
One of best rock bands ever!
They Are Sing About The Truth Too And They Keep It Raw
I love twisted sister! How are they #45!
41
Fleetwood Mac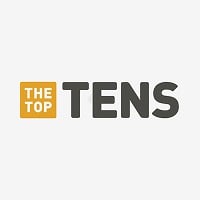 Fleetwood Mac are a British-American rock band formed in July 1967, in London. The band have sold more than 100 million records worldwide, making them one of the best-selling bands of all time.
Powerful lyrics, best performing, poetic!
Listen to Rumors all the way through, best album on earth plus other great hits, this band should be at the top.
Um, Rumors was released in 1977. If you're talking about the 80s, you need to judge them on their 80s hits. - Gg2000
I grew up on them! I mean Landslide, Edge of Seventeen, Go Your Own Way, come on! This should be way higher on the list!
Edge of Seventeen isn't even a Fleetwood Mac song. It's a Stevie Nicks solo song. The other two songs you mentioned aren't even from the 80's. Makes no sense why this band is on this list when the bulk of their greatness was on display in the 70's. There were only two decent albums they made in the 80's. That doesn't warrant them a spot on this list. - SwitSwat
I think Fleetwood Mac was an excellent band I liked all there albums
42
Heart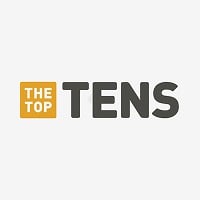 Heart is an American rock band that first found success in Canada and later in the United States and worldwide.
I consider Heart to be mostly a 70's group, but since it was on the list, I voted for it. There music is still played all the time on classic rock stations: Magic Man, Barracuda, Crazy On You, Heartless and more.
Heart has to be the official 80's anthem band! Although I do agree that they are mainly a 70's band, they have had much success that has carried over into the 80's. Heart represents that hard rock 80's sound. When looking for that perfect 80's song to listen to while driving down the road on a Saturday afternoon, I always think of Heart. They always take me back!
Very underrated great band, with very talented musicians
I love Heart! Awesome band and I loved them"
43
Dire Straits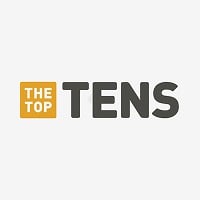 Dire Straits were a British rock band formed in 1977 by Mark Knopfler, his younger brother David Knopfler, John Illsley, and Pick Withers.
The absolutely gifted Mark Knopfler was not only one of the finest guitar players ever, but one of the best songwriters music has ever witnessed! Their first album, Making Movies, Love Over Gold and Brothers In Arms represent four of the finest albums ever recorded! Absolutely brilliant band... Love Over Gold is the pathway to our own personal FREEDOM! Go back and re-read the lyrics to this song!
Definitely the best of a all, why isn't this number one? Vote Dire Straits!
Dire Straits is a band who's music is timeless! Every one of there songs can be appropriately played anytime from the 80's (BEST ERA EVER) through the 90's, and on through modern musical times. And it will never get old. In the 2080's it will still be some of the coolest music ever! I just wish I could be around for the 2080's
As instrumentalists and song writers, showmanship and pure energy, be it in their famous ballads to their signature mellow rock anthems, Dire Straits are probably the best band to have come out of the 80 that no one today would be shy to say they still listen to.
44
REO Speedwagon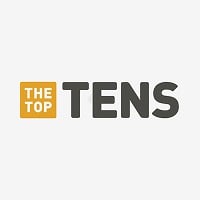 REO Speedwagon is an American rock band from Champaign, Illinois. Formed in 1967, the band cultivated a following during the 1970s and achieved significant commercial success throughout the 1980s.
This band had a continuous presents through out the 80, s if this band isn't on the top side of this list you people could not of lived at that time
This band is underrated, way underrated!
Loved them back when and love them now!
Kevin Cronin has to be one of the best songwriters in rock history, in my humble opinion.
45
Rush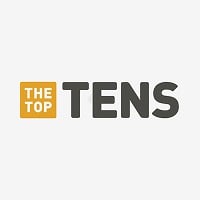 Rush was a Canadian progressive rock band that was formed in 1968. Even though the only founding member still in the band is Alex Lifeson (Guitar), the band is most well-known for their current members Neil Peart (Drums) and Geddy Lee (Bass, Vocals). ...read more.
A band that has endured the test of time. Sound as vibrant and fresh today as they did back then.
I grew up with Rush... Never afraid to march to their own rhythm. Rush was never pop rock and should be praised for that, in the least.
What can you say about Rush that hasn't already been said? Brilliant, along with The Police and Cream, the best rock trio ever! Brilliant albums after another and they're still great friends! That's the trick!
Most talented band of them all.
46
Alphaville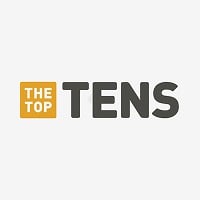 Alphaville is a German synthpop/new wave band which gained popularity in the 1980s. The founding members were lead singer Marian Gold, Bernhard Lloyd, and Frank Mertens.
Amazing melodies, deep meaningful lyrics, breathtaking vocals of Marian Gold... This band is just awesome. Unfortunately, most people only know about "Forever Young", but trust me, it's only the tip of the iceberg.
Love it! Awesome band. Full of great classics. Great memories!
Should be higher. Most of these bands belong in either the 90s or 70s
Great group with great music
47
Devo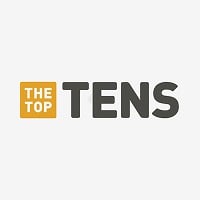 Devo is an American rock band from Akron, Ohio formed in 1973. Their classic lineup consisted of two sets of brothers, the Mothersbaughs and the Casales, along with Alan Myers. The band had a No. 14 Billboard chart hit in 1980 with the single "Whip It", the song that gave the band mainstream popularity. ...read more.
Are we not men? Why on earth is this band not at the top of the list? Nothing says the 80's like the spuds!
Best concert I've ever been to.
It's a wonderful world for you
First concert I visited at age 18. Strange, special, unforgotten.
48
Eurythmics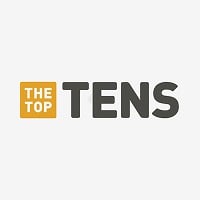 Eurythmics were a British music duo consisting of members Annie Lennox and David A. Stewart. Stewart and Lennox were both previously in the band The Tourists, who split up in 1980; Eurythmics were formed that year in London.
Loved annie's powerful voice along with dave's musical rhythm. I love sweet dreams (are made of this).
I love this band! My parents played it when I was a kid and I loved it ever since. My favorite song that the produced is Sweet Dreams.
There videos were real art. Annie lennox always looked stupendously good
49
Whitesnake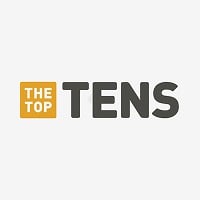 Whitesnake are a rock band formed in England in 1978 by singer David Coverdale, after his departure from his previous band Deep Purple.
Love David Coverdale and Is this love
At least a top 20 band from the 80's
Way too low on the list, what
It in top ten idiots
50
Foreigner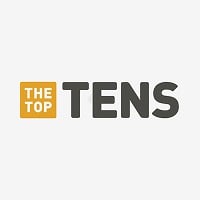 Foreigner is a British-American hard rock band, originally formed in New York City in 1976 by veteran English musician Mick Jones and fellow Briton and ex-King Crimson member Ian McDonald along with American vocalist Lou Gramm.
In my opinion Foreigner is one of the best of the 80s and should be in the top ten
Should be in the top ten. They still sound great.
Great band needs to move up the list. Lots of heart in all the songs thy did
Definitely a top 10 band, and by that I mean probably in the top five, along with Styx (number 98 on this list what a joke). the whole list is a joke.
PSearch List