Greatest Rock Bands of the '80s
1
Queen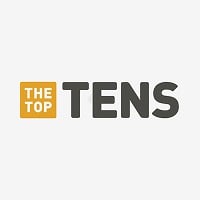 Queen are an English rock band formed in 1970. Members were Freddie Mercury (Vocals and Piano), Brian May (Guitar, Vocals), Roger Taylor (Drums, Vocals), and John Deacon (Bass Guitar, Vocals). Before forming into Queen, Brian May and Roger Taylor had played together in a band named Smile. Freddie Mercury ...read more.
Love all the bands mentioned in the Top 10, however Queen definitely deserves the #1 spot! Combine Freddie's voice (4 octaves) along with Brian, Roger and John, there is not another band to this day that can perform perfection like they did.
Queen were exceptional musicians in their own right. Together they were a kind of magic bringing out the best in each other. Freddie Mercury's 4 octave vocal range and masterful command of huge audiences was spectacular. Queen crossed every musical boundary. Every single band member had number one hits. No other band in history has done that. They deserve the number one spot.
Most definitely Queen was the best band of all time and if anyone wants to fight me for it, then bring it on!
Queen, Just Amazing. They wrote classic and virtuoso hits from early 1970s - the 1980s and early 1990s which included different styles of music though always in the essence of Rock. However they wrote so many classic hits, their early albums are some of the greatest of all time including Queen, Sheer Heart Attack, A Night at the Opera but Queen II to me is the most musically brilliant albums of the past 40 years.
2
Guns N' Roses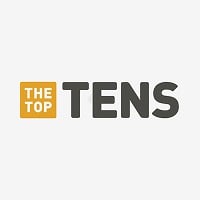 Guns N' Roses is an American hard rock band from Los Angeles formed in 1985. The classic lineup, as signed to Geffen Records in 1986, consisted of vocalist Axl Rose, lead guitarist Slash, rhythm guitarist Izzy Stradlin, bassist Duff McKagan, and drummer Steven Adler. Apart from hard rock they are also ...read more.
Lyrics, vocals, stage presence, guitars, ballads, drums, great covers (often better than the originals), down and dirty rock'n'roll, Izzy Stradlin. They had it all.
Best. Band ever. Their music was and still is the best. Growing up 80s. And listening to axel rose. And slash. On guitar. I will never forget. They are the better band
Best band of the 80s! One of the best frontman to ever touch a microphone
I agree 1 million percent Guns N Roses are the best and Axl is an excellent singer I do not like it when people call him a bad singer because he is not and the best guitarist in the world Slash ROCK ON! - michaelwalton
3
AC/DC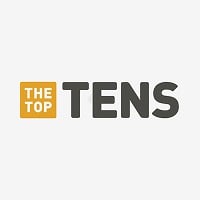 AC/DC are a Australian hard rock band, formed in November 1973 by brothers Malcolm and Angus Young, who continued as members until Malcolm's illness and departure in 2014 . They were fronted by Bon Scott until his untimely death due to alcohol poisoning in 1979, after which they hired Brian Johnson ...read more.
Hands down the best 80s rock band. Give me any song from another artist and I will match it with a better one from AC/DC
R you kidding? Move it up! These people are the root of hard rock! No other music has the kind of power that acdc has, from their crazy riffs, to screaming solos. Long live bon scott!
This is simply the best band ever! Check sales. Three or more generations of rock fans. They still sell out every venue around the world. I miss Bon!
Talk about Showmanship Talent and Determination, These guys Are one of the main ingredients that make Rock and Roll taste so good!
4
Van Halen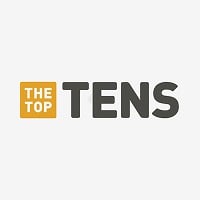 Van Halen is an American hard rock band formed in Pasadena, California, in 1972. From 1974 until 1985, the band consisted of guitarist Eddie Van Halen, vocalist David Lee Roth, drummer Alex Van Halen, and bassist Michael Anthony.
It's amazing how little credit this band get's sometimes. This is the band that changed the way a guitar is played. It virtually created the category hairbands, but there not considered a hairband because they are a 70's band. It basically saved heavy metal. This is the band that made it okay for radio stations to play heavy metal hard rock. The critics couldn't say that hard rock was Un talented musicians that just made a lot of noise, due to the virtuoso musicians the band had in it.
The 50s had Chuck Berry, the 60s had Jimi Hendrix, the 70s had Jimmy Page, and the 80s had Eddie Van Halen. Eddie re-defined the way guitar is played and he will forever be a guitar god. David Lee Roth is one of the most iconic frontmen of all time and he had such swagger in his voice. Alex and Michael made an awesome rhythm section.
Ok come on... Guns n roses?!?! Most overrated band of all time. Van Halen was the cream of the crop! Those riffs Eddie made were amazing. Everything about this band deserves it to be number one! Who the hell is Joy Division or X Japan?! Nothing!
Musicianship, vocals, and songwriting..by far the best 80s band. A lot of great music during that period, but great albums and not just a song here and there.
5
Bon Jovi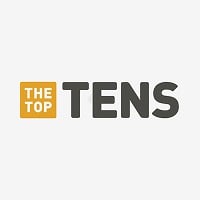 Bon Jovi is a hard rock band formed in 1983, which had a streak of successful albums in the late 1980s. The band originally consisted of lead vocalist Jon Bon Jovi, guitarist Ritchie Sambora (left in 2013), bassist Alec John Such (left in 1994), keyboard David Bryan, and drummer Tico Torres. The band's ...read more.
The year 2000 brought two things: The album "Crush" and me. Crush brought with it songs like Two Story Town, I've Got the Girl, and one of Bon Jovi's greatest hits: It's My Life. So, yes, I wasn't around for Slippery When Wet, New Jersey, Keep the Faith, These Days (or Crossroads), in fact, the first album that I got really into was This House Is Not For Sale, but once I went to the concert in Dallas, I haven't stopped listening since, and I actually ordered Keep the Faith about three days ago. (I love that song, Bed of Roses). My point is, the man, and the band alike are timeless legends, whereas, AC/DC is only known for Highway to Hell.
No doubt this band is the best of the 80s. Livin On A Prayer is like the biggest hit of the 80s! By the way Livin On a Prayer topped more charts than Sweet Child O Mine. Guns n Roses only has one number one! Bon Jovi has four! How is Bon Jovi not number one! I went to vacation in a different country and even heard You Give Love a Bad Name, Bad Medicine, Always (90s), and Blaze Of Glory(90s). Shot through the heart! And you're to blame, You give love a Bad Name!
Most amazing classic 80's rock band EVER! Bon Jovi truly embraced the spirit of classic rock and the elements incorporated are priceless. Listening to him now. Literally. Love his song Livin' On A Prayer, Wanted Dead Or Alive, Blaze Of Glory and You Give Love A Bad Name. Bon Jovi forever!
Bon Jovi has been my favourite band since I was a little kid, and I don't think that will ever change! They had some great rock, I really wish I was alive then when they were big! How could anyone not love these guys? If somehow you DON'T love them, then You Give Love A Bad Name!
6
Def Leppard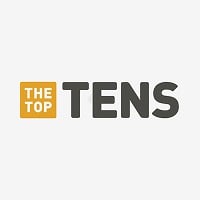 Def Leppard are an English rock band formed in 1977 in Sheffield as part of the new wave of British heavy metal movement.
Def Leppard's music transcends time. Definitely better than the rest of these bands on this list.
The definitive band of the 80s. Their sound ruled the decade and every other rock band copied their sound. Two words: Pyromania & Hysteria
They hit their stride in the 80s. Definitely Top 3. Several bands listed above didn't really hit their strides until the end of the decade and into the 90s. This is an 80s list. Def Leppard should be higher up.
Should be higher on the list for sure
They have a lot of great songs
7
Motley Crue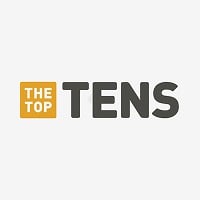 Mötley Crüe was an American metal band formed in Los Angeles, California on January 17, 1981. The group was founded by bassist Nikki Sixx and drummer Tommy Lee, lead vocalist Vince Neil and lead guitarist Mick Mars.
From 81' to 89' Five albums with 15 hits! Motley crue is the best and most influential band of the 80's!
Brought much excitement to rock in the eighties. Distinct sound. Love the music, videos, the whole package.
Favorite band of all time! #1. don't know when they'll get into The Rock and Roll hall of fame. Should already be in.
They should have been #1. They are the best 80's band ever. Sad to see them go. But enjoyed it while they are still together. Thank God for you tube so we can hear these songs forever.
8
Aerosmith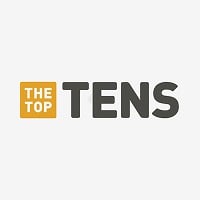 Aerosmith is an American rock band, sometimes referred to as "the Bad Boys from Boston" and "America's Greatest Rock and Roll Band".
AC DC Guns and Roses should be the top three in any order. Aerosmith was the greatest turn around band of all time. No one will ever match the transformation they accomplished being they released their first record in 1974. They still rock like no other. Best live concert band of all time. 32 tractor trailers just to set there show up. Tyler still can sing unlike any other band on this list. Aerosmith can be either number 1 2 or 3. Their record Rocks influenced Guns and Roses according to Slash.
By far best rock band from 1985 into the early nineties. Also one of the best rock band of seventies. Also top rock song of all time, Sweet Emotion.
There's a top ten for that and last time I checked, thriller and Eye of the Tiger were the best. (they don't filter out regular artist and bands into their own top 10) Sorry. - dwf4258
Dream on did not make Aerosmith. Whoever posted that knows nothing about Aerosmith. Not even a top ten song of theirs. By far best American rock band of all time
They should be so much higher. 2nd behind queen
9
Ozzy Osbourne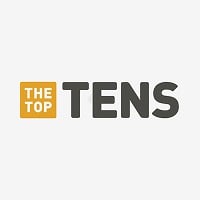 John Michael "Ozzy" Osbourne was born on December 3, 1948. He is also known as ''The Prince of Darkness''. Ozzy is an English singer, songwriter, and television personality. He rose to prominence in the early 1970s as the lead vocalist of the band Black Sabbath. Osbourne was fired from Black Sabbath ...read more.
Why is he on here if he's not a band?
Best singer/song writer of the time. We love OZZY!
Greatest rocker ever! For almost 50 years now. By far should be #1.
He is cool should be in the top 5 he is a badass
10
Metallica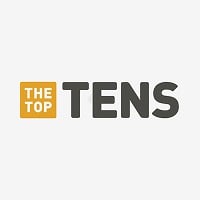 Metallica is an American Thrash Metal band formed in 1981 . The original lineup was James Hetfield (Vocalist and Rhythm guitarist), Dave Mustaine (Lead Guitar), Lars Ulrich (Drums), Ron McGovney (Bassist). The group came into mainstream from their Self-Titled album and the hit single "Enter Sandman". ...read more.
Metallica... 9?! below Van Halen and Def Leppard with their fake American accents!?
Metallica should definitely be top 5 for sure... I like the other picks though.
Every Album they make goes #1. Proved in the 80's that they can play fast AND technically difficult songs at the same time. Proved in the 90's that they don't even have to try hard to put out quality music. Proved in the 00's that they can withstand they drama and B.S. that destroys other bands. And finally with "Hardwired... to self Destruct" they proved that they can still be in there 50's and shred your face off.
Went multi platinum when barely played, if at all, on the radio! Didn't just fill football stadiums, they played on airports runways and tarmacs to crowds of 100's of thousands of fans!
The Contenders
11
Journey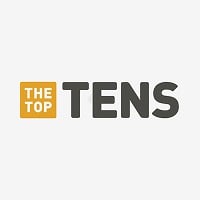 Journey is an American rock band that formed in San Francisco in 1973, composed of former members of Santana and Frumious Bandersnatch.
When you listen to Journey, you feel like everything's gonna be awesome!
Freddie Mercury couldn't hold a candle to Steve Perry's voice or his range. Journey should absolutely be #1 on this list. Steve Perry MADE Journey!
Journey was the best, Steven Perry had the best vocals, he did it effortlessly.. Queen was not near the top in my book. Queen was rated #1 because of its Satanic affiliation.
You must be kidding me. #14? Journey should in the top 5 at least!
They've been around longer than Queen. Reconsider your choice. - dwf4258
12
Iron Maiden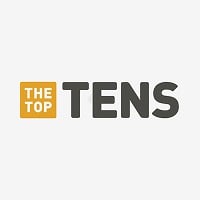 Iron Maiden are an English Heavy Metal / Hard Rock band formed in Leyton, East London, in 1975 by bassist and primary songwriter Steve Harris. The most critically acclaimed period for the band was from 1983-1989. With vocalist Bruce Dickinson, bassist Steve Harris, lead guitarist Dave Murray, rhythm ...read more.
My preference:

1. Iron Maiden
2. Metallica
3. Megadeth
4. Queen
5. Bon Jovi
6. Slayer
7. Motley Crue
8. Guns n Roses
9. AC/DC
10. Van Halen
11. Def Leppard - yungstirjoey666
Not the best band of the 80's and maybe slightly too high, however they are an amazing band and I'm glad they have a place in the top 10, Bruce is an amazing singer who can even compare to Freddie Mercury, Adrian, Dave and even Janis are have amazing riffs and solos that are both heavy and melodlodic, Nicko the drummer plays it all with a single bass drum, as a drummer I know that this is very hard and finally Steve has three talents, first his "galloping" style of bass playing gives such energy and heavy melody and rhythm, also his song writing skills can be marched by only a few song writers and he's also a pretty good footballer ;) in summery a great band that has a song for every occasion, my favorite, thank you
Deserves Top 10, should be number 1. Their music tells many stories. They spark imagination and inspire the listener to learn of history and what has happened in this world. Greatest band of the 80 hands down!
So, who put this list together? My list of the best of is COMPLETELY different... The 80's was more "metal" than this one indicates.
13
Dire Straits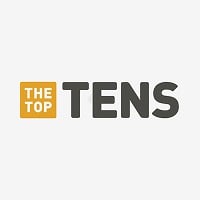 Dire Straits were a British rock band formed in 1977 by Mark Knopfler, his younger brother David Knopfler, John Illsley, and Pick Withers.
Another great underrated band. Mark Knopfler was a great guitarist. - Userguy44
Best solo guitar of the 80's virtuoso!
One of the few on this list who don't sing about sex, drugs and partying. - BrianScott01
In my opinion, they should be number 1.
14
Foreigner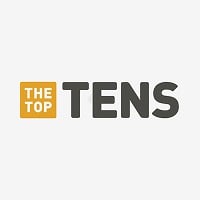 Foreigner is a British-American hard rock band, originally formed in New York City in 1976 by veteran English musician Mick Jones and fellow Briton and ex-King Crimson member Ian McDonald along with American vocalist Lou Gramm.
Without Lou Gramm vocals, Foreigner would have been just another rock band screaming over loud guitar riffs.
Lou Gramm: No one could sing better. Beautiful voice.
A great band even today. I Want To Know What Love Is. His voice, the words, and the music make this one of my all time favorites.
One of the most underrated rock bands of our time. DEFINITELY belong in the Rock n Roll Hall of Fame
15
U2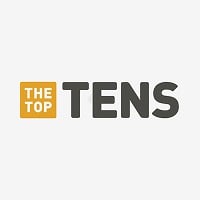 U2 are an Irish rock band from Dublin. Formed in 1976, the group consists of Bono, the Edge, Adam Clayton, and Larry Mullen Jr. U2's early sound was rooted in post-punk but eventually grew to incorporate influences from many genres of popular music. Throughout the group's musical pursuits, they have ...read more.
Surprised there not top 5!
I can't believe they aren't number one considering Rolling Stone magazine called the band of the 80's.
This band has got to be the number 1! The Joshua Tree is a classic album.
Why are they not #1?
16
Scorpions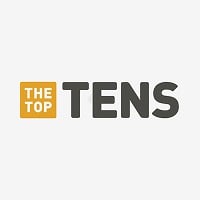 Scorpions are a German rock band formed in 1965 in Hanover by Rudolf Schenker. Since the band's inception, its musical style has ranged from hard rock to heavy metal.
The scorpions released a string of fantastic albums from the 1970's but from 1979 to 1984 they released 4 masterpiece albums, Lovedrive, Animal Magnetism, Blackout and the commercial masterpiece Love at first sting. Over their career they released masterpieces such as; In Trance We'll burn the sky; Another Piece of Meat; Rock you like a Hurricane; The Zoo; Blackout; Dynamite; Wind of Change; Send me an Angel; Catch Your Train; Dynamite; Always Somewhere; and the beautiful ballad Still Loving You
They ran with the best and beat many of them. Beautiful guitars and drums and beautiful vocals. Just beautiful
Rock You Like a Hurricane, Still Lovin' You, The Zoo Lovedrive, Loving You Sunday Morning, Send Me an Angel. I think I made my point.
Are you kidding me? The Scorpions should be top 5, not way down here. What in the world is X Japan? Why are they ahead of anybody on this list?
17
Pink Floyd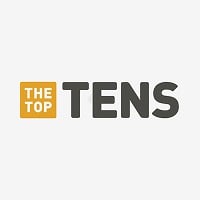 Pink Floyd was an English progressive rock band formed in 1965 in London, England. They achieved international acclaim with their progressive and psychedelic music. The band consisted of 5 members - David Gilmour (Vocals and Guitar), Syd Barrett (Vocals and Guitar), Nick Mason (Drums), Roger Waters ...read more.
Pink Floyd rules the universe. That is all.
Pink Floyd deserves much better than #22. - Userguy44
Simply the best lead solos of all time
Simply the greatest band ever
18
The Cure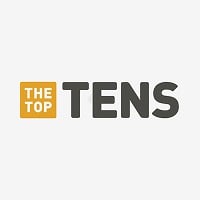 The Cure are an English rock band formed in Crawley, West Sussex, in 1976. The band has experienced several line-up changes, with vocalist, guitarist and principal songwriter Robert Smith being the only constant member.
These guys are awesome!
Kiss Me Kiss Me Kiss Me.
Love their songs
the best
19
Rush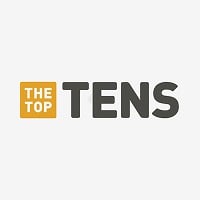 Rush was a Canadian progressive rock band that was formed in 1968. Even though the only founding member still in the band is Alex Lifeson (Guitar), the band is most well-known for their current members Neil Peart (Drums) and Geddy Lee (Bass, Vocals). ...read more.
45th for a rock band that was constantly touring, making records, outsold concerts every year and sold millions of records during the 70's, 80's, 90's, 2000's and 2010's, come on! It's not fair! And with NO WITH NO HELP FROM THE MEDIA! Let alone the musicianship in their music, this band should and must be within the top 5!
Terrific band. Geddy Lee is the BEST high-pitch rock voice. Terrific high wattage power musical scales and riffs.
Majestic musicianship
30th! think about the music these guys play. there are only three musicians in this band!
20
X Japan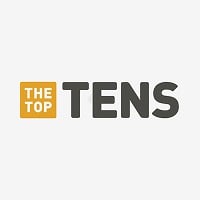 X Japan is a Japanese heavy metal band from Chiba, formed in 1982 by drummer Yoshiki and lead vocalist Toshi.
As good as Queen, if not better.
X Japan had some of the best music I never heard.
I love x Japan!
21
Led Zeppelin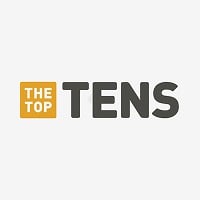 Led Zeppelin was an English rock band formed in London in 1968. The group consisted of Robert Plant (Vocal), Jimmy Page (Guitar), John Paul Jones (Bass, Keyboard) and John Bonham (Drums). The band's heavy, guitar-driven sound, rooted in blues and psychedelia on their early albums, has earned them recognition ...read more.
Top 3 band of all time, period. Page is 1 of the greatest guitar players to live, Plant had extreme range and swagger and Bonham is up there with the drum gods!
These guys aren't 80s
You should know more about them. Their last album was released in 80s. - zxm
Best rock band ever!
#1 most played rock song ever- stairway to heaven. These guys deserve to be high on the list.
22
The Police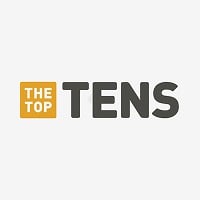 The Police were an English rock band formed in London in 1977. For the majority of their history, the band consisted of Sting, Andy Summers and Stewart Copeland. They are most known for their songs "Message In A Bottle", "Don't Stand So Close To Me", "Every Little Thing She Does Is Magic", "Roxanne", ...read more.
The Police are one of the greatest rock bands of all time. They should at least be in the top 15.
Along with The Cars, The Police are arguably the best 1980's band.
The Police should be in the top 10. Really good band. - Userguy44
Such a unique sound. So much talent.
23
Whitesnake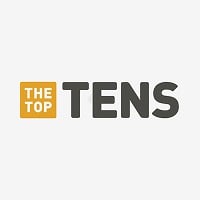 Whitesnake are a rock band formed in England in 1978 by singer David Coverdale, after his departure from his previous band Deep Purple.
Whitesnake is the band that got me into the awesome world of hard rock and glam metal. It is definitely supposed to be in the top 3.
David Coverdale's vocals are second to none
Music videos made this group great in the late 80's
Very underrated band. - Userguy44
24
Heart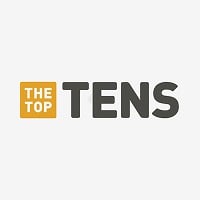 Heart is an American rock band that first found success in Canada and later in the United States and worldwide.
These girls are a great group
25
Emerson, Lake & Palmer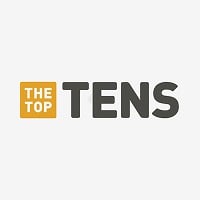 Emerson, Lake & Palmer were an English progressive rock supergroup formed in London in 1970. The band consisted of keyboardist Keith Emerson, singer, bassist, and producer Greg Lake, and drummer and percussionist Carl Palmer.
26
Loverboy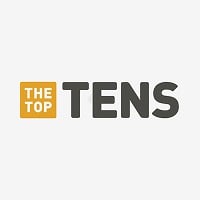 Loverboy is a Canadian rock group formed in 1979 in Calgary, Alberta. Loverboy's hit singles, particularly "Turn Me Loose" and "Working for the Weekend", have become arena rock staples and are still heard on many classic rock and classic hits radio stations across the United States and Canada.
Great band and Mike Reno can still sing. He sounds great.
One of the best live bands I saw in the 80s.
Still love Loverboy, they put on a great show in St Augustine Florida. Hope they come back soon.
Who? - Userguy44
27
Eagles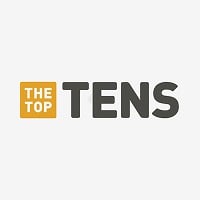 The Eagles are an American rock band formed in Los Angeles in 1971 by Glenn Frey, Don Henley, Bernie Leadon, and Randy Meisner.
Great 70's band- not so much in the 80's
Was the #1 group in the 80's
Eagles are the best
#1 enough said!
28
Bad Religion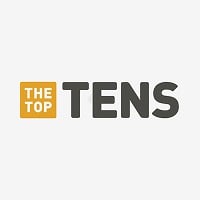 Bad Religion is an American punk rock band that formed in Los Angeles, California in 1979. The band makes extensive use of soaring three-part vocal harmonies, guitar solos and lyrics that often contain religious and political commentary.
29
Kiss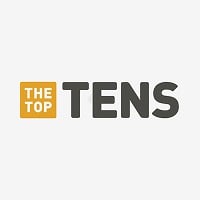 Kiss is an American hard rock band formed in New York City in January 1973 by Paul Stanley, Gene Simmons and the band's original manager, Lew Linet.
I think KISS is one of the best bands in the world and should be number 1! Kiss is amazing and they've worked really hard and I still popular and still going even thought they're in their 70's! That's true passion for music and for their fans.
Kiss is better than most of the bands ranked ahead of them. Multiple hits, shows, movies etc.
The only band in history that had an "Army". People paid money to join the Kiss Army. They had their own cartoon on national television! Should be number one!
Kiss was a solid group in the 80's. They should be rank ahead of at least 3 bands above them on this list.
30
Joy Division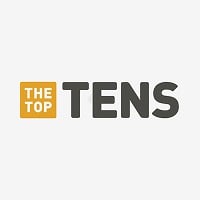 Joy Division were an English rock band formed in 1976 in Salford, Greater Manchester. Originally named Warsaw, the band consisted of singer Ian Curtis, guitarist and keyboardist Bernard Sumner, bassist Peter Hook, and drummer Stephen Morris.
Powerful genre-defining garage punk. Ian Curtis.. tragic genius.. As tragically great as Kurt Cobain..
Doesn't get any better than this!
Love them!
31
The Smiths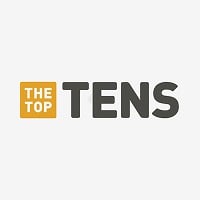 The Smiths were an English rock band formed in Manchester in 1982. The band consisted of vocalist Morrissey, guitarist Johnny Marr, bassist Andy Rourke and drummer Mike Joyce.
The Smiths, The Cure and U2 should be top 3. Morrissey and Marr best combo ever. So many GREAT songs in a short time. Nothing compares to The Smiths.
Morrissey & Marr... TOGETHER, I rest my case... But they are not rockers
Such a huge inspiration to many other bands after them
I am listening to them right now
32
XTC
These guys are up there with the Beatles
33
REO Speedwagon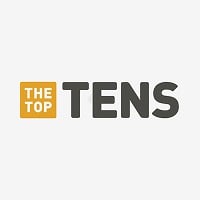 REO Speedwagon is an American rock band from Champaign, Illinois. Formed in 1967, the band cultivated a following during the 1970s and achieved significant commercial success throughout the 1980s.
First off, they should be much higher on the list. Secondly, anybody who has heard the three albums Gary was on post Hi Infidelity would know he was getting pretty soft himself. Even on that album, Take it on the Run and In Your Letter, which are both great songs, are not exactly Kashmir.
Fantastic band, Hi Infidelity is one of the best albums in the early eighties.
Should be so much farther up this list, come on
Great band from the Midwest. Richrath was under rated as a guitarist / writer.
34 Racer X
35
Twisted Sister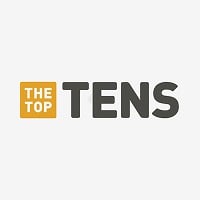 Twisted Sister is an American heavy metal band originally from Ho-Ho-Kus, New Jersey, and later based in Long Island, New York.
Took a page out of KISS beauty book on showmanship, One great song
Awesome band the bestie my opinion
36
Rainbow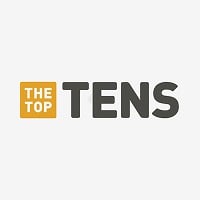 Rainbow are a British rock band led by guitarist Ritchie Blackmore from 1975 to 1984 and 1993 to 1997. They were originally established with Ronnie James Dio as the lead singer and lyricist. Rainbow were ranked No. 90 on VH1's 100 Greatest Artists of Hard Rock. The band has sold over 28 million albums ...read more.
37
Depeche Mode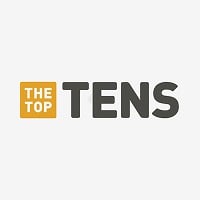 Depeche Mode are an English electronic and synth-pop band formed in 1980 in Basildon, Essex. The group's original line-up consisted of Dave Gahan, Martin Gore, Andy Fletcher, and Vince Clarke.
Depeche Mode on a ROCK list? Don't get me wrong, I like Depeche Mode, but they're completely wrong here. Even the little text blurp calls them an "electronic and synth-pop band".
It is nuts that some cuckoo clocks say Depeche are not a rock band...that is insane...that they are 37 is what is wrong.
Not rock - Disturbedpotato
38
Boston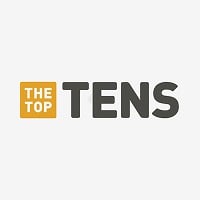 Boston is an American rock band from Boston, Massachusetts, that achieved their most notable successes during the 1970s and 1980s.
Should be WAY higher up the list. Immense showmanship and guitar playing.
How are these guys so far down the list? They were great! There is no way these guys shouldn't be in the top 10!
Best band of all time
Best Band Ever! They resurrected rock from the clutches of Disco!
39
Lynyrd Skynyrd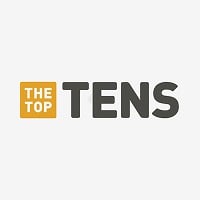 Lynyrd Skynyrd is an American rock band best known for popularizing the Southern rock genre during the 1970s They are known for songs like "Free Bird", "Sweet Home Alabama" and "Tuesdays Gone" .
NUMBER ONE. definitely. WITHOUT A DOUBT (other than bon jovi)
40
Nirvana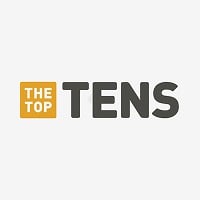 Nirvana was an American grunge band that was formed in Aberdeen, Washington in 1987. Nirvana disbanded after Kurt Cobain committed suicide in 1994. The drummer of the band, David Grohl, went on to start the Foo-Fighters, an alternative rock band. ...read more.
Mediocre talent...inept lyrics
over rated group that has NO place on this list
Kurt Cobain did the world a favour when he blew his brains out
Early 90's. the death of hard rock music. AKA grunge music and a lot of the bands such as Poison, Motley Crue and Twisted Sisters have said so themselves.
Hair bands were on their way out anyway due to over partying and mismanagement of money. Nirvana just had to give them a little nudge.
They are my favorite band! I really like their song "Come as you are" and this is coming from a kid!
41
INXS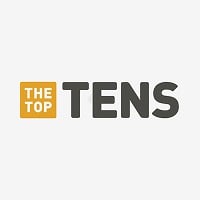 INXS were an Australian rock and pop band, formed as The Farriss Brothers in 1977 in Sydney, New South Wales.
Michael Hutchence was Australia's punk rock, rock and roll bad boy
My favourite band love playing their riffs on guitar. They should be on top Michael Hutchence is the greatest singer ever.
Have not been the same since death of lead singer a nice run for a few years
If you have never listen to their album before go now for the KICK!
42 Anthem
43
The Chameleons
Most underrated band of all time
Definitely majorly underrated! Give them a listen and see if you don't agree!
44
Styx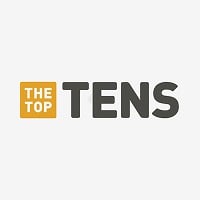 Styx is an American rock band from Chicago that formed in 1972 and became famous for its albums released in the late 1970s and early 1980s.
Styx had so many good songs and it is honestly ridiculous that they're so far down the list
Should be much higher on the list. Way too many great songs to be this far down!
Among the best!
seriously?
45
Dokken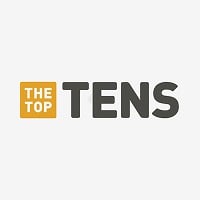 Dokken are an American metal band formed in 1979. They split up in 1989 and reformed four years later.
Highly under rated band. For the 80's. Dokken should be a top ten
They should be in the top ten with all of their hits!
46
Toto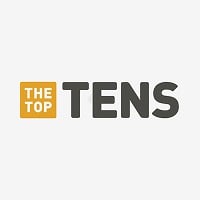 Toto is an American rock band formed in 1977 in Van Nuys in Los Angeles. The band's current lineup consists of Joseph Williams, David Paich, Steve Porcaro, Steve Lukather, plus touring members Leland Sklar and Shannon Forrest.
Their album 'Through the Looking Glass' has superb versions of band members favourite records by other bands, including Bob Marley, Steely Dan, Cream, Elvis Costello, Bob Marley, Elton John, Bob Dylan, Stevie Wonder and George Harrison.
Do they actually count as an 80s rock band? I know, they were most successful in the 80s, but they were formed in the 70s. My favorite band of all time, it still just doesn't seem right to have them on this list.
Not the most appreciated band by the average listener, but one of the most talented groups there was. Great harmonies.
Best band ever! Sure they their hit but the their back catalogue is even better, each album is great, and they are amazing live. Definitely the best band ever!
47
The Cars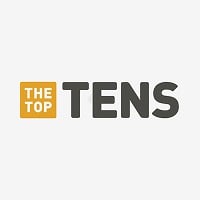 The Cars are an American rock band that emerged from the new wave scene in the late 1970s. The band originated in Boston, Massachusetts in 1976, with singer, rhythm guitarist and songwriter Ric Ocasek, singer and bassist Benjamin Orr, lead guitarist Elliot Easton, keyboardist Greg Hawkes and drummer ...read more.
These guys were great new wave artists; great use of synths without being excessive, extremely catchy, and an overall tight sound.
The Cars are easily the best band from the New Wave movement, which was massive in the eighties. How are they not in the top ten?
Amazing band: "Just What I Needed," "Let's Go" and "Good Times Roll" are great singles, and their two debut albums are AWESOME.
You have got to be kidding me- these guys she be in the top 10 - they still sound fresh
48
Duran Duran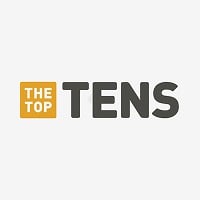 Duran Duran are an English new wave/synthpop band formed in Birmingham in 1978. They were a successful band of the 1980s and a leading band in the MTV-driven "Second British Invasion" of the US.
They have been my favorite band since 1981!
MTV helped blow this band up in the early 80's
My moms favourite band. - Userguy44
NO ONE BAND COULD TOUCH THESE GUYS IN THE 80S!.. THEY RULED!. Only other band I could think of was just as big was [ VAN HALEN[!. AT THAT TIME ANYWAY. DURAN SOLD OVER 110 MILLION ALBUMS WORLD WIDE!. Speaking for myself, THE REFLEX Is still my favorite on stage video of all time!. LOVE THE SONG!. THESE GUYS ARE AT 48?. SHOULD BE TOP 5 FOR SURE!. Plus they are still making new music every few years!. [ DURAN DURAN REMAINS! ]
49 The Sound
50
Skid Row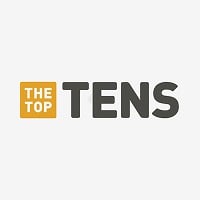 Skid Row is an American heavy metal band, formed in 1986 in Toms River, New Jersey. They were very successful in the late 1980s and early 1990s, with their first two albums certified multi-platinum.
Amazing band! So glad they're in the top ten! They have great music and the songs make you wanna sing...my favorite of theirs is "I REMEMBER YOU"great song...
I still love their music to this day! Their music will live on forever!
Another hair band that didn't create the fan base of a Poison and Crue
Their debut album was great but the rest were average at best.
PSearch List