10 Greatest Rock Keyboardists / Pianists
Keyboardists were chosen for their skill, creativity, influence,
impact, musical depth & expression, and lasting popularity in 'Rock' music.
The Top Ten
1
Dave Greenfield (The Stranglers)
Seriously under rated keyboard player. Heavily stylised, very much in the mould of Ray Manzarek. Seriously adept at extended solo runs up and down the keyboard. Take a listen to Down in the Sewer from the first album to get an idea of this man's talent.
A true gent & absolute demon on the keyboards. Who else can play fast paced, intricate keyboard parts whilst knocking back a pint? Dave Greenfield. That's who.
I was Gripped as soon as I heard the melody & it really was music to my ears
Best band and keyboard player on the planet by a mile!
2
Keith Emerson (ELP)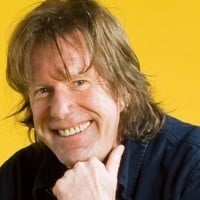 Keith Noel Emerson was an English keyboardist and composer. Emerson played in a number of bands before he found his first commercial success with the Nice.
Simply a monster at the keyboards, exists an order before and after Keith Emerson when we talk about the instrument in rock. The only one, Emerson
HOW IS FREDDIE MERCURY (great singer but not a very good pianist) ABOVE THE KING OF THE KEYBOARD HIMSELF! Seriously just listen to karn evil 9, tarkus, take a pebble, the three fates, the endless enigma & hang on to a dream and you'll see why he's easily the greatest keyboardist of all time. You ask any keyboardist and they will tell you he is easily the greatest keyboardist/pianist of all time. Plus he obviously influenced jordan rudess, if you listen closely there's snatches of tarkus in his playing.
Genuis. The number one
He's so good it almost scares me. - JoLeKosovo
3
Jon Lord (Deep Purple)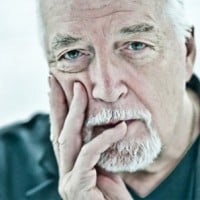 Jonathan Douglas "Jon" Lord was an English composer, pianist, and Hammond organ player known for his pioneering work in fusing rock with classical or baroque forms, especially with Deep Purple, as well as Whitesnake, Paice Ashton Lord, The Artwoods, and The Flower Pot Men.
What I loved about Jon is he was the main rock keyboard player I loved because he attacked solos like guitar players did in a blues rock pentatonic modes..my main rock keyboard god
Amazing musician. Amazing player. And a great human being
It was a rare alignment of the solar system, somehow, Deep Purple had the greatest keyboardist (Jon Lord) the greatest lead guitarist ( Ritchie Blackmore) and one of the greatest lead vocalists ( Ian Gillian) of all time...
THE GREATEST!
4
Rick Wakeman (Yes)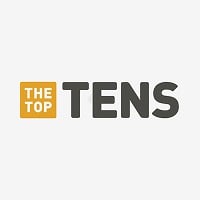 Richard Christopher "Rick" Wakeman is an English keyboardist, songwriter, television and radio presenter, and author.
Dude plays 9 keyboards during concerts. Definitely a magician.
He is just a magician with his hands. A virtuose. A great composer too, although here we vote for the better pianist. He, Jon Lord and Ray Manzarek are the best. Although I think of Lord and Manzarek as batter musicians, because their orchestration skills are better, Rick is the top notch pianist of them all. Lord is the maestro, Ray is the pioneer and the dreamer and Rick is the VIRTUOSO
It's so hard to pick a single musician on this list, but I really love Rick Wakeman for his versatility and feel. - Gg2000
In my opinion, Yes is underrated Progressive Rock Band, and while I think Keith Emerson is the all time greatest keyboard player ever, I need to show the keyboard player from my 5th favorite band ever some love. I mean have you heard the keyboard from the song Roundabout!
5
Richard Wright (Pink Floyd)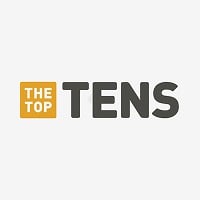 Richard William "Rick" Wright was an English musician, composer, singer and songwriter. He was the main keyboardist and a backup vocalist for the psychedelic and progressive English rock band, Pink Floyd .
Wright practically invented the combination of sound effects and music into something never since rivaled, great gig in the sky, and various keyboard and effects throughout pipers at the gates of dawn are more than enough to rate him as the single greatest innovator of all time, especially considering his work integrating surround sound at the Games of May
Roger writes great lyrics, Nick is amazing at percussion, David is one of the greatest guitar players of all time, Syd was an amazing innovator, but the true Pink Floyd sound came from this man. Rick Wright wrote amazing melodies and created awesome effects and textures that made Pink Floyd shine above other rock bands. Also he is very underrated as a singer.
Absolutely agree. Glad to see him getting the recognition he deserves. - fractaled45
How can I say.. Richard was that piece of paper that Gilmour, Waters and Mason were performing and writing their notes. HE was creating all the atmosphere behind, that background filled with hidden keyboad notes. Richard was as important as Gilmour and Waters. Plus, he was much more dedicated to the band that them, and never went to court for song rights. Anyway, I think he deserves better ranking. This is unfair.
Wright made keyboards a vehicle to show his soul, inventiveness, art and technique all at once. Without him, there's no real Pink Floyd (as THE FINAL CUT, no matter how good, proves). He always has been underrated as a keyboard player but no one else has propelled the instrument to the stratospheric heights in which he excelled. Rick was more virtuoso than he seemed but generally chose to lay the musical carpet for the others to stand over and play. And he was also the better composer of melodies in Pink Floyd, as well as a good lead singer, but his quiet, peaceful and very good nature kept him a step below the fight for leadership between Waters and Gilmour. For me, after the Barrett's era (when Rick was clearly Syd's right.hand man) and with absolute respect for his fellow bandmates, Wright has been the most important member of Pink Floyd.
6
Jordan Rudess (Dream Theater)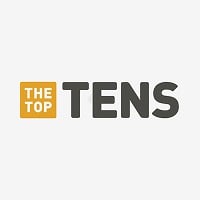 Jordan Rudess is an American keyboardist and composer best known as a member of the progressive metal/rock band Dream Theater and the progressive rock supergroup Liquid Tension Experiment.
As every Dream Theater musician, he has superpowers. Honestly.
Composes classical music, invents/creates both new electronic instruments and software packages... AND plays as well as anyone who has ever stroked the electric keys... Listen to your favorite keyboardist and THEN check out some of the videos online of Jordan playing... And weep... ;0)
Rudess is a monster. He's fast, technical, melodic and will do things with a keyboard that will put a smile on your face. He's crazy, but also a complete genius in this field. Emerson might be your hero, but Rudess will always be the God of Keyboards.
Just listen to this guy.. how can he not be in the top 5?
7
Tony Banks (Genesis)
Too many people vote with their hearts and not with their minds. Tony Banks IS the quintessential keyboardist in rock music. Volumes could be written on the man. He has an understanding of music and all its various and sundry components, and translates it in a way that makes ones tears runnel down their cheeks, cascade off their chin, and pool upon the floor. It is a true privilege to watch the Master at his work.
Genius
Kind of a snob lol but an awesome keyboardist
Banks is the #1 keyboardist in the rock era. Wakeman and Emerson are more technically proficient, and achieved many highs but much of their work is too noodly or discordant in the mix. This results in tedious exercises or whacked-out space sounds. Banks (and Genesis) blend a lot better into an overall composition piece. Nothing from ELP or Yes can approximate the beauty and majesty of Cinema Show - when the song takes flight, Banks solo lifts you up to behold a chorus of angels. It gives me goose bumps every time after 40 years. With many more examples of these eargasms - he's the only keyboardist that reaches that emotional and spiritual peak usually reserved for Gospel or spiritual music. Simply listening to Genesis makes a listener more intelligent - for this reason Banks far surpasses the others.
8
Ray Manzarek (The Doors)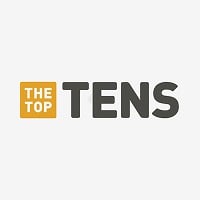 Raymond Daniel Manczarek, Jr., better known as Ray Manzarek, was an American musician, singer, producer, film director, and author.
Deserves to be in the top 3 at least
Jim Morrison got all the credit; he was amazing but ray was the driving force of the doors.
Ray Manzarek is the best keyboardist
Great man and Keyboard player
9
John Paul Jones (Led Zeppelin)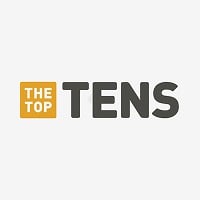 John Baldwin, better known by his stage name John Paul Jones, is an English multi-instrumentalist, songwriter, composer, arranger and record producer. He is best known as the bassist for the English rock band Led Zeppelin. ...read more.
John Paul Jones was really cool how he could preform so well, like in Misty Mountain Hop. His playing in that song really gave it something special.
In the light, your time is gonna come, no quarter and somethin' else (Eddie Cochran cover). These are just a few examples of jonsey's genius.
If anyone's heard live versions of Thank You, this guy would be in the top 5, or at least higher than Freddie Mercury. (Nothing against Freddie, but this guy was better)
Just listen to no quarter once and you know he's the best, if I didn't know better I'd say he's better on the keyboard than the bass, he's incredible
10
Elton John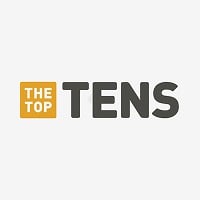 Sir Elton Hercules John CBE is an English singer, pianist, and composer. He has worked with lyricist Bernie Taupin as his songwriting partner since 1967; they have collaborated on more than 30 albums to date.
Yep, Elton is STILL STANDING AFTER ALL THIS TIME... in fact it's 50 YEARS & MORE that Elton has been recording & performing! A musical genius!
This list is comical. Freddie mercury above a twentieth ranked elton, who is unmatched on piano in rock history. Who needs rodney dangerfield for laughs when all I need to do is look up one of these ridiculous lists. !
Terrible and delusional list by an obviously unqualified group of fans--not musicians or those with any musical knowledge! Elton is the greatest rock pianist and according to van cliburn( you know,the greatest classical pianist of all time --he won the prestigious Tchaikovsky piano tourney in Moscow in 1957 before an all soviet judging panel) who stated and I quote " that elton john fellow is the finest improvisational player I've ever heard! His mastery of irregular and difficult chords and his alacrity of playing these sets while singing is nothing short of incredible! enough said!
Greatest rock keyboardist/pianist EVER.
The Newcomers
? Roger Powell
? Neal Doughty (REO Speedwagon)
The Contenders
11
Freddie Mercury (Queen)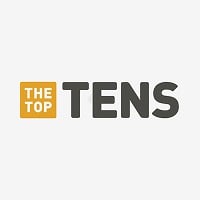 Freddie Mercury (born Farrokh Bulsara, 5th September 1946 - 24th November 1991) was a Zanzibari-born British singer of Indian descent, songwriter and record producer, known as the lead vocalist and songwriter of the British rock band Queen. He also became known for his flamboyant stage persona and four-octave ...read more.
Underrated pianist, everybody calls him the greatest singer but he was a very good pianist.
Virtuoso pianist.
The piano on "Don't stop me now" bohemian rhapsody and somebody to love, you're sleep he's number one in vocals and top with elton john for piano skill
Underrated pianist. He played by his own rules. - FredRogBriJoQueen
12
Garth Hudson (the Band)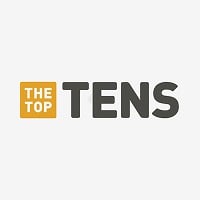 Eric Garth Hudson is a Canadian multi-instrumentalist. As the organist, keyboardist and saxophonist for Canadian-American rock group the Band, he was a principal architect of the group's unique sound.
Unrivalled for range of styles, check out "Webster Hall," "Chest Fever" (Big Pink, Genetic Method (Rock of Ages), Moon Struck One, The Weight with the Staples, The Shape I'm In (Stagefright), Atlantic City, Free Your Mind, Move to Japan (with the Trews), Like a Rolling Stone (live with Dylan in 1965), Ballad of a Thin Man (from Before the Flood), too many tracks with him accompanying brilliant singers of all kinds to count, orchestration, solo, inventiveness, understatement, beauty and idiosyncracy
Just listen to chest fever. A more epic organ solo has not been done!
13
Patrick Moraz (Refugee, Yes)
A unique style, completely different from Wakeman's, a cleaner player on another note. I love Rick but guys like Moraz or Emerson are much technically profficient. Rick will always throw in a bad note during his keyboard licks. Emerson is near perfection. Same for Moraz. But my truest idol is Tony Banks.
Exceptional contribution in Yes album Relayer and great talent live in the Relayer tour. Made us nearly forget about Rick!
On Relayer he plays phantastic.
14
David Bryan (Bon Jovi)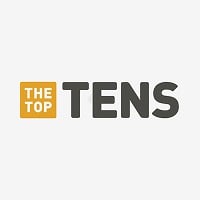 David Bryan Rashbaum, best known as just David Bryan, is the keyboard player of the popular American Rock band Bon Jovi, with which he has also co-written songs and performed backing vocals.
Highly underrated like every other member from Bon Jovi. Watch him play 'Keep the Faith' live and you will realise his talent; literally plays 5 keyboards at a time. He has also played beautiful piano on songs like 'Always' and 'Bed of Roses'. A extremely versatile keyboardist whose musicianship ranges from being supporting instrumentalist in songs like 'Livin' on a prayer' and 'Its my life' to being a driving force on songs like 'Bad Medicine' and 'Runaway'.
Are you kidding me. He plays 5 keyboards at a time and improvises each show! Amazing technique and playing. Plus Memphis is a piece of work. I dare anyone to play that piece as well as him as well some other piano versions of the full rock band songs!
Yep I am big bon jovi fan and David has skills you would never believe he is truly amazing.
What an amazing man. So talented. There really is no competition. Hand him the prize now.
15
Jonathan Cain (The Babys, Journey)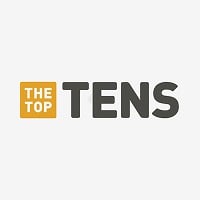 Jonathan Cain is an American musician, singer and songwriter best known for his work with The Babys, Journey and Bad English.
John Cain is absolutely amazing and underrated
This guy was Journey's big gun.
You and your wife, Tane were second to none in what you did. Yay, JC! His playing defined arena keyboard rock
He's top in my book. Most famous opening of most downloaded song
16
Eddie Jobson (UK)
He was an artistic genius with his band Zinc and The Green Album, but he earned his spurs playing for frank Zappa
17
Leon Russell
Really? #17? I'm pretty sure if you surveyed the 16 above him, most would put Leon a lot higher. Just ask Elton!
Should be #1. No question at all.
Very disappointed. There will never be another Leon.
You can't be serious!
18
Eddie Van Halen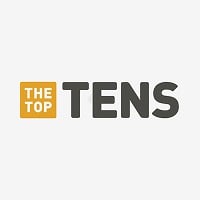 Edward Lodewijk "Eddie" Van Halen is a Dutch-American musician, songwriter and producer. He is best known as the lead guitarist, occasional keyboardist and co-founder of the hard rock band Van Halen.
Revolutionary guitarist, pretty good at piano/keyboards and he can also sing pretty good. This dude is amazing
Jump, I'll Wait, Dreams, Love Walks In, Why Can't This Be Love, When It's Love, and Right Now all speak for themselves
He makes great melodies on the keyboard and plays guitar too. One of the best, I think.
19
Nicky Hopkins (Rolling Stones)
My favorite
All the others are just pretenders.
He played on more really great rocks songs than any other musician, keyboard or otherwise... The greatest keyboardist if just for symphony for the devil and Edward the mad shirt grinder. God bless. (Really...Keith Emerson...how pathetic).
Who else played with the Rolling Stones, the Beatles, the Kinks, and the Who? Also time in Quicksilver Messenger Service and Jerry Garcia Band - Jerry said Nicky was the keyboard player he ever played with.
20
Jens Johansson (Yngwie, Stratovarius, Dio)
Listen to his solo stuff to get a true taste of this legends talent. Enigma suite is a cool place to start. Blends all sorts of styles like jazz and neoclassical elements. Also played temporarily with sonata arctica and spastik inc. absolute legend in the European melodic metal scene.
This guy is a master and very fast. - Metal_Treasure
21
Geddy Lee (Rush)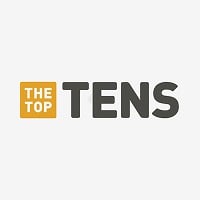 Geddy Lee Weinrib, known professionally as Geddy Lee, is a Canadian musician, singer and songwriter best known as the lead vocalist, bassist, and keyboardist for the Canadian rock group Rush.
How can the Keyboard, Bass, Vocalist not be in the top 10. Sad.
Geddy Lee is one of the most disciplined and hardworking rock and rollers of all times.
Should be top ten
Tom Sawyer. enough said.
22
Billy Joel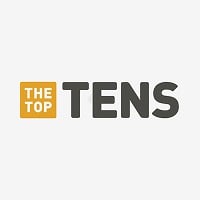 William Martin Joel is an American singer-songwriter, composer and pianist. Commonly nicknamed the "Piano Man", he has been making music since the 1960s, releasing popular albums throughout the '70s, '80s and '90s.
What a strange survey... between Mister Joel and Sir Elton they have written, composed, and performed more top 20 hits then the rest of the top 30 combined
How is Billy Joel only at 29? I've only heard of 3 of the people in the top 10, where only one of them is actually a solo artist. Billy Joel has produced more classics than most of the people in the top 10.
Are you kidding me? Should be in top ten. Axl Rose is a better keyboardist than Billy Joel? Who made this list? Probably a bunch of stoner kids, who never touched an instrument.
I voted for Emerson, but it needs to be said that this guy is a monstrous keyboard. Everybody's aware of his stunning song writing talents, but one listen to his playing on songs like "Prelude/The Angry Young Man", "Root Beer Rag", "The Entertainer", "Travelin' Prayer", "Scenes from an Italian Restaurant", "Stilleto", "Great Suburban Showdown", "Los Angelenos", "James", "New York State of Mind" and... man, the list is endless!
23 Dr. John
24
Benmont Tench (Tom Petty and The Heartbreakers)
Benmont's musical genius is manifest in the countless tracks by what is for certain the most epic collection of musicians that should still be holding down 1-33 on the Billboard!
Sad that Benmont is underrated as The Heartbreakers key man. Heck, he played for Rufus Wainwright
25
Bruce Hornsby
Fantastic composer and singer. Ability to melt the coldest person
26
Nick Oosterhuis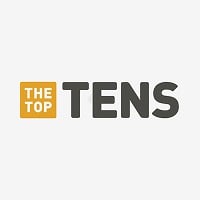 This cat is absolutely underrated, played on so many records, toured half the world, and is a excellent guitarist and singer as well.
A killer rock keyboardist, although virtuous in many styles
Love his music!
I love his music he is so intelligent!
27
Steve Winwood (Traffic)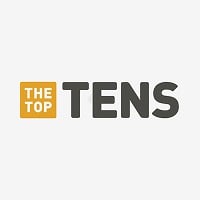 Stephen Lawrence Winwood is an English rock musician whose genres include progressive rock, blue-eyed soul, rhythm and blues, blues rock, pop rock, and jazz.
This list is a joke...Steve Winwood's work easily makes him Top Ten if not higher...
That Steve Winwood would be this low on a keyboard list is baffling. He invented rock and roll organ with Spencer Davis and he plays untouchable organ work to this day. If you listen to his work on "Blind Man" from the "Last Exit", Traffic album, you gotta think, Winwood was doing Prog keyboards before that genre was truly identified. His piano work is untouchable and he also plays synthesizers. Don't hate him because he is awesome. Just listen.
Steve Winwood owns the Hammond Organ and the piano, you will have a hard time finding someone greater with those instruments. Furthermore, his composition skills are amazing. He has never written a bad melody. He is number one in my book, though Keith Emerson has to be up there as well. Winwood is Top Three minimum.
Should have been rated much higher one of the most talented musician ever Traffic one of the best bands as well as Blind Faith, Spencer Davis...
28
Gregg Allman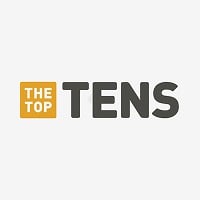 Absolute legend, his solo in "Jessica" really made me realize how good he was on the keyboards
29
Billy Preston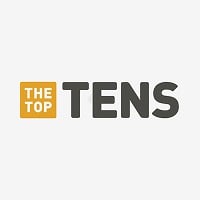 William Everett Preston was an American musician whose work included R&B, rock, soul, funk, and gospel.
Should be higher than 35.
RIP, Billy; you deserved to be a Fifth Beatle and I loved you 70s solo work
30
Thijs Van Leer (Focus)
Mad eccentric genius.
31
Dennis DeYoung (Styx)
Amazing voice and great at keyboards. - MaxPap
Truly one of the most underrated and overlooked keyboardists and singer/songwriters in rock music. Organ solo in "I'm OK", keyboard solo in "Angry Young Man", etc. His keyboard compositions helped define the sound of Styx.
Top 10 for sure
#1 in my book!
32
Greg Hawkes
Crazy-talented keyboardist for the Cars!
33 Al Kooper (Blood Sweat & Tears)
34
David Paich (Toto)
Great composer! Technically not as good as Jordan Rudess, but his songwriting talent is huge! Listen to the Toto song "Jake To The Bone"... Good stuff!
David Paich was a prolific session musician and he wrote and composed many great songs as a member of TOTO group and also for other artist like Boz Scaggs, Michael Jackson, Cher, Chicago etc... - zee_ma
Those keyboard solos in "Africa" and "Rosanna" never fail to make me smile! Beautifully Jazz inflected and melodic.
Toto hold the line
35
Tuomas Holopainen (Nightwish)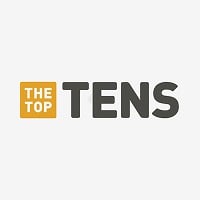 Tuomas Lauri Johannes Holopainen (born 25 December 1976) is a Finnish songwriter, multi-instrumentalist musician (but mainly keyboardist) and record producer, best known as the founder, leader, keyboardist and songwriter of symphonic metal band Nightwish. He also studied jazz and classical styles.
Great musician and songwriter
He should be at least in the top twenty.
36 Mic Michaeli (Europe)
37
Mike Pinder (Moody Blues)
His mellotron work was ground breaking and set the prog rock benchmark for others to follow... subtle, ethereal textures...
Best. keyboardist. ever. Nights in White Satin would never have been a thing if it weren't for his mellotron.
38
Don Airey (Deep Purple)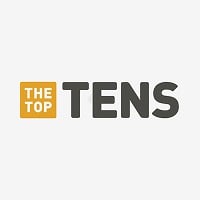 Donald Smith "Don" Airey has been the keyboardist in the rock band Deep Purple since 2002, after the retirement of Jon Lord.
His better than Elton John and many others
39
Peter Bardens (Camel)
So underrated. Prog rock keyboardists all the way. - RalphSaad
what - iyikuzen
40 Doug Johnson (Loverboy)
41
Dick Sims
Dick Sims is certainly THE BEST! His playing is styled impeccably and he was a natural from birth. I don't see Dick as number 20 on here! He is the ONLY NUMBER ONE... THE BEST OF THE BEST! Dick could play anything beautifully. I could hang on every chord and float in the clouds listening... Yes it's DICKEY SIMS!
There is no other like Him Dick was the, that's probably why Eric clapton choose Dick to play with Him for ten years!
Dick Sims was the best! Eric Clapton was lucky to have Dick as long as he did... RIP Dick, your well missed on this planet!
The best ever. And that custom Hammond with no black keys! Wow!
42 Woolly Wolstenholme (Barclay James Harvest)
43
Dizzy Reed
From Estranged to November Rain, Dizzy has always laid out and performed the pieces perfectly. Also he's the only member other than Axl to last past the Spaghetti Incident days
Dizzy Reed from Guns n' Roses great keyboard player. November Rain, Estranged, Don't Cry, Knockin on Heavens Door...
44
Richard Tandy (Electric Light Orchestra)
It's not always about complicated keyboard lines, it's about you to sit within the song and compliment it. Tandy does just that. Completely underrated
45
Ian McLagan (Faces)
With the Small Faces, the Faces, the Rolling Stones, he was always great or super
46
Steve Porcaro (Toto)
Most prolific and worked on so many records that proof that he was very demanding.
Toto sure wasn't the same when Steve left--he was a hyperpowered master on the keys alongside Dave Paich
47
Brian Eno (Roxy Music, David Bowie, Talking Heads)
One of the most innovative and influential musicians in Rock since the 70s. He invented a way to use the synthesizer in rock music, and has been involved in creating the sound of so may experimenting bands through the 70s and 80s and so on.
Including Roxy Music (start of his career as keyboardist, he left), The Velvet Underground, Talking Heads, David Bowie (making the sound for the Berlin-trilogy and others) and many more. He also made lots of great experimental soloalbums.
48
Janne Johannes Puurtinen (HIM)
Never saw anybody playing so cool but still letting so many emotions tae part.
There's just one word about janne jonannes puurtinen- EPIC.
49
Matt Bellamy (Muse)
That man is a genius. let the breathtaking vocals, the songwriting skills etc aside. he is a true artist. he composes music and the piano is just extraordinary. the way he manages to combine the soft sound of the instrument with the unique and intense songs of the band is so brilliant. just listen to all his live performances (like sunburn live at glastonbury) or his symphonies (like exogenesis symphony) and you'll feel me!
Extraordinary pianist and it shows in many of their songs (if you don't know what I'm talking about listen to Piano thing or Butterflies and Hurricanes. ) He was also aiming to be a concert pianist before muse formed.
This man's fingers dance across the keys and produce magical sounds. Listen to Butterflies and Hurricanes to know what I'm talking about
Fantastic pianist and guitarist. His skill set is extraordinary and he deserves to me much higher on the list.
50
Chuck Leavell
The best!
PSearch List