Hardest Enemies In The Elder Scrolls V: Skyrim
gelatinbeastworm
The Contenders: Page 2
21
Dwarven Centurion
Hard if level 20 or lower without good tools and a follower.
I say Alduin would be on top of the list
22 Wispmother
23 Arch-Warlock
24
The Children
Annoying you just wanna use unrelenting force to send them flying from the back patio in dragonsreach I've jumped off cliffs do to the bastards
I wish you could kill the children in Skyrim. I just wanna kill Braith. She's so annoying - SirSkeletorThe3rd
Damnit Bethesda. If the children of Sky rim weren't so annoying, I wouldn't be mad that they can't be killed.
25
Lord Harkon
He just pissed me off because he kept healing and running and turning invisible like a coward. - LordDovahkiin
A lot of defense and he sucks your life but with a little stratagie u can make this fight really easy
He's literally weaker than arch curate verthyr from earlier in the quest. but he heals like three times just like miraak so he's a pain to fight especially if you sold auriels bow like me
26
The Ash Spawn
Easy use ice form or frost breath
In packs are very deadly.
In packs deadly.that's a joke. Their hard by them self.
27
Jeff the Killer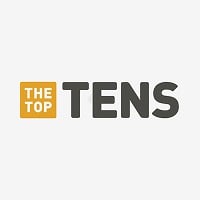 Jeff the killer is a creepypasta usually accompanied by a picture of a white face looking in to the camera smiling in an unsettling manner . The creepypasta is also usually accompanied by the term "Go to sleep" .
V 2 Comments
29
Ancano
Hate him. I always knew there was something off about him... - LordDovahkiin
30
Red Eagle
At low levels he will kick your but!
I fought him at damn near the beginning of the game. When I defeated him, I got a Honed Ancient Nord Greatsword that I improved by adding flames on it. It was my main weapon for a long time. - LordDovahkiin
Just circle around the coffin and spam him with firebolts
31 Vampire
32
Haknir Death-Brand
Not hard. Just annoying. - LordDovahkiin
33
Frost Trolls
The very first time I played Skyrim, the Seven Thousand Steps Frost Troll was pretty much impossible.
Use fire rune or fire blot they will be dead just stay a fair distance from them they have strong attacks
I was hiding on the top of the hill :3 The Troll is DUMB AS HELL
Not that tough. - LordDovahkiin
V 2 Comments
34
Frost Dragon
I beat him with a follower but, He is hard to beat at like level 20
Killed one easily as a Vampire Lord.
36
Slaughterfish
I've done it before all you need to do is use aura whisper
Really easy to kill and all, but in groups they are a pain in groups and have you tried to hit the buggers? I killed a slaughterfish underwater...said no one ever
V 1 Comment
39
Bandit
Bandits are easy. - LordDovahkiin
These guys are simply OP. Bethesda forgot to balance out the levels for bandits and made me fight 2 bandits at once! Ebony warrior I killed 3 hits, Bandit should only take 7 max but I keep missing. Bandits are too L33T for you.
Easy.
40
Werebears
Hate these guys. - LordDovahkiin
PSearch List
Recommended Lists