Hardest Video Game Bosses
LucasMota
The Contenders: Page 2
21 Aki - Mushihimesama
23
Whitney - Pokemon Gold, Silver & Crystal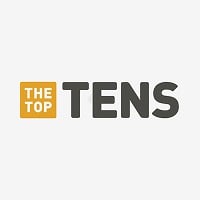 The hardest Gym Leader... Ever... Especially annoying if your strongest Pokemon is a Male an your other Pokemon are weak...
Her fat Miltank keeps rolling over my Quilava
Any moron who thinks this fight was easy obviously has never heard of the original Gold and Silver.
She is too impossible to win. - mewtwo1
V 16 Comments
24
Ghaleon - Lunar: Silver Star Story
Yep, Ghaleon is very hard, and also very annoying. He attacks twice when it's his turn, and he keeps saying "Time to die" over and over it gets so annoying. His attacks all are bad, but it is possible to negate the instant death spell! When he is holding some purple ball in his hands, he is about to use it, so have Alex use the White Dragon Protect spell (if you have the MP) and your party members won't die from it. And yeah, after the battle, play the ocarina, definitely. - NuMetalManiak
Has a crapton of HP, will constantly find ways to stall you, uses an attack that INSTANTLY KILLS one of your party members, and at the end, pulls an I Wanna Be The Guy. If you didn't have the ocarina and save, you would HAVE TO FACE GHALEON ALL OVER AGAIN. - MasterH
25
Zeus - God of War II
He is damn hard on normal mode, can't imagine what he is like on hard
Okay who says this boss was hard complete idiots with no sense of hard because I beat him on first try with titan difficulty also vergil from dm3 easy
26
Bonetail - Paper Mario The Thousand Year Door
This is a bit like marx soul. But it depends on your level. Marx soul depends on your ability and skill with it.
If you die in this fight, you have to restart the pit of trials all over again
Bonetail is so damn easy. Getting to him, however, may be a bit of a challenge.
27
Omega Flowey - UnderTale
Whoever made this list has probably made a list out of the bosses in these select games, because what about raid,s or bosses from classic NES games, all of these fights are difficult but, should actually be up in the hundreds.
This battle is so easy
He's easy I only died to him once. - Adambalm
Why did Arisel dremmuur not come first
V 1 Comment
29 Hibachi - DoDonPachi SaiDaiOuJou
30
Lingering Will - Kingdom Hearts II Final Mix
Only boss I've never even come close to beating.
V 1 Comment
31
Dark Bowser & Fawful - Mario and Luigi Bowser's Inside Story
Why is this here? This boss was easy.
Dark Bowser wasn't a problem, but it was fawful who was making me ragequit, with these ton of attacks, and he escapes Bowser in each 10-15 turns!
V 2 Comments
32
Dark Samus - Metroid Prime 3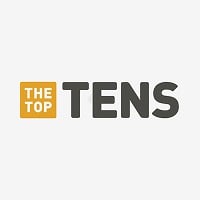 33 Spiritual Larsa - Mushihimesama Futari
34
Wiggler - Mario Kart DS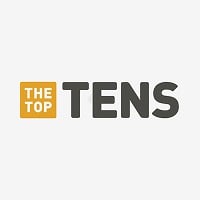 Wiggler is mad easy I beat him my first try!
This is best boss
35 The Witch King - The Lord of the Rings: The Third Age
36
The Valkyrie Queen - The Aether (Minecraft Mod)
It took me what seemed like over 1, 000, 000 tries. It's very hard and for those of you out there who are looking for a real challenge, I recommend that you get minecraft and download the Aether I mod to fight her.
V 1 Comment
37
Bouldergeist - Super Mario Galaxy
You mean the Daredevil come for this then he is impossible just get this game and try to beat him on Daredevil comet mode
Just try beating him on Daredevil mode... Then you WILL vote for this. I am sure of it...
This guy isn't very hard unless it's a daredevil comet.
My Aunt Failed On This Battle. Just Once...?
38
Wizpig - Diddy's Kong Racing
If you mess up once you might as well start over
39
Wario - Warioware Touched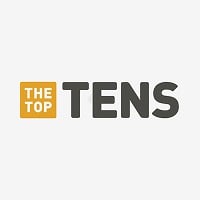 Wario is a character in Nintendo's Mario series who was originally designed as an antagonist to Mario. His motives are driven by greed and he will take the side of whoever will give him the most pay. Although he may seem like just a mean man with no heart, he does have a very tragic past.
40
Steel Mechorllia - Mother 3
This guy can hit like a truck, but he isn't too hard. - MKBeast
PSearch List
Recommended Lists
Related Lists
Hardest Video Game Levels
Best Video Game Bosses of All Time

Top 10 Most Infamous Video Game Bosses

Top 10 Most Iconic Video Game Bosses
List Stats
1,000 votes
548 listings
7 years, 90 days old

Top Remixes (39)

1. Sans - UnderTale
2. Mike Tyson - Punch Out!
3. Tabuu - Super Smash Bros. Brawl
TemmieHoi
1. Inbachi - DoDonPachi SaiDaiOuJou
2. Aki - Mushihimesama
3. Queen Larsa - Mushihimesama Futari
SamHalls2015
1. General Tor - Iji
2. The Guy - I Wanna Be the Guy
3. Shadow Devil - MegaMan X5
ale4leo
View All 39
Posts
Error Reporting
See a factual error in these listings? Report it
here
.