Hardest Video Game Bosses
LucasMota
The Contenders: Page 3
41
Phantamanta - Super Mario Sunshine
I didn't think it was that difficult. Just stay on the shore and keep spraying.
42 Deadwood - Drawn to Life
43
Wario - Warioware Touched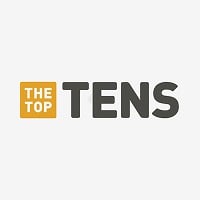 Wario is a character in Nintendo's Mario series who was originally designed as an antagonist to Mario. His motives are driven by greed and he will take the side of whoever will give him the most pay. Although he may seem like just a mean man with no heart, he does have a very tragic past.
44
Super Dimentio - Super Paper Mario
Why Super Dimentio? He's an easy boss.
! I love the boss and the music! It took a while, but you know what was harder? Count Bleck and Shadoo!
45
Goro - Mortal Kombat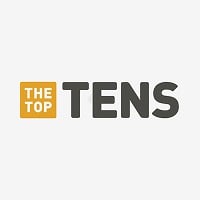 Goro is a fictional character from the Mortal Kombat fighting game series. He first appears in the original Mortal Kombat as an unplayable boss character, challenging the player before the final fight with Shang Tsung.
Goro is just brutal he does a ridicules amount of damage it took me several times just to beat him, he was the first in a long line of brutally difficult boss battles in fighting games. - egnomac
A total pain in the ass never been able to beat him.
He's actually pretty easy for me. I just had to work out my strategy.
After 2 weeks I couldn't beat him. So instead I always dodge or jump then attack.
46 Ultimate Alma - Ninja Gaiden Sigma
47 Zatsuza - DoDonPachi DaiFukkatsu
48 Lou - Guitar Hero 3
49
Jasper Batt Jr. - No More Heroes 2
This guy is mind numbingly cheap. Just look up a Worst Bosses list on YouTube, look for one by someone named The Autarch, and the horror and rage will become evident.
This irritating little prick is just plain unfair.
Jaspers window will destroy you
50
Dark Link - Zelda II: The Adventure of Link
This makes me want to rip my T.V. to shreds in a paper shredder and throwing it in a volcano then throwing the volcano into the sun and throwing the sun into a black hole.
51 Athetos - Axiom Verge
52 C'Thun - World of Warcraft
53
Steel Mechorllia - Mother 3
This guy can hit like a truck, but he isn't too hard. - MKBeast
54
Horseback Ganondorf Fight - The Legend of Zelda: Twilight Princess
Ganondorf and his horse will run into you over and over and over again plus it's hard to hit ganondorf and his horse because of how weird the controls are
I actually thought his final phase was the hardest, this one being the easiest.
55 Moloch - Kingdom Rush
56
Yunalesca - Final Fantasy X
SHE HAS 3 FORMS HARDER THAN SEYMOUR FLUX!
57
Galacta Knight - Kirby Super Star Ultra
Marx Soul has nothing on this guy. It is literally impossible for me to beat it without stone... And EVEN THEN it's EXTREMELY HARD! It's really hard because of how FAST he is. Because Meta Knight wasn't hard enough...
58 Red Falcon's Brain - Contra 3
59 Nightmare - Kirby's Adventure
60
Henry - No More Heroes
If you want No More Heroes, be careful of his Instant Kill attack.
PSearch List
Recommended Lists
Related Lists
Hardest Video Game Levels
Best Video Game Bosses of All Time

Top 10 Most Infamous Video Game Bosses

Top 10 Most Iconic Video Game Bosses
List StatsUpdated 26 Sep 2017
1,000 votes
544 listings
7 years, 31 days old

Top Remixes (40)

1. Sans - UnderTale
2. Mike Tyson - Punch Out!
3. Tabuu - Super Smash Bros. Brawl
TemmieHoi
1. Inbachi - DoDonPachi SaiDaiOuJou
2. Aki - Mushihimesama
3. Queen Larsa - Mushihimesama Futari
SamHalls2015
1. General Tor - Iji
2. The Guy - I Wanna Be the Guy
3. Shadow Devil - MegaMan X5
ale4leo
View All 40
Posts
Error Reporting
See a factual error in these listings? Report it
here
.