Hardest Video Game Bosses
LucasMota
The Contenders: Page 4
61 Galamoth - Castlevania Symphony of the Night
62
The Elite Four - Pokemon Emerald
The Elite Four was so annoying with my Blaziken, because Blaziken turns into a Fighting type, he gets A LOT more weaknesses, making him a bad pokemon in the end. Personally, I love him though
The hardest elite four in my opinion. All the other elite fours are super easy in my opinion.
4 Powerful Pokemon trainers simultaneously without going to a Pokemon center to give your Pokemons chance to rest. Now that is hard.
V 1 Comment
63 Nightmare - Kirby's Adventure
64
The Creators - F-Zero GX
With this one, it's not so much the boss itself as it is THE TRACK. - xandermartin98
65 Shrooboid Brat - Mario and Luigi Partners in Time
66
Ultimate Alma - Ninja Gaiden
Watch mojo had this at #3 on their list
67
Goro - Mortal Kombat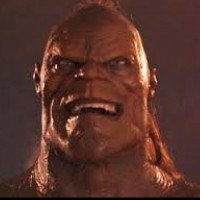 Goro is a fictional character from the Mortal Kombat fighting game series. He first appears in the original Mortal Kombat as an unplayable boss character, challenging the player before the final fight with Shang Tsung.
Goro is just brutal he does a ridicules amount of damage it took me several times just to beat him, he was the first in a long line of brutally difficult boss battles in fighting games. - egnomac
A total pain in the ass never been able to beat him.
He's actually pretty easy for me. I just had to work out my strategy.
After 2 weeks I couldn't beat him. So instead I always dodge or jump then attack.
68 Dr. Fetus - Super Meat Boy
69
Junker X - Mario and Luigi Bowser's Inside Story
I never even beat the game because of the non-optional version of this fight.
70
Oryx the Mad God 2 - Realm of the Mad God
All it takes is one screw up to leave you dead without any mercy
All I have to say is that shotgun doe.
If solo this boss all I gotta say is you better be a pro at stunning otherwise your f*****. Personally I prefer the wizard because I like the damage at a range
V 1 Comment
71 General Tor - Iji
72 Gehrman the First Hunter - Bloodborne
73 Gill - Street Fighter III
74
Psycho Mantis - Metal Gear Solid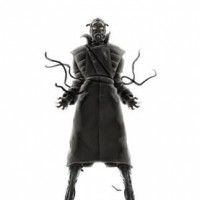 75
Boolossus - Luigi's Mansion
It starts off easy but as I got to the final boos they become almost impossible to capture. - egnomac
V 1 Comment
76
Giygas - Earthbound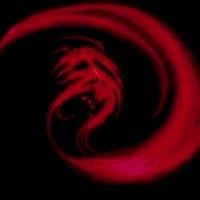 Really? Giygas is a pushover. That said, RNG can get you killed, but even then, he isn't that hard. - MKBeast
77
Bass - Megaman Battle Network
Really challenging... especially in the higher up series and also in Omega form...
V 3 Comments
78
Mickey Desmond - Mafia II
You let him get far enough away in his limo, you lose sight of him and you can't defeat this boss at all. Not that it does much in the game. All that happens is you lose a chance to get a free Thompson 1928 and $500.
The hardest part of defeating this boss is actually chasing him down and stopping his getaway limo. Once you manage to do that, it's plain sailing.
79
Megaman - I Wanna Be The Boshy
This boss is just so incredibly hard with all the mini-bosses even in ez-mode
80
Omega Rugal - The King of Fighters
Omega rugal from kof 95(the original one) is a monster take one genocide cutter from him with your full health and see your life bar going down specially if the three hits connect, then you are almost dead already
Hardest boss ever, I didn't lost to tabu or shadow queen even once!
It took me 2 weeks to beat this guy! I don't know how many times I got pwned by him!
People really need to play this game
V 2 Comments
PSearch List
Recommended Lists
Related Lists
Easiest Video Game Bosses
Hardest Video Game Levels
Best Video Game Bosses of All Time

Top 10 Most Infamous Video Game Bosses

Top 10 Most Iconic Video Game Bosses
List StatsUpdated 20 Feb 2017
1,000 votes
513 listings
6 years, 178 days old

Top Remixes (39)
1. General Tor - Iji
2. The Guy - I Wanna Be the Guy
3. Shadow Devil - MegaMan X5
ale4leo
1. Ghaleon - Lunar: Silver Star Story
2. Laraxia - Invasion
3. Mike Tyson - Punch Out!
MasterH
1. Wizpig - Diddy's Kong Racing
2. The Creators - F-Zero GX
3. Velgaurder Sigma - Megaman X
TheUltimateShow
View All 39
Posts
Error Reporting
See a factual error in these listings? Report it
here
.