Hardest Video Game Bosses
LucasMota
The Contenders: Page 7
121
Princes Shroob - Mario & Luigi: Partners in Time
This is terrible. Three consecutive fights, each with over 3000 health a piece! The first form just has annoying attacks. The second form I can stand, but it has 4000 health. The third form has poison spit, spike hands, spinning legs, a crown to destroy in order to break invincibility, and altogether 4500 health! Torture!
122
Bowser X - Mario and Luigi Bowser's Inside Story
V 1 Comment
123
Kaiser Greedy - Ristar
Why the heck does this boss keep coming back in my mind.
V 1 Comment
124
Penance - Final Fantasy X International
For god sakes this Superboss is known as the hardest superboss in Final Fantasy history, Penance has 12, 000, 000 HP and a attack that does 99, 999 Damage and takes all your MP away from all characters, Not to mention He has a pair of arms that have 500, 000 HP and different moves that can also wipe you out of existence. Make one wrong move and it's over.
125
Kaptain K. Rool - Donkey Kong Country 2
Once you throw enough kannonballs in his kannon he spams more of them but if you manage to get him more with the kannonballs he'll spam 2 kannonballs together oh and he can turn into a ghost he will turn into a ghost over and over and over again which makes it harder to see the time to throw the kannonballs to him
V 1 Comment
126
Arceus - Pokemon Diamond, Pearl and Platinum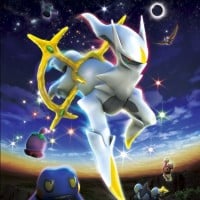 Arceus is a legendary Pokémon from the Pókemon series. He first appeared in the 18th Pokémon movie alongside other Legendary Pokémon.
How is he hard? One quick ball and some luck ends it all in seconds.
How is Arceus a boss? Arceus isn't a boss. Considering you have to cheat to face it, you might as well cheat in extra Master Balls, too.
127
Dark Gaia - Sonic Unleashed
This boss is hard only because I've got the version where you don't explore, which is the rubbish version.
If you have the Xbox 360 version, the very last section of Dark Gaia requires you to press the X button 60 times before the bar goes empty. That was so hard, I had to get my stepdad (who is not a very huge Sonic fan) to help me on that part!
It kind off feels like fighting bowser
It kind off feels like fighting bowser
V 3 Comments
128
Alphys NEO - Undertale
Remove this one, it's fan made, not official
V 2 Comments
129
Lavos - Chrono Trigger
He looks like mutated imperfect Cell from Dragon Ball series
He's something my uncle jay cannot or can defeat.
130 Rival - Last Battle - Pokemon Gold/Silver/Crystal
131
Gwyn - Dark Souls
The last boss of the dark souls game is number 210? This website's community doesn't know what a Hard boss is. - Aguythatpeopleignores
132
Ghirahim - The Legend of Zelda: Skyward Sword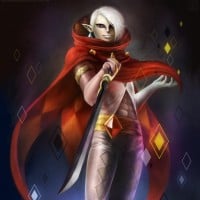 133 Axel 1st Fight - Kingdom Hearts 2 Final Mix
134 Mysterial - Pokemon Battle Revolution
135
Vergil - Devil May Cry 3
Vergil is the most powerful boss along with nemesis and pyramid head
136
CEO - Toontown
SO HARD! 7 of us died one time
137
Wily Capsule - Mega Man 7
Hardest Megaman boss I've ever faced, not a single doubt about it. - xandermartin98
Holy Jesus, all the way down here. This is a ridiculously hard boss. - Rangaman
139
Chica's Magic Rainbow - FNaF World
I can not beat this stupid, trash talking rainbow. Even when I hack I still die (wait I went thought in hard mode but I hacked so shouldn't he/she die).
140
Lord Woo Fak Fak - Banjo-Tooie
Your worst enemy here? Attack? Nope. Annoying spamming? Try again. Amount of Health? Not really. Give up? It's THE CAMERA. The camera in this boss fight does NOT STAY STILL. Touching the boss doesn't hurt you, but you spin around in circles which REALLY sends the camera into a tailspin! The boss also moves like crazy, making it hard to pop his boils with the grenade eggs! Very, very, VERY difficult fight and Mr. Patch will seem like a cakewalk after this!
What the hell kind of name is Lord Woo Fak Fak for a giant anglerfish? Couldn't they have gave him a more realistic or subtle name like Davy Jones or Lophee (a play on the anglerfish's scientific name Lophiiformes)?
PSearch List
Recommended Lists
Related Lists
Easiest Video Game Bosses
Hardest Video Game Levels
Best Video Game Bosses of All Time

Top 10 Most Infamous Video Game Bosses

Top 10 Most Iconic Video Game Bosses
List StatsUpdated 26 Feb 2017
1,000 votes
521 listings
6 years, 184 days old

Top Remixes (40)
1. Inbachi - DoDonPachi SaiDaiOuJou
2. Aki - Mushihimesama
3. Queen Larsa - Mushihimesama Futari
SamHalls2015
1. General Tor - Iji
2. The Guy - I Wanna Be the Guy
3. Shadow Devil - MegaMan X5
ale4leo
1. Ghaleon - Lunar: Silver Star Story
2. Laraxia - Invasion
3. Mike Tyson - Punch Out!
MasterH
View All 40
Posts
Error Reporting
See a factual error in these listings? Report it
here
.