Most Hated Celebrities In the Philippines
The Top Ten
1
Marian Rivera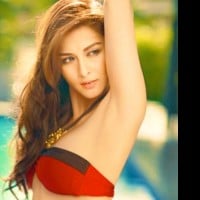 Marian Rivera Gracia-Dantes, known professionally as Marian Rivera, is a Spanish Filipino commercial model and actress, best known for her roles in Marimar, Dyesebel, Amaya, and Temptation of Wife.
She is very insincere and always pretends that she is kind. She is very selfish and is hated by a lot of people because she doesn't treat them well.
She locks other actresses in the bathroom during tapings because of her fits of jealousy thinking they might steal her boyfriend!
I'm sorry but all I see with everything she said is admitting she is indeed what she says she's tired of being labeled of. Number 2, she is not a good keeper of herself. She doesn't even know she is being what the labels are. #3, she doesn't know the concept of what the labels are or she's pretending innocent. #4, she is just rationalizing with her actions. #5 she is pretentious, acting like she cares but when there are no cameras she's a different person. If what she says that she really don't care of what others will say is true. Then, why is she being like that when the cameras are off? Quit saying in showbiz you can't be transparent because you are not.
She's annoying to the highest level. Pretty face is all that she has but no substance at all. She is fondly called tupperware or orocan. Haha. Arrogance is all over her body and mind, so pretentious and insecure. All her movies were flop and she's a certified flirt. Greedy well in fact she has proven nothing. People love to call her market because of her filthy mouth. So pathetic and no conscience at all for using charities just to improve her image. I just so hate her!
84 Comments
2
Kris Aquino
I just feel like she's so dense. Opinionated, and she knows that. This might be something you could expect from a person who's born with a silver spoon in her mouth. Plus, I really hate the fact that she always plays the victim. I really don't think there was something wrong with her husband, she's probably just accusing him and even using her children against him. But she doesn't really care because no matter what she does, she's rich, she will be saved, her family is connected to the government and the media will always make her seem controversial. That's right, she has all money could buy. Except the love of her husband!
I believe she's intelligent but she chooses to do dumb stuff. Her old content was better.
Not only does she crave attention, she purports to have class, when by her actions and words, she really has none. She did not fall for the wrong guy in each of those relationships that went wrong; her guys just fell for the wrong girl when they chose to fall for Kris Aquino. So much money, yet so barren and impoverished in character...
She is very tactless. There is a certain point of being who you are and what the society expects you to be. You can't be on the edges because that might mean you will fall. There is a healthy balance of things. You can be opinionated when people are asking you of your opinions. She is very maarte and she's yes a good actress but not a good person. Why would all of her husbands break up with her anyways?
18 Comments
3
Kathryn Bernardo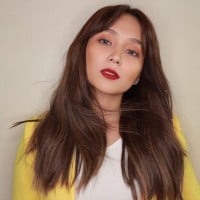 She's trying very hard to be who she's really not. From singing, to dancing, to looking fierce, and be sexy. She's no singer, I don't know why her fans says she can. She can hold a tune when the song is flat, but she goes out of tune when there's changes in the tone. Obviously, they make use of auto-tune when she's singing. And there are recorded videos of her doing live songs that you can hear her obvious errors, but her fans still insist that her album, having awards for her album, is justified. On dancing, she seems to improve after several practice. But she's no dancer. She can execute certain steps, but it sometimes looked too rigid. Like, she's not really dancing to the beat, but a memorized step. There's no fluidity in her motions. On trying to look fierce. I don't think she has that. She always makes this angle and something with her eyes, but it doesn't really work. It's the same with dancing, it sometimes look scripted. As for being sexy, that's a big NO. She obviously tries ...more
She's trying very hard to be who she's really hard. From singing, to dancing, to looking fierce, and be sexy. She's no singer, I don't know how her fans says she can. She can hold a tune when the song to be is flat, but she goes out of tune when there's changes in the tone. Obviously, they makes use of auto-tune when she's singing. And there are recorded videos of her doing live songs that you can hear her obvious errors, but her fans still wants to hear her sing. On dancing, she seems to improve after several practice. But she's no dancer. She can execute certain steps, but it sometimes looked too rigid. Like, she's not really dancing to the beat, but a memorized step. There's no fluidity in her motions. On trying to look fierce. I don't think she has that. She always makes this angle and something with her eyes, but it doesn't really work. The same with dancing, it sometimes look scripted. As for being sexy, that's a big NO. She obviously tries so hard to look sexy by always extra ...more
Her acting is just the worst. I couldn't even fathom why many people praise her acting. I can't stand the way she talks. irritating!
KATH is THE ULTIMATE COPY CAT and trying so hard in a very bad way! Worst dancer and singer in ASAP. She has the worst body in ASAP. She may have the beautiful face outside but she is empty inside. She's just lucky because her home network chose her to be their star, and when other great stars who are much much better than her starting to rise, the network can no longer do anything but fabricate everything to make her look on top of the game. Everything about her is fabricated. FAKE. Nothing more than that. What good has she brought to the showbiz industry, to the millennial, and to the Filipinos?
111 Comments
4
Maja Salvador
Maja is so dense, she knows nothing. Yes, she can dance but that's all to her. She can't act, she's not that pretty behind all that make up. I can't stand her, everything about her annoys me. She's also fake, you can tell that she really has no friends in the showbiz business.
She's always touchy and flirty to every guy in her network. She dance and wear like a stripper.
She is not really pretty compared to other young actresses
She's pretty and all but she has no self respect, she needs to act like a lady and be prim and proper
26 Comments
5
Toni Gonzaga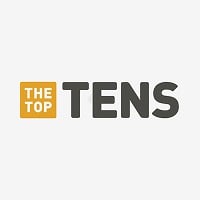 Celestine Cruz Gonzaga-Soriano, better known as Toni Gonzaga, is a Filipino singer, television host, actress and comedian.
Good thing her family is rich
After that mocking Hosting job she did on Binibining Pilipinas 2015, she just showed how she can stand on those designer heels classless and talks without any breeding. And the hell with her comment on PEP that she is open to criticisms but still countered that it doesn't penetrate her one bit, it just shows how big her head is. Face it Toni, People doesn't criticize you for your looks, but what your attitude is. Very artificial.
She's ugly and overacting. Who deserves the "ugly" title.
She's not really pretty at all,. I hate how she acts.
15 Comments
6
Melai Cantiveros
Ugly and not even funny. The only reason you laugh is because she's so ugly.
Her joke are no fun and crappy as hell
Why can't she visit a dentist. She does't look funny with those teeth anyway. She just looks more annoying and a trying hard wannabe comedian.
She's so loud! all the time. she doesn't know when to keep her thoughts to herself.
10 Comments
7
Tom Rodriguez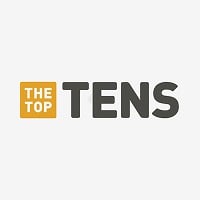 Not a very good actor. Left his girlfriend for the. Sake of his career
One of the most talented and nicest actors to ever come out of the Philippines. he shouldn't belong in a list like this
He left his girlfriend because of his career
He hasn't proven himself yet as an actor.
7 Comments
8
Cristine Reyes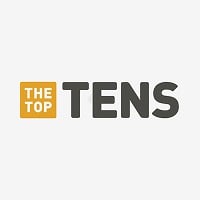 Ara Marie Cristine Reyes is a Filipina actress. She became a contestant of GMA's reality TV program, StarStruck.
My boyfriend adores her and fantasize about her so much so I keep sending him CR hottest pictures. I find it entertaining and getting him hyped. Fun lol! The truth is CR is all fake and nothing but a fantasy.
She claims to be a real person if in fact she's a hypocrite.
She's the type to be angry for no reason, it's very tiring to even look at her for 5 seconds. Plain and boring
I think she has the beauty but that's all she got. She uses it to flirt with most guys in showbiz.
9 Comments
9
Gerald Anderson
Ugly and man-hoe.can't even act
He should seek help to control his underarm odour...kakahimatay!
Exactly the reverse version of "budoy"... He tried to get Sarah Geronimo just to maintain popularity but didn't succeed.
He used people and break their hearts if he wasnt satisfy with them..
6 Comments
10
Denice Cornejo
She's not a good example for the younger generation
Low life ill mannered girl
irritating
She's a bad example to youth. social climber. so irritating
7 Comments
The Contenders
11
Dingdong Dantes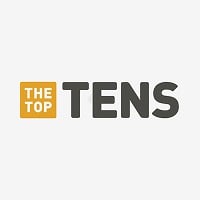 Dingdong Dantes is a Filipino actor, television presenter, commercial model and film producer. Dantes is currently working as an exclusive talent of GMA Network, and is also the Chairman of the YesPinoy Foundation and manages his own film studio named AgostoDos Pictures.
What happened to antoinette and karylle?
He Hates Taking A Bath.
He Looks A Monkey Too.
He Looks A Horse,
7 Comments
12
Derek Ramsay
Uses abs to make his way on top
13
Daniel Padilla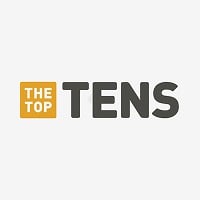 Daniel John Ford Padilla, also known as Daniel Padilla, is a Filipino actor and recording artist/bassist of the band, Parking 5. He is a talent of ABS-CBN and Star Magic and was chosen as one of the Original Pilipino Music Junior Ambassadors in promoting local music to the Filipino youth.
I love them
Bakit sya popular? - N3GAT1V3
He's really being Philippines's Justin Bieber. Talentless, Pervert, and more.
When he sings he sounds like his drunk
31 Comments
14
Ryan Bang
Ryan Bang Is One My Favorite Host.
Super Funny Too
Why Is Ryan Bang Here In the list?
Simply irritating and overacting
8 Comments
15
Jhong Hilario
One word = MANIAC
16
Claudine Barretto
Psychotic wife and hypocrite woman.
Shes one of my favorite when she was younger but what happened to her now?
Hated by most of the people, even her own family.
Still my favorite actress!
1 Comment
17
Julie Anne San Jose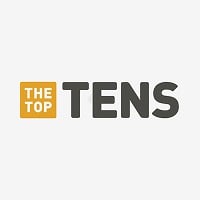 Julie Anne Peñaflorida San Jose is a Filipino singer, actress, model, composer, and television personality.
She feels like a singer and panget ng boses nya nakakairita pag kakanta siya ughh!
Julie is not so beautiful shes not perfect with jake vargas shes so tall then very music always no brain for family
Julie anne san jose is a rip-off Miley Cyrus...
She Can't Not Sing...
19 Comments
18
Pokwang
First of all it's ABS CBN not abc
She will never shine like a diamond although ABC-CBN gave her a lot of movies she never prove that she is an actress
Jokes that are over rated, felt like a diva! Annoying and offensive jokes and most aren't even funny
She Looks A Donkey Too
8 Comments
19
Heart Evangelista
So FAKE! Everything about her is FAKE! Her face is fake, her boobs is fake! Her smile is fake! Very INSECURE AND UNSTABLE MIND! BIPOLAR AND DISRESPECTFUL TO HER PARENTS! Flirty and annoying! Classless and worst dresser celebrity!
She's so fake and never respected her parents which in the Philippine society is a no no. She has so many insecurities toward a particular famous actress. She loves posting a jab against that particular actress and rally people around her to do the same.
Claimed to be classy and elegant but the truth is she's really a social climber and doesn't care about the feelings of other people
A social climbing, copycat, trying hard, senator's wife!
131 Comments
20
Gary Valenciano
Best Singer That Ever Leave...
I Like This One
21
Vice Ganda
Sometimes his jokes are not funny and insulting.
Offensive and below the belt jokes.
He's very irritating and he's jokes are annoying. His comedy comes from belittling people. You can be funny even without the expense of others!
Why is he not in the top 10 at least? I just watched a show regarding him last morning. Indeed he has a good side of him but somehow being an actor, he's not good at it. I mean they are two different things. Yes he might be good as a person but not as an actor. His persona is the type that would look at all your flaw to divert the attention to you. It's not even funny if you are actually a person who cares of how it will affect others. Yes it might be a joke to you but it might not be to the others.
30 Comments
22
Angel Locsin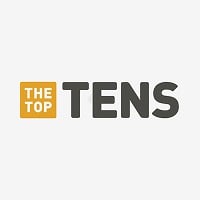 Angel Locsin is a Filipina television and film actress, commercial model, film producer and fashion designer.
Flirt! I don't like the way she speaks! Over acting and fake
Certified flirt... Lock of substance definitely no brain don't have manners very pathetic and gold digger... Bad influence...certified Fake and user! Filthy mouth unsecured and very Hypocrite... Definitely "no class" she's nothing a big certified looser
I don't like the way she talks and act!
She's a flirt. She's not that beautiful to compare to marian rivera. Its not that I'm a marian bias here I'm just stating a fact. Common. ! The way she acts. ? SHE'S OVER ACTING. SHE'S A FAKE/USER/And not a good role model. !
25 Comments
23
Maine Mendoza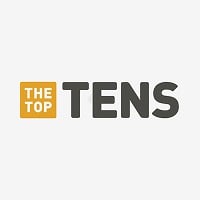 Nicomaine Dei Capili Mendoza is a Filipino actress, comedienne, television and Internet personality, writer, product endorser, and singer-songwriter.
Super annoying and tries anything para magpapansin.
She is so irritating in her commercial.
Actually she's not beautiful pag walang make up!
Overacting and everything she does is a put on
27 Comments
24
Nadine Lustre
I can feel she's a one big plastic/ copycat/ no originality. I don't like the way she acts it's so irritating. Without james she's nothing.
I really hate this girl. She can't even sing and act. Very annoying and plastic.
So annoying because she thinks, she's sexy but she's not.
She's just using James. Lol
30 Comments
25
Kim Chiu
No class at all!
So irratating and super hyperactive! Sounds like a mouse to me! I find her dancing so stiff and overall tries too hard to have 'sex appeal'. I'm trying to understand why she's so famous. Oh well each to their own...
Kim Chui is very annoying whenever she act, trying hard when it comes to dancing and her voice is so ugly!
I hope she won't last here in Philippines for being a ratty girl.
27 Comments
26
Liza Soberano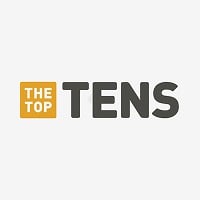 My sister took my 9-year old niece to one of the events that LizQuen performed. Forevermore was so popular then and both of them became fans. When I asked them what happened when I saw them. They said they were very disappointed at Liza. My sister said that they waited for Liza backstage after the event and they were very excited since they're only a few of them who knows where the actors would exit, and they're in the front line of the crowd. When LizQuen appeared, my niece said hi. Both actors looked at my niece but Liza opted to ignore her. She turned her head, walked straight to their vehicle and closed the door. Enrique saw my niece's sad face and immediately went to her. He greeted her cheerfully and took selfies with my sister and my niece. They were so thankful to Enrique, but still disappointed since they went there for Liza. From then on, my sister and my niece never bother to watch any of Liza's series, events or movies.
Because She's Most Ugler Then Nadine & Kathryn...
I Don't Like Her Too. She's At Acting
Inexperienced! Haba pa baba. And yeah, she looks like a monkey! Stupid fans!
14 Comments
28
Julia Barretto
Not a very good example to public. This woman is a cheater despite the fact that Gerald is in a relationship with Bea nagpapansin pa. SIMPLY MALANDI
I am not going to meet her in person because of I can tell she's a mean girl herself so I am past that
Again She's Not A Singer
She Looks A Rabbit
6 Comments
29
Alodia Gosiengfiao
Gold digger! Die! Die now!
Gold digger!
Mahindutin na mukhang pera!
Eat a dick Alodia! Bitch!
5 Comments
30
Anne Curtis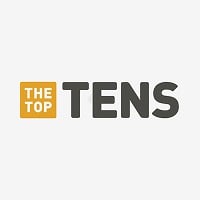 Anne Ojales Curtis-Smith, also known as Anne Curtis-Smith or simply Anne Curtis, is a Filipina-Australian actress, television host, recording artist, and VJ in the Philippines.
Anne is really amazing actress! Go to hell haters!
She's hypocrite. She pretend to like/love people in low level but the truth is she's very boastful and she look herself as if she can buy or she can do anything she wants because shes popular
She's a fake, pretending she loves the low and middle class people but the truth she is conceited and boastful.
Trying hard to sing with her ear splitting ugly voice.
15 Comments
31
Jessy Mendiola
Braggy - lyanneashi
Annoying
Pata
I am not sexy, I even have large tummy but her thighs are bigger than mine
9 Comments
32
Carla Abellana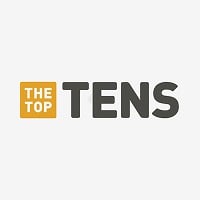 She is Trying Hard and She always comparing her self To another Actress
Bitter and insecure! Her legs are ugly! Not a good actress! Ill-mannered!
I'm the one lucky guy who sex carla in first sexual interaction. I am robin lawler
She's annoying & egoistic
10 Comments
33
Benigno Aquino III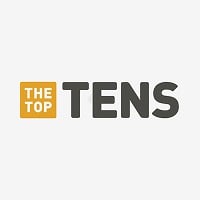 Benigno Simeon "Noynoy" Cojuangco Aquino III (born February 8, 1960) is a Filipino politician who served as the 15th President of the Philippines from 2010 until 2016.
Ugly & weird
True traitor of the Republic of the Philippines, always boast the works of his parents,but in reality it only lead to starvation of majority in the Philippines,
Totally hypocrite
PEPE JOKE even worst
2 Comments
34
Loisa Andalio
I'm confused that despite PBB, she has any fans? Clearly, the show depicted her bad attitude. Brat, immature, fake, selfish, conniving and manipulative. Did y'all watch same show?
SUPLADA FEELING SIKAT!
SUPLADA TLGA. MALDITA. IN REAL LIFE YAN
AN INSECURE BITCH
35
Alex Gonzaga
UGLY inside and out
She just reeks of ATTITUDE PROBLEMS
Over acting and not beautiful..
OVER OVER SO OVER ACTING!
4 Comments
36
Pia Wurtzbach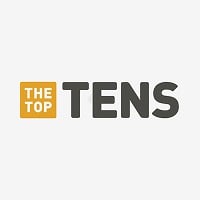 Dumb haters. - MaxAurelius
No Way Dude She's So Ugly. And Okay You Like A Horse...
Because She's So Ugly. And So Don't Vote For Her...
I Have Nothing Say To Her.
6 Comments
37
Sarah Geronimo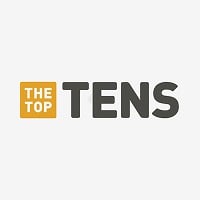 Sarah Asher Tua Geronimo aka Sarah Geronimo or Sarah G. is a world class and multi-talented Filipino singer, actress, dancer, record producer, model, host, coach/judge, commercial/product endorser and tv personality . She can also draw and plays the piano. Sarah is popularly known as the one and only ...read more.
Nothing you about it...
I know that's the worst ever in the Philippines
OVER CONFIDENT! But not deserving!
The Worst Dancer Ever...
7 Comments
38
Ferdinand Marcos Sr.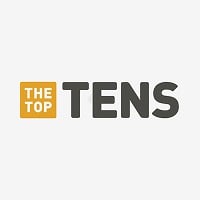 39
Joey de Leon
Rude
Rapist together with vic sotto
Low ratings because abs cbn sucks!
Go To Sleep In The Pain
12 Comments
40
Julia Montes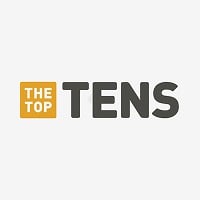 Mara Hautea Schnittka, known professionally as Julia Montes, is a Filipino-German actress and commercial model.
She's the hottest actress ever...nice body and chest
Julie Montes Is The Most Beautiful Girl Ever...
Her body looks great
She is real, Good actress
5 Comments
41
Solenn Heussaff
Annoying trying to bank off as being partially filipino and craves attention by doing spastic moves or wearing sexy clothes
42
Alden Richards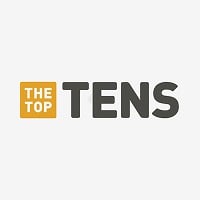 Richard Reyes Faulkerson, Jr., also known by the stage name Alden Richards, is a Filipino television actor, host, model and recording artist signed with GMA Network.
I really hate this actor and I don't know if he is a real actor or just trying to be an actor but he can't. He's so pabebe and pacute. He doesn't even have a good voice.
Now That's Cool.
Insincere
user
4 Comments
44
KC Concepcion
I Hate ABS Cbn For Real This Time
Even Worst Her Acting.
She looks a fat pig...
Sikat because of pedigree!
3 Comments
45
Charice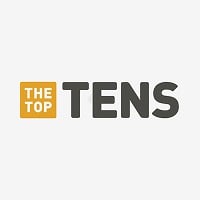 Jake Zyrus (born Charmaine Clarice Relucio Pempengco, formerly known by the mononym Charice), is a Filipino singer who rose to popularity through YouTube. He is a transgender man.
Makes a fuss about coming out. So what if you're lesbian (there's nothing wrong with that), move on dude.
I've hated her from the very beginning.
She Looks Like A Tomboy.
Fat
3 Comments
46
Jake Cuenca
none
4-8 ratings
ABS Cbn: 1.7 views
He was a new generation antagonist in the philippine television,he want play franco hidalgo in teleserye Ikaw Lamang
47
Dawn Zulueta
Great Person Too...
She is a Beautiful Wooman
not sure
because...
3 Comments
48
Enrique Gil
King of the failure
Leader of nonsence
He Look's A Gay...
Abs Cbn 2 : 0.88
1 Comment
49
James Reid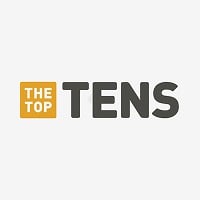 Robert James Reid is a Filipino-Australian singer, actor, dancer, karateka, and songwriter with dual Filipino and Australian citizenship.
This list should remove please - waraypiso
Better Dancer Than Daniel Padilla
Great singer too
Awesome Hair Cut.
11 Comments
50 Sam Milby
PSearch List
Related Lists

Most Admired Female Celebrities In the Philippines

Most Popular Female Celebrities In the Philippines

Best Celebrities In the Philippines

Most Beautiful Actresses In the Philippines

Most Beautiful Women In the Philippines
List StatsCreated 27 Aug 2013
Updated 26 May 2018
2,000 votes
77 listings
6 years, 102 days old

Top Remixes (6)
1. Marian Rivera
2. Kris Aquino
3. Maja Salvador

DUH
1. Kathryn Bernardo
2. Pokwang
3. Melai Cantiveros

mhlbry
1. Maja Salvador
2. Gerald Anderson
3. Cristine Reyes

greid
View All 6
Error Reporting
See a factual error in these listings? Report it
here
.