Heaviest Black Metal Bands
How is there not a list like this? and also, Blackened Death metal can be included, but as long as it's obviously blackened.
The Top Ten
1
Behemoth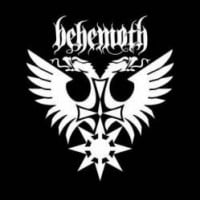 Behemoth is a Polish blackened death metal band from Gdańsk, formed in 1991. They are considered to have played an important role in establishing the Polish extreme metal underground.
Behemoth is not black metal and it is not the heaviest black metal band.
Anaal nathrakh and blasphemy are way heavier - Anonymous1234
2
Dark Funeral

Dark Funeral is a Swedish black metal band from Stockholm Sweden, founded by guitarists Blackmoon and Lord Ahriman in 1993. They emerged during the second wave of black metal.
3
Anaal Nathrakh

Anaal Nathrakh are a British extreme metal band formed in 1999 in Birmingham, England. They are currently signed to Metal Blade Records.
Yeah, well they're too aggressive for Extreme Metal of all genres. Furthermore, they're pretty close to breaking out of the Moh Scale Hardness.
Just listen to the song Pandemonic Hyperblast! It even tells you in the title that's its super heavy
4
Emperor

Emperor was a Norwegian black metal band formed in 1991, regarded as highly influential by critics and emerging black metal bands.
5
Watain

Watain are a Swedish black metal band from Uppsala, formed in 1998. The band's name is taken from a recording by the American black metal group Von.
6
Infernal War

Infernal War is a Polish black metal band formed in Częstochowa in 1997. The band is known for their extreme anti-christian and WWII lyrics, leading them to be mislabeled as a NSBM band. Critics describe the band as "brutal black metal."
This is almost so heavy as Behemoth - DarkDamien
7
Gorgoroth

Gorgoroth is a Norwegian black metal band based in Bergen. Formed in 1992 by Infernus, the band is named after the dead plateau of evil and darkness in the land of Mordor (a fictional location in J.R.R. Tolkien's The Lord of the Rings).
8
Belphegor

Belphegor is a blackened death metal band from Salzburg, Austria. They originally formed in 1991 under the name Betrayer before changing their name in 1993. They are named after the demon Belphegor.
9
Marduk

Marduk is a black metal band from Norrköping, Sweden. The band formed in 1990 and released their first album in 1992. Their name is derived from the Babylonian god Marduk, patron deity of Babylon.
Should be in the top 3.
Behemoth is not first - Anonymous1234
10
Mayhem

Mayhem is a Norwegian black metal band formed in 1984 in Oslo, regarded as one of the pioneers of the Norwegian black metal scene. The band is also known for the infamous events surrounding them including the 1991 suicide of vocalist Dead (in which former guitarist Euronymous took pictures of Dead's ...read more.
The Contenders
11
Rage Nucléaire
Lord Worm's band after Cryptopsy. So frikin heavy and it's black metal! - Mikbiter15
12 Gnaw Their Tongues
13
Dissection

Dissection was a Swedish extreme metal band. They formed in 1989 by Jon Nödtveidt and later disbanded in 2006, followed by Nödtveidt's suicide. Their sound is usually described as "melodic blackened death metal".
14
Angelcorpse

Angelcorpse is a blackened death metal band born on the ashes of Pete Helmkamp's previous band, Order from Chaos, originally from Kansas City, Missouri, and relocated to Tampa, Florida.
Underrated in metal history, heavier than most of the bands of this top 10.
15
Immortal

Immortal is a black metal band from Bergen, Norway, founded in 1990 by frontman and guitarist Abbath Doom Occulta and former guitarist Demonaz Doom Occulta.
16
Crimson Moonlight
Brutal.
17
Iperyt

18
Arkhon Infaustus
Very heavy.
19
Blasphemy

Blasphemy are a black/death metal band formed in Vancouver, British Columbia, Canada in 1984. The band released a demo titled Blood Upon the Altar in 1989 and their debut album, Fallen Angel of Doom, the following year through Wild Rags, a record label they had signed to while touring the United States. ...read more.
20
Burzum

Burzum is an influential black metal solo project of Norwegian musician and writer Varg Vikernes. Burzum came to prominence at the beginning of the Norwegian Black Metal scene in the early 1990s. Vikernes was imprisoned for 21 years for the murder of Mayhem guitarist Euronymous, and charges of church ...read more.
21
Moonsorrow

Moonsorrow is a pagan metal band formed in Helsinki, Finland, in 1995. Musically, the band incorporates elements of black metal and folk metal in their sound.
22
Tsjuder

23
Dimmu Borgir

Dimmu Borgir is a Norwegian symphonic black metal band from Oslo, Norway, formed in 1993. The name is derived from Dimmuborgir, a volcanic formation in Iceland, the name of which means "dark cities" or "dark castles/fortresses" in Icelandic, Faroese and Old Norse.
Lets just forget about interdimensional summit, ok?
24
Beherit
One of the most known bands of BBM.
25 Summoning
PSearch List