Top Ten Heaviest Metal Bands
metalmaster
The Contenders: Page 2
21
Dying Fetus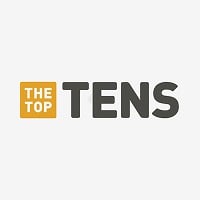 Dying Fetus is an American death metal band originally from Upper Marlboro, Maryland. Formed in 1991, the group is known for their consistently hook-laden song structures, characterized by blast beats, complex riffing, slam riffs and heavy breakdowns.
Powerful drums, speed, low tuning, brutal vocals. Dying Fetus is the definition of heavy. This should be number one on the list without a doubt. - Azerix
22
Black Tongue
This band is so heavy. Mixed with Deathcore and Doom Metal. - Mumbizz01
By far the heaviest band of all time.
They need to be at least top 15
Wall of doom noise.
23
Suicide Silence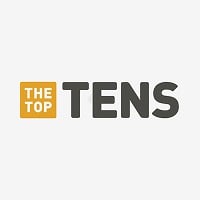 Suicide Silence is an American deathcore band from Riverside, California. Formed in 2002, the band has released four full-length studio albums, one EP and eleven music videos.
No this band is for little girls, not very heavy at all
You guys are dumb... suicide silence is not only lyrics the heaviest but hands down the best
They're overrated to be honest. So much better metal even within deathcore. The cleansing and a few other albums were alright but they feel generic and boring. - Azerix
Suicide silence=awesomeness
SS is no Emu Bandz is ze Br00t4l3st bend evarevarevar foRever
V 4 Comments
24
Anaal Nathrakh
Hey man this year, the music. The first day, but the most part. The best
Suprised that I actually know these guys, they are black metal, which I guess is heavy. I don't really see why they are different from other black metal bands though
This list seems to be a popularity contest.
They're just pure chaos
V 2 Comments
25
System of a Down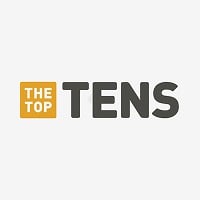 System of a Down formed in 1994 as an Armenian-American Nu Metal group from Glendale, California . The band name is sometimes shortened to System or SOAD. ...read more.
More mainstream than I guess some folks like, but System can be very heavy. With songs like Attack, Needles, Sugar, Jet Pilot, Science... come on guys. Don't let your mainstream hate cloud your judgement. System of a Down can kick some serious ass.
Um... Disturbed over System? Maybe you should listen to their earlier stuff like Sugar or Spiders and compare that to Down with the Sickness or Stupify.

By the way, Testament should be higher in my opinion. And Dio.
What the hell is this? System of a down is one of the amazing bands which must be in top 15. Vocals by serji, malakian were amazing. These are awesome, you should listen to System of a Down in lifetime. System of a Down is forever
Not even metal. - zxm
V 6 Comments
26
Judas Priest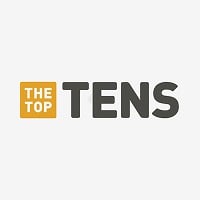 Judas Priest are a British heavy metal band formed in Birmingham, England, in 1969. The band has sold over 45 million albums to date. They received a lot of popularity due to their big hits Breaking The Law, You've Got Another Thing Comin', and Living after Midnight which were played on the radio a ...read more.
Rob Halford is Metal God. Priest, Purple and Sabbath started it all. Priest metalized Joan Baez and Fleetwood Mac songs for crying out loud. Beyond The Realms Of Death, hello. Priest had horrible record producers in their early albums, yes I said albums but were an amazing live act. Bringing a Harley Davidson on stage? There would have been NO Slayer or Metallica or Pantera without Halford. The fact that Megadeath is even on this list is laughable.
Let's face it Judas Priest started it all when it comes to metal. Many say it was Ozzy and Black Sabbath who started metal when in reality the Priest is the inspiration for all metal genres. Their loud sheiks and heavy riffs inspired those bands from death metal all the way to nu metal. If there was no Judas Priest THERE WOULD BE NO HEAVY METAL!
If we're going by heaviness then Judas Priest should be nowhere near the top 20!
The heaviest classic metal band, but not the heaviest metal band.
V 11 Comments
27
Rings of Saturn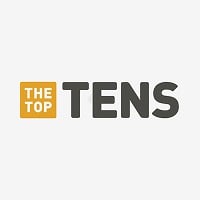 Rings of Saturn is an American extreme metal band from the Bay Area, California. The band was formed in 2009 and was originally just a studio project.
These guys were heavy straight out of high school, they are one of the more unique metal bands out there, that don't sound exactly the same as other heavy bands
Heavier the most the bands on the list not better but heavier
Whats with all the bad 80s metal bands on here how is Metallica heavier than slipkn ot? r ings of saturn is hella heavier than Metallica how is it 19th lol how is slayer heavier than cannibal corpse
HELL YEAH!
V 1 Comment
28
Cryptopsy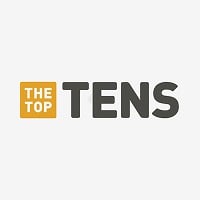 Cryptopsy is a Canadian technical death metal band from Montreal, Quebec, formed in 1988. The band has sold over 300,000 records.
Their album "None So Vile" is probably the heaviest death metal album ever
29
Deicide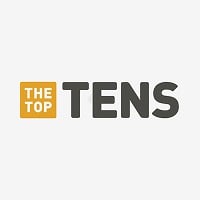 Deicide is an American death metal band formed in 1987 by bassist and vocalist Glen Benton and drummer Steve Asheim.
30
Fleshgod Apocalypse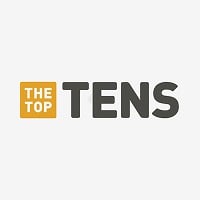 Fleshgod Apocalypse is an Italian Death metal band. Formed in 2007, the group resides in Perugia and are currently signed to Willowtip Records and Nuclear Blast. The band is known for their fusion of metal with technical death metal.
Francesco Paoli: the best athlete in the world, and very possibly the best drummer in the world. The guy can blastbeat for five minutes straight, double kicking the whole time, and still make room for some of the most badass fills you could ever hear. And the best part: he does every bit of it at speeds that would scare Slayer off. And for those of you skeptics who would call him a studio creation, he sounds the exact same live as he does on the band's recordings. - AngryByrd
V 1 Comment
31 A Thousand Times Repent
32
Amon Amarth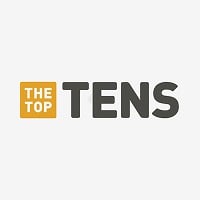 Amon Amarth is a Swedish melodic death metal band from Tumba, formed in 1992. The band takes its name from the Sindarin name of Mount Doom.
People seem to be just voting for their favorite bands instead of who the think is heaviest, cause a lot of good heavy metal bands aren't really all that "heavy" no matter how good they are.
Destroyer Of The Universe is the heaviest song ever
Hey
33
Carcass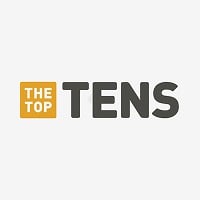 Carcass are a British extreme metal band from Liverpool, who formed in 1985 and disbanded in 1995. A reformation was enacted in 2007 without one of its original members, drummer Ken Owen, due to health reasons.
Carcass are completely underrated as a band that played a bunch of different styles of metal and who's musicians played even more styles when they played in their other projects. This band rocks so hard when they play together. I love Carcass
Early carcass blows all away for pure aggressive heaviness & sound
34
Infernal War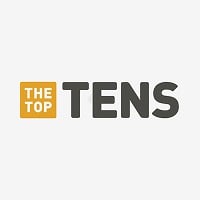 Infernal War is a Polish black metal band formed in Częstochowa in 1997. The band is known for their extreme anti-christian and WWII lyrics, leading them to be mislabeled as a NSBM band. Critics describe the band as "brutal black metal."
35
Electric Wizard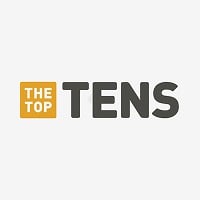 Electric Wizard are an English doom metal band from Dorset, England. The band formed in 1993 and have recorded eight full length albums, two of which are now considered to be genre landmarks.
One word "Dopethrone". It really can't get any heavier than that! I really believe (in my opinion) that Avenge sevenfold is a joke band. Its hard for me to grasp a lot of these new bands that semi learn to play an instrument and change their name to something stupid that they feel sounds evil. Synyster HAHA! Joke
Yeah, this is just a popularity contest. This is definitely the heaviest band I've ever heard. Maybe not the best band in all categories, but in terms of heaviness Electric Wizard should be at least in the top 5.
How the hell is this band not even on the list, they are the heaviest band of all time, maybe not the best, but they are heavy as hell. Metallica is not very heavy, Slipknot isn't heavy, and Iron maiden isn't heavy. I like all those bands more than EW, but EW is the heaviest band of all time
Literally the heaviest band known to man
V 15 Comments
36
Mayhem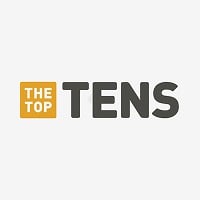 Mayhem is a Norwegian black metal band formed in 1984 in Oslo, regarded as one of the pioneers of the Norwegian black metal scene.
Wait... mayhem below SOTD? - Ananya
.. how is this not higher... has anyone ever read the history of this band.. or listend to necrolust.. I love slayer, and all, but... this is heavier..
Chainsaw gutsf**k is probably the most intense thing you will listen to in your life
37
Children of Bodom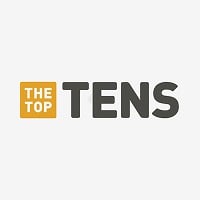 Children Of Bodom is a melodic death metal band from Espoo, Finland. Formed in 1993, the group currently consists of Alexi Laiho, Janne Wirman, Henkka Seppälä, Jaska Raatikainen and Daniel Freyberg.
How is A7X and Linkin Park on this list?!
Love these guys, talented, very high energy, melodic, and HEAVY. If you listen to "Hate Crew Deathroll" three or four times per week, you will be in top cardiovascular condition.
Children of bodom 19th seriously!
This band should be in top 5 because people we are talking about death metal, black metal, gothic metal etc... ,
And this is where you expect COB to dominate many of their songs are even better than those of iron maiden!
Sixpounder is the heaviest song
V 1 Comment
38
Periphery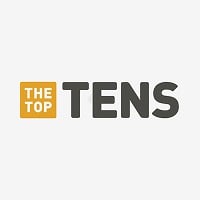 Periphery is an American progressive metal band based in Washington, D.C., formed in 2005. They are known for their heavy, progressive sound which employs poly-rhythmic patterns and soaring melodies.
As a testament to how obviously stupid this is, they put periphery in the heaviest bands list. lets vote Linkin Park to number 1 just to match the total lunacy of this list.
Periphery is a great and very heavy band. I think they should be Higher on this list, maybe not in the top 10 because they are also very melodic. Still, the play better than almost everybody else on the list. Their drummer plays SICK stuff.
What. no. are we being serious here, or is this all just made to troll actual metalheads? And as far as top 10 goes if periphery was in there we might as well have Linkin Park at #1 as a testament to how bull this is
I love them to death, but the only heavy stuff they do are the djenty breakdown stuff and screams.
39 Aversions Crown
40
Tool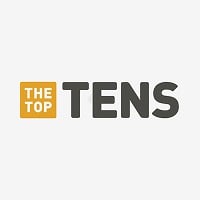 Tool is an American progressive metal/alternative metal band, that was formed in 1990. ...read more.
Like it or not, I think Tool has some of the heaviest sections in a few of their songs I've ever heard. I'm talking just straight up, sonic heaviness. Not like a lot of the thrash bands that are being touted as the heaviest when it's really just a wall of almost indistinguishable sound.

Dany Carey is probably the most talented drummer out there with his complicated polyrytnms and weird time signatures. I would submit songs like Hooker With a Penis and Crawl Away for some blistering double bass while others like Lateralus, Eulogy and 46 & 2 have some of the heaviest sections in a song I've heard. HEAVY, not speed, death or thrash. There's a significant distinction in my opinion.
Like it or not, I think Tool has some of the heaviest music I've heard. HEAVY, not speed, death or thrash. Danny Carey is one of the best drummers out there with his complicated polyrytnms and weird time signatures.

I would submit songs like Hooker With a Penis and Crawl Away for some blistering double bass, and songs Lateralus, Eulogy and 46 & 2 for just straight up, smash your face heavy.

I don't consider speed, thrash or death so much heavy as it is just fast and sometimes a completely indistinguishable wall of sound.
Tool is mad heavy the heaviest prog by far top 20 maybe
PSearch List
Recommended Lists
Related Lists

Heaviest Nu-Metal Bands

Heaviest Thrash Metal Bands

Heaviest Death Metal Bands

Heaviest Modern Metal Bands

Top 10 Heaviest Progressive Metal Bands
List StatsUpdated 24 Jul 2017
4,000 votes
230 listings
8 years, 208 days old

Top Remixes (32)

1. Suffocation
2. Cryptopsy
3. Anaal Nathrakh

Oliwally

1. Metallica
2. Pantera
3. Korn

Pikapokemaster

1. Nile
2. Decapitated
3. Carcass

ryanrimmel
View All 32
Posts
MorbidCannibalSlayer
Error Reporting
See a factual error in these listings? Report it
here
.