Top 10 Best Ice Hockey Countries
The Top Ten
1
Canada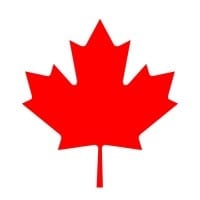 Canada is a country in North America that is next to the United States, and it's the 2nd largest country in the world by area (size is 9.985 million km²). This country has 10 provinces, and 3 territories. Canada became a dominion on July 1, 1867. Its 10 provinces are: Ontario, British Columbia, Quebec, Alberta, Newfoundland and Labrador, Nova Scotia, Saskatchewan, Manitoba, New Brunswick, and Prince Edward Island. Its 3 territories are: Yukon, Northwest territories, and Nunavut. Toronto, Quebec City, Montreal, Vancouver, Winnipeg, St. John's, and Fredericton are major cities in the country. Canada's capital city, Ottawa, is in the southeastern province of Ontario, near the city of Montreal ...read more.
Well, the best player in the world is from far Eastern Canada a place called Nova Scotia, Canada. I think every province in Canada contributes to it being the best Hockey Country in the World. People are saying if this, if that the USA would be better then Canada. You can't say that, because it's not. Canadas passion for hockey demolishes every other place in the world and nothing will ever change that. We care too much. Sidney Crosby, Jonathan Toews, Drew Doughty. That's all that really needs to be said. The best center, Sid. The best Defensive player, Drew Doughty. The best goalie in the world, Carey Price. That's almost every position you play in hockey and Canada has the best player in the world at each one of those spots. End of discussion. Watch the 2010 Winter Olympic Games Canada vs USA and in that game you can see what Canada is all about when it comes to hockey. I didn't even mention Connor McDavid who could very well end up being better them everybody when they look back at ...more
Let's face it - when you take the best from all hockey countries and put them in a tournament together no one can beat Canada. 3 of the last 5 men's ice hockey gold medals have gone to Canada (3x more golds than any other team in the tournament), with the last (2014) being a complete tournament domination (shutting out Sweden in the finals). The last 4 gold medals have gone to Canada on the women's side. Sorry, but until a team can win like Canada at the highest level, there is no reason to say Canada isn't number one. Facts beat opinions.
Best league in the world? NHL (Canadian/ American League but mostly Canadian players) Best player in history? Wayne Gretzky - Canadian, Best player Today? Choose between Crosby, Price and McDavid, All three Canadians. Most Olympic Gold Medals? Canada with 9, and the Russians/Soviets only come close (8) because Canada wasn't allowed to send our best players (NHL Professionals) until 1998, after which point the Russians have not won once. Before that the highest quality international tournament was the World Cup of Hockey (known as the Canada Cup until 1996) where Canada has won 6/8 championships dating back to 1976. In true best on best there has been no argument since the 72 summit series. Canada won that and never looked back. Even in the World Championships (to which we never send our best players because the Stanley Cup is far more important and prestigious) we have more medals (48) than any other country and are second in golds to Russia by only one (27-26). All this with out ...more
Basically, just look at the NHL. Most of the 1st overall picks are Canadians. Sidney Crosby, Steven Stamkos, John Tavares, Marc Fleury, name them all. USA thinks they are the best. Come on, who are their best players? Patrick Kane? Sidney Crosby is better. Look at the Winter Olympics and the World Cup of Hockey. Who is the best NHL player in history? Wayne Gretzky. What is his nationality? Canadian. Americans are no where near. Even though Canada loses to the US in the IIHF World Juniors, we beat them in the Winter Olympics and the World Cup of Hockey.
2
Sweden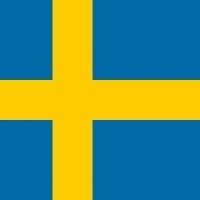 Sweden, officially the Kingdom of Sweden, is a Scandinavian country in Northern Europe. It borders Norway to the west and Finland to the east, and is connected to Denmark in the southwest by a bridge-tunnel across the Öresund. At 450,295 square kilometers (173,860 sq mi), Sweden is the third-largest country in the European Union by area, with a total population of 10 million.
I think it's time for people to understand that this country right here produces many great players for many leagues out there. Sweden has a population of 10 million and still has so many NHL-stars. Their national team has won two World Championships in a row (2017 & 2018) and players such as Erik Karlsson and Henrik Zetterberg wasn't even on the team that year. Deserves respect!
Sweden is 2nd best in the world, because medals, quality over quantity it is a small small little country compared to Canada and soviet (now Russia) and Usa. Russia/Soviet is the super best in the world they have played in their own league GodsLeague (above any other country) and are the Chosen Ice hockey team by god and sent from heaven!
So, who cares who got the most players / population? It's the medals that counts, now doesn't it? In all, I'd say Russia, Canada, Sweden, Czech or Finland.

It's sad to see all you kids rating Finland over Sweden, since the difference between medals in all are like 30 medals.
Sweden is and has almost always been better than Finland. We are on par if not better than Cezch republic. The thing is we are the third team in the world when it comes to winning world cup gold medals. The real all time top three should be 1:Russia (if we count soviet as well), 2:Canada, 3:Sweden.
3
Finland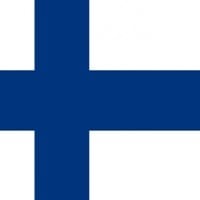 Finland, officially the Republic of Finland, is a Nordic country in Northern Europe. It shares land borders with Sweden to the northwest, Norway to the north, and Russia to the east, with the Gulf of Bothnia to the west and the Gulf of Finland across Estonia to the south. Finland covers an area of 338,455 square kilometres (130,678 sq mi) with a population of 5.5 million. Helsinki is the capital and largest city, forming a larger metropolitan area with the neighbouring cities of Espoo, Kauniainen, and Vantaa. The vast majority of the population are ethnic Finns; Finnish, alongside Swedish, are the official languages. Finland's climate varies from humid continental in the south to the boreal ...read more.
Only one country besides Canada has more than one per cent of its general population listed as registered hockey players and that is Finland. Also, ever since the NHL has been involved in the Winter Olympics (beginning in 1998) the country winning the most medals in men's hockey has been Finland. Indeed, since 1988 (the last seven Winter Olympics), Finland has won more Olympic medals than any other in men's hockey. It also gets the most attention of any sport in the Finnish media and fan support is very strong. So, in my opinion, there are only two great hockey nations on earth: Canada and Finland. The USA and Russia don't even come close.
Now Canadians says that: "Ice Hockey is their hobby and game." I believe that is true, but I am considered that it is (at least someways) Finland game as well.

I am not sure if Finland BEST ice hockey country in a world, but I definitely think it is at least in top 5. Finland has great ice hockey players and they have possibilities to defeat USA, Sweden, Russia and Canada which are strong ice hockey countries as well.

Consider this: Finland is about size of Minnesota and it keeps product great players and making process in World Championship and Olympics.

I am from Finland myself and I am always proud of our Finland team. I follow our SM and when its possible: World Championship even when its not about Finland match. Because I like Ice Hockey and good matches.
Finland has been one of the best countries these past years and Sochi just proved it more. They were missing many important players and still came 3rd, winning USA 5-0! And they only lost 2-1 to Sweden when they were missing their first goalie. Not saying that they could have won if they had that, but they would've had better change of winning with Rask. I think that right now they should be the 3rd behind Canada and Sweden. Such a great hockey country and only 5 million people? When you look at how much fans and NHL players they have it looks like they would have a lot more people. I also love how Finns seem to do everything for their team. Respect from Canada!
For the last 25 years Finland has won 2 gold, 6 silver and 3 bronze medals in Ice Hockey World Championships and also 2 silver and 4 bronze medals in Olympic games, and by far better like USA has done in these past 25 years.

Also at the Women's Championships Finland has won 10 bronze medals and 2 bronze medals in Olympic games and they are third best country after Canada and USA.

Every year Finland doesn't have nowhere the best roster of the games, but still they beat harder opponents in paper and do it in a great way.

In NHL they have good solid players and top goaltenders playing year after another.
4
United States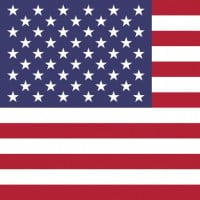 The United States of America, or the U.S.A. for short, is a federal republic composed of 50 states, 48 of them are contiguous states. There are two other states, Alaska and Hawaii, which are north and south of the contiguous states, respectively. The United States declared its independence from the British Empire in 1776 with the Declaration of Independence. They won their independence in 1783 with the Treaty of Paris. Its capital, Washington D.C. (District of Columbia) is defined by imposing neoclassical monuments and buildings including the iconic ones that house the federal government's 3 branches: the Capitol, White House and Supreme Court. Though it has no official language, English and ...read more.
Usa should be no.2, Ontario is where 46.9% of all Canadian NHL players are from and Ontario is basically northern Michigan/ New York/Minnesota. Go there and you will see Canada is empty 100 miles north of the border. Usa players do not have as many frozen ponds available to them as young players in Canada, Sweden, Russia, Finland, Norway and the other high producing European countries yet the U.S. A is consistently among the best. We beat Russia in1980 with a bunch of college guys from Massachusetts and Michigan
Being from Minnesota... I'd have to go with the USA.
No other country has improved as much as we
Have over the past 30 years... We will see
Today... USA Vs. Canada. One for the ages folks
... Here in Minnesota we too grow up playing hockey
Outside. New York State along with the other two
M's... Michigan and Massachusetts play the
Game as well... Not to mention Wisconsin. Canada
Does rock though... ! The growth of the game
In the states has been incredible since 1980!
USA buys the best hockey players from Canada for their NHL industry. I believe that this is the primary reason that Canada's dominance in Ice Hockey is not as prevalent in regards to IIHF World Championships, focusing mostly on Olympic titles where we are able to show off the best of the best of our best hockey players.
They should call this Team Minnechusetts, because U.S. Hockey talent comes from basically 2 states. Once the other 48 states develop talent, U.S. will be crushing Canada and Russia like they do in everything else. Just look at World Juniors success and Austin Mathews success out AZ.
5
Russia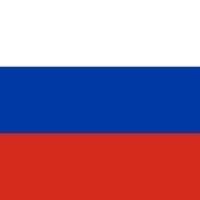 Russia, or the Russian Federation (RF), is a transcontinental country spanning Eastern Europe and Northern Asia. It is the largest country in the world by area, covering over 17,125,191 square kilometres (6,612,073 sq mi), and encompassing one-eighth of Earth's inhabitable landmass. Russia extends across eleven time zones and borders sixteen sovereign nations, the most of any country in the world. It is the ninth-most populous country and the most populous country in Europe, with a population of 145.5 million. The country's capital and largest city is Moscow, the largest city entirely within Europe. Saint Petersburg is Russia's cultural centre and second-largest city. Other major urban areas ...read more.
I am Russian. (Viperium) I agree with all the points stated so far, it is clearly obvious that Russia should be ranked first, however that doesn't mean than everybody should say that Canada is bad. I watched hockey a lot in the era of my life, and I depict the fact that Russia is the best due to its experience in Hockey. Canada and USA have young teams, for them to beat Russia is like a miracle but do not forget that, that did happen in the 1980's Olympics. ( I think Russia should have won USA in the Sochi league, when we scored a goal, they found out that 'The goalpost was moved, so there was no point' really? Coincidence or what? Onpurpose, we will never know.
Russia is wayy better then Canada. Would you like to remember the first time the 2 played. Canada was so cocky it was a joke, they didn't compete in any events because they thought that they were to good, when the Russians managed to get a game of Canada, the 1972, Super Series, the Canadians, made newspapers with pictures of a Canadian ice hockey players as teachers, and the Russian hockey players as wimpy and puny Students. The Canadians were so naive, they lost 7:3 to Russia, thanks to one of the best ice hockey players of all time, known as the legendary no. 17, valerie Harlamov. I am Canadian, and even I admit that Russia, is the best ice hockey nation.
World cup is made to determine the best of the world. We won it 27 times so far and are on the first place. There are no buts, this is statistics and not some subjective opinions. If Canada thinks it is better, why not prove it on the ice. So far they have 25 wins, keep going, you might reach the top one day. But until then STFU.
How is USA ahead? Makes no sense. USA=1980 Russia=All the other years. The Americans best player was modano. Russia's best are and were Ovechkin, Fedorov, Samsonov, Khabibulin, Yashin, Tarasenko, Bure, Kovalchuk, Yushkevich. All way better than America's best player. Easily as good as the Canadians as well if not better. There are no buts here.
6
Czech Republic
The Czech Republic, also called Czechia is a landlocked country in Central Europe. Historically known as Bohemia, it is bordered by Austria to the south, Germany to the west, Poland to the northeast, and Slovakia to the southeast. The Czech Republic has a hilly landscape that covers an area of 78,871 square kilometers (30,452 sq mi) with a mostly temperate continental and oceanic climate. The capital and largest city is Prague; other major cities and urban areas include Brno, Ostrava, Plzeň and Liberec.
The Czech Republic, per capita, in regard to medals, blows away all 5 countries ranked above them. Only 10 million people in this country and they still rank in top 3 in medals in world competition. If the two countries of former Czechoslovakia were still together they would have the Gold or Silver in the Olympics and World Championships for the last 20 years. And that's still with under 18 million people! Russia is great at hockey only because during the communist occupation of Czechoslovakia they made Czechoslovakian coaches train them to be good. Canadians have hockey, hockey and hockey. So, yes, if you have a huge country with a huge population where it's freezing 9 months out of the year. I hope you are at least good at one thing... If the Czech Republic was as big and had that population the world would stop player competitive hockey because they would be tired of the Czechs winning gold every year... USA, Sweden and Finland are good too, but again, look at the results for the ...more
Czech Republic is just amazing in ice hockey! They should definitely be third (after Canada and Sweden) and not sixth on this list. Relatively small country, but I know that ice hockey is a massive thing there and the Czech people truly love it! I have heard that it is the most popular sport there. And when I was in Prague three years ago, it was easy to see. Never forget Olympic gold medal in Nagano 1998, I just can imagine how euphoric the atmosphere was probably everywhere in the country when the final game ended! After that, three World Championship titles in a row (1999-2001) so the turn of the millennium really was a golden time for Czech people! It is always pleasant to watch from T.V. when Czech Republic plays, they have great players who play very good team play (unlike Russians...). Furthermore, it is yet more pleasant when you can see the charmingly beautiful Czech girls supporting their team and cheering when they score :) Also remember, during the Cold War when the ...more
How can a team that is historically third best nation in hockey, be ranked 6th? Czech Republic has the most medals won in the history of hockey. In the ranking of gold medals is ranked 3rd behind Canada and Russian. In the past 20 years the because won on World Cups the gold medals 6 times. No other country won more times in last 20 years. Czechs even won the gold medal from Olympic Games in Nagano 1998 and was bronze in Turin in 2006. Czech Republic shoudl be ranked on 3rd position, not worse.
Czech Republic is small country but Czech's hearts are huge and beat for hockey. During IIHF World Championship Czech nation keeps together as never and 6th rank is shame, in my opinion. They reached so many successes that I can't even enumerate all of them. That's it, don't know what more am I supposed to say than just that I don't agree with this rank as I already said.
7
Slovakia
Slovakia has definitely had its highs and lows, but I think that the past few years they've been getting good in a very fast (almost terrifying) pace. Give them maybe a decade, I think they have a chance to get into the top 5. Also, I noticed that the fans in Slovakia are extremely passionate, and that's always a reason for the players to keep getting better and better!
Slovakia rocks! A country with a population of 5 million competing with the big nations. Not to mention that even during the time they were in one country with Czechs (Czechoslovakia), they were the driving force of that team. Some of them you may know from the NHL: Stan Mikita, Stastny (3 brothers), Bondra, Hossa, Satan, Palffy, Demitra, Gaborik, Chara, Visnovsky, Stumpel... The list goes on and will continue to grow. We love our hockey, and HC Slovan is excelling in the KHL recently. Ice hockey is the best sport ever!
We just got 3rd in the 2015 ice hockey junior championship in Canada, by beating Sweden 4-2. We beat Finland 2-1, Germany 5-2, Czech Republic 3-0 and Sweden 4-2. Denis Godla, our goal tender, was voted Mvp ( most valuable player)
Slovakia won the 2002 IIHF and as well ice hockey is their primary sport. I would say they are better than Finland or Sweden if you look how many times they won against them.
8
Switzerland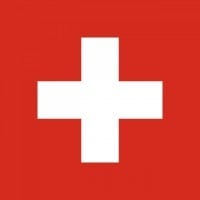 Switzerland, officially the Swiss Confederation, is a federal republic in Europe. It consists of 26 cantons, and the city of Bern is the seat of the federal authorities. ...read more.
Switzerland is good goal keeper, name Patrick Aebischer, Martin Gerber and and and. Team Switzerland have red and white dress and in center of dress is have beautiful cross.
Switzerland has several NHL Players, has one of the best leagues with the most viewers and the biggest fan culture in Europe, is ranked 7th in "IIHF World Ranking", keeps up with the big ones and won WC silver in 2013(unbeaten until the final).
Most up and coming nation... will be part of the "Big 7" soon displacing Slovakia. 13 NHL players in 2015-2016 season and counting.
Switzerland is good at hockey and I appreciate that.
9
Latvia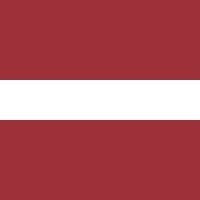 Latvia, officially the Republic of Latvia, is a country in the Baltic region of Northern Europe. It is one of the Baltic states; and is bordered by Estonia to the north, Lithuania to the south, Russia to the east, Belarus to the southeast, and shares a maritime border with Sweden to the west. Latvia covers an area of 64,589 km2 (24,938 sq mi), with a population of 1.9 million. The country has a temperate seasonal climate. Its capital and largest city is Riga. Latvians belong to the ethno-linguistic group of the Balts; and speak Latvian, one of the only two surviving Baltic languages. Russians are the most prominent minority in the country, at almost a quarter of the population.
Despite the low quantification of Latvian NHL players, (due to a pop. of two million), Latvia is one of the most dedicated countries to Hockey.
I'm Latvian, and proud of it. Ice hockey is like our religion. We live, breath and dream ice hockey!
Latvia is the best! We have our team, we have players and we got hearts, just look at Minsk, we are all over it!
A country with the best hockey fans in the world!
10
Germany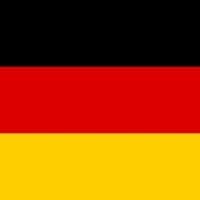 Germany was formally united in 1871 under the initiative of Bismarck with King Wilhelm of Prussia as emperor. The previous 'Holy Roman Empire', basically a continuation of the empire of Charlemagne/Karl der Grosse was dissolved in 1806. ...read more.
Germany is a very underrated ice hockey country. Hockey is very overshadowed by more prominent sports like Football, but the hockey played here should not be underestimated. With a third place finish in the olympics a few years back, this team is getting better. The DEL is growing and this country is refining it's hockey teams. Let's not forget Germany has produces several good NHL players: Christian Ehrhoff, Marcel Goc, Marco Sturm, Dennis Seidenberg, Grabovski, and more.
Germany has the potential to reach more athletes because of there high population.
The german Fans are always cheering and cring. Also when their Team is back. Nashville is nothing against that.
Hockey is growing here. Dany Heatley is from good old Deutschland. Goc, Rieder, Ehrhoff, Seidenberg, Grabovski also products of Deutschland.
The Contenders
11
India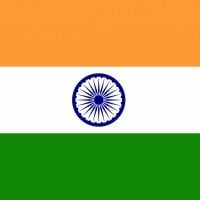 India, officially the Republic of India, is a country in South Asia. It is the seventh-largest country by area, the second-most populous country (with over 1.2 billion people), and the most populous democracy in the world. Its capital is New Delhi. Some other major cities are Mumbai, Chennai, and Ahemdabad. The most spoken languages are Hindi and English, but there are 22 official Indian languages.
We have alway's been one of the best hockey playing nations of the world and I believe on terms of skill we are still the best surpassing australia and the european countries.
India is the best at hockey, we have skills and have what it takes to beat any country. They never give up. GO INDIA!
How are India 11th. At least in the top 5
Come on India! You can do it! Go for it!
12
Denmark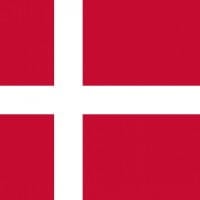 Denmark is a Nordic country in Northern Europe. It is the most populous and politically central constituent of the Kingdom of Denmark, a constitutionally unitary state that includes the autonomous territories of the Faroe Islands and Greenland in the North Atlantic Ocean. European Denmark is the southernmost ...read more.
Why the heck is Denmark down here!? They aren't good but they're better than half these teams that basically don't even play hockey! (okay Denmark doesn't really either) and where's Norway? Norways should be higher than Denmark!...one Canadians point of view
Denmark has a bright future with producing good player, just look att nhlers like Ehljers, Eller and Frans Nielsen. Also there are more player who plays in the swedish juniors leagues which gives a consistences of good players.
Although not a very good team, they are way better than United Kingdom, China, Netherlands and Japan for sure. They should be placed higher
Denmark is me werry great defense, goal keeper and attack. Denmark player, s his super motivation.
13
United Kingdom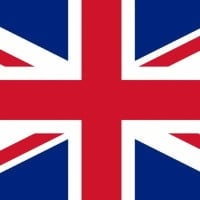 The United Kingdom of Great Britain and Northern Ireland, commonly shortened to United Kingdom, UK or Britain is a Sovereign State located of the Northwestern coast of Europe. It is a Parliamentary Constitutional Monarchy currently lead by Monarch Queen Elizabeth II and its current prime minister is ...read more.
The United Kingdom invented the game of Hockey and Ice Hockey as we know it today... Interesting fact they won a World Championship in Ice Hockey 1956.
Unfortunately due to lack of funding they now only play the field version. Would like to see them competing again with the bigger Ice Hockey nations. The people of the United Kingdom gave us so many amazing sports, shame they're not as competitive as before...
If I was a member at the British hockey association, I would tried to get a KHL team from London to spread the market in UK. Which in the maybe will lead to a better future for the game of hockey.
They are playing in wc 2019

edit: they finished 13th in the tournament, which means we will see them again (15th and 16th gets relegated every year)! We have to wait until 2021 because of corona though...
Canada is a bit better but the United Kingdom do very well and try hard!
14
Slovenia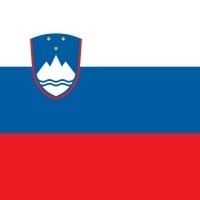 Slovenia, officially the Republic of Slovenia, is a country in Central Europe. It is bordered by Italy to the west, Austria to the north, Hungary to the northeast, Croatia to the southeast, and the Adriatic Sea to the southwest. Slovenia is mostly mountainous and forested, covers 20,271 square kilometres ...read more.
Slovenia stunning Slovakia 3:1 on Olympic games in Sochi! I believe this country should be ranked much higher!
Small country with a lot of good players.
Go, Slovenia, my homeland.
15
Italy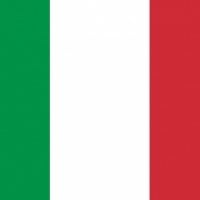 Italy, (Italian: Repubblica Italiana), is a unitary parliamentary republic in Europe.

Italy covers an area of 301,338 km2. With almost 62 million inhabitants, it is the 3rd most populous EU member state. Located in the heart of the Mediterranean Sea, Italy shares open land borders with France, Switzerland, Austria, Slovenia, San Marino and Vatican City. The Capital and largest city is Rome. Other major cities are Milano, Naples, Turino, Venice, Florence. Italy's official language is Italian.

The contribution of Italy to Western civilization is immense. Italy is the cradle of Etruscan civilization, the Roman Empire, the Holy See, the Maritime Republics, the Humanism and Renaissance. Along with Germany and France, it was part of the Holy Roman Empire (25 December 800 - 6 August 1806).

Existing as a unitary State since the Risorgimento (renaissance or resurrection) in 17 March 1861, Italy is a republic since the abolition of the Italian monarchy by referendu, in 1946. ...read more.
16
China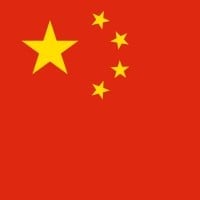 China, officially the People's Republic of China, is a country in East Asia. It is the world's most populous country, with a population of more than 1.4 billion. China spans five geographical time zones and borders 14 countries, the second most of any country in the world after Russia. Covering an area ...read more.
China just got a team in the KHL. They are a hockey program on the rise and I am already looking forward to the Bejing winter olympics in 2022.
That's sad. They scored 6 times on Russia
They try but they are not there yet.
Play good and fair
17
France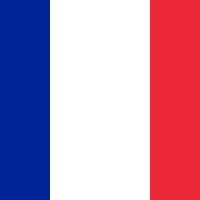 France, officially the French Republic, is a sovereign state comprising territory in western Europe and several overseas regions and territories. The European part of France, called metropolitan France, extends from the Mediterranean Sea to the English Channel and the North Sea, and from the Rhine to ...read more.
France is in World Championship 2013 winning match opposite Russia. Shock in WCH years 2013. France is great hockey teams many years. In NHL his goal keeper Christobal Huet. History Keeper and intellect goalie keeper. France his super attack, goalie and defense.
France should be higher
18
New Zealand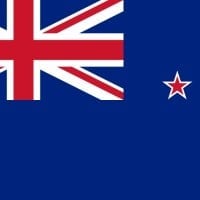 New Zealand is an island country in the southwestern Pacific Ocean. ...read more.
New Zealand are beast
19
Mexico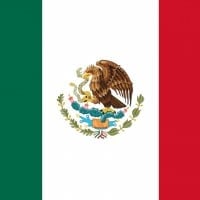 Mexico, officially the United Mexican States, is a federal republic located in North America. The country is located between the U.S. and Central America, and is known for its Pacific and Gulf of Mexico beaches and its diverse landscape of mountains, deserts, and jungles.
They are OP. Seriously there hockey program is growing and might be in the oylimpics in the next decade
20
Norway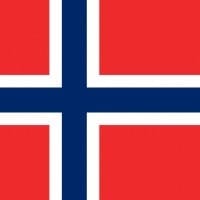 Norway, officially the Kingdom of Norway, is a sovereign and unitary monarchy in Northern Europe whose territory comprises the western portion of the Scandinavian Peninsula plus the island Jan Mayen and the archipelago of Svalbard. Oslo is the capital of Norway. Norwegian is the official language of Norway.
Norway isn't the best, they are maybe the 10th best hockey nation in the world, by some ranking, but they have improved a lot the last 10 years.
Norway has been 2 times in the quarterfinal over the last 5 years in the world cup, men.
This team is no lower than 13th in ice hockey.
Norway should be way higher!
21
Ireland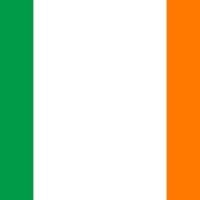 Formed in 1916 after the Easter uprising, Ireland is a small country with a population of roughly 5 million.
22
Mongolia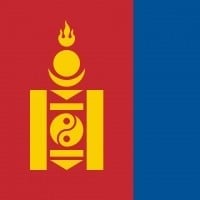 Mongolia is a landlocked unitary sovereign state in East Asia. Its area is roughly equivalent with the historical territory of Outer Mongolia, and that term is sometimes used to refer to the current state.
Ha ha, I'm Mongolian and agree with this ranking.
23
South Korea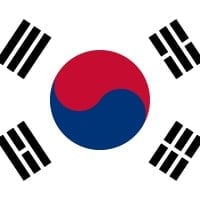 South Korea, officially the Republic of Korea (ROK), is a country in East Asia, constituting the southern part of the Korean Peninsula and sharing a land border with North Korea. Its western border is formed by the Yellow Sea, while its eastern border is defined by the Sea of Japan. South Korea claims to be the sole legitimate government of the entire peninsula and adjacent islands. It has a population of 51.75 million, of which roughly half live in the Seoul Capital Area, the fifth largest metropolis in the world. Other major cities include Incheon, Busan, and Daegu. ...read more.
South Korea IS amazing they do a lot of sports but they also have the most cutest guys and singers such as kpop like exo BTs seventeen etc.
They made to the world hockey championship 2018!
Are you kidding me?
Super good luck!
24
Indonesia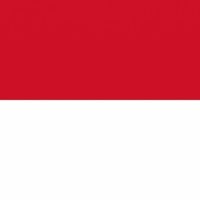 Indonesia, officially the Republic of Indonesia, is a country in Southeast Asia. Ruled by the Dutch for over 300 years and Japan for 3 years and 6 months, the country gained independence in 1945, or exactly in 17th August 1945. Jakarta is the capital city, located in the island of Java. Major languages ...read more.
I'm from Canada and I can tell you Canada is the best way better than this team.
25
Ukraine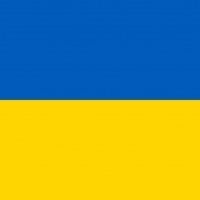 Ukraine is a country in Eastern Europe. It is the second-largest European country, covering approximately 600,000 square kilometres (230,000 sq mi), and has a population of around 40 million people. It is bordered by Russia to the east and northeast; by Belarus to the north; by Poland, Slovakia, and ...read more.
Rating should be higher
PSearch List