Top 10 Cities that Should Get an NHL Team
The Top Ten
1
Quebec City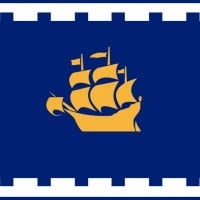 I'd love to have this city come back to the NHL. It'd be awesome if they kept the name Nordiques also. The NHL needs more Canadian teams, so that's why Quebec City is number one.
The only reason that there isn't a team here is because the Canadian dollar is because Bettman is an idiot. Bring back Les Nordiques please.
Quebec needs to get a team, if Winnipeg has a team that means Quebec can have a team and Canada is hockeys game. Bring back the Nordiques
2
Seattle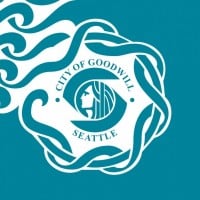 Seattle is a seaport city on the west coast of the United States. It is the seat of King County, Washington.
The NHL arena in the Seattle metro area should be build in Tacoma instead of Seattle to be called Tacoma Taks or Tacoma something else. Not all major professional sports teams in Washington State need to be in the City of Seattle, maybe just 2 in Seattle, which are MLB Baseball to be called the Rainiers or emeralds in stead of Mariners and NBA Basketball team to be called the Seahawks instead of Sonics. I wish the Seahawks were the name of an NBA franchise instead of NFL that wished established 3 decades earlier. The NFL Football team should be called Pasco Sonics and professional Soccer should be called Spokane Timbers or Tacoma Sounders. Smaller cities like to have a team or 2 as well.
1. The Seahawks are a football team, not a basketball team.
2. The Mariners already have a Triple-A baseball team called the Tacoma Rainiers.

From a very angry anonymous clerk
They should be called Tacoma Totems, not the location name Seattle. The location name should be Tacoma, which is in the Seattle MSA. Major professional sports teams in Washington State doesn't need to all be in the City of Seattle, only 1 or 2 should be there, which are baseball and possibly NBA. Rainiers baseball and Seahawks basketball are perfect for Seattle. Tacoma is perfect for NHL and possibly soccer. Boise and Pasco are perfect for NFL.
3
Tacoma, WA
Bring an NHL team in Tacoma, not Seattle. It should most likely to be called Tacoma Totems, location should be Tacoma instead of Seattle, which is just about 30 miles south on Interstate 5, it's in the Seattle metro census. Renovated KeyArena should be a basketball specific and basketball only venue. The NHL arena should be built in Tacoma instead of Seattle because the City of Seattle already has 3 other major professional sports teams, which are the Mariners, Seahawks and Sounders. They should only have 2 pro sports, which are baseball and basketball. The rest should be in one of the smaller cities in the state or perhaps the Pacific Northwest.
The City of Seattle is a bad idea for NHL, it's also a bad idea for NFL and SOCCER but perfect for BASEBALL and NBA. They have several teams already. They should only have Rainiers baseball instead of being called the Mariners and Seahawks basketball instead of being called the Sonics, yes, I mean Seahawks basketball instead of having them be the name of our NFL team. Tacoma needs Totems hockey and Sounders FC soccer. The NFL locations in the Pacific Northwest should be one in Boise and one in Salem, these cities can also have soccer but not hockey. Seattle and Portland should have only BASEBALL and NBA. Pacific Northwest, which are Washington, Oregon and Idaho with up to 10 major professional sports teams, including 2 BASEBALL, NBA and NFL teams, 3 SOCCER teams and only one NHL, the NHL should be belong in Tacoma to be called Tacoma Totems, NOT Seattle Totems.
4
Hamilton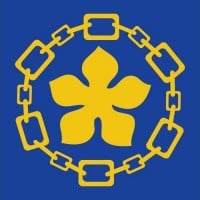 One of the biggest mistakes NHL ever made. imagine the intensity Toronto vs Hamilton?

Hamilton lost out to Ottawa and look how Ottawa is doing these days? We built a 18000 seat capacity for NHL hockey back in 1985 and it just went to waste. Even the great one said it would work in Hamilton. Stupid Bettman hell never learn.

Put teams where there's an interest and it will sell.
A city that I think has a great chance of entering the NHL some day. I remember when Habs AHL team was the Hamilton Bulldogs, and I think it'd be awesome if they joined the NHL and kept the name.
5
Kansas City
I live in STL, but I am a Royals fan, a Chiefs fan, a SKC fan, it would be really cool if I could see KC get an NHL team, they also used to have an NHL team, but it moved and became the New Jersey Devils, also, hockey interest is firing up over there. That's why they should have an NHL team.
Because they don't even have a basketball team. Kansas wants as much teams as Boston does. It also makes the state more popular. That is why kanas should have a hockey team.

THE END!
6
Halifax
Halifax or St. Johns really deserve a team because they have such a large population and the closest NHL team to them is Montreal or New York. A team in this area could attract serious fans and have a great atmosphere.
Again a Canadian team that I'd be happy to see in the NHL some day.
Please bring NHL to Halifax it would be the best please. Great people and great hockey
7
Saskatoon
Almost had the Blues. Coyotes were going to play some games there. Flames almost had a home season there because there rink was flooded. Oh by the way Saskatoon has plans for a new arena.
Hockey is big in Saskatchewan. The Hockey market is big up here. They have a nice arena that can use some seating upgrades. Bring the NHL to Saskatoon. The Blades are not enough.
Sasketchewan needs a team, saskatoon is big on hockey and my be it would be like alberta if a regina team was added. now I may be wrong because I'm from north carolina but my best friend is insane about hockey and he was born in saskatoon
8
Regina
We deserve to have a team, Ontario has 2 teams, so Does Alberta, Winnipeg has a team now, we are the only prairie team without.
That's because they have a higher population than Saskatchewan
9
Hartford
They had a hockey team, it worked, then ownership shat themselves and moved to Raleigh for some reason. Revive the Whalers and let Brass Bonanza be heard once more
Long Live The Whale We even survived a collapsed Roof. We wont quit or give up hope!
Bring back the Whalers. Please.
10
Houston, TX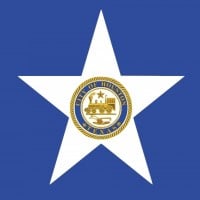 Houston is the most populous city in the U.S. state of Texas and the fourth most populous city in the United States, with a census-estimated population of 2.312 million in 2017. It is the most populous city in the Southern United States and on the Gulf Coast of the United States.
The WHA Aeros were successful during the 1970's, they actually had higher attendance than the NBA's Rockets in same arena. If non NHL hockey can succeed in Houston during the 1970's then an actual NHL team now will flourish. Houston has never had an NHL team and it's time we got our first shot, the 4th largest city in the USA deserves at least that, a shot. Others need to stop claiming Houston won't support hockey when we've never been given our first NHL try, no one can argue that. Go Aeros!
Best fit overall for a NHL franchise. 4th largest media market in US, huge corporate presence, many northern transplants, instant rivalry with Dallas, and it balances the league with 16 teams in each conference. We have a NHL-ready arena in downtown Houston with an owner that will spend to keep the team competitive. It really is a no-brainer.
4th largest city in America should have an NHL team. They will be successful more than people think. Houston is a Large city with LOTS of people. 2.2 Million in the main proper area and you just need 10 percent of that population to support them. That is a great number! Bring on the brand new NHL Texas rivalry! It will sell! Is also the right fit for the Central Division. Move the Coyotes there and they will make money again!
The Contenders
11
Milwaukee
Milwaukee is overdue for an NHL team. With the Fiserv Forum opening they would have a new modern arena that is within NHL regulations. Also with Chicago and Green Bay being close by and a strong following of hockey fans in the state I don't think it would be too hard to fill seats on a nightly basis.
12
Cleveland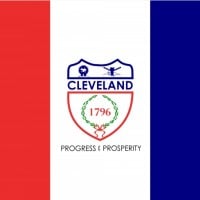 13
San Francisco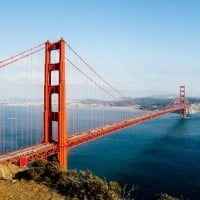 San Francisco, officially the City and County of San Francisco, is the cultural, commercial, and financial center of Northern California.
14
Victoria
Yeah, for sure. small is no problem. everybody here would instantly stop cheering for the canucks if they had their own on the island. think small but see big like how GB can do it
15
Cincinnati
I would love to see this happen, but Cincinnati already has a minor league hockey team called the cyclones.
16
Salt Lake City, UT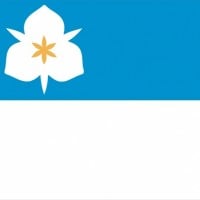 17
Charlotte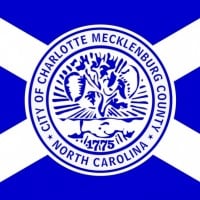 When I look at the City of Charlotte, it's obviously a larger city than what the City of Raleigh is. When you compare the major Pro-Sports Teams of the "BIG 4" in Charlotte and the major Pro-Sports Teams of the "BIG 4" in Raleigh, Charlotte has 2 of them which are the Carolina Panthers of the National Football League (NFL) and the Charlotte Hornets of the National Basketball Association (NBA). Raleigh only has the Carolina Hurricanes of the National Hockey League (NHL). I could see Charlotte getting an NHL team along with an MLB team just because they already have 2 Pro-Sports Teams already there. I could see Raleigh investing money for an NFL, MLB, and NBA team, but Raleigh and the rest of the Research Triangle Area is mainly known for their College Sports Teams rather than Pro-Sports Teams and it'd be hard to take that College fan population away by adding Pro-Sports Teams there. If Charlotte were to get an NHL team, there could easily be a developing rivalry with the Hurricanes. If Raleigh already has an NHL team, then the larger city Charlotte should easily get an NHL team.
18 Markham
19 Orlando, FL
20
Kelowna
Very beautiful city. This is one of the biggest Canadian cities without a NHL Team.
21
Miami, FL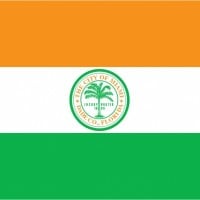 Miami, officially the City of Miami, is the cultural, economic and financial center of South Florida. Miami is the seat of Miami-Dade County, the most populous county in Florida.
22
Portland, OR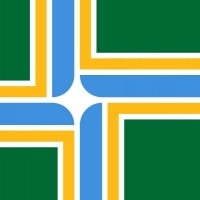 Portland is the largest city in the U.S. state of Oregon and the seat of Multnomah County. It is a major port in the Willamette Valley region of the Pacific Northwest, at the confluence of the Willamette and Columbia Rivers.
Portland is a hardcore sports city. They mass support the Blazers, Ducks, Winterhawks, and Timbers. They have a good enough arena in the Moba Center and if Seattle can't get their arena situation figured out, why not here?
Oregon. I met a lot of hockey fans while living there.
23
San Diego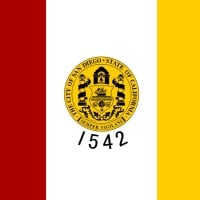 I've lived in San Diego since 2017. I just missed the Chargers by a couple days. The only franchise we have here now is the Padres. And they SUCK! We need someone to play at Quelcom.
24 Aurora
25
Atlanta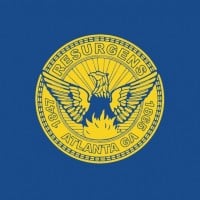 Atlanta is the capital and most populous city in the U.S. state of Georgia. With an estimated 2017 population of 486,290, it is also the 38th most-populous city in the United States.
When I look at the City of Atlanta's other 3 of the 4 main major Pro-Sports Teams (the Atlanta Falcons, Atlanta Braves, and Atlanta Hawks), I feel that the City of Atlanta could easily support an NHL Hockey Team, especially after a MLS Soccer got expanded there in 2017 (Atlanta United F.C.). The Falcons have been the best Atlanta Pro-Sports Team so far in the last 5 years since they made Super Bowl 51 in the 2016-2017 NFL Football Season and should have won it instead Tom Brady and the New England Patriots scoring 31 UNANSWERED points to win with a score of (34-28) in overtime (OT). The Atlanta Hawks have been pretty good in the last 10 years as well, except for this season (2017-2018 NBA Basketball Season). The last time they missed the playoffs was in the 2006-2007 NBA Basketball Season, so they've been pretty successful in the last decade, just not this season which will end their 10-year streak of making the playoffs. The Braves have not been that great at all and I believe that ...more
PSearch List