Favorite Edmonton Oilers
I decided to make a unique list on something I love a lot The NHL & the Edmonton Oilers!

I've been Oilers Fan for a long while maybe since I was born but I mainly remember becoming a Die Hard Hockey Freak in 2003-04.



The Top Ten

1 Ryan Smyth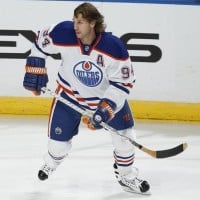 Hands down my all time Oiler and NHL player ever! He's my idol and my role model!
This guys had Guts and Heart! He left Blood, Sweat Tears and Teeth during his hard working career!
He was a True Blue Oiler. He bled The Oiler colours!
He's player the 2nd most amount of games of any other Past Oiler! He also finished tied at #1 in Powerplay Goals as an Oiler!
He also finished his career on the recent april 12 2014 a game in which I was at and was very emotional. Seeing Smyth Retire was hard!
The 1 thing I wish Captain Canada would have accomplished out side of Gold Medals in the Olympics and World Championships & all star Games, Fastest Hat Trick in Oilers history & many other Records and stats.
But sadly he was never able to win a Stanley Cup..
I could describe Smytty for ever but #94 is my Hero & my all Time #1 Fave Hockey/Oiler player!
Ryan smyth was a cool oilers player, I remember him from the 2006 playoffs
2
Jordan Eberle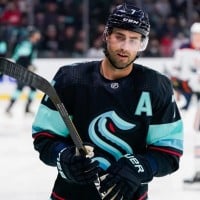 Yeah he's only been playing since 2010 but first impression speak volumes! His first ever NHL Goal I witnesses myself and wow was it beauty Goal! Now also he's a cool player to watch on the ice & Something aboot him I really love!
He's scored a lot of other beauty goals since I first saw him and he's also player a huge role in a few of Team Canada World Junior Gold Medals! In other words he's Creative and Clutch.
Jordan Eberle is a Beauty!
He's on Seattle Kraken now after a decent Time with the NY Islanders doing big things for his career while there inclusion some big goals and plays that lead to huge goals too. But one this that's never changed is He is a magician/wizard with the puck on his stick its dangles are sweet. Also he is my favourite Current Fave Hockey player in the whole NHL
3
Mark Messier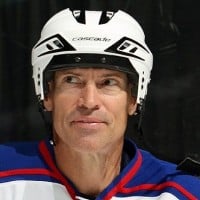 Mark John Douglas Messier is a Canadian former professional ice hockey centre of the National Hockey League.
This Legendary Oilers Leader was what being an Oiler mean't back in the 80's and early 90's. Mark happens to have been born in St Albert, Alberta Canada ( were I live now! )
He's won 6 stanley Cups 5 with the Oilers! ( one in which he was Captain)
The Moose was a mean, rough, tough, leader and was great player.
To many Oilers Fans he's still the Captain & boy was a a great Leader and a Competitor.
Not gonna tell you how many points he had & Games he played because all you need to know is he's a True Oilers Legend & he's one of the Greatest All Around Good Players ever to play NHL! And he's a Hall of Famer!
4
Wayne Gretzky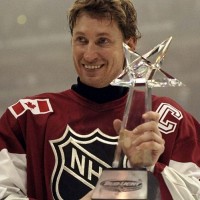 Wayne Douglas Gretzky CC is a Canadian former professional ice hockey player and former head coach. He played 20 seasons in the National Hockey League for four teams from 1979 to 1999.
What is there possibly available for me to say aboot The Greatest Hockey player Ever!
61 Career Records, 4 Stanley Cups, most ever amount of Goals, Assists & Points, World Cups, Gold medals, All star games, Hall of fame, etc.
He is the Great One for a reason!
Greatest Hockey player coming from a Bruins fan.
5
Ryan Nugent-Hopkins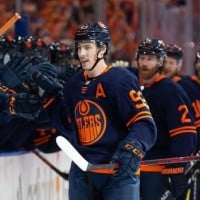 One of the better two-way forwards in the NHL, he's also been pretty loyal to the Oilers through hard times and good times too. Hopkins has speed, great passing skills, a dangerous wrist shot, and is amazing defensively. He does a lot of the little things needed to help a team succeed. RNH, or better known as NUUUUUUUUGGGEEEEE, is a key piece to the Edmonton Oilers team and he's my favorite current Edmonton Oiler!
6
Ales Hemsky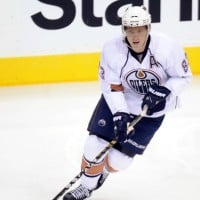 He was hands down mine and my Dad's favourite player to watch when we go to Oilers games because of what he can do on the ice with the puck. He is so entertaining to watch as a Oiler fan with his Dekes and moves he pulls off. Me and my Dad came up with the Term "Dipsy Doodle" For how to describe Hemsky's puck moves!

He was also a fine Oilers player for the years he was here including in 2006 when he scored a few huge Playoff Goals!
7
Sam Gagner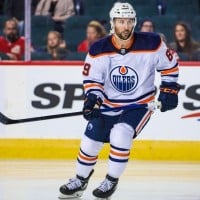 Sam Ganger was a hard working and Passionate Oiler since we Drafted him in 2007! He was a solid player every year and he's still young. Sam has scored some absolute Beauty's in game and the Shootout! You always know he's try his best each game even if he's small!
His most famous NHL moment so far was his outstanding 8 point night a coupe seasons ago Doing something that hasn't been done in an Oilers uniform since Wayne and Coffey did it!
I'm gonna miss him now that he's no longer an Oiler but I hope his career continues to be great!
8
Connor McDavid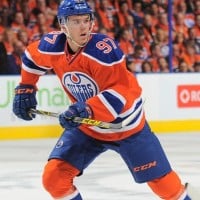 Connor McDavid (born January 13, 1997) is a Canadian professional ice hockey centre and captain for the Edmonton Oilers of the National Hockey League (NHL).
Keep the hate coming. The CUP is coming back to Canada.
Connor mcdavid is a cool oilers player he gets some good goals sometimes
Stupid goof pansy ass
9
Paul Coffey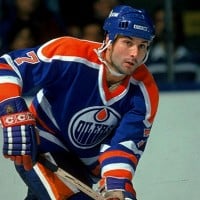 Paul is The greatest Oilers defense man ever! He's racked up so many points as an Oilers D-men or better know as Gretzky's D-men because other than Kurri, Coffey got a lot of points because of Wayne or for Wayne cause of Chemistry.
Also mainly cause of how Coffey played like. He was not a stay at home D-men at all no that's what Charlie Huddy Was for. Paul Was a offensive d-men big time. He's one of the best d-men ever!
10
Steve Staios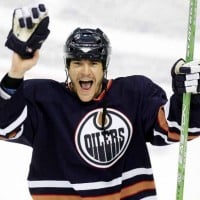 There aren't many stats I can share aboot him because um he wasn't know for scoring or getting a lot of points though he got his fair share... Because he was a Rugged Defensive D-men who was willing to rough it up, get physical, Sacrifice his body and be a leader!
Also he's never gonna win a Beauty contest but most Hockey player that play the way Staios, Smyth, Horcoff, Moereu & etc wouldn't neither.
Staios was a awesome d-man indeed and one of my faves because of his work ethic!
The Contenders
11
Darnell Nurse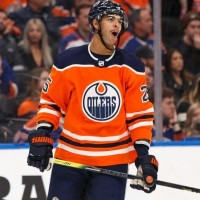 Darnell Nurse coms form a competitive family that's for sure!
As a Hockey player He's a solid Defender who is physical, strong & composed with being smart defensively. He's got the ability to skate very well to join the rush and contribute offensively too. He's proven to that he's got a lot of Endurance as he's the Oilers "Minute muncher" is what I call him because he's extremely valuable to the Oilers Team with how many minutes he can handle and play a night. one recent playoff game he played over 62 minutes which is only few minute off the record.
Nurse is great looking defender with the good offensive side to his game! it makes him a threat and a likeable person too
12
Leon Draisaitl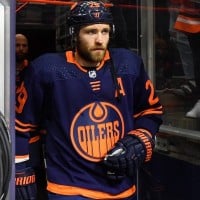 Leon is a German Hockey Icon at this point and he's one of the best Top quality players in the NHL today. His ability to score and find the back of the net from some ridiculous angles is superb but maybe even best thing is his ability to spot the right pass at the correct time to lead to a goal or something. He's also a beast with the puck on his stick because he can use his body to fend off other players trying to get the puck off his stick. Leon is Quite the hockey player
13
Zach Hyman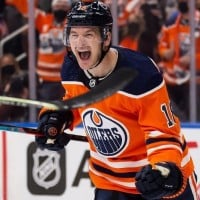 What a Talent Hyman is no doubt!
He's got that Battle, Grit and compete level every hockey player should have or strive to have as apart of their game. He rarely if ever gives up on a battle on the ice and he creates a lot of chances for the team he is on for sure. Oilers fan should enjoy having him on the team with how hard he plays the game!
14
Zack Kassian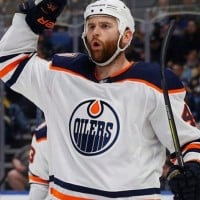 Gonna really miss Kassian but man did he create some highlights and lots more!
15
Ryan Jones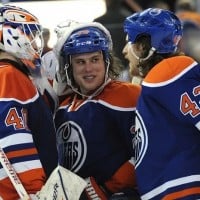 16
Dwayne Roloson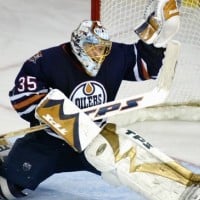 I was already a Hockey Freak before Dwayye became an Oiler but when he joined the Copper and Blue in march on 2006 he helped lead the Oilers to their 2006 cup run... We didn't win but it was just so memorable and Roli played amazing! Also the fews years after he still played great and was a fan Fave. Also you knew when he was having a good game because he would take the Puck and bat it with his stick and cleared in out of the oilers end!
Point is 2006 was when I was becoming a bigger NHL fan and Roli Helped grow my love for it because he helped my Oilers go on an amazing Run!
17
Glenn Anderson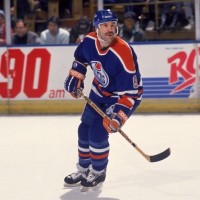 This guy is a fun Oiler to watch old clips and highlights of because of the way he played! When he drove to the net either the puck went in or he went in or the Goalie went in... Something went in the Net when Glenn came to the net!
Glenn has a lot of oiler records too & won 5 of his 6 Cups with the Oilers
Anderson also was apart of one of the best Lines The Oilers had Anderson, Messier & Simpson
18
Shawn Horcoff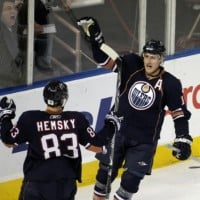 Solid Oilers Player over the years and he had some really good moments and was very reliable as a leader and a Center too.
19
Jari Kurri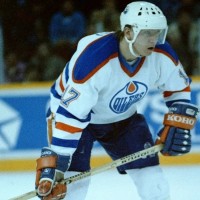 He's considered one of the NHL's greatest talent from Finland. Quite the Hockey players to and a good goal scorer too. one of the Best European hockey players of all time and has a great Career in the NHL too.
20
Fernando Pisani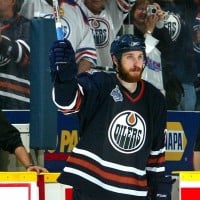 21
Ladislav Smid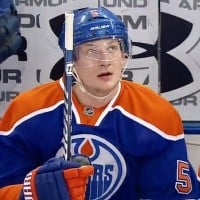 22
Ethan Moreau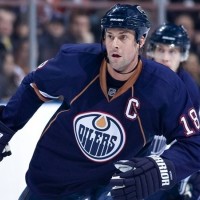 One of the toughest hockey players I've ever seen! he stood up for his teammates and rarely had any teeth in his mouth!

He was clutch on the PK as well!
23
Cam Talbot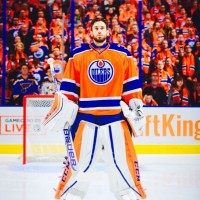 24
Tyson Barrie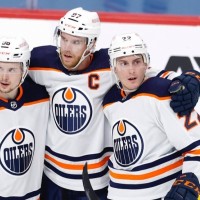 Solid Skating Offence minded Defenceman for the Oilers and other teams he played for previously. Barrie comes with a great skillset and really effective on the Powerplay unit.
25
Evan Bouchard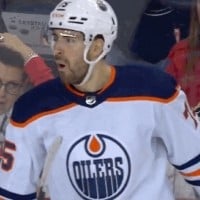 The Bouch Bomb is a deadly Weapon! Evan is super talented and got lots of potential to be more than good!
PSearch List