Top 10 Best Jazz Trumpet Players
1
Miles Davis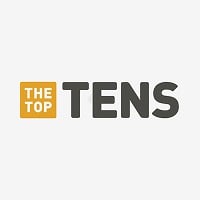 Miles Dewey Davis III was an American jazz trumpeter, bandleader, and composer. He is among the most influential and acclaimed figures in the history of jazz and 20th century music.
The most lyrical and innovative
Most innovative, transcended many styles & genre, most lasting impact. He's #1
Early Miles - pure technique.
Miles = Pure Genius!
2
Wynton Marsalis
He can play all styles better than virtually anyone.
He's just an amazing musician - TheLegoJedi
Go online says he's the BEST trumpet player in the world so start researching things BEFORE you make a list
He really is the best. He could win any trumpet battle against anyone, and it's hard to deny that. His sound is so much more mature than anyone else's. He's the Michael Jordan of the Trumpet. - mikespike
3
Clifford Brown
Thanks for putting Clifford at the top, Mike. Yes, he is the man -- so pure, sweet, gorgeous. Every note perfect in tone and melody. And to think that he died at 25, only recorded for 4 years, there's only one video clip of him playing (on the Soupy Sales show! ) -- and he had only been playing the horn for 10 years! Terrible tragedy to have lost him so young. That he and Sonny Rollins recorded together is the closest thing for me of proof that there is a god. - JimmyL
Any way you consider BROWNIE is the MAN
Must come after Dizzy no two ways about it.
Brown could connect phrases so well
4
Lee Morgan
No plays the trumpet better.
In addition to his outstanding compositional and technical playing skills, he was surely the best improviser ever on any instrument. I been listening to Morgan, live and recorded, for close to sixty years and cannot recall his ever repeating a particular phrase.
Hearing him play I Remember Clifford always brings tears to my eyes. Both he and Clifford left us much too early in life.
Most lyrical jazz trumpeter ever. Who knows what he could have accomplished with more years.
5
Louis Armstrong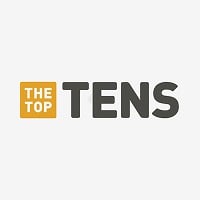 Louis Armstrong, nicknamed Satchmo or Pops, was an American trumpeter, composer and singer who was one of the most influential figures in jazz.
First trumpeter to God
LOVE Louis
This is the alpha and the Omega
1. Louis Armstrong
2. Wynton Marsalis
3.Dizzy Gleppsi
6
Dizzy Gallespi
No one played the trumpet like him. Her explores every nuance and range of the instrument.
Never stopped experimenting. The best don't, but he incorporated everything he found.
Not a technician but an artist that should never be forgotten.
7
Freddy Hubbard
Very cool and very very smooth! ! !
8 Nicholas Payton
9 Tom Harrel
10
Maynard Ferguson
Terrific!
He changed the way people play trumpet forever! He should be number 1 or at least in the top ten!
No other trumpet player could play such high notes with such control. He was incredible.
Wow we listened to some of his stuff in my schools jazz band and he's a god! - Phillip873
The Contenders
11
Chet Baker
Really very expressive and controlled his horn well. Especially with soft sounds.
He is simply the best.
Davis could not hold a candle to Baker
Such a great singing voice as well
12
Arturo Sandoval
Best trumpet player I've ever herd
Haven't heard range with such control since maynard.. he is in my top 5 for sure.
He would have to be in top ten
13
Harry James
Harry and Buck Clayton were the greatest trumpeters to come out of the Swing Era! Harrys colossal stamina, control and peerless technique ensued his place in jazz lore.check out his solo from Goodmans 1938 Carnegie Hall concert in Sing Sing Sing.also his solo in "gee baby ain't I good to you " from his Harry at the Riverboat album, after a 90 minute vodka martini session with Doc Severinson.
14 Claudio Roditi
15
Bunny Berigan
Hands down, best white trumpet player. then bix. then crazy jack purvis.
16
Bix Beiderbecke
Played at a different time when you part of a group and not a solo performer. This has lessened his fame but he was one of the greatest in the twenties and his contemporaries held him in the highest esteem.
Even Louis praised Bix.
I will take Satchmo's word on Bix!
17
Clark Terry
One of the great swing era trumpet players with both Ellington and Basie. His energy in his solos can always be heard. He is recognizable within a few notes. Love it when he plays trumpet and flugelhorn at the same time. One of my all time favorite players.
Clark Terry taught Miles Davis and Quincy Jones. Dizzie Gillespie said he was one of the greatest, if not the greatest, trumpet players ever.
19 Doc Severinsen
20 Thelonious Monk
21
Al Hirt
Great Dixieland perfomer could really hit the high botes
22 James Morrison
23
Roy Eldridge
Little Jazz is my guy - this cat can wail! big horn- way higher than no. 12!
24 Art Farmer
25
Blue Mitchell
Top Ten if not Top 5 player ever. His soul can be heard in every note.
26
Woody Shaw
He is to be in the top 5. Armstrong, Gillespie, Brown, Hubbard, Shaw.
27 Scotty Barnhart
28 Harry "Sweets" Edison
29 Fats Navarro
30 Henry "Red" Allen
31 Nate Rawls
32 Lew Soloff
33 Lee Loughnane
34 James (Jimmy) Smith
35 Wayne Bergeron
36 Bill Chase
BAdd New Item