Top Ten Jpop and Kpop Bands
Aisatsu
I love japanese/Korean music vote which one you like best I might put in some artist
The Top Ten
1
SS501
Such great songs
Best kpop boy band ever. All of their songs were super awesome with touching lyrics and amazing effects. And all of them are very talented so that they can sing and dance very well. SS501 is one of the most popular and loved kpop groups in history.
2
Girls Generation
They're perfect in every way. They are talented and kind. They love their fans as much as fans love them. They never try to fake their image or anything in front of fans and always feel comfortable among their fans.
People might not know but their songs other than title songs are really good and touching. Especially in Japanese albums the songs have very good lyrics.
+1I really like the girls generation because they are gorgeous, and actually also there songs are nice also. Love you yOONa
They're perfect in every way. They are talented and kind. They love their fans as much as fans love them. They never try to fake their image or anything in front of fans and always feel comfortable among their fans.
People might not know but their songs other than title songs are really good and touching. Especially in Japanese albums the songs have very good lyrics.
I really like the girls generation because they are gorgeous, and actually also there songs are nice also. love you yOONa
11 Comments
3
2ne1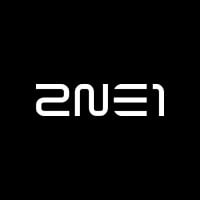 2NE1 was a South Korean girl group consisting of Bom, Dara, CL, and formerly Minzy. The group was formed by YG Entertainment in 2009.
First gg I ever really liked - Lavamoon
The first group to get me into K-pop this group is amazing and definitely can contend with female groups in the west. And I'm not even Korean
2ne1 is the best
AND I LOVE ALSO 2NE1.
AND ALSO HI TO SANDARA PARK.
5 Comments
4
Kyary Pamyu Pamyu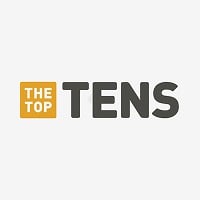 Pon Pon Pon one of her hit songs in America - Aisatsu
Her songs are so catchy with colourful music videos... love her
5
BTS
LOVE THEM - Lavamoon
Not only are they super talented dancers and artists, they're amazing individuals who care about their fans and put in so much hard work to please and impress them. Their songs are inspirational to so many people, with important messages on self love (among other things), and deep lyrics.
Aren't they like the most popular K-POP boyband in America if not the world? BTS are such amazing people who moves so many people with their lyrics no matter where they are from. They kinda broke language barriers and taught people to love themselves.
Which one of these groups have 3 number one albums for BILLBOARD US charts in less than a year? Which one of these groups are selling out stadiums around the world? Who attended the Grammy's? - TaehyungsGucciEarring
31 Comments
6
Perfume
I love them they're perfect
Best jpop group hands down
I love these girls - Aisatsu
Love them! They really should have a bigger fanbase because whats not to love about their outstanding talent and mindblowing creative performances. Amazing! Daisuki ;-)
3 Comments
7
AKB48
I love them!
AKB and the 48Group are more than normal idols, they are huge sweethearts and also cover important topics.
Look these girls up there awesome - Aisatsu
I like their song
8
Vocaloid
Vocaloid beats jpop and kpop. it already says a lot when virtual singing characters get more audience at concerts than kpop and jpop groups!
I love IA more than my kpop bias groups infinite and blackpink. vocaloid is the best
The best. That's all there is to say. They surpass everything and everyone.
They beat SNSD by a large meter.
6 Comments
9
Babymetal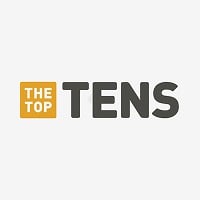 Babymetal is a Japanese metal idol band. Their line-up consists of Suzuka Nakamoto as "Su-metal", Yui Mizuno as "Yuimetal", and Moa Kikuchi as "Moametal".
good
They are truly unique and admired. Plus their number #5 in the world, beating out EXO and 2NE1.
Stellar! The freshest thing in music in a generation. Energetic, stellar, and fun all-in-one!
Remember: metal beats plastic every time
9 Comments
10
Passpo
It's a Japanese idol group - Aisatsu
The Contenders
11
Kwon Yuri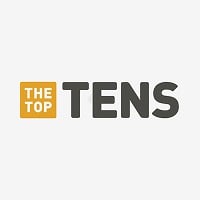 Kwon Yu-ri, better known by the mononym Yuri, is a South Korean singer and actress. She debuted as a member of girl group Girls' Generation in August 2007.
Yuri is my favourite member of SNSD. She is very good at dancing and singing. And also she is a good actress. She is very pretty.
The black pearl is a multi-talented kpop idol
Lol She's amazing and I love her but not a band people.
The most sexy member of snsd
2 Comments
12
EXO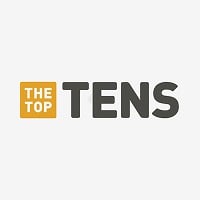 Exo is a South Korean-Chinese boy group based in Seoul. Formed by S.M. Entertainment in 2011, the group debuted in 2012 with twelve members separated into two subgroups, EXO-K and EXO-M, performing music in Korean and Mandarin, respectively.
I love EXO. They are the best. Their vocals are amazing!
I love Exo. Exo is the best. Exo is better than SNSD. I love Exo more.
EXO is better than few other bands even though they were rookies, they rose to a top level very quickly, they got talent, EXO-L
hey
13
Yoon Bora
Bora is one of the most athletic female kpop idol
Also not a band but a great singer/rapper - Aisatsu
14
Big Bang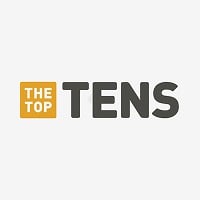 Big Bang is a South Korean boy band formed by YG Entertainment. The group consists of 4 members: G-Dragon, T.O.P, Taeyang, and Daesung.
Greatest k-pop group ever!
Bigbang the best group ever!
They are sooo adorable!
I LOVE BIG BANG BUT I WANT EXO I'M ONE OF THERE FAN
1 Comment
15
Arashi
No one can beat the Kings
Arashi will always be the best! Keep it up!
I love Arashi they are all very close and support each other. their 17th year is coming soon
16
Kalafina
Although disbanded but still my no. 1 vocal group.
Although I am still confused if Kalafina is to be considered as a jpop group but nevertheless I love love Kalafina. They should be ranked much more higher if not number 1. Extremely hard songs and their 3 parts harmony is just out of this world for me.
The most powerful set of vocals and incredible talent! Beautiful faces and personality were just a bonus!
Kalafina should be #1. Best Japanese group ever!
1 Comment
17
SHINee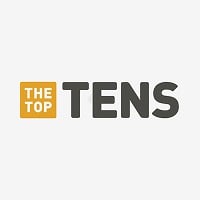 Shinee is a South Korean boy band formed by SM Entertainment in 2008. The group is composed of four members: Onew, Key, Minho, and Taemin. Originally a five-piece group, vocalist Jonghyun died in December 2017.
Almost 10 years and they still are the best!
SHINee is good at Jpop and Kpop!
Their vocals slays!
No one can beat them
6 Comments
18
AAA
The best
So cool...just love them like hell...
Shuta sueyoshi is so adorable...even Nissy is cute...check them out for they're stunning...
19
Infinite
I fell in love with their music style. Each of them has unique voices & tones. Not the typical boy bands. I also really like how they interact with their fans such as interacting with your own friends. Overall, I really like them because they're different & unique in so many ways; talents, looks, personalities.
Infinite has came up with fanomanal songs in both Korean and Japanese so I just love them and will always be an inspirit.
20
Aqours
Aqours is life
I love Aqours. (Yohane is best girl hands down)
21
Super Junior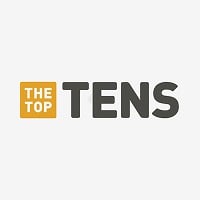 Super Junior is a South Korean boy band. Formed in 2005 by producer Lee Soo-man of S.M. Entertainment, the group comprised a total of thirteen members at its peak.
22
Hey! Say! Jump
'Heart-throb you say? '
Very true. I fell in love at first sight.
They're literally the best! They are so underrated and should be more popular!
Hey say jump is my favorite one.. he should be top 3 what?
I LOVE JUMP SO MUCH! They are one of my fave bands:)
they are all adorable and recently they are getting out of the cute image which is sad:( BUT I love their new style they look so damn hot!
23
E-girls
I checked them out, they're pretty good. My favorite song is Dance All Night.
My favorite is Dance All Night! They're unique
They are amazing dancers & have great vocals. They also have amazing energy and MVs which makes the really unique! The girls are so beautiful too.
24
One Ok Rock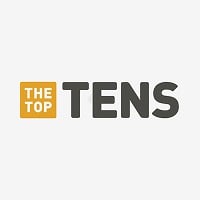 One OK Rock, is a Japanese rock band, formed in Tokyo, Japan in 2005. The band currently consists of Takahiro Moriuchi, Toru Yamashita, Ryota Kohama, and Tomoya Kanki.
They're the best of the best
I like one ok rock very much!
25
B.A.P
Stan after one shot and power - Lavamoon
26
FT Island
Their music is great! Sometimes rock, sometimes more ballad-ish songs, they have a lot of different genres. And the lead singer Lee Hong Ki has such a beautiful voice *sigh*
27
B'z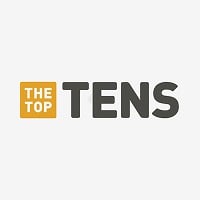 B'z is a Japanese rock duo, consisting of guitarist, composer and producer Takahiro "Tak" Matsumoto and vocalist and lyricist Koshi Inaba, known for their energetic hard-rock tracks and pop ballads.
Best band of Asia
28 Morning Musume
29 GARNiDeLIA
30
Flow
Come on Code Geass - Alaude
31
NCT U
7th sense is my favorite - Lavamoon
32
GOT7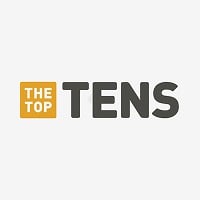 Got7 is a South Korean boy band formed by JYP Entertainment. The group is composed of seven members: JB, Mark, Jackson, Jinyoung, Youngjae, BamBam, and Yugyeom.
Love these dorks - Lavamoon
A very talented group they're talented,funny,and very cheerful their songs are very catchy and creative
I LOVE Got7 not only is their music catchy and has a great vibe to it, but their personalities are BEYONDDD compare. I honestly think they should be higher on the list, but ya. LISTENN TOO GOT7 GUYS YOU WILL NOT REGRET IT!
33
Generations from Exile Tribe
I mostly love Ryota Katayose because he is my first love in Generations
Till Overseas group I like Ryota
34
T-ara
It's the best for me
Best group. I love Eunjung
35 SPYAIR
36 Apink
37 Scandal
38 JYJ
39
CNBLUE
I love that they explore so many different music genres! It's also nice to have a group who plays the instrument themselves, it's so cool!
40 B1A4
41
Gazette
It's The GazettE, not Gazette, but they are wonderful!
42 BEAST/B2ST
43
TVXQ [OT5]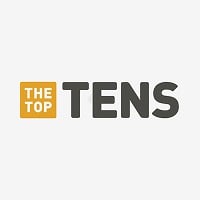 44 LM.C
45
Teen Top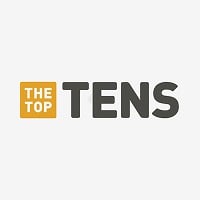 Teen Top, I love you!
46
BLACKPINK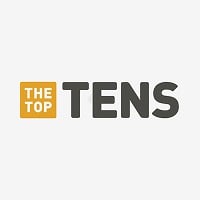 Blackpink is a South Korean girl group formed by YG Entertainment, consisting of members Jisoo, Jennie, Rosé and Lisa.
Kpop idol girl
47
Chanmina
She's a Japanese/Korean rapper from Japan my favorite from her is Doctor and pain is beauty - Lavamoon
BAdd New Item
Related Lists

Best Jpop Artists and Bands
Best Jpop Dancers

Top 10 Best KPop Bands
Best Male Kpop Bands
List Stats
1,000 votes
47 listings
5 years, 121 days old

Top Remixes
1. Girls Generation
2. 2ne1
3. Kyary Pamyu Pamyu
Aisatsu
Error Reporting
See a factual error in these listings? Report it
here
.