Top 10 Portrayals of Javert in Les Miserables (West End / Broadway)
The Top Ten
1
Phillip Quast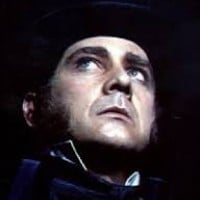 The DEFINATIVE Javert. He delivered the best rendition of Stars in the history of the show. The determination, the obsessiveness, the power and the seriousness really show in this legendary performance that was made popular thanks to the 10th anniversary at the Royal Albert Hall in 1995. Perfection.
I am still 25 years later absolutely blown away by this astounding performance if you can even call it that. It was just Javert in the flesh standing there! No one can ever channel a character as brilliantly as our dear Philip does!
I did not saw Philip Quast in real time, but he IS Javert. Bradley Jaden and Jeremy Secomd I did saw! They where amazing good!
2
Roger Allam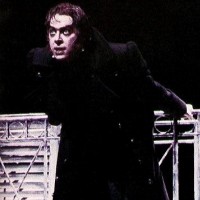 The original that isn't really talked about. A really talented actor who gets overlooked. He had a rich baritone voice and a really scary looking face that really milks the role and should always be remembered.
3
Earl Carpenter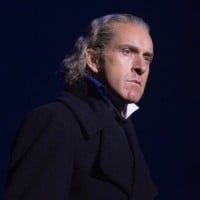 This man's powerful rich baritone really makes this performance soar with such passion, aggression and power that makes his suicide scene even more gut-wrenching, that cast in general is amazing but Earl is so terrifying and so memorable that I couldn't resist putting him on this list
4
Hadley Fraser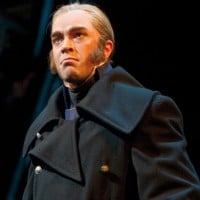 I've never seen or heard. I just know! If you have never heard him sing before you are missing out! He has a cool vibrato when he sings, and he kills every role he plays, so I assume… Thanks Hadley!

PS: his Grantaire is hilarious!
Many people love Hadley in general but his Javert was very popular as well as Ramin's Valjean. These two are basically the bromance that makes this combo generate such a fan-following.
5
Norm Lewis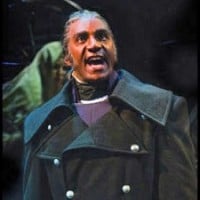 How is he not higher on the list? He is currently 6th on this list, but I'd say THAT is a mistake! His voice is so rich! I like how in his portrayal of Javert he isn't a villain. He just fights for what he THINKS is right. Norm Lewis's version of "Stars" does it for me. Incredible. Determined. Norm Lewis. Thanks Norm!
While he's not the best as Javert for me, I much prefer him as the Phantom, he has made history as the first African/American to play both of these parts which is really ground-breaking. His baritone voice can be out of control at times but still his performance is always wonderful.
Absolutely blew me away, an incredible portrayal of Javert!
6
Jeremy Secomb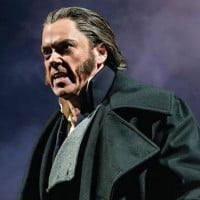 I saw this man play Javert back in 2015 and he was wonderful. I found out later that he was the understudy for Phillip Quast back in Australia. No wonder he was so good! Learning from the legendary portrayal that many people look up to!
Amazing performance! I have never been moved so much with his rendition of stars.
7
David Thaxton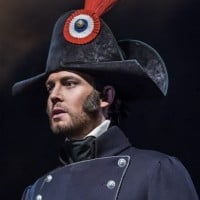 His voice really took a lot of getting used to but still his Javert was very compelling.
8
Killian Donnally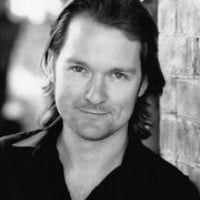 Even though he just understudied for the part back in 2010, many people were really impressed with his take on the role. His rendition of "Stars" blew everyone away!
9
Bradley Jaden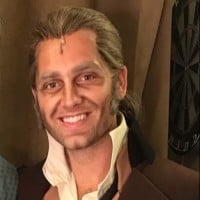 Been seeing this show for over 30 years and this man IS Inspector Javert! Just Wonderful and 1 in front of Russell Crowe ...are you kidding me!
Not seen the guy play Javert but I saw him play Enjolrus back in 2015 and he was excellent. I have heard that he's really good as Javert as well. Even though he's still very young.
10
Russell Crowe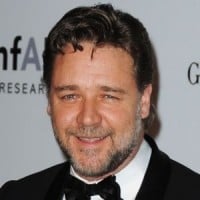 Russell Ira Crowe is an actor, film producer and musician. Although a New Zealand citizen, he has lived most of his life in Australia and identifies himself as an Australian.
His voice in the 2012 movie production stunned me. While his voice took some getting used to, it was beautiful! His rendition of "Stars" should NOT be overlooked.
Perhaps not the best singer, but his acting skills as Javert are unrivaled. He looks like the Javert I imagined when I read the Hugo novel.
I found his voice spell binding, the best singer in the film.
Am... Am I the only one who actually thinks he did a good job?
The Contenders
11
Tam Mutu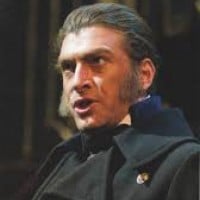 Not a favourite of mine but he did pull off an excellent performance and he is very good actor.
12
Michael Ball
Absolutely phenomenal, singing, facial expressions and acting combined to make Michael, for me, the best ever!
13
Terrence Mann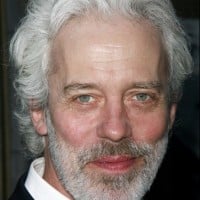 Saw him in the original show. He stopped the show twice, with his two solitary solo songs. Absolutely fantastic theater.
14 Will Swenson
15 Chuck Wagner
16 Nic Greenshields
BAdd New Item