Top 10 Hair Growth Supplements
The top 10 safe and natural multi-vitamin hair growth supplements available on the market, prescription-free.
The Top Ten
HR23+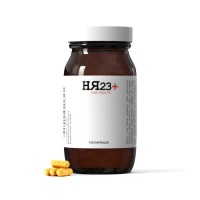 This is easily the best hair supplement I have tried. I have seen significant improvements in my hair since using HR23+. - VitaminsMan
This is a wonderful supplement! I've suffered from chronic hair loss for years, and after trying so many treatments, I finally found a supplement in HR23+ that truly works. I couldn't be happier. - misspippalee
Well deserving of its place at the top. Super product! - lustful-lady
My hair has stopped thinning. I would it say it has prompted growth of new hair. This is very satisfactory result..
Viviscal for Women

Good supplement. Worked to a certain extent. - lustful-lady
Nutrafol for Men

Great working product but extortionately expensive. - VitaminsMan
Priorin

Viviscal for Men

Effective.
Foligain

Nutrafol for Women

Phytophanere

TRX2

QUAI Thin