Top 10 Best Male Race Horses
1
Secretariat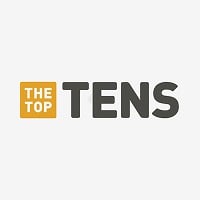 Secretariat was an American Thoroughbred racehorse who, in 1973, became the first Triple Crown winner in 25 years.
Secretariat has so much stamina and that's what I loved in this amazing horse
No doubt in my mind Secretariat was the BEST/GREATEST. Never be another outstanding horse like him!
Won the triple crown with 'record time in the Kentucky Derby of 1:59 a track record that he still holds. Has a matched but not broken time In the preakness stakes of 1:53. He also holds a world record in the Belmont with a untouched time of 2:24 and a 31 length victory. - Gatsby
I watched him race...awesome! Records still stand...Salute Big Red!
2
Phar Lap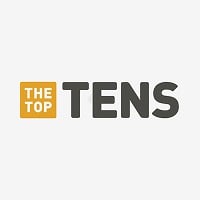 Phar Lap was a champion Thoroughbred racehorse whose achievements captured the public's imagination during the early years of the Great Depression.
He's nice and awesome. Note:please comment. - Gatsby
Is the greatest racehorse in history! - spirithorse
He's the best, =]
3
Man O'War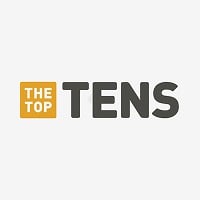 Man o' War was an American Thoroughbred who is widely considered one of the greatest racehorses of all time. Several sports publications including The Blood-Horse, Sports Illustrated, ESPN, and the Associated Press voted Man o' War as the outstanding horse of the 20th century.
Man o war was a horse that dominated his half of the century. - Gatsby
I think MOW and Secretariat and Northern Dancer are the fastest maybe. MOW should be first, he was held back and given too much weight. It would have been nice to see him race Secretariat. I don't really like racing etc anymore though because it's too dangerous for the horses. They are all grat though, lets face it some of them are only faster by a fraction of a second😹.
4
Seabiscuit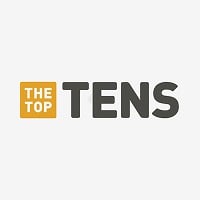 Seabiscuit was a champion Thoroughbred racehorse in the United States. A small horse, Seabiscuit had an inauspicious start to his racing career, but became an unlikely champion and a symbol of hope to many Americans during the Great Depression.
He was a horse off the times at a point in a great nations history When all there was was hope that things would get better like the great nation america is He would also not be beaten like all good things he had heart he is the peoples champion
Ha!, number four.
Was a little speed sprinter if you ask me. Won a match race vs the triple crown winner war admiral. - Gatsby
GOT TO LOVE AN UNDERDOG!
5
Sir Barton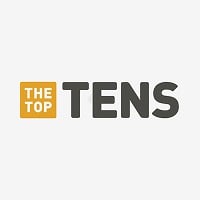 6
War Admiral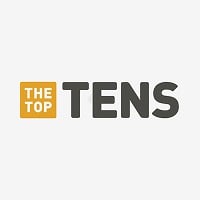 War Admiral was an American thoroughbred racehorse, best known as the fourth winner of the American Triple Crown and Horse of the Year in 1937, and rival of Seabiscuit in the 'Match Race of the Century' in 1938. During his career toward the end of the Great Depression, War Admiral won 21 of his 26 starts ...read more.
War admiral was a mean lean racing machine! - Gatsby
It was a little sad that a triple crown winner that was 17hands lost a match race vs seabiscuit that was NOT a triple crown winner and was 15-2hands . - Gatsby
7
Citation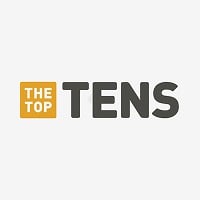 Citation (April 11, 1945 – August 8, 1970) was an American Triple Crown-winning Thoroughbred racehorse stallion who won 16 consecutive races in major stakes race competition. He was the first horse in history to win one million dollars. He was foaled at Calumet Farms in Lexington, Kentucky. Citation ...read more.
8
Frankel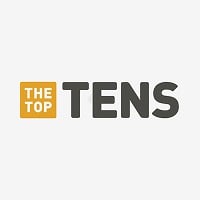 Frankel is a British Thoroughbred racehorse. Frankel was unbeaten in his fourteen-race career and was the highest-rated racehorse in the world from May 2011.
Extremely difficult to say which horse is the greatest ….. too many variables.
However, I watched both horses run and along with their statistics I find it very difficult to decide between Frankel and Secretariat but, I give a slight edge to Frankel based on level of competition. No other horse is close enough to challenge either.
Frankel one all of his races and he holds lots of track records. - Gatsby
A marvellous specimen of a Horse.
9
American Pharoah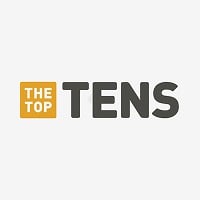 American Pharoah is an American Thoroughbred racehorse who won the American Triple Crown and the Breeders' Cup Classic in 2015. In winning all four races, he became the first horse to win the "Grand Slam" of American horse racing.
A horse with one of the most beautiful and efficient strides ever. The first Grand Slam winner in the Breeders Cup era and one of the top 15 horses off all time. He broke the 37 year drought of triple crown winners in 2015. One of the truly great racehorses.
US racing's first grand slam winner and has a very special personality and camaraderie with people. He is also the 1st Triple Crown winner of the 21st century and internet era.
My favorite racehorse of all time! Love him
Cool horse
10
Tapit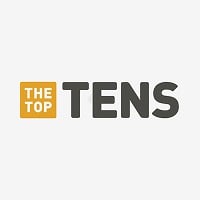 Tapit is an American Thoroughbred racehorse. Out of the Unbridled mare Tap Your Heels, he was sired by Pulpit.
Tapit sired the Zenyatta colt zenconic is a great sire and good race horse. - Gatsby
The Contenders
11
Bernardini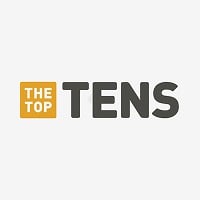 Love him 3rd favorite race horse. - Gatsby
12
Afleet Alex
Afleet Alex one of the best in last 20 years, Barbaro a great one. A real good horse but he has to compete with the greatest.
13
Sham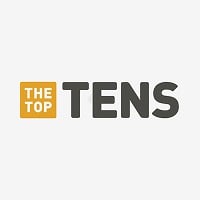 Sham, an American thoroughbred race horse, a leading three year old horse in 1973, but was overshadowed by his more famous peer, Secretariat. Sham was a dark seal brown in color. While racing, he wore green and yellow blinkers.
Sham is cool
14
Barbaro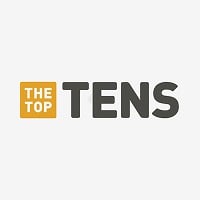 Barbaro was an American Thoroughbred racehorse who decisively won the 2006 Kentucky Derby, but shattered his leg two weeks later in the 2006 Preakness Stakes, which ended his racing career and eventually led to his death.
If anything he was the strongest, its just that the horse god called him up early for his own stable, god bless you Barbaro
Barbaro was the best racing horse of all time in my opinion! !
15
Dr Fager
The only way he could be bet was to run a rabbit against him
Dr. Fager would win any field of dreams race from 6 furlongs to a mile and an eighth. At a mile and a quarter he would still be the one all others would have to be wary of in case someone was crazy enough to try and run with him early. Unbeatable under any circumstance up to a mile. In a match race against anyone who ever lived, he would be my choice at just about any distance period.
16
Galileo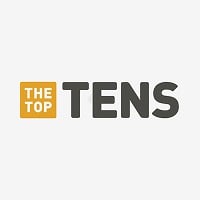 Dual derby winner and the best stallion around
17
Northern Dancer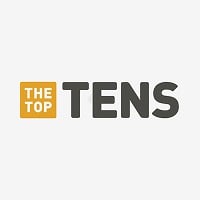 Northern Dancer was a Canadian-bred Thoroughbred racehorse who won the 1964 Kentucky Derby and Preakness Stakes and became one of the most successful sires of the 20th century.
HE SHOULD BE IN TOP 5 BEST RACEHORSES. - STAHPITLINDA
One of the most prolific sires of all time and one hell of a little horse!
18
Seattle Slew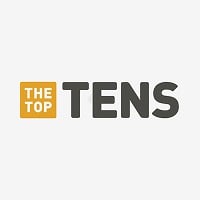 Seattle Slew was an American Thoroughbred race horse who won the Triple Crown in 1977—the tenth of twelve horses to accomplish the feat.
Ain't 24 better. May be none better. He just ran and never saw him road hard. Vs secretariat..a dream come true.
19
Omaha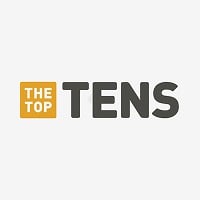 20 Kelso
21
Justify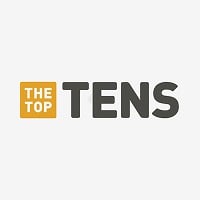 22 Nijinsky
23
Affirmed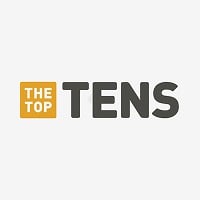 24
Bold Ruler
PROBABLY THE GREATEST SIRE OF ALL TIMES, HE WAS 1973 SIRE OF THE YEAR, THE SAME YEAR IS BREATHTAKING SON SECRETARIAT WON THE TRIPLE CROWN.
25 War Front
26
Hard Tack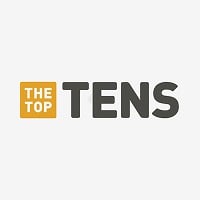 27 Native Dancer
28
A. P. Indy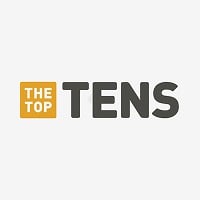 29 Bold Reasoning
30 Roberto
31 Troy
32 For the Flag
33
Spectacular Bid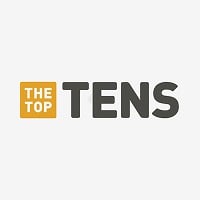 My favorite horse racer ever. Big heart.
34 Street Cry
35
Gallant Fox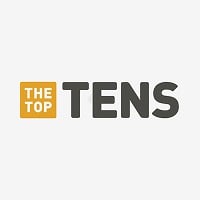 Gallant Fox was the winner of the Triple Crown in the U.S. in 1930. He had a bright blaze on his head. He was born and bred in Paris, Kentucky at Clairborne Farms and was a son of Sir Galahad III. Among his progeny were 1935 Triple Crown winner Omaha and Granville, the 1936 Horse of the Year. He also ...read more.
36 Aureus
37
Wonorg
Won the Stratco Handicap in 2015. He has a heart on his forehead, Has such a big heart it wouldn't all fit in his chest.
38 Sir Ready
39 Ballidu Bomber
40
King Redpin
Yeah Diesel! Your training rocks!
41
Dan Patch
Three Hollywood movies made about this horse. He was a favorite of Harry Truman, who sent him fan mail and also Eisenhower. The horse was as famous as Caruso.
42 Swaps
BAdd New Item