Yesung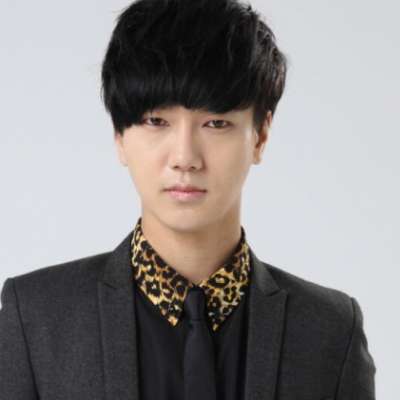 Found on soompi.io
Info
Kim Jong-hoon better known by his stage name Yesung, is a South Korean singer and actor. He is a member of the South Korean boy band Super Junior and its subgroups Super Junior-K.R.Y., Super Junior-H and S.M. The Ballad.
Comments
Top
Popular
Newest
YaY! I scrolled down the list to find him..Because the scope too big so it's okay as well as he's included! Proud of you Yesung..You are the one! Your golden amazing voice and great understanding in songs make you the best among the worldwide..not only in Asia..Let's continue to shine our world with your voice.We will wait for your comeback in 2015!
THE BEST IN MY HEART FOREVER AND EVER! His singing is just perfect! The huskiness, the emotions... It just melts your heart and makes you fall completely in love with him!
Yesung Oppa is the best singer, best of the best
yessung from super junior is good singer and good person
ELF please vote for him
Super Junior fighting
Yesung! He has a great voice, the ability to mix well. His voice can touch the hearts of all people! I really love him so much! - kkomingttangcchoma
Oppa! You must win! Yesterday, you in 135, and now in 71! Go ELF and Clouds, helping Yesung oppa to remove the 7 and be the best 1
Yesung is always be the best singer in this world! He has a gold voice so he will be the best singer! Fighting!
He's so good at singer like angel's voice

Love you always oppa
ELF please vote for him
Gomawo...
Yesung is the best singer! Yesung number 1 yesung number 1!
He's voice really great and his had angelic voice - ditaclouds0304
He best voice in super junior, I'm sure that he can be the winner
The Best Voice, also The BEST SINGER I've ever known..
ELF Please vote for Yesung, if you want to know about him, just search in YouTube and you will know how good he is..
Oppa you're th best! Love you so much!
He is member's Super Junior, lead vocal his voice will make you cry if you hear it ~ she's really amazing, I beg you support him: D
His voice can steal my heart...
Once I heard his song that made me fall in love with his voice..
His voice is so amazing,

Please vote for him,
My favourite voice in this world
Yesung Your voice so great, K-pop always amazing!
KIM JONG WOON I LOVE YOU
He is a member of the famous boyband in the world Super Junior and he's Lead Vocal in his group..
He has a very beautiful voice - ditaclouds0304
His deep voice, sounding solemn and heart-wrenching, especially for the more mellow songs
Yesung the same meaning as Art-Of-Voice

Daebak Oppa
You're the best on suju... ELF, please vote for our yeppa...
Your voice can melting our heart. It's bad if you get this number...
Oppa why so degenerate Posisis you? I'd not be in position 1? Ahh ELF kemon our oppa vote, because the actor is the best! - ditaandika
He's nice voice very like this boy...
I hope oppa winner in award Saranghaeyo yesung oppa I hope you be a winning
He can sings ballads, pop, rock, even so many genre...
His voice so amazing, and never failed to make you cry if he sings a sad songs..
Vote for him soon.. Palli..
Your voice is so artistict. I Love you appa.

He is so beautifull voice.

Appa, your so good namja, SUPER JUNIOR WINNER. With Yesung-APPA WE TO WINNER ELF
Uri Art Of Voice

The first place is on your hand oppa. S=kudareul saranghae.. Love you until I can't breath - angelcloudysiwonest
He is so good voice...
And also a good person, handsome, cute, respectly, funny, friendly..
So, let's our support Yesung super junior..
I hope, yesung be the winner...