Top 10 Metal Songs of 2018
1
Diluvium - Obscura

I would like it more if it was instrumental. I don't like extreme metal vocals (except most thrash and speed metal). - PhoenixAura81
I perfectly understand that because it was the same with me when I was a new metal fan. - Metal_Treasure
What haven't been said about this band and this song yet? We already know what to expect: perfection. Which this song is. - Metal_Treasure
2
All Out Life - Slipknot

I didn't add this... And it was spam voted to #1... - Metal_Treasure
I have also seen a comment that may have been from you, which says that because a band has a heavy sound it does not make them metal. Also, some of your comments make you sound like a metal snob. If you're not a metal snob, then word your comments in such a way that they make them not so snobbish in sound. Now I want you to do what my username says. - ProveMeWrong
Slipknot at it's best!
Best song ever
3
Lightning Strike - Judas Priest

Stupid Slipknot fans don't understand that all Judas Priest songs are masterpieces - James_Hetfield
Why isn't this higher? - Userguy44
It will get higher when more people start voting on this list. It's already in the top 10, it was much lower before. Update: in the meantime a user put it on dishonorable mentions... - Metal_Treasure
4
Sire of Sin - Cryptopsy

Heavy as it should be. This is what we expect from Cryptopsy. And the new singer is pretty good - Metal_Treasure
5
Of Unworldly Origin - Revocation

6
Anchorite - Augury

This is the longest track on the album (08:07) but it's so well organized / composed that it's fluid. - Metal_Treasure
7
Sham Pain - Five Finger Death Punch

That's nowhere near metal! - Metal_Treasure
8
The Bee - Amorphis

9
My Own Grave - As I Lay Dying

Metal_Treasure Isn't that kind of the point of metalcore, and what makes you say what metal is and is not? I think most people who like pop rock would despise of this song. - imfc20
The pop rock part is unsuitable. We are talking about metal here. Pop has no business in metal.

Also, this item has been SPAM VOTED. - Metal_Treasure
Understandable, but you said that metalcore isn't metal, and vast majority metalcore songs have signing if not all, and theirs still a lot of metalcore on the metal encyclopedia. - danimey
10
Ethereal Skies - Obscura

This song showcases how to be highly "technical" and play with jaw-dropping virtuosity without sacrificing the melody. - Metal_Treasure
The Contenders
11
Incense & Iron - Powerwolf

12
Firepower - Judas Priest

13
To Drink from the Night Itself - At the Gates

This should be waaay higher, top 3! - danimey
14
Betrayer - Trivium

15
Illusive Golden Age - Augury

Just gorgeous! (play the sample) - Metal_Treasure
Augury? Ok. I'm down for that. - AdamDestructorJr.
16
Raise Your Banner - Within Temptation

17
Nuclear Alchemy - Watain

Seriously. - Skullkid755
18
Mad Hatter - Avenged Sevenfold

Great song, gives you that vibe of insanity. Also a good song for IV on Black Ops 4!
I'm not a big avenged sevenfold fan but this song was pretty good actually
19
Giza Butler - Sleep

20
The Valley - Stryper

21 Pounding the Pavement - Anvil
22
Fire & Forgive - Powerwolf

23
Everyone - Jonathan Davis

24
Final Resolve - Sinsaenum

25
The Sacrament of Sin - Powerwolf

26
Humanoid - Cynic

This band is NOT metal anymore. They already play prog rock. And this song is prog rock, too.
Stop adding non-metal songs. Thanks. - Metal_Treasure
This is metal, you're just a too far gone brainwashed individual from a brainwashing site called the metal encyclopedia. - MetalMan
27
New Rise - Primal Fear

28
Take It to the Cross - Stryper

29
Count It Up - Fame on Fire

30
Venom of Venus - Powerwolf

31
Clandestine Stars - Obscura

Awesome bass solo followed by awesome guitar solo - Metal_Treasure
32
A Home - Rivers of Nihil

33
A Reason to Fight - Disturbed

LOL. This isn't metal at all. - Metal_Treasure
34
Fist by Fist (Sacralize or Strike) - Powerwolf

35
In Limbic Resonance - Kataklysm

36
Rats - Ghost

Is this even metal? Not for me. This is just radio friendly rock. - Metal_Treasure
Its metal just not death metal
Should be number one
37
A Wolf in My Heart - Heidevolk

38
The Inversion - Beyond Creation

Quickly becoming one of my favorite tracks by this band. The first half is great and what you expect from Beyond Creation. The second half however really takes it up a notch as the band slows it down and really showcase their versatility. And then, of course, it ends on the heaviest moment making it all come together nicely. Overall, just a really really solid track. - cjWriter1997
39
Northern Chaos Gods - Immortal

40
Conquer This Climb - Flaw

41
Fake - Five Finger Death Punch

42
I Love It - Fame on Fire

43
Where Owls Know My Name - Rivers of Nihil

44
Reanimated - A Killer's Confession

45
I Stand Alone - Sinsaenum

46
Dream - Amaranthe

47
Fairer Than the Sun - Leaves' Eyes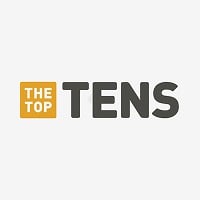 48
Mater Dolorosa - Augury

49
Layers of Reality - Pestilence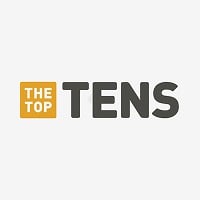 50
Towards the Sanctuary - Watain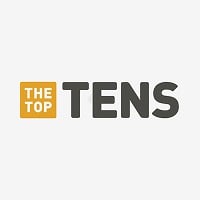 PSearch List