Best Michael Jackson Dance Songs
FreddyGodzilla
The Top Ten
1
Billie Jean
And this famous performance in Motown! Eh, so awesome
moonwalk
This is such an amazing piece by Michael. It is just so fun and unique as a whole! I would definitely recommend this is a song to learn
this is hard to choose I love dancing them all but I would say Billie Jean is just the best! amazing.
20 Comments
2
Smooth Criminal
Yeah, the best just for dancing it!
YES! THIS IS THE BEST SONG FOR DANCING!
This is probably the best dance song of Michael Jackson.
RIP MICHAEL. The best there was, the best there ever will be.
19 Comments
3
Don't Stop 'Til You Get Enough
If I hear it I just start dancing!
I am a best friend and best fan
Makes you do the shoulder shake for sure!
I like it the dance Really
4 Comments
4
Thriller

I like his songs and dance.
Most memorable song of all time..
A great singer and dancer in world
Great dance
4 Comments
5
Beat It

One of his greatest songs, and a great dance song!
No more beat it this song make me mad
Just awesome
No more comment
2 Comments
6
Bad

The best song by MJ. the song just fills mr up with 2000watts of energy and I just love it. The moves of the dance are absolutely awesomeand its quite a pain trying to learn them up.
Over time it will be more popular!
Soon 99% maybe?
Veeerry nice album
7
Black or White

SONG ROCKS BEST SONG EVER
8
They Don't Care About Us

I love the choreography to this song. Really makes u want to get up & dance, but let's be honest, so do ALL of MJs dance songs!
Dance is easy
SKIN HEAD
DEAD HEAD
9
Wanna Be Startin' Somethin'

You're a vegetable, you're a vegetable :))) I LOOOVE this song! One of the danciest songs eeever.
10
Dangerous

Easily in the top five. And you don't dance to 'They Don't Care About Us'. It's long, with great music and singing: very dance friendly.
Good dance I am your friend
The Contenders
11
Ghost

Really hard moves in this song! One of his best songs ever in my opinion
Amazing dance. he is very attractive.
12
Remember the Time

This song is one of the coolest dance hit by a legend called Michael Jackson
This song makes my body dance
Greatest of all times
I can keep still when this comes out
1 Comment
13
Blood On the Dance Floor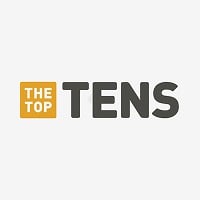 But not those girls
I just love Michael Jackson this my third best song by him
Blood on the dance floor oh. Love the video love to seeing Michael dancing with the partner doing the Imperial. Blew my mind I'm a big Imperial dancer.
Love. E this song
14
The Way You Make Me Feel

This song would be perfect for practicing ballet.
15
Jam

This song has a good beat and you can not listen to it without dancing. When I go dancing The song" jam " ils The song when I move The most
16
Rock with You

Always makes me want to dance. Off the Wall was his best album.
Why isn't this higher. The grooviest song ever - lizard302
I can't not dance while listening to this song
Everybody can dance to this song...
2 Comments
17
P.Y.T. (Pretty Young Thing)

People that can't dance can dance to this song!
18
Dirty Diana

19
Who Is It

I went through this list and thought "Which one has the best beat? " This one came to my mind. Amazing
20
You Rock My World

Not only I love this ICONIC SONG, but the video is amazing as well.
Amazing song
WHAT A SONG MAN!... UNABLE TO STOP MYSELF FROM HEARING IT OVER AND OVER...
SARAN
HOW IS THIS 20?!?! I JUST CAME HERE FROM WATCHING 'You Rock My World (Official Music Video)' for the 14th time and it is still my favourite 21st century mj song
3 Comments
21
Shake Your Body (Down to the Ground)

You shake but now
22
In the Closet

23
Heartbreaker

24
Give in to Me

25
We are Here to Change the World

26
I Just Can't Stop Loving You

27
Scream

Scream is my favorite song because he did a song wit his songv
28
2000 Watts

29
Workin' Day and Night

30
She Drives Me Wild

31
2 Bad

32
Blame It on the Boogie

33
Money

34
Love Never Felt So Good

35
Baby Be Mine

36
Sunset Driver

It's a good song. this should be on off the wall
37
Is It Scary

38
I Want You Back

39
Tabloid Junkie

40
For All Time

It is beautiful song too... I like it... When I listen to this song, my bad feeling out of my brain... MJ rip
41
Fall Again

42
One More Chance

43
Xscape

WONDERFUL ADDICTING SONG I IMAGIN MY SELF PERFORMING THIS ONSTAGE
44
She's Out of My Life

45
Why You Wanna Trip on Me

46
Liberian Girl

I love this song; I don't know why
47
Unbreakable

The beat is very good! MJ forever
48
Heal the World

This should be #1
49
Gone Too Soon

50
This is It

DANCE AND BEST LAST SONG MADE ;( BEFORE HE DIED
PSearch List
Related Lists

Best Songs from Michael Jackson's Blood on the Dance Floor: History in the Mix

Best Michael Jackson Songs to Dance To

Songs from Google Play Music's Michael Jackson Dance Party
Best Michael Jackson Dance Videos
List StatsUpdated 8 Oct 2019
2,000 votes
51 listings
9 years, 236 days old

Top Remixes (7)

1. Don't Stop 'Til You Get Enough
2. Billie Jean
3. Wanna Be Startin' Somethin'
ParasN2000

1. Black or White
2. Jam
3. Who Is It
Alexandr

1. Smooth Criminal
2. Billie Jean
3. Beat It
Coatsy
View All 7
Error Reporting
See a factual error in these listings? Report it
here
.