Most Hated Video Game Characters
LucasMota
The Contenders: Page 11
201
Shadow the Hedgehog - Sonic Adventure 2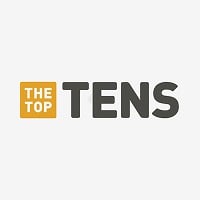 Shadow the Hedgehog is a character who appears in the Sonic the Hedgehog series released by Sega. He is an artificially created black and red hedgehog whose hover shoes propel him at extreme speeds that rival those of Sonic.
He is not an awesome character. He stole the spotlight from some of the other characters who are more worthy of praise. Also, his fandom sucks.
NO NO NO NO NO! HE IS AN AWESOME CHARACTER! EVEN HIS GAME IS awesome (I think it's underrated, I don't care what people say) RAGE!
Guy above says he's underrated
I say the character is so overrated and so overpowered..
Shadow is by all means NOT overrated OR overpowered.The only minus in him,is his incredibly convoluted backstory
202
Superman - Superman 64
This is a hated CHARACTERS list, not a hated games list. If you want to rip on Superman 64, go to the worst games ever list.
I wish Superman beat up Princess Peach & let Knuckles the Echidna (in his Sonic Boom design) kidnap her in the Gulag.
203
Dimitri Rascalov - Grand Theft Auto IV
I was so glad to finally being able to take him out at the end of Grand Theft Auto IV. - TheDannyMan
204
Valentina - Super Mario RPG
How Has She Never Been On A List? I Mean Mario Is On This List! She Locks The King Up, Sicks Her Bird At You, And Is Offensive
206
Lenny the Lyrebird - Ty the Tasmanian Tiger
This bird is the very definition of "pointless", in one of the levels in the game he comes out and tries to "help" you by lying to you through out the entire level (hence his name) by telling you things like: "go through here", or "hit this button to open the door" or "jump across here" only for you to waste time and end up in either the beginning of the level or end up in a ditch just so you can climb out and end up in the same area you once were before you listened to him. Keep this in mind: if you want to get through this level fast; do the exact opposite of what he says and hit the other button or go down the other path etc. Plus he has a very annoying voice, To be fair though; he is only annoying and pointless and he can be a little helpful despite that he lies, and he is kind of nice. But still though, I don't want an annoying lier to tell me what to do!
207
Jimmy De Santa - Grand Theft Auto V
Both kids are annoying. Fair play to Michael for not shooting them
Whose idea was it to put J-Dog here?! He will make a perfect Radio Los Santos or Chattersphere host one day!
Radio Los Santos? Maybe not. But Chattersphere? He would be way better than that scumbag Lazlow. Besides J Dog is cool and ey better than that spoiled annoying brat Tracey. She has that stupid " Like oh mah gawd! "
208
Voltorb - Pokemon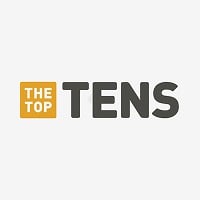 209
Tracey De Santa - Grand Theft Auto V
Most annoying little brat in Grand Theft Auto V. Like when she is on your speedboat and other guys are chasing you she is super annoying an has an annoying voice
When I learnt more about her throughout the game, she is but a Miley Cyrus clone.
210 Tabuu - Super Smash Bros Brawl
211 Sanae Kochiya - Touhou
212
Mido - The Legend of Zelda
I HAVE NO IDEA HOW HE STAYS OFF OF EVERYONE ELSES LIST
213
Whitney - Pokemon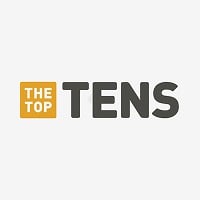 214 Marx - Kirby
215 Professor Pester - Viva Piñata
216
Sea Bass - Animal Crossing
It's all you EVER catch!
"! Look at that BIG fish" catches sea bass. Release.
217
Gordon Freeman - Half-Life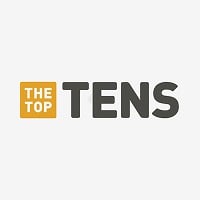 Dr. Gordon Freeman is a fictional character and the protagonist of the Half-Life video game series, created by Gabe Newell and designed by Newell and Marc Laidlaw of Valve Corporation.
218 Kapp'n - Animal Crossing
219 Ninten - Mother
220
Lysandre - Pokemon
Guy below me says Lysandre is well written. NO! That "man" is the worst Pokemon villain by far! He even makes Ghetsis look innocent, and that guy's in the top 10!
He is the Hitler of Pokemon, why else?
Lysandre was a well-written character, why is he here?
This is what you get when you put the Doctor from Cave Story in a Pokémon game. Lysandre - Hitler, but with Pokémon.
PSearch List
Recommended Lists
Related Lists

Top Ten Video Game Characters

Top Ten The Walking Dead (Video Game) Characters

Hottest Female Video Game Characters

Cutest Video Game Characters
List StatsUpdated 21 Sep 2017
1,000 votes
455 listings
6 years, 19 days old

Top Remixes (26)

1. Daisy - Mario Series
2. Amy Rose - Sonic the Hedgehog
3. Rosalina - Super Mario Galaxy
ThatOneRacer

1. Daisy - Mario Series
2. Rosalina - Super Mario Galaxy
3. Aerith - Final Fantasy VII
ParkerFang

1. Ada Wong - Resident Evil
2. Kira - Mortal Kombat Deception
3. Li Mei - Mortal Kombat series
Magnolia
View All 26
Posts
Error Reporting
See a factual error in these listings? Report it
here
.