Most Satanic Bands
For everyone that wants to know some really evil bands if you like them or want to stay away from them.
The Contenders: Page 3
41
Black Veil Brides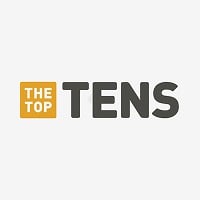 Black Veil Brides is an American rock band currently consisting of Andy Biersack (vocals), Jinxx (guitar), Jake Pitts (guitar), Christian Coma (drums) and Ashley Purdy (bass), that formed in 2006 in Ohio. ...read more.
Hey gd evening, I've allways wanted to ask this question to a satanist. Why are you a satanist if its going to take you to hell (lake of fire) with satan himself? Sure he gives you powers (black magic etc) but they are just for as long as you are alive and then you wont inherit the kingdom of God. I don't understand... why go down that road? God is love and Satan isn't. Hell was for satan not for people. Satan wants you to die for him, even he will die... it is written
Umm NOPE try again listen to the lyrics... They talk about how the devil is BAD laugh out loud most of the songs talk about God
Black Veil Brides is NOT a satanic band.
What a joke of so called band! No where near satanic bebop is more of what they. Lock up your12 year olds they are coming for them!
V 9 Comments
42
Stalaggh & Gulaggh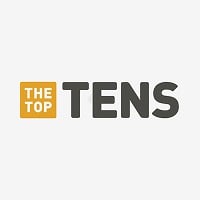 They have some dark stuff but no one knows if they're satanic or not - Metalmaniakkk
They aren't satanic just because their music is the most terrifying thing ever/
No one knows about them, or else this band would top the list
They scare me...
V 4 Comments
43
Bring Me the Horizon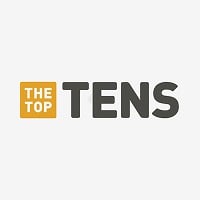 Bring Me the Horizon is a British rock band from Sheffield, Yorkshire. Formed in 2004, the group currently consists of vocalist Oliver Sykes, guitarist Lee Malia, bassist Matt Kean, drummer Matt Nicholls, and keyboardist Jordan Fish. They are signed to RCA Records globally and Columbia Records exclusively ...read more.
Atheist is way different.. Idiots...
Hey! They have awesome lyrics!
You're so stupid, BMTH's lead singer, Oliver Sykes, believes in neither God nor Lucifer...
Oh yeah there is a hell believe me I seen the there is a heavan let's keep it a secret definitely satanic not athiest. House of wolves aka house of demons. They are satanic facts are facts.
V 3 Comments
44
Cannibal Corpse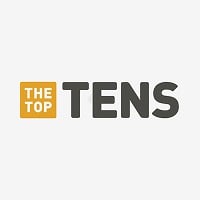 Cannibal Corpse is a American death metal band from Buffalo, New York, formed in 1988. The band is known for their graphic album covers, explicitly violent lyrics and song titles like "I C** Blood" The group got into mainstream after performing the song "Hammer Smashed Face" in the 1994 film Ace Ventura: ...read more.
I read some Cannibal Corpse lyrics, and they're not satanic, they're just sickening and gory.
I love this band more than Metallica, they're not satanic, just violent. - GREYBOYY
There not satanic there music is just violent and gruesome
Disgusting lyrics,disgusting covers...thank you so much for performing such filth that it corrupts teens,including my own!
V 1 Comment
45
Disturbed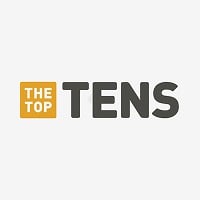 Disturbed is an American heavy metal band from Chicago, Illinois . The band comprises vocalist David Draiman, bassist John Moyer, guitarist Dan Donegan, and drummer Mike Wengren . They are known for songs like "Down With the Sickness" and "Stricken" .
Disturbed is not satanic you ignorant close minded idiot. They talk about hell but never condone sinfulness or listening to satan. I hope you realize how stupid you are putting this here. No, they are not.
Wow. Just, wow. Whoever put Disturbed on here. Is a close minded retard. The lead singer, David Draiman has stated in an interview that he is a Deist. Not a Satanist.
Land of confusion came out in mid eighties performed by Phil Collins of the band Genesis it's not an original. From what I see most of their stuff is cover songs
They're not satanic, I think the lead singer is actually jewish
V 7 Comments
46
Black Sabbath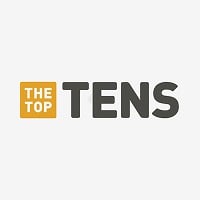 Black Sabbath were a Heavy Metal band formed in Birmingham, England in 1968 by guitarist and songwriter Tony Iommi, Singer Ozzy Osbourne, Bassist and Main Lyricist Geezer Butler and Drummer Bill Ward. The band got into mainstream after improving after their debut album got negative feedback. In 1978, ...read more.
They're not satanic at all. They even have a song about the devil redeeming himself and transforming into a good guy.
They're not satanic. Ozzy Osbourne is in fact a Christian.
How are thet even close to satanic?
A friend and I have been visited by demons while listening to their songs years ago
47
Satan
Yes there is a band called satan and they have all their songs dedicated to satan.
Satan is a British metal band who has lyrics about society, history and politics. Nothing Satanic about them.
Satan will always be Ani-Christ lol
V 1 Comment
48
Tsjuder
Nice and... Religious... >:]
49
Dope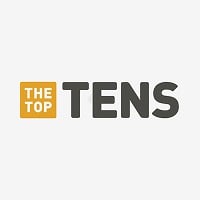 Dope is no where close to satanic get your story straight
50
Iron Maiden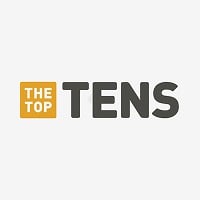 Iron Maiden are an English heavy metal band formed in Leyton, East London, in 1975 by bassist and primary songwriter Steve Harris. The most critically acclaimed period for the band was from 1983-1989. With vocalist Bruce Dickinson, bassist Steve Harris, lead guitarist Dave Murray, rhythm guitarist Adrian ...read more.
Iron maiden is not satanic you dumbass
Iron maiden are not satanic. The song number of the beast was written by bassist and founding member Steve Harris. It is about nightmares from a movie he seen. Not for sure what movie it was.
Number of the beast - 666?! Not satanic right
You all need to learn that Iron Maiden have more songs than "Number of the Beast." Go listen to Seventh Son of a Seventh Son. An entire ALBUM albout Christian prophecies and scripture. Or the song "Flight of the Icarus." Or songs like "Stranger in a Strange Land" which is about a Robert Heinlein book. Iron Maiden are NOT a satanistic band
V 5 Comments
51
Behexen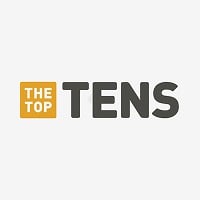 They should be number one. They're songs are more obvious about Satan than most here.
This should be number one, behexen is a true satanic band
52
Emperor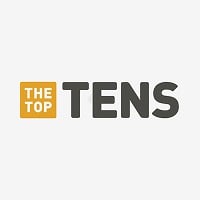 Emperor was a Norwegian black metal band formed in 1991, regarded as highly influential by critics and emerging black metal bands.
A very successful black metal band from norway, burned a few churches their music is really distorted
Emperor first album yes but not the later ones. - GREYBOYY
53
Bathory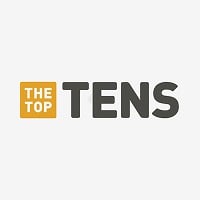 Bathory was a Swedish Black/Viking Metal band formed in 1983 by Quorthon and Jonas Åkerlund. Bathory's first 4 albums layed the blueprint for Scandinavian Black Metal. Quorthon is often credited with creating the "shrieking" vocal style of Black Metal. Their 5th album, Hammerheart (1990) displayed ...read more.
Quorthon is totally a god. Almost all black metal bands were made because of him. The band he made wasn't really famous, it was just an underground band. But, they had the best songs about Viking and that... Lyrics were always the best thing in the band. I am listening to them, and I say "HAIL QUORTHON-BATHORY"
Very anti-Christian, and even has Satanic songs like "Satan is My Master." They sure proved to make a lasting impression on other Satan praising bands.
These guys aren't satanic. The only reason they sing about devil worship and stuff is because they viewed Christianity as a negative influence on society.
They weren't real satanists.
V 4 Comments
54
Judas Priest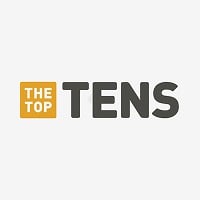 Judas Priest are a British heavy metal band formed in Birmingham, England, in 1969. The band has sold over 45 million albums to date. They received a lot of popularity due to their big hits Breaking The Law, You've Got Another Thing Comin', and Living after Midnight which were played on the radio a ...read more.
What the hell?! Judas Priest satanic?! What a massive load of crap! These guys are by no means whatsoever, satanic! As a huge Judas Priest fan I'm offended by this stupid suggestion that they are! I'll take Judas Priest over any of the real satanic bands any day!
No song they ever sang discussed satan Aliens maybe but not satan
Their name doesn't mean they're satanic
They are just like monsters
V 1 Comment
55
1349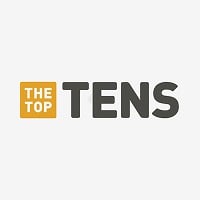 1349 is a Norwegian black metal band from Oslo, Norway, formed in 1997. The band's name comes from the year the Black Death reached Norway.
1349 was the year of the black plague. They should be up their with the other Black Metal bands. Way beyond what the church goer considers satanic or evil like the Nu-metal or the hard rock bands.
They should be higher. Most of the bands here aren't satanic - ryanrimmel
All of these are idiots, abnormal... God made us... Not
56
Arch Enemy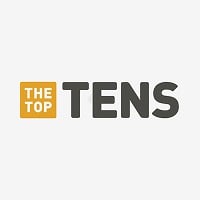 Arch Enemy is a Swedish melodic death metal band, originally a supergroup, from Halmstad, formed in 1996. Its members were in bands such as Carcass, Armageddon, Carnage, Mercyful Fate, Spiritual Beggars, and Eucharist.
So far the best...The growl is awesome...and the lyrics are all twisted...
V 1 Comment
57
Kult ov Azazel
Kult ov Azazel is an American black metal band, briefly known as Azazel. Some band members also belong to the Church of Satan.
58
Korn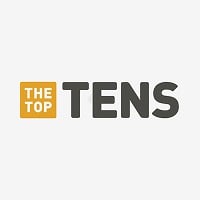 Korn is an American Nu-Metal band from Bakersfield, California, formed in 1993. The band's current lineup includes founding members Jonathan Davis, James "Munky" Shaffer, Brian "Head" Welch, and Reginald "Fieldy" Arvizu, with the addition of Ray Luzier, who replaced the band's original member, David ...read more.
Guys I've been researching and this is not satanic, their lyrics are not satanic, my favorite band
Korn is my favorite band ever. I will tell you why they aren't satanic. First of all, two members are Christian. If Korn was really satanic they would leave. Also, I know the lyrics to almost all the the Korn classics and they aren't satanic. The lyrics are just intense and angry. Also, I'm a Christian, I love metal. If I even thought Korn was Satanic, I wouldn't listen to them as often as I do. You want Satanic? Listen to Norwegian/Swedish/Finnish black metal. Also, judge me all you want, I listen to Christian black metal groups like Horde, Antestor, and Vaakevandring. Also, I love Motionless in White.
They have a band member who was a spokes person for "I AM SECOND" and played in Christian rock bands before returning to Korn. Jon went through a HORRIBLE childhood and vented a lot on early albums but are in no way satanic! Them being on here is just stupid! AND WHERE THE HELL IS MINISTRY?
I'm questioning the free verses that johnathan sings
V 3 Comments
59
Motionless In White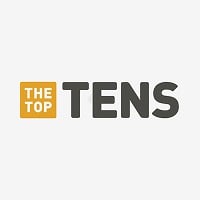 Motionless in White, often abbreviated MIW, is an American metalcore band from Scranton, Pennsylvania.
This is my favorite band and he clearly states he is atheist he does not believe in god or the devil.
Wow this is stupid. They r not satanic.
Very amazing band!
I love them. Not satanic, I saw them opening at a Korn concert... A-M-E-R-I-C-A!
V 1 Comment
60
Five Finger Death Punch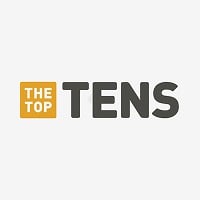 Five Finger Death Punch is an American heavy metal band from Las Vegas, Nevada. Formed in 2005, the band's name is derived from a fictional martial arts maneuver in the 2003 film Kill Bill.
... Not satanic in any way, I have no idea why you put this here.
Some one needs to read before they write their songs have a meaning inside some harder to understand than others and Satanic is complete bull
One of their songs talk about praising god
Their lead singer is a Christian you idiots, do your research
V 2 Comments
PSearch List
Recommended Lists
Related Lists

Top 10 Heavy Metal Bands That Are Not Satanic

Top Ten Rock and Metal Bands that People Think are Satanic but in Reality Aren't

Most Satanic Death Metal Bands

Top 10 Heavy Metal Bands Accused of Being Satanic
List Stats
3,000 votes
198 listings
7 years, 12 days old

Top Remixes (7)

1. Gorgoroth
2. Mercyful Fate
3. Ghost
ryanrimmel

1. Watain
2. Deathspell Omega
3. Gorgoroth
Byron2306

1. Belphegor
2. Marduk
3. Burzum
Pulsar
View All 7
Posts
Error Reporting
See a factual error in these listings? Report it
here
.