Most Talented Blues Guitarists
The Contenders: Page 2
21
Jimmy Page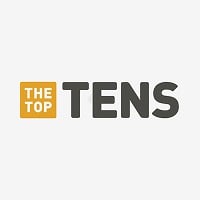 James Patrick Page is an English musician, songwriter, and record producer who achieved international success as the guitarist and founder of the rock band Led Zeppelin.
This guy is my all time favorite guitar player. He was as good at blues as any other blues guitarist and better. Listen to songs like Since I've been loving you, Traveling Riverside Blues, When the Levee Breaks, In my time of Dying and I can't Quit you baby and you will see what I'm talking about.

enough said
Most definitely, the best blues guitar god!
He can do any song of any guitarist.
Clapton doesn't come close.
Not that clapton isn't awesome. You know what I'm saying.
Even though he covered those old songs. Still he invented new techniques for playing it. Created heavier songs than the original songs. Greatly used hard rock and blues. - zxm
Whoooah, he's a bit low on this list. If you doubt it, listen to songs like Since I've Been Loving You and Heartbreaker, because he really has no rival when he does blues guitar.
V 4 Comments
22
Jeff Beck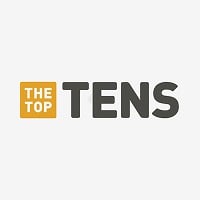 Geoffrey Arnold "Jeff" Beck is an English rock guitarist. He is one of the three noted guitarists to have played with The Yardbirds.
One of the greatest Guitar Players
And he can build a car!
One of the greats...and no big ego nice guy!
23
Freddie King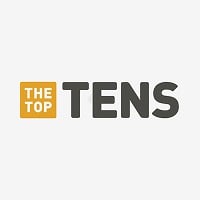 Freddie King was an American blues guitarist and singer. He has been described as one of the "Three Kings" of electric blues guitar, along with Albert King and B.B. King.
He should be in the top 10! If you are a fan of Clapton and Peter Green's guitar work, then look no further.
Thanks Freddie
REALLY, no one is posting this man's accolades. Flat assed awesome.
Freddie's waaay-ay-ay too low on this list. - Britgirl
24
Robin Trower
I've seen Robin Trower live many times and he is the only guitarist that I've seen capable of creating a level of play so complex that you're sure 2 or more guitars are at work. He is absolutely amazing at his craft!
THIS GUITAR HERO OF MINE WAS BORN WITH HIS GUITAR IN HIS HANDS! MANY GUITARISTS THAT ARE FAMOUS BUT HE DID IT WITH MANY MILES OF TRAVEL THAT MOST OF US COULD NOT SURVIVE. HE HAS MY HIGHEST RESPECT AND GRATITUDE. HE BEATS THEM ALL! THANK YOU ROBIN, THE BEST EVER!
So overlooked &under appreciated
Day of the Eagle one of the greatest energized songs ever.
V 3 Comments
25
Johnny Winter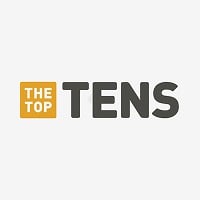 Great List. Rarely see Roy, Rory and Johnny in same top ten. Hard to argue with Clapton's longevity but Beano was his biggest moment.
Leland, Mississippi man with the blues in his hands. Cotton and Waters knew, why not you? Johnny Winter is the man.
Saw him when I was 15, saw him when I was 55...and a few times in between. Still my favourite!
My band and Johnny and Edgar (White Trash) played at the Whiskey-A-Go-Go in New Orleans.
Just can't believe that I lost a BROTHER (Johnny) so soon.Guess heaven needed another great
blues man.
RIP Bro.,
Jimmy
V 5 Comments
26
Otis Rush
Me thinks this is a rock n roll guys who like or rate blues deal. Do not get me wrong. Love Stevie Ray. I would not have ever been bitten by the blues bug if it were not for Jimi Hendrix... Whose playing sent me on a search for more blues after he died and 70's rock got goofy and glam... But Otis Rush... Searing and biting sounds... Come on folks!
V 1 Comment
27
David Gilmour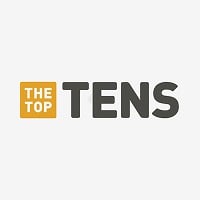 David Jon Gilmour is an English singer, songwriter, composer, multi-instrumentalist, and record producer. He joined the progressive rock band Pink Floyd as guitarist and co-lead vocalist in 1968.
David should be in the top ten. He has one of the greatest guitar solos of all time in Comfortably Numb. When you hear him play you know right away it's him.
Pink Floyd are not blues but David Gilmour is a blues guitarist who uses blues licks and scales in his and Pink Floyd songs. Some of the songs where he uses blues scales and licks: Wish You Were Here's riff is in a blues scale, Another Brick In The Wall Pt 2's blues-like guitar solo, he also uses some blues licks in Shine On. etc - BrianScott01
He may nott be as blues as Stevie, but he is sure as hell more blues then Page
54 Really? the validty of this article has been reduced to non qualified
V 2 Comments
28
Alvin Lee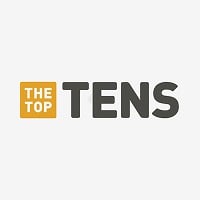 WHY isn't he on the list
Should be top 10
Saw him with the Everly Brothers..was great should be in top 20!
Top 10 talent
V 1 Comment
29
T-Bone Walker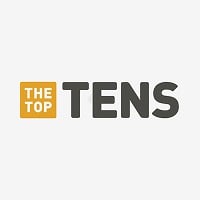 How is T-bone Walker not near the top of this list? He influenced nearly EVERY guitarist before him, either directly or indirectly. Hendrix learned how to play behind his neck by emulating him. Eric Clapton got his phrasing by emulating him. Stevie Ray and Albert King where also heavily influenced by him. And lets not forget to mention he was one of the first ones to pick up an electric guitar, which literally directly inspired BB King to start playing electric too.
T-bone. Awesome. And the world thought Jimi H was the first guy to play guitar behind his back or bite the strings with his teeth... Nope It was T bone. Love his "Two bones and a pick>"
30
Gordy Pettipas
Pretty much an unknown but I saw him a few times and he is an amazing guitarist. His primary genre is blues but he does it all and he does it tastefully and with heart.
All I can say about Gordy is AWESOME. I saw him 4 times twice in Massachusetts once in Florida and once in Kansas. Great player and very humble down to earth guy.
For players that are currently out this guy is one of the best but there is very little footage of him and even less audio. Someone needs to pick this guy up.
Gran jugador muchos fans aquí en Argentina.
V 9 Comments
31
Bonnie Raitt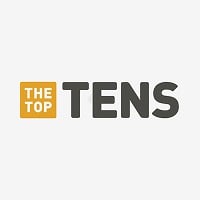 Made blues cool again in late 80's and early 90's. Has influenced many of the great contemporary ladies of the blues:
Great background tunes for sex.
32
Chris Duarte
Chris Duarte covers the full range of Texas Blues, and mixes in elements of jazz and progressive rock. He has a full range of phrasing and voicing that he weaves in and out of his compositions. More amazing LIVE than in the studio...
He is the best blues guitarist of all time!
One of the best, truly underrated, a must see live!
Best live show ever!
V 1 Comment
33
Pete Haycock
Phenomenal and totally underrated guitarist extraordinaire! I had the pleasure of seeing him with CBB numerous times up and down the east coast in the 70's (with my favorite probably @ the Spectrum in Philly) and was NEVER disappointed... Couldn't agree more about his slide playing either... Should be top 10 in both! Anyone whose ever played in a decent bar band would be hard pressed to disagree as well!
No question, Pete is a guitarist's guitarist, and his tasteful compositions and brilliant artistry should definitely cement his name amongst the Top 10! And among slide guitarists, he's definitely among the tops as well!
Pete is an amazing guitarist who hasn't had the recognition he deserves! He is a smooth and talented natural! I wish I could see more of his work these days!
Nobody better than Pete.
V 9 Comments
34
Kenny Wayne Shepherd
I got to finally see Kenny live as part of the Experience Hendrix tour. Wow, quite impressive!
He gets a bad rap but he has become a super guitarist.
One of the best guitarists today. He can tear it up and get the house rocking...
Fantastic guitarist. Had a chance to see him and Kenny Wayne Shepeard in Reno. Most enjoyable night for Blues music. Pilot Skip"
35
Wolf Mail
A modern guitar wizard and future blues legend.
36
Robert Cray
Love his songs and composition
Such an amazing live performer. Check out of this world for a couple hours when you see Robert.
V 1 Comment
37
Gary Clark, Jr.
Has no one heard of him? He's been compared to Jimi Hendrix and Stevie ray Vaughan. He is the next king of the guitar. Anyone compared to those two legends are automatically amazing. Not to mention his vocals are great compared to today's music. Please look him up and get him higher on this list.
Gary clark jr can do it all, from his cover of third stone from the sun to his blues/hip hop song the life. How he can set up for don't owe you and thing with guitar, loop petal, bass drum on one foot and high hat on the other is amazing
Gary is amazing, the future of the blues right there
38
Jonny Lang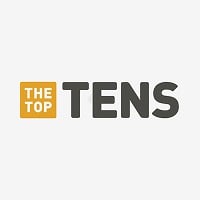 Jonny Lang is an American blues, gospel, and rock singer, songwriter, guitarist and recording artist.
This kid grew up in Fargo and; about as far from Blues music as a person could be. He was playing blues licks at a younger age and at a higher level than just about anyone. It's as if a Blues guitar was genetically interwoven with his DNA.
Nasty! That's all I have to say about that!
V 2 Comments
39
Derek Trucks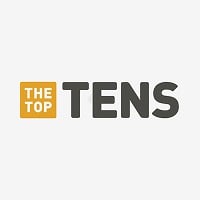 Fantastic in his ability, creativity and maturity of playing. One of the greatest guitarists ever
How is he so low?!? Best blues guitar player alive and performing today.
Wonderfully gifted. Hauntingly reminiscent of Duane.
Without a doubt best active guitarist
V 3 Comments
40
Lightnin' Hopkins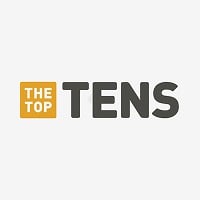 The relaxed rhythmic Texas style of Samuel Lightning Hopkins precedes electric blues and speaks to what Billy Gibons of ZZ Top and other later Texas stylists accomplished after him.
Should be much higher and up there with Muddy Waters. Bring me my shotgun a great song.
Listen to Hopkins post WWII electric guitar boogies and you will hear the the blueprint to rock n roll
PSearch List
Recommended Lists
Related Lists

Most Talented Bass Guitarists

Best Blues Guitarists

Most Talented Guitarists

Most Underrated Blues Guitarists

Best Acoustic Blues Guitarists
List Stats
2,000 votes
98 listings
9 years, 102 days old

Top Remixes (9)

1. Robert Johnson
2. Steve Ray Vaughn
3. BB King

BrianScott01

1. Elmore James
2. Muddy Waters
3. Buddy Guy

Thrash_or_Die

1. Rory Gallagher
2. BB King
3. Alvin Lee

zxm
View All 9
Posts
Error Reporting
See a factual error in these listings? Report it
here
.