Most Underrated Albums of the '90s
Irina2932
The Top Ten
1
No Need to Argue - The Cranberries

2
America's Least Wanted - Ugly Kid Joe

3
Kerplunk - Green Day

4
On a Day Like Today - Bryan Adams

Still very romantic and beautiful album but wasn't as successful as his previous records - Irina2932
5
I'm Breathless - Madonna

Madonna showed absolutely new sound and vocal. She changed her voice and sounded like real jazz artist. This album is very original and creative - Irina2932
6
I've Been Expecting You - Robbie Williams

7
Mushroomhead - Mushroomhead

8
Close to Seven - Sandra

In this album Sandra sounds like Enigma and it only makes this record more special - Irina2932
9
It's a Man's World - Cher

The most underrated Cher album. That's for sure - Irina2932
10
Bricks are Heavy - L7

The Contenders
11
A Woman and a Man - Belinda Carlisle

Powerful album but people didn't buy it - Irina2932
12
Pure Instinct - Scorpions

Recommended one!
Very interesting and even intriguing sound - Irina2932
13
Bedtime Stories - Madonna

Big hits 'Take a Bow', 'Secret' and 'Human Nature' but not that big album sales - Irina2932
14
Home - Deep Blue Something

15
Paintings In Yellow - Sandra

It was popular in some countries of Europe but it deserved more, much more
Singles "Hiroshima", "(Life May Be) A Big Insanity" and "One More Night" were great - Irina2932
16
Angel Dust - Faith No More

The greatest album of all time hands down
The most influential album of all time
17
Hints, Allegations, & Things Left Unsaid - Collective Soul

18
Core - Stone Temple Pilots

Absolutely a master piece.
19
Pop - U2

One of their best albums musically and lyrically, but it was hated by critics and fans when released.
20
The Downward Spiral - Nine Inch Nails

21
Pinkerton - Weezer

22
Full Moon, Dirty Hearts - INXS

I think this is one of their best albums - Irina2932
23
Rise - Bad Brains

24
Be Here Now - Oasis

25
Stupid Dream - Porcupine Tree

This is one of the best albums ever made and so few people have heard it...
26
Celine Dion - Celine Dion

Yes, Celine had many successful albums in the 90's but this one deserved the same acclaim. The whole album is great! - Irina2932
Should have been as big as her most successful 90's albums 'Falling Into You' and 'Let's Talk About Love'.
Hits "Love Can Move Mountains", "Water from the Moon", "Did You Give Enough Love", "Beauty and the Beast" and "Nothing Broken But My Heart" - Irina2932
27
18 Til I Die - Bryan Adams

28
Erotica - Madonna

29
Laura Branigan - Laura Branigan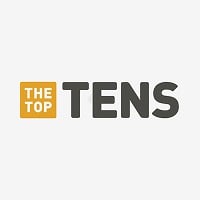 Laura Ann Branigan was an American singer, songwriter, and actress known for her powerful, husky alto singing voice which spanned four octaves.
30
To Venus and Back - Tori Amos

31
Soul Dancing - Taylor Dayne

32
Live Your Life Be Free - Belinda Carlisle

33
Nine Lives - Aerosmith

34
The Comfort Zone - Vanessa Williams

35
God of Love - Bad Brains

36
King for a Day... Fool for a Lifetime - Faith No More

37
Amused to Death - Roger Waters

38
School of Fish - School of Fish

39
One - Riverside

Not the Polish band so not to confuse people. Great underrated album from the early 90's underrated group. Nice sounding group.
40
Human Cannonball - School of Fish

41
Oceanborn - Nightwish

42
Souls of Black - Testament

43
Marcy Playground - Marcy Playground

44
Curb - Nickelback

45
Short Bus - Filter

46
Title of Record - Filter

47
Nightfall in Middle Earth - Blind Guardian

48
The Dark Saga - Iced Earth

49
Concentration - Machines of Loving Grace

BAdd New Item
Related Lists

Top Ten Most Underrated Albums

Most Underrated Iron Maiden Albums

Top Ten Most Underrated Songs from the Beatles' White Album

Top 10 Most Underrated Albums from Great Rock and Metal Bands

Most Underrated Rap Albums
List Stats
49 listings
6 years, 225 days old

Top Remixes

1. No Need to Argue - The Cranberries
2. America's Least Wanted - Ugly Kid Joe
3. Kerplunk - Green Day

Punkrockandmetal

1. On a Day Like Today - Bryan Adams
2. I'm Breathless - Madonna
3. Close to Seven - Sandra

Irina2932
Error Reporting
See a factual error in these listings? Report it
here
.