Top Ten Most Underrated Bands
heaven
The Contenders: Page 3
41 Hope 7
42
Stone Temple Pilots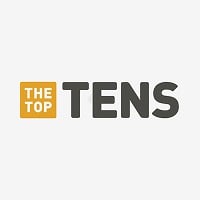 43
Shinedown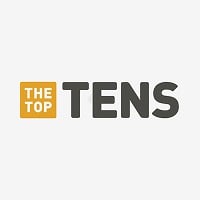 Shinedown is an American hard rock band from Jacksonville, Florida, formed in 2001 and founded by members Brent Smith, Brad Stewart, Jasin Todd, and Barry Kerch.
Devour, devour! It's your final hour!
V 1 Comment
44
Sodom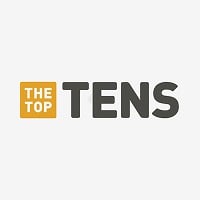 Sodom is a German thrash metal band from Gelsenkirchen, formed in 1981. They have gone through many line-up changes, leaving bassist vocalist Tom Angelripper as the only constant member.
45
Daughtry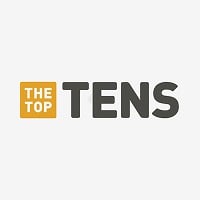 Daughtry is an American rock band formed and fronted by namesake Chris Daughtry, who was a finalist on the fifth season of American Idol. Their self-titled debut album was released in November 2006.
Daughtry needs more credit than they deserve. Daughtry has amazing, meaningful lyrics as well as awesome instrumentals. Each one of their albums are worth listening to. The band has great rock anthems as well as power ballads and songs in between. Daughtry has got it all and is definitely quality music.
46
Bad Religion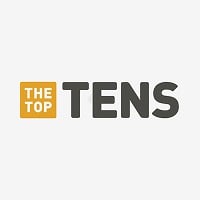 Bad Religion is an American punk rock band that formed in Los Angeles, California in 1979. The band makes extensive use of soaring three-part vocal harmonies, guitar solos and lyrics that often contain religious and political commentary.
I like Green Day more than Bad Religion, but this is an UNDERRATED list. Green Day is one of the most popular bands in the world. Floyd and Queen, Journey? Great bands, but not underrated. Bad Religion is and it deserves my vote. Phenomenal band.
Bad Religion is one of the best bands in the world. Not only are the lyrics amazing, but they actuallly have a meaning. Unlike many sonngs in today's "Mainstream" music agenda that are all about bitches and hos.
Greg Graffin and Brett Gurewitz write the most sophisticated lyrics in the world, list to skyscraper or dearly beloved. - magnus502
47
Symphony X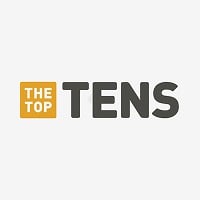 Symphony X is an American progressive metal band from Middletown, New Jersey. Founded in 1994, the band consists of guitarist Michael Romeo, keyboardist Michael Pinnella, drummer Jason Rullo, lead vocalist Russell Allen and bassist Michael Lepond.
48
Asking Alexandria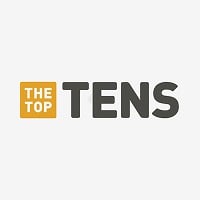 Asking Alexandria are an English metalcore band from York, North Yorkshire formed initially in 2008 by lead guitarist Ben Bruce along with former lead singer Danny Worsnop, bassist Joe Lancaster, keyboardist and synth player Ryan Binns, and current members drummer James Cassells and rhythm guitarist ...read more.
Who cares about this band? No one, because they are quite possibly one of the worst bands ever! Those who do like this band either don't have a clue about what good music is or don't want to know about good music and those are people that don't need to be in your life!
No this band is very Overrated - christangrant
49
Dire Staits
Most overrated band of all time hands down, I mean how much of you actually heard this guys, I bet half, and their music is so deep you can feel it, if they want you to be sad you'll be sad, if the want you to be happy you'll be happy, at least give them a shot
Being overrated is bad, you mean underrated. You kinda had a bad fail there.
Sultans of Swing, Telegraph Road and Brothers in Arms should be in the top 100 of Rolling Stones 500 greatest songs yet fail to get even one mention. So many bands above Dire Straits in this list are in no way underrated at all E.G. Queen, ABBA, The Fray which has completely distorted this list. Dire Straits should be number 1.
Hmm.. So underrated that their entry name is spelled incorrectly?
Talking to the top comment. Yo idiot the dire straits are underrated not overrated read the title.
V 1 Comment
50
Backstreet Boys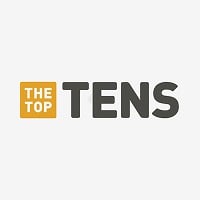 51
Journey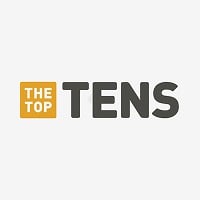 Journey is an American rock band that formed in San Francisco in 1973, composed of former members of Santana and Frumious Bandersnatch.
Another great great band that has to get more respect than they normally get...
P. S. : They do have one of the greatest vocals of all time - heaven
This list is retarded. They play these bands on the radio everyday. MC5. Grade. The get up kids Bet you haven't heard of any of those groups yet they're better than bands on this list.
V 1 Comment
52
Fleetwood Mac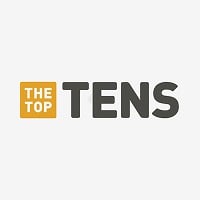 Fleetwood Mac are a British-American rock band formed in July 1967, in London. The band have sold more than 100 million records worldwide, making them one of the best-selling bands of all time.
An instrumental band in popularizing lead female vocals to the rock audiences. Their bass thumping is incredible too!
No words can describe them - none (they are all insufficient) - heaven
This band is fairly good, but not at all Underrated
V 1 Comment
53
Bad Company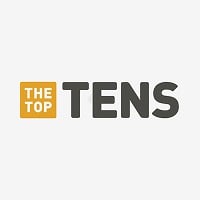 They have some good songs, such as "Blue, silver and gold", "Rock and Roll fantasy", "Seagull", "Bad company", "Ready for love", and "Fell like Making love".
Bad Company has some great songs like "Ready for Love" and "Bad Company". They are pretty underrated.
54
Barclay James Harvest
Notoriously underrated in their home country, the UK.
V 1 Comment
55
Supertramp
Did anyone actually read the title? I mean, Abba, Queen, System, Tool, Pink Floyd= underrated? Lolwut?

Anyway, supertramp is a great band and deserves more credit than they get.
they're just awesome :D the music is melodic, but is funky and rocking when it has to be, and the lyrics are really great. just a really great band altogether
I often hear piano parts and rythyms in today's song that make me think, that sounds a lot like Supertramp. If there's any knock on them, it's that they often put two or three solid-to-great songs on an album with eight others that weren't so great. If you compiled their "greatest hits, " that cd would be up there with the greatest hits of any other artist on this list
Very underrated band, but one of the best...!
V 1 Comment
56
Dream Theater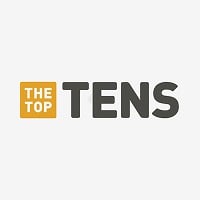 Dream Theater is an American progressive metal band from Boston, Massachusetts. The band was formed in 1985 under the name of "Majesty", only to change its name to Dream Theater later. ...read more.
No recognition for amazing talent and music. Octavarium, Metropolis, Images and Words, etc. Nobody rivals the true awesomeness of this band except for Rush. I can tell you from experience that nobody knows about these guys. I talk with 30-40 year olds and they have never heard of Dream Theater. People don't want to listen because the songs are too long. Attention spans...
They have so many hit songs that will blow your mind! Not just like plenty of 1 hit wonder rock bands out there. I recommend listening to Octavarium and Count o Tuscany THE WHOLE WAY THROUGH!
Everyone has to hear this band at least once in a lifetime, they are truly amazing.
The instrumentals alone are amazing, but the lyrics can blow you away, but they can make even simple topics and stories seem amazingly profound with their great singing and appropriate background noise, this is probably best displayed by Count of Tuscany.
They are just so amazing beyond description, you have to listen to them to understand.
V 2 Comments
57
Vanilla Ninja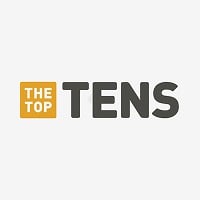 Vanilla Ninja is an Estonian pop rock and synth rock band consisting of Lenna Kuurmaa (lead vocals, guitar), Piret Järvis (vocals, guitar) and Katrin Siska (keyboards). Past members are Maarja Kivi and Triinu Kivilaan, both providing vocals and electric bass. ...read more.
58
Simple Plan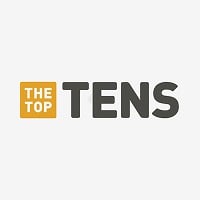 Simple Plan is a French-Canadian rock band from Montreal, Quebec. The band has released five studio albums.
Simple Plan are totally underrated, every pop punk band gets attention more than them. Seriously Simple Plan in my opinion deserve more attention, because they're really worth it. I mean what's better in All Time Low (for example) than in Simple Plan? Nothing against ATL by the way, but they get A LOT more attention than SP do, and I think they sound the same in a way or another :/... Anyways that was my opinion...
I've been listening to Simple Plan when I was 2 years old. They opened up my ears for music, and I would like to thank them for that one day. Because, if it wasn't for them, I would have never known what music was in the first place.
Simple plan really got so underrated :(
V 3 Comments
59
Nightwish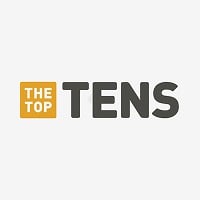 Nightwish is a symphonic metal band from Kitee, Finland. The band was formed in 1996 by lead songwriter and keyboardist Tuomas Holopainen, guitarist Emppu Vuorinen, and lead singer Tarja Turunen.
This band is the perfect blend of rock and metal with just a simple touch of classic. Either way this band is an excellent band. Its such a shame being that very few people I met even know their name. But either way this band is the type of band is that simple crown Jewel that is worth the search.
One of my favorites. - Tia-Harribel
60
Poets of the Fall
This is an amazing band, but they are underrated. Which is a good thing. I'm not gonna force everyone who doesn't know this band to listen to them, because we all know what happens to popular music bands overtime. But speaking of the band, The Distance is my favorite song!

Poets of the Fall is terrific!
I bet no one has even heard their songs... The ones who have heard know that this band is simply the greatest of all time... It's not about whether the music is complex, it's about the music which stirs your soul.
"Without silence, there can be no music"
Laugh out loud 37th on the list.. Should be first.. I am kidding? Then listen just any song of this band... The amazing thing about this band - All songs are beautiful
Because excellent doesn't always mean it's popular.
V 1 Comment
PSearch List
Recommended Lists
Related Lists

Most Underrated Rock Bands

Most Underrated Metal Bands

Most Underrated Heavy Metal Bands

Most Underrated Metal Bands of the 21st Century

Most Underrated Rock Bands of the 21st Century
List Stats
2,000 votes
516 listings
8 years, 124 days old

Top Remixes (11)

1. Nickelback
2. Three Days Grace
3. DevilDriver

AngryByrd

1. Nickelback
2. Bad Company
3. Deep Purple

AnglinaKey

1. Nickelback
2. Death
3. Deep Purple

christangrant
View All 11
Posts
queen11
Error Reporting
See a factual error in these listings? Report it
here
.