Top Ten Most Underrated Metal Drummers
nooreldeen
The Top Ten
1
Nicko McBrain - Iron Maiden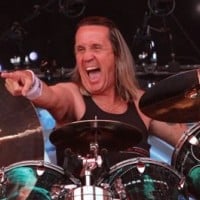 Michael Henry "Nicko" McBrain is an English musician, best known as the drummer of the British heavy metal band Iron Maiden, which he joined in 1982.
Clive Burr is more underrated but Nicko is better that's why he's number one.
You can't be a bad drummer and be underrated because it's just you're not good enough. 'm not saying clive isa bad drummer because he's a very good oe. I'm just saying that Nicko is better.
Nicko is honestly the greatest drummer to ever live. Iron Maiden is the best. No double bass just single. Up the Irons!
Does he actually not do double-bass drumming? I thought that he does, 'cause of how quick that that bass-drum-playing sounds to me. - Feirceraven
He is underrated. The double cross is not the greatest thing. He plays in a different way and also that makes the "maiden sound". He don't need to make any fast bass drum taps like joey's. He is unique and my favorite drummer.
Best hasn't got any writing credit except some b side of singles yet has written so many drum tracks yet so underrated
4 Comments
2
Arin Ilejay - Avenged Sevenfold
OVERRATED
Arin is not The Rev dumbass Jimmy is the Rev
How is the Rev underrated? He is #1 on the best metal drummer list haha
His beats always linger in my mind
He's quite talented guys
1 Comment
3
Michael 'Moose' Thomas - Bullet For My Valentine
No what the hell..he sud in al time
This drummer is SICK! Hear songs like your betreyal, the last fight, scream aim fire and you will know that he is the most underrated drummer but joey, adler, lambardo are the best drummers atm
4
Gene Hoglan - Death, Dethklok, Testament, Death Angel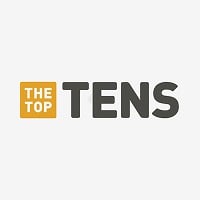 Eugene "Gene" Victor Hoglan II is an American drummer. He is acclaimed for his creativity in drum arrangements, including use of odd devices for percussion effects and his trademark lengthy double-kick drum rhythms.
Gene is by far the most active heavy metal drummer on the planet. And oh wait... He's REALLY good! Lars should be bumped way down. All rock beats now.
He was in Dark Angel, not Death Angel. Still a badass, though!
Gene gets planet of respect. He's not really underrated - Sabbath
Don't forget, he was in Strapping Young Lad and Zimmer's Hole! - defmetal
2 Comments
5 Andols Herrick - Chimaira
6
Daniel Erlandsson - Arch Enemy
Most people won't have heard of him, which is a shame because he's really good
He is and insanely good drummer crap... he is much better than most drummers these days... for example listen to time is black by arch enemy... insanity!
This guy is the shizznit! Absolute maniac behind the kit.
7
Scott Travis - Judas Priest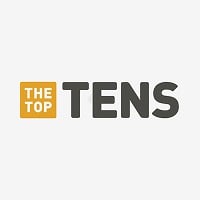 Mark Scott Travis is a Grammy Award winning American rock musician, best known as the drummer for the English heavy metal band Judas Priest and the American heavy metal band Racer X.
My god just listen to painkiller his drum solo made me cry he must take first place
Scott kicks butt. A great drummer.
Travis rocks. Very underrated
Very underrated. I remember Scott when he sold appliances at Northridge Mall Sears.
1 Comment
8
Nick Menza - Megadeth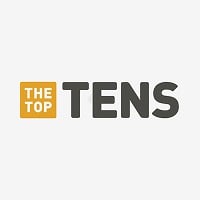 Nick Menza (1964-2016) was a professional drummer best known for his work in Megadeth from 1989-1998 and in 2004. He recorded drums on four of Megadeth's albums "Rust In Peace", "Countdown To Extinction", "Youthanasia", and "Cryptic Writings".
The forgotten king is dead... Long live the king Menza!
As a drummer I can say Nick Menza is a supremely talented drummer but only drummers seem to know this as never appreciated as much as he should be Megadeth fans but any drummer will tell you Holy Wars is superb and also listen to the jazz band with whom he played. He certainly had talent in abundance and definitely underrated.
Nick Menza is the king drummer of metal, he was kicked out off megadeth by Dave Mustaine, when Dave asked him to perform with megadeth again, the other drummers that dave mustaine hired was nervous when they saw nick menza there
The best drummer from megadeth., The number 1.
4 Comments
9
Mario Duplantier - Gojira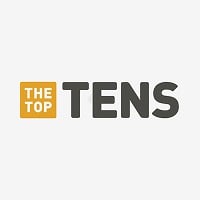 Mario Duplantier is a French musician and artist best known as the drummer of technical death metal band Gojira.
Definitely the most underrated and so is Gojira in general.
French for the win
He is simply awesome.
PS how is that douche from A7X on this list, he is most overrated drummer ever
Mario is definitely one of the best drummers ever, his timing is different but really works! And I agree with the comments below about him
1 Comment
10 Jordan Mancino - As I Lay Dying
The Contenders
11
Randy Black - Primal fear, ex-Annihilator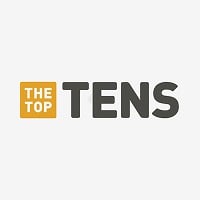 Randy Black is a Canadian-born metal drummer and recording artist best known for his stints as the drummer for Annihilator, Primal Fear, Duskmachine, and Bif Naked. He is an ambidextrous drummer.
Fast, technical and creative. Ambidextrous.
Awesome fills and intros. Incredible musicality and versatility. He uses a wide range of beats/styles from all metal subgenres. - Metal_Treasure
12
Charlie Benante - Anthrax
This guy has one of the best double kick techniques on the planet. It's so tough to be super-fast and super-accurate at the same time, but this guy does it effortlessly. Without him, god knows where Anthrax would be right now!
13
Mike Mangini - Dream Theater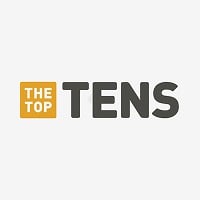 Mike Mangini is an American drummer. Since 2010, he has been a member of progressive metal band Dream Theater, following the departure of founding drummer Mike Portnoy.
Nobody could have replaced Portnoy any better. He is incredibly fast and insanely technical. A truly great drummer that lives in the shadow of his predecessor.
He's probably the best I know - SweetChaos
I have nothing but admiration for this guy. I honestly think he's even better than Portnoy but still doesn't get the credits he deserves. - Metal_Treasure
14
Jimmy The Rev Sullivan - Avenged Sevenfold
How could arin no. 2?
this whole list is suck!
jimmy deserve it!
The rev is overrated as hell!
Some will tell you he is all about speed, but he isn't. he's about the technicality, and the style. The speed is just a bonus. We all miss ya Jimmy. foREVer
He's underrated because people think he is talentless, and all about speed. He's not, he's the best metal drummer
2 Comments
15
Clive Burr - Iron Maiden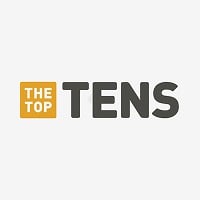 Clive Burr was an English drummer. He was a member of Iron Maiden from 1979 to 1982. Previously a member of Samson, Burr joined Iron Maiden in 1979 (coincidentally at about the same time Bruce Dickinson joined Samson).
Definitely more underrated and had more of a feel and creativity to his drumming compared to Nicko. Nicko has a few good tracks on Piece of Mind, and some amazing drumming all throughout Powerslave; nothing really good outside of that.
Listen to the first 2 albums. He's simply a better and more creative drummer than Nicko, and has a better feel. Just cause Nicko is more technically efficient doesn't mean he's better.
Can't forget the guy who helped start Maiden off. R.I.P. clive, such an amazing drummer
16
Flo Mounier - Cryptopsy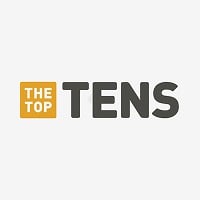 Flo Mounier is the drummer of technical death metal band Cryptopsy. He has toured Canada, Europe, Japan, Australia and the United States as a headlining act over the last 24 years, and combined record sales have reached over 300,000 copies to date.
He's a beast (technical death metal). - Metal_Treasure
17
Jason Rullo - Symphony X
Rullo rocks! Symphony X is AWESOME!
18
John Dolmayan - System of A Down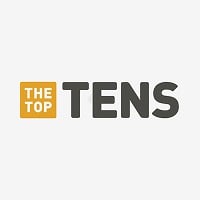 John Dolmayan is a Lebanese-born Armenian-American songwriter and drummer. He is best known as the drummer of System of a Down.
Underrated even in underrated drummers' list. - Rigel
Seriously I think it's because he's so quiet but people don't realize that this guy is as great a drummer as anyone. He doesn't miss a beat
Just listen to Deer Dance, Toxicity, Radio/Video, etc.
Still underrated in the underrated list
2 Comments
19 Jerod Boyd - Miss May I
20
Mike Portnoy - Dream Theater, Liquid Tension Experiment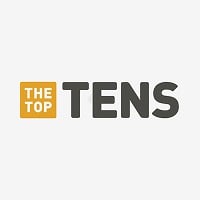 Michael Portnoy is an American drummer primarily known as the former drummer, backing vocalist, and a co-founder of the progressive metal/rock band Dream Theater. Known for his technical skill as a drummer, Portnoy has won 30 awards from the Modern Drummer magazine.
He's not really underrated. - Metal_Treasure
It's weird how no one has a "halfway" opinion about Mr. Portnoy. Everybody either hates him or worships the ground he walks on, but neither group can really say why they feel the way they do. Has anybody noticed this or is it just me?
One of the most underrated and one of the greatest in last years but joey and chris adler are the most underrated
21
Bobby Jarzombek - Halford, Riot, Sebastian Bach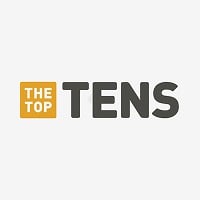 Bobby Jarzombek is a heavy metal/progressive metal drummer and best known for his work with Halford, Sebastian Bach and Riot.
This guy is amazing!
22
Thomas Stauch - Blind Guardian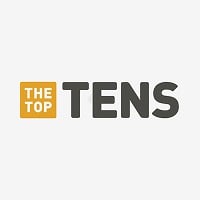 Thomas ("The Omen") Stauch, also known as Thomen Stauch, is a German metal drummer best known as the drummer for the metal band Blind Guardian (1984-2005) and one of the founding members. He worked with various bands and is the current drummer for Serious Black.
Blind Guardian's early speed metal years years proved The Omen to be a extremely fast drummer, and his absolutely jaw-dropping work on A Night at the Opera proved him to be just as technical and complex. His work is truly something special in all its facets.
23
Jeremy Spencer - Five Finger Death Punch
Jeremy Spencer is definitely one of the best metal drummers out there. He deserves way more attention!
His groove is incredible and his double bass is better than most others.
24 Alex Pelletier - Despised Icon
25
Rick Allen - Def Leppard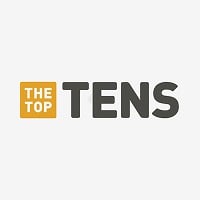 Richard John Cyril "Rick" Allen is an English drummer who has played for the hard rock band Def Leppard since 1978. He overcame the amputation of his left arm in 1985 and continued to play with the band, which subsequently went on to its most commercially successful phase.
He's an inspiration for not having an arm yet still doing what he loves, but I never really considered definitely Leppard metal
How many people actually know that this guy has one arm?
30 years with one arm. Pure talent. So underrated.
Very good precisiones awesome drum fills most underrated
26
Inferno - Behemoth
Intense, fast and technical and everything you can ask for in a drummer
Genuinely the only one out of these people who I think is not only super speedy, but can do atmospheric drumming like religious beats etc
Black metal > all
27
Mike Wengren - Disturbed
Joey Jordison underrated?
Are you kidding me?
Mike Wengren from Disturbed ist one of the best, but also most underrated drummers.
He is fast but powerful, a beast on the drums!
28 Jon Larsen - Volbeat
29
Felix Bohnke - Edguy; Avantasia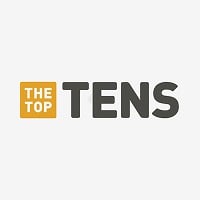 Felix Bohnke, born 2 September 1974, is the drummer of heavy metal band Edguy. He joined the band just before they recorded the Theater of Salvation album in 1998.
30
Tomas Haake - Meshuggah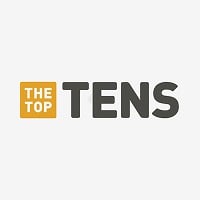 Tomas Haake is a Swedish drummer and main songwriter of the experimental metal band Meshuggah. He is known for his polyrhythms and technical ability. In 2012, he was named the 5th best Modern Metal drummer by MetalSucks.net. He was named the number one drummer in the "Metal" category, in the July 2008 ...read more.
Just try to replicate some of those polys he lays down...you will suddenly find yourself in doubt of your supposed skills
This dude is god. Play this joey jordison id love to see you try and fail
Just hear the song bleed. Enough said.
This man must have 4 arms and 3 legs.
2 Comments
31 Zach Gibson - The Black Dahlia Murder
32
Cozy Powell - Rainbow, Black Sabbath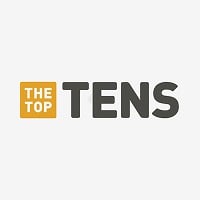 Colin Trevor "Cozy" Powell was an English rock drummer, who made his name with many major rock bands and artists like The Jeff Beck Group, Rainbow, Robert Plant, Whitesnake and Black Sabbath.
Cozy set a world RECORD for the most drums (400) played in under one minute, live on television (BBC). He was quoted as saying in an interview, &quotI drive like I drum - madly&quot. - Metal_Treasure
Metal greats begin with him. - Metal_Treasure
33
Mike Bordin - Faith no More, Ozzy
After 6 Faith no More albums and such a standard kit he manages to never sound or drum the same every album. Respect
Has probably gone thru more snare drum skins than any other drummer on this list. Wields his drumsticks like Thor's hammer! Probably should have been in the band Manowar, but is still brilliant in FNM.
34
Paul Mazurkiewicz - Cannibal Corpse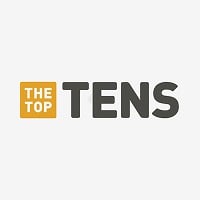 Paul Mazurkiewicz is an American drummer best known as a member for death metal band Cannibal Corpse.
No one pounds them harder in the world
35
Chris Adler - Lamb of God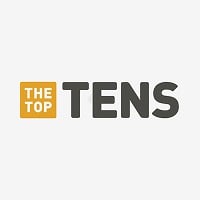 Christopher James Adler is an American drummer, best known as a member and founder of the groove metal band Lamb of God, and Grammy Award winning member of Megadeth.
Listen to songs like Ruin, Redneck, Grace, black label, Laid To rest and you will know that he is the most underrated drummer. But all other drummers listed are good too - nooreldeen
Chris adler is the best modern metal drummer. He is the most technical drummer nowadays
36 Martin Lopez - Opeth
37
Ray Luzier - Korn
Same skill level as David, don't just bash him because he replaced him, jesus.
38
Ian Paice - Deep Purple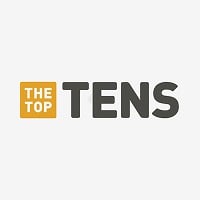 Ian Anderson Paice (born 29 June 1948) is an English musician, best known as the drummer of the English rock band Deep Purple. He has been the band's only constant member since its foundation.
The first metal drummer who used double bass (1971, Fireball). - Metal_Treasure
39
Danny Carey - Tool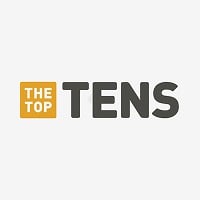 Daniel Edwin "Danny" Carey, born May 10, 1961 in Lawrence, Kansas, is an American drummer and instrumentalist best known for his work in American Grammy Award-winning progressive rock band Tool. He has also contributed to albums by and played with such artists as Zaum, Green Jellÿ, Pigface, Skinny ...read more.
Music isn't about technique and speed, it's about sounds and emotions. No ones better at painting a picture with drums than carey
Phenominal talent but he's not really underrated. He's one of the most respected/recognized in the business! In terms of underrated drummers, Matt Halpern and Matt Garstka should be on the list alongside Duplantier, Haake, Dailor, Orbin and Rudinger
40
Hannes Grossmann - Necrophagist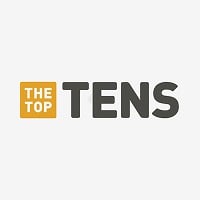 Hannes Grossmann is a German drummer who plays for the US death metal band Hate Eternal, German progressive band Alkaloid, and for the U.S based prog metal outfit Blotted Science.
41
Sean Kinney - Alice in Chains
This guys should be at least top 10 best metal drummers! Just listen to No excuses, what a master piece.
42 Steve Asheim - Deicide
43
Abe Cunningham - Deftones
Most underrated drummer even underrated on a list of underrated drummers
His beat is just so amazing and groovy
Always creative. Rarely ever plays the same beat for two songs. If ever. Great drummer that can carry any song. If not for Abe, there wouldn't be Deftone
44
Matt Halpern - Periphery
Matt Halpern has created a free style of drumming. He drums with pure emotion and an immense love for drumming which can be felt through your speakers. The combination of technique and passion make this drummer a godly person. If you don't know Matt, then don't be a drummer.
Seriously, if you haven't heard of him, hit him up on Youtube. Too many metal drummers nowadays are idolised for nothing but speed, but Halpern should be well within the ten most underrated due to his skill outside the bounds of fast semiquavers. Speed is great, but he has so many other things covered like polyrhythms, grooves, shuffles and ghost notes. And he's a fine improviser.
45 Nick Augusto - Trivium
46
Brann Dailor - Mastodon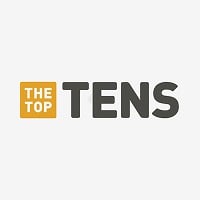 Brann Timothy Dailor is an American drummer/singer best known as a member of the Atlanta, Georgia metal band Mastodon, in which he is the drummer, backing vocalist, lead vocalist and primary lyricist.
This guy is insane. I would put him up there with Danny Carey, who Brann actually BEAT IN A DRUM COMPETITION. His drumming is sporadic, complex, and fast. Just listen to Megalodon, Divinations, or Capillarian Crest. He never reuses a fill. Just the fact that Dave Grohl thinks he's the best in the world should speak volumes about his playing.
He is definitely one of the best drummer. His beat is so complicated and fast. Just listen to aqua dementia
Definitely one of the best and most underrated
He isn't just a great drummer. Listen to Octopus Has No Friends. He sinfs while drumming like a badass!
47
Richard Christy - Death, Charred Walls of the Damned
He also played in Control denied and cynic. His drum work In sound of perseverance was amazing and his power if the double bass in the song cut down by control denied is enough to put him I. The top 2 - Sabbath
48
Arejay Hale - Halestorm
The crazy tricks he does on stage are awesome, and no Halestorm show would be the same without them, but sometimes I believe people only think of the show when they think of Arejay Hale and that makes his actual skills at being a drummer somewhat underrated compared to the show.
He's amazing. I don't really know why he's on this list, though. He's not really underrated because everybody knows he's amazing.
His drum solos are fantastic
Good drummer who can make a drum solo entertaining.
1 Comment
49
Jürgen "Ventor" Reil - Kreator
Come on! this brutal drummer in #52 is an insult, spit to thrash metal!
Jürgen is by far one of the best metal drummers ever, his work on albums like Pleasure To Kill is phenomenal, and the intro to Terrible Certainty is fantastic.
50
Jason Bonham - Led Zeppelin
This guy inherits his fathers drumming. No wonder he plays in zeppelin and in Scott Ian 's band Damnocracy!
PSearch List
Related Lists

Top Ten Underrated Guitarists, Bassists, and Drummers

Top 10 Most Inspirational Rock and Metal Drummers

Top Ten Most Influential Metal Drummers

Top 10 Most Versatile Metal Drummers

Best Metal Drummers Most Have Never Heard Of
List Stats
800 votes
120 listings
6 years, 205 days old

Top Remixes (6)

1. Gene Hoglan - Death, Dethklok, Testament, Death Angel
2. Arin Ilejay - Avenged Sevenfold
3. Nick Menza - Megadeth

htoutlaws2012
1. Daniel Erlandsson - Arch Enemy
2. Michael 'Moose' Thomas - Bullet For My Valentine
3. Andols Herrick - Chimaira

MetalFoREVer1228
1. Charlie Benante - Anthrax
2. Clive Burr - Iron Maiden
3. Arin Ilejay - Avenged Sevenfold

DoroExploro13
View All 6
Error Reporting
See a factual error in these listings? Report it
here
.