Best Animated Movies of 2019
On this list you can vote for which animated movies you think were the best in the year of 2019. This year geared up with a lot of blockbuster animations such as Toy Story 4, How to Train Your Dragon: The Hidden World, Frozen II, The Lego Movie 2: The Second Part, etc.

The Top Ten

1 Toy Story 4
This was amazing" A wonderful conclusion to one of the greatest animated movie franchises ever. So original and the animation is stunningly impressive, especially compared to not just the other Toy Story movies, but also Incredibles 2, a pixar movie released just one year before. Lots of people think the series should've ended after 3, but if you ask me, that was just the beginning of the final adventure. This is the true conclusion and a sequel to this is highly unlikely. I think Toy Story 2 is still the best Toy Story movie but this is a close second certainly.
I loved every single Toy Story movie, including this one, great animation, memorable characters, and a great plot are all present here.
Today 2nd birthday to this movie! June 21 is prime day and my day too!
Frozen 2 sucks! This movie is awesome!
2
How to Train Your Dragon: The Hidden World
I love this movie. The How to Train Your Dragon trilogy is amazing and one of the few to kill off main characters without them having a chance of coming back. It ended the franchise beautifully, with the words at the beginning of the first book being repeated once again, with him having children and being an old, grizzled chieftain. It was honestly the hardest I cried at a movie ever. Not even Endgame hit me in the feels harder.
Since this will be the last film installment of the popular franchise of DreamWorks Animation. Hopefully they'll unveil the new protagonist characters for the third film since they'll only appear once and after that, the franchise ends and scenes montage from the 1st and 2nd film of HTTYD.
I love this movie, and it has played a big part of my childhood and it still does now. I simply can't wait to find out how the riders grew up as well. We have been waiting for this for the past five years and fi ally it has come to and end and I have no doubt DreamWorks will give this story the magnificent ending it deserves
This has been an integral part of my childhood. I'm excited to see what they have done with the final installment for this epic trilogy, and I thank all of the wonderful people who have dedicated these past 10 years to forming mine, and a number of others lives.
3
Frozen 2
A worthy sequel to a really nice movie, I loved the animation and the songs were great too, along with mostly lovable characters.
This movie is pretty good! I like how it expands on the original and clearing up major plot-holes from the original.
Excited I am for this movie. I loved the first one so this might be awesome to watch as well
Frozen 2 proved that Disney sequels can be GOOD.
4
A Shaun the Sheep Movie: Farmageddon
I never knew Shaun The Sheep was getting a sequel! Cool!
Coming out next year.
5
Code Geass: Lelouch of the Re;Resurrection
An amazing film.
6
The Lego Movie 2: The Second Part
While not as good as the first movie, it's still a good sequel that deserved better at the box office with amazing animation, solid humor, and charming characters.
Say what you want about this, but I think we can all agree that it was better than the abomination that was Detective Pikachu.
I love this movie. The animation is perfect, this movie is so much better than the movies above it.
Hey, Lego Movie is 100 times better than the Playmobile movie in my respectful opinion.
7
Batman: Hush
8
The Secret Life of Pets 2
I can't wait to see this movie!
9
The Angry Birds Movie 2
I LIKE It how Stella and Hal got a bit more major!
Chuck does a Fortnite dance at the end.
Who doesn't love this movie?
Better than the first
10
Invader Zim: Enter the Florpus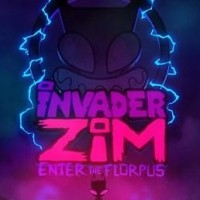 At last, the greatest 2000s alien life form gets the comeback he deserves!
The Contenders
11
Steven Universe: The Movie
Top 5 at least hell top 3 even as this movie took everything amazing about the show and took it to a cinematic level even thought it was a TV movie. By the way CN is stupid to not put this in theatres and instead the put the dumbass teen titans go movie in theatres which makes 0 sense.
Honestly one of the few animated films this year worth noting. It takes everything that makes the series great and packages it into this celebratory and heartfelt 90 minute T.V. musical.
It shows how Steven has matured over past years and the singing was amazing, I was mostly impressed. Happily Ever After was my favorite song in the movie.
Deserves to at least be #3. Might not surpass Toy Story 4 or HTTYD3, but still is far superior to every other movie on this list.
12
Reign of the Supermen
This is a great movie.. I love it..Especially The Eradicator...So be sure to watch this or "Be Eradicated"...
13
Abominable
Abominable is so underrated and so good.
14
The Addams Family
15
Missing Link
This deserved a lot better at the box office, the story was pretty good with some enjoyable characters, good humor, and great animation.
Really hyped for this
16
Playmobil: The Movie
When this comes out on Dvd, I will get it legally and watch it on my computer and screen record it, cut out the Fortnite scene and burn it onto a disc titled Playmobil: The Movie: Fortnite Sucks Edition for personal home use only.
Take the Fortnite bit out and I will go on opening night and buy the Dvd the day it makes it's way onto the store shelves and I will buy the whole set of the pop vinyls if they make some.
Ended up watching it weeks before opening night in my country. Might watch it again.
Cash grab or not, it's not gonna be a great movie.
17
Wonder Park
I'd that I'm in the minority that actually liked this movie, it has amazing animation and a solid message. Also, why are people complaining that this movie is depressing?
18
Klaus
Klaus is great! It deserved that award.
Easily the best Christmas movie I have ever seen, and the orchestral version of Zara Larsson's "Invisible" in a pivotal moment of the film is one of the best pieces of music written for film of the decade
Also better than Toy Story 4.
19 Weathering with You
20
Teen Titans Go vs Teen Titans
21
Ejen Ali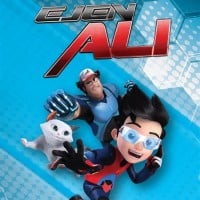 Really cool film
22 Rocko's Modern Life: Static Cling
23 Boboiboy the Movie 2
24
The House with a Clock in Its Walls
Best 2019 movie! I want a remake of this in 2021! I'm sure that this is the same studio that makes the upcoming Dolittle movie.
I love this movie! Always have! This movie is the best of 2019! I want an animated movie of this!
I love this movie that I want a remake of this is 2021.
25
Spies in Disguise
PSearch List