Most Intense Actors of All Time
The Top Ten
1
Al Pacino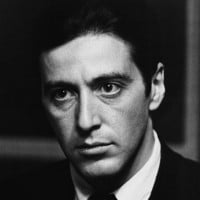 Alfredo James "Al" (April 25, 1940) Pacino is an American actor and filmmaker. Pacino has had a career spanning more than five decades, during which time he has received numerous accolades and honors.
In my opinion, what he did in the 70s was beyond compare. Sure there are a lot of great actors but I've never seen such intensity in another. Someone once told that he undresses the audience with his eyes. I totally agree with it.
Al Pacino is the greatest of them all because of his intensity and true versitality as an actor. His performances talk of his sheer talent and hard work. He is one true legend. He does not need to brag as compared to his contemporaries.
I have seen more than 200 hollywood movies. AND never found anyone Clearer than Him. He Is the Best, this planet ever Had. THE Best ACTOR!
The best and my fave is the magnificent Al Pacino!
2
Leonardo DiCaprio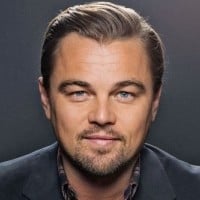 Leonardo Wilhelm DiCaprio (born November 11, 1974) is an American actor and film producer. Known for his work in biopics and period films, he is the recipient of numerous accolades, including an Academy Award, a British Academy Film Award, and three Golden Globe Awards. As of 2019, his films have grossed ...read more.
There are two types of acting 1. Method acting and natural acting... Though method acting is easy, the greatest challenge to an actor is finding his own character. Because when he/she is indulging in being someone he/she's not an actor has to find his own to mimic the features of the given film character. Which as an actor is mentaly challenging.
Leonardo is ONE of the most dedicated actors I know. He has been acting by understanding the role and being the character. His dedication to what he does and how is does it is DOWN TO EARTH... I myself am an aspiring actor. Maybe one day you will see the name of VISHARAD in this list and I can assure you I am a force to be reckoned with.
Just look at his performances in The Aviator, The Departed, Shutter Island, Inception and you will know why he is arguably the most intense actor there is.
Do I have to vote for Leo? I thought its well understood. Only he is the one who can really absorb the roles really beautifully...
3
Christoph Waltz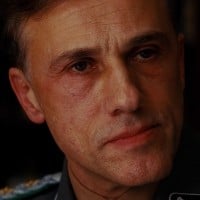 Christoph Waltz is an Austrian-German actor that has won 2 Academy Awards for Best Supporting Actor for his collaborations with director Quentin Tarantino in Inglourious Basterds and Django Unchained.
4
Christian Bale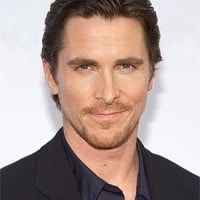 Christian Charles Philip Bale (born 30 January 1974) is an English actor. Known for his versatility and physical transformations for his roles, he has been a leading man in films of several genres. He has received various accolades, including an Academy Award and two Golden Globe Awards. Forbes magazine ...read more.
Christian bale has gone on a diet which even his nutritionist said is dangerous to get to his lean figure in the machinist.
His survived on apples, tuna and coffee during the making of this movie.
He has gained weight for the next movie and lost weight again, 3 times if I'm not mistaken. That's for rescue dawn, fighter and machinist (not in order).
Undoubtedly the greatest and most dedicated actor.
He was at 121 pounds for the Machinist, then gained 100 pounds, mostly of muscle for Batman Begins 5 months later. Then the Boston accent in the Fighter... Absolute dedication right there.
He can play any roles well.
He's good all time
5
Jack Nicholson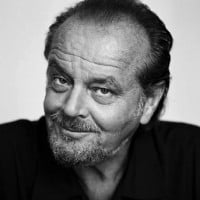 John Joseph Nicholson (born April 22, 1937) is an American actor and filmmaker, who has performed for over 60 years. Nicholson is known for playing a wide range of starring or supporting roles, including satirical comedy, romance and dark portrayals of antiheroes and psychopathic characters. In many of his films, he has played the "eternal outsider, the sardonic drifter," someone who rebels against the social structure.
The Shining - Jack Nicholson gives one of the most intense performances I've ever seen. Perfect casting! A Few Good Men - Jack Nicholson gives one of the greatest movie lines of all time, and one of the best monologues of all time; I've struggled not to root for him in a movie regardless of his role after that.
6
Hugh Jackman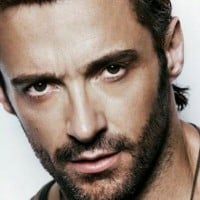 Hugh Michael Jackman (born October 12, 1968) is an Australian actor, producer and musician. Jackman has won international recognition for his roles in major films, notably as superhero, period, and romance characters.
Just remember his performances in The Prestige, Deception and Les Miserables. Then, you'll never ask why.
7
Robert De Niro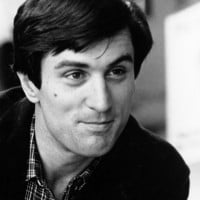 Robert Anthony De Niro Jr. (born August 17, 1943) is an American actor and producer. He is particularly known for his nine collaborations with filmmaker Martin Scorsese, and is the recipient of various accolades, including two Academy Awards, a Golden Globe Award, the Cecil B. DeMille Award, and a Screen Actors Guild Life Achievement Award. In 2009, De Niro received the Kennedy Center Honor, and received a Presidential Medal of Freedom from U.S. President Barack Obama in 2016. ...read more.
Hugh Jackman! Intense? I would go with Pacino and DeNiro as my top two, hands down.
De Niro does the most intense role I've ever seen in Raging Bull, how is he #8?!
8
Samuel L. Jackson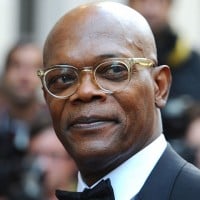 Samuel Leroy Jackson is an American actor and film producer. He achieved prominence and critical acclaim in the early 1990s with films such as Jungle Fever, Patriot Games, Amos & Andrew, True Romance, Jurassic Park and his collaborations with director Quentin Tarantino including Pulp Fiction, Jackie ...read more.
9
Liam Neeson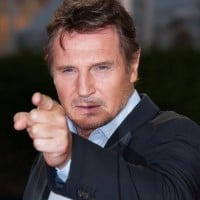 Liam John Neeson, OBE is an actor from Northern Ireland. In 1976, he joined the Lyric Players' Theatre in Belfast for two years. He then acted in the Arthurian film, Excalibur.
10
George Clooney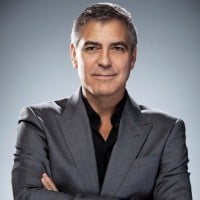 George Timothy Clooney is an American actor, filmmaker and activist. He has received three Golden Globe Awards for his work as an actor and two Academy Awards, one for acting and the other for producing.
The Contenders
11
John Travolta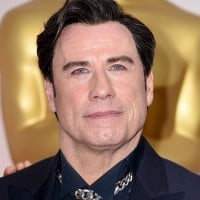 John Joseph Travolta is an American actor, dancer, and singer. Travolta first became known in the 1970s, after appearing on the television series Welcome Back, Kotter and starring in the box office successes Saturday Night Fever and Grease.
12
Daniel Day-Lewis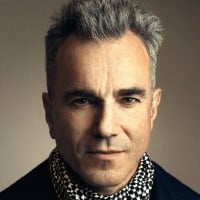 Sir Daniel Michael Blake Day-Lewis is an English actor. He holds both British and Irish citizenship. He has won 3 Academy Awards for Best Actor for My Left Foot, There Will be Blood, and Lincoln.
DD-L? Call him Bill the Butcher or Daniel Plainview.. hard to believe it's the same actor who played these roles.. deep and intense study of the characters he plays and the distinct voice patterns for each role. reportedly broke his ribs because he refused to get out of the wheel chair during the entire production of the movie 'My left foot'. enough said.. 'There will be Blood' proves his potential as a method actor! #respect
In terms of his acting prowess, intensity, how much research he puts into his characters and how well he refines them, Daniel is unparalleled. It confounds me to see him placed so low on this list.
13
Tom Cruise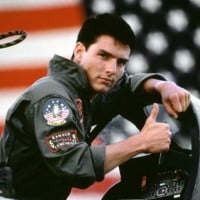 Thomas Cruise Mapother IV is an American actor and producer. He has received various accolades for his work, including three Golden Globe Awards and three nominations for Academy Awards. He is one of the highest-paid actors in the world.
14
Heath Ledger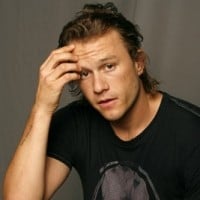 Heath Andrew Ledger was an Australian actor and director. After performing roles in Australian television and film during the 1990s, Ledger left for the United States in 1998 to develop his film career.
Have you seen his Joker role!?

He locked himself away for a month to perfect his role. He is amazzing!
He died for his role as the Joker!
15
Edward Norton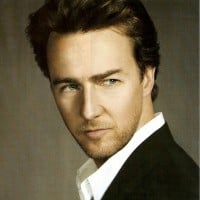 Edward Harrison Norton is an American actor, filmmaker and activist. He has been nominated for three Academy Awards for his work in the films Primal Fear, American History X and Birdman.
16
James Stewart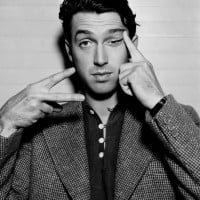 James Stewart (May 20, 1908 - July 2, 1997) was an American movie star, who is widely considered to be one of the greatest actors of all time. He is best remembered for his roles in Rear Window, It's a Wonderful Life, Vertigo, and Mr. Smith Goes to Washington. Stewart was known for his distinctive drawl ...read more.
17
Shia Labeouf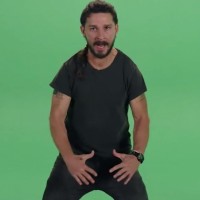 Shia Saide LaBeouf is an American actor, performance artist, and director who became known among younger audiences as Louis Stevens in the Disney Channel series Even Stevens.
18
Anthony Hopkins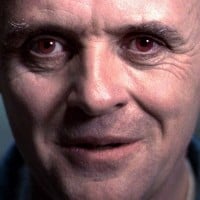 Sir Philip Anthony Hopkins CBE is a Welsh actor, director, and producer. He was born on December 31, 1937 in Margam, Wales. He is known for winning the Academy Award for Best Actor in 1992, and was nominated three additional times. Hopkins has also won three BAFTAs, two Emmys, and the Cecil B. DeMille ...read more.
19
Nicolas Cage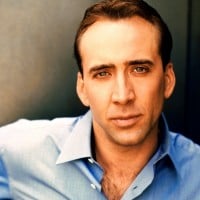 Nicolas Kim Coppola, known professionally as Nicolas Cage, is an American actor and producer. He is well known for his roles in Raising Arizona, Moonstruck, Vampire's Kiss, Wild at Heart, Honeymoon in Vegas, Red Rock West, Leaving Las Vegas, The Rock, Con Air, Face/Off, City of Angels, 8MM, Bringing ...read more.
20
Ralph Fiennes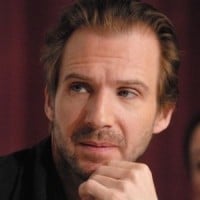 Ralph Nathaniel Twisleton-Wykeham-Fiennes (born 22 December 1962) is an English actor, director and producer. A noted Shakespeare interpreter, he first achieved success onstage at the Royal National Theatre.

Fiennes' portrayal of Nazi war criminal Amon Göth in Schindler's List (1993) earned him nominations for the Academy Award for Best Supporting Actor and the Golden Globe Award for Best Supporting Actor, and he won the BAFTA Award for Best Actor in a Supporting Role. His performance as Count Almásy in The English Patient (1996) garnered him a second Academy Award nomination, for Best Actor, as well as BAFTA and Golden Globe nominations. ...read more.
Genius in cinema, and his roles in The English Patient, Red Dragon, Schindler's List, and The Prince of Egypt and Harry Potter are enough to prove his intensity. Without a doubt, Al Pacino deserves the number 1 spot, but Ralph Fiennes deserves at least top 5.
21
Jared Leto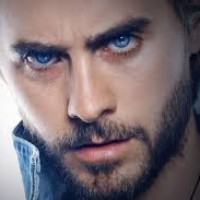 Jared Joseph Leto is an American actor, singer-songwriter, and director. He is well known for being the lead singer of Thirty Seconds to Mars.
22
Bryan Cranston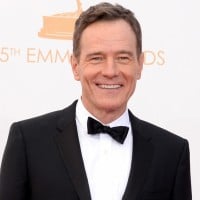 Bryan Lee Cranston is an American actor, voice actor, screenwriter, director, ordained Pastor and producer.
23
Ryan Gosling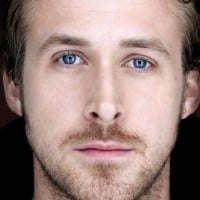 Ryan Thomas Gosling is a Canadian actor, musician, and producer. He began his career as a child star on the Disney Channel's Mickey Mouse Club and went on to appear in other family entertainment programs including Are You Afraid of the Dark?
24
James Spader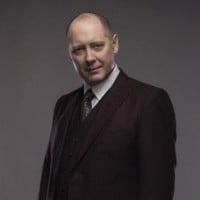 James Todd Spader is an American actor. He is best known for portraying eccentric characters in films such as the drama Sex, Lies, and Videotape, the action science fiction film Stargate, the controversial psychological thriller Crash, the erotic romance Secretary, and the blockbuster superhero film ...read more.
25
Robert Downey Jr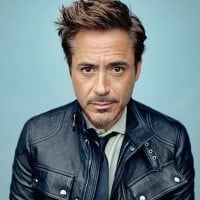 Robert John Downey Jr. (born April 4, 1965) is an American actor and producer. His career has included critical and popular success in his youth, followed by a period of substance abuse and legal troubles, and a resurgence of commercial success in middle age.
PSearch List