Top 10 Hottest Bollywood Actors
The Top Ten
1
Barun Sobti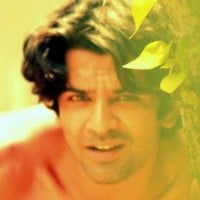 Barun Sobti is an Indian actor. He is most famous for his role "Arnav Singh Raizada" for the show "Iss pyaar ko kya naam doon". This character won millions of hearts.
Barun Sobti is the hottest man that I ever seen. his eyes are imperfectly perfect his voice is completely sexy. I started find him in ipkknd T.V. series his acting is too good enough to his leading role. And he is absolutely match with Sanaya Irani. They are so adorable sweetest jodi that I ever seen. I am from Myanmar I watched many Korean series but honestly I started to hate the k series last 2 years. And I changed to watch eng movies Hindi series. It is better than k series. I really love it. Barun, you are amazing. And I love Arnav Khushi. I am 4 ever arshi fan
Why hide the truth? We all know Barun is the worlds hottest actor that has ever lived! He deserves to be number one! He is the true hero!
Barun is so cute, hot, and sexy! He is such a wonderful actor! Can't even get my eyes off of him! He wins everyone's hearts!
I like his hairstyle. His serials. I like his serial "Is pyar ko kya naam du? ".
I like his acting. And in future I will go for see his movie.
2
Shahrukh Khan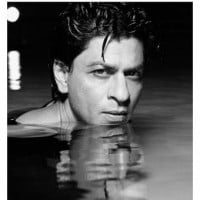 Shah Rukh Khan, also known as SRK, is an Indian film actor, producer, and television personality. Referred to in the media as the "Badshah of Bollywood", "King of Bollywood", "King Khan", he has appeared in more than 80 Bollywood films, and earned numerous accolades, including 14 Filmfare Awards.
Tom Cruise have around 1.5 billion fans around world but Shahrukh Khan 2.3 billions fan all around world: way more then any other actors in Bollywood and a lot of in Hollywood. If we look at World Record; he is the "Richest Actor" in the world who came from middle class family, he have his name in "Guinness Book World Record". He has the most successful acting carrier with mote then 205 awards. He is handsome, soft hearten, talented, genius and many so on. He have good sense of humor, mind blowing acting sense, and a strong history.
Shahrukh khan is very good and versatile actors since the year he was present from 1992 to now 2012... His look attracts many people and he look very dashing and handsome in black leather suit which he had wear in dil to pagal hai in the song"dil to pagal hai". He is so cute and sweet... He has been in many indian hurts, if amitabh will die india is gonna cry a lot but if shahrukh will die the whole earth will cry, if shahrukh khan can acheive success in short period then he will be the grandfather of amitabh bacchan in his olden age... Love him, but he is not my favourite... Akshay is the best... He is more good looking and versatile than srk
He takes the top title for everything. Shahrukh Khan deserves the title King Khan, he is great at what he does, and seems passionate. In every movie he has done, he has shown nothing but greatness. From the enthusiasm in his dancing to the very attractive facial expression he makes with his dimples he is just AMAZING! And even as the years go by he never stops and continues to amaze viewers he is completely a hero and the best of the best even compared to western actors
In all honesty, you can't compare anyone with SRK. He's sexy, charismatic, witty and a true gentlemen who respects his fans. His smile itself is enough to make any girl swoon. And besides, apart from his model-worthy looks, he's an incredible actor. He's the King of Bollywood, people. Let's adjust our glasses, here.
3
Hrithik Roshan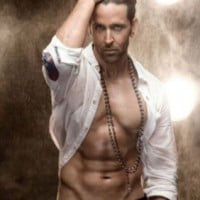 Hrithik is the perfect actor now in Bollywood industry. His acting ability spread for vast area, no one can dance like him among Bollywood actors, and his look is great and he is the complete skillful actor in Bollywood industry. Can you compare SRK with him? No he has only acting ability, ameer also have only acting, salman doesn't have acting ability but good look, but hrithik has some extra ability with acting than others. Isn't it?
Guys he is called the greek god for a reason. He has amazing body, dreamy green eyes, handsome face with sharp features, and most importantly a down-to -earth personality. He is the best dancer in the Bollywood industry. And don't even get me started with his movies I can watch zindagi milegi na dobara a thousand times. LITERALLY!
Hrithik Roshan is good looking, a highest dancer (in Bollywood film industry) a great actor and have a good fitness as well as a clear nature and good human. He have every thing be a great actor.
I think Hrithik should be #1. There is nothing sexier than a man who can dance well& he is a very fine actor, with those smoldering green eyes. No one on this list compares to him--he is extremely hot!
4
Ranbir Kapoor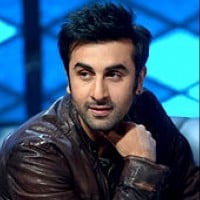 He has everything that Bollywood need from an actor... young, talented, adorable, sexy, convincing, great, versatile, dashing...
He's the present and future of this industry...
RANBIR ROCKS!
Seriously, I mean what the hell is Salman Khan doing in this list.. I didn't know that this list contains old citizens also.. However, Ranbir is a real talent of industry.. He is a fantastic actor.. He acts so well in Barfi and Rockstar.. Plus, he has a very good sense of fashion.. And his body is so good.. LOVE YOU ROCKSTAR..
I like ranbir kapoor very much he is gonna be in the first in this list in future,... he has good looking, his eyes is charming, I want him to marry deepika padukone
From the 10 listed on this list, at this stage 2011, he's the best looking: adorable, sxy and yet so natural in his looks. He looks like a guy nxt door yt wish such amazing qualities and verstality.
5
Salman Khan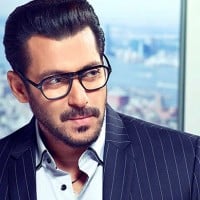 Abdul Rashid Salim Salman Khan, credited as Salman Khan, is an Indian film actor, producer, singer and television personality.
He is very cute and charming. He has a great body that makes him look even more great! He has so much statues in the world just because of his body. I love his acting, he could do any movie and it would suit him. Go Salman Khan!
As far as fitness and humanity is concerned, how can one ignore him. Also he has several blockbusters under his belt like, Dabangg, Ready, Maine Pyaar Kiya, Hum aapke hain kaun, Karan arjun, Wanted etc.
Salman khan is salman khan. THE BEST. He is handsome, tough, has nice body. He is all time blockbuster. Our Sallu. He should always be on the top. Well I love Hrithik and shahid too.
He is the most down to actor of Bollywood! He acts according to his heart and that makes him the BEST!
6
Varun Dhawan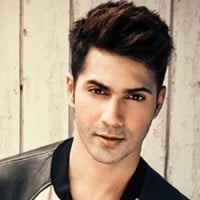 The most amazing, gorgeous, beautiful, outstanding, sexiest, loveliest, cutest, naughtiest, absolutely fenomenal... Actor/angell... Love him 2 bits... Follow on twitter @varunjaani123
Trust mee he is not comparable 2 the rest off the actors he's THE BEST!
Varun is going to be the next talent of Bollywood. He is super cool and super sexy. He is V.V.V. awesome than Ranbir Kapoor.
He's handsome. He's hot. Funny, crazy, sexy, all rolled into one. After Amitabh Bachchan came Shahrukh Khan and I think next will be Varun Dhawan
Oh my god! What a style. He is completely gorgeous, he stole my heart I love varun. He is GOD DAMN SEXY I love you baby.
7
Shahid Kapoor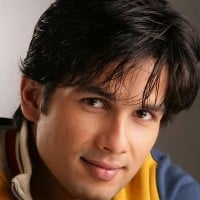 Shahid Kapoor is the cutest, the most down-to-earth celebrity!
We love him with all our hearts!

Please keep up the active voting for him and join our Team on Twitter
Best all rounder character ever.
He can act well
He can dance well
He can give superb emo ( kaminey )
He changes his looks spontaneously which made him interesting.
Altogether he is the next king of Bollywood.
Shahid is the good looking actor who makes a good match to most of the Bollywood romance movies. Salman, shakrukhan are too old and their lovers in movie are young. It is not cool to see that.
You are looking cool and handsome
Your are my favorite hero sahid
Your all movies are so so gd
I like your movie and I watch all your movie
I wish your all movie are popular in the world...
8
Aamir Khan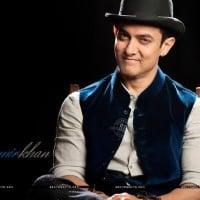 Aamir Khan is an Indian film actor, filmmaker and television talk-show host. Through his thirty-year career in Hindi films, Khan has established himself as one of the most popular and influential actors of Indian cinema.
A true protege in entertainment industry. A rare gem like to be appreciated and praise.
Keep up the good work and continue to inspire people like me with your masterpieces.
Aamir's the most great super star of the world! He's simply best of the best! Mr. Blocbuster! No one compares with Aamir! I love him so much!
He's a very versatile and good actor... He can perform whatever role given to him...
I don't like him as an actor because he never really acts like he's really in love.
9
Gautam Rode
! His eyes, His hair, His smile, His face, His body, Everything is so PERFECT! The hottest actor ever!
Gautam Rode is drop dead gorgeous! He is so sexy and an amazing actor! He is the real hero!
10
Akshay Kumar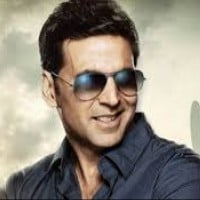 Rajiv Hari Om Bhatia, better known by his stage name 'Akshay Kumar', is a Canadian actor, producer and martial artist who has appeared in over a hundred Hindi films.
Real hero of Bollywood... Have his great personality in the international market... He did some unique action sequences in his movies... And very kind and generous person in real life...
The Khiladi... The Rowdy.. The best Action Hero... The Fittest Actor... A very generous man... A great actor... And many more
Most wanted Khiladi... Real Hero of Bollywood.. And sexiest personality...
The Bomb! Greatest actor ever! The real hero! Love his acting!
The Contenders
11
Abhishek Bachchan
He doesn't have that oh-so-good look, but what makes him sexy is the way he treats women and his parents. And he is very down to earth, sometimes childish, and a prankster. I love a guy who can make me laugh.
He got the looks and personality. A total package. Just that the mustache cover up the good looks. Stubble is is hot though.
Of course! He was so lucky to have Aishwarya Rai as his wife.
12
Aditya Roy Kapur
He is the cutest bollywood actor ever. How come Emran Hasmi is cuter than him?!
Aditya is cutest of al
Aditya z the cutest 4 me
13 Zayed Khan
14
Saif Ali Khan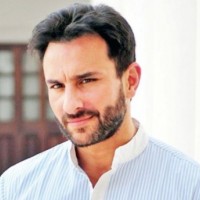 He is the most good-looking and has a sense of TRUE Fashion.
15
Ranveer Singh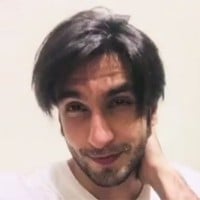 Most handsome, beautiful and his acting is natural peole does not like him but he iss so sweet and kind hearted that I think...
This is amazing guy
He is the best
16
Imran Khan
The cutest actor Bollywood will ever see. THE cutest. Actresses look bad beside him. He's the eye candy of the movies he's in. Loved Delhi Belly, I Hate love Storys and every movie he's in. I try as hard as I can to look like him. Love!
He was so damn hot in Kidnap with that tatoo he had on he back of his neck. He cn kidnap me anytime
17 Vibhav Roy
18 Vatsal Sheth
19
John Abraham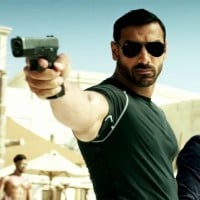 If you are talking about the hottest, I seriously doubt if anyone is anywhere near to him on this ground.. He is the best.. There is no match for him.. He is the sexiest.. Looks like people don't think and vote here
He is the best bodybuilder in this world... I like his style, his acting, his attitude... Really he works so hard to success.. In future he will come to the nomination and he will win the best actor
I think this guy should be at number 1 spot, he really deserves to be there. I seen his movie dostana, I can't forget his yellow shots, he was too good in that. I think he is the most sexiest man in Asia.
John Abraham representative witty and I think it's the best actor in Bollywood because the shape of the decent and represent a very nice.. It's the best man in the world... I love you john
20
Sidharth Malhotra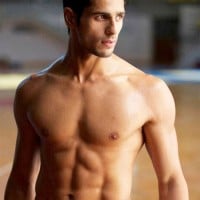 Sidarth has, by far, the world's hottest body. He is just so PERFECT...His smile, his eyes, his hair, his body! He is so sexy!
He is so fit!
Way better than the oldies like Salmaan Khan.
He stole my heart in Student of the Year.
I love you Sid!
He is awesome he knows how to present emotions well into his movies. He is also good looking too
He is apt for this heading. He is awesome
21
Emraan Hashmi
Emraan is the real man of Bollywood..Talented Smart sexy manly and extremely classy...He is the only actor who is very daring straightforward and experimental..I can only imagine him to be in the league of extremely talented and confident actors..He sweeps you away with that unique charm that he is blessed with..He is so intense and is brilliant with his work..Hope he continues to get his due in this superficial industry called Bollywood..Love you Emraan..Always have and always will
He is best actor for me since I saw "Aawaarapan"of him. Everything about him and his movie's so amazing, whether it was music, story or acting. He is just fabulous actor I've ever seen. I love him so much!
Best actor in Bollywood with real acting sense...!
Can act splendidly in villainous roles also!
The people of india likes hero like imran hashmi.. No looks... Not anything... Still because of unsensible people of india his movies going to hits haha
22
Sonu Sood
Bitches, sonu sood has got that thang you look in ranbir, sonu sood can act and he's got the looks of real man! My favourite actor is akshay but sood is underrated so I preffered to vote for him, I would say he is even more sexier and macho than salman leave alone Buddha khoosat shahrukh! Khans should retire now because there is a lot more talent in Bollywood other than khans, however I am myself a khan, but I seriously believe in retirement of khans.
23
Ali Zafar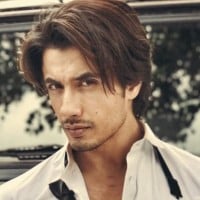 He is very funny. He okay so well when he pretends to be drunk, generally in the comedy area
He's sense of humour makes him cuter than he already is!
24
Arunoday Singh
The hottest and tallest Bollywood actor! He writes d most romantic poetry. Love him!
His poetry is amazing!
He's so handsome!
25
Nikitin Dheer
Nikitin Dheer sir, I love you, want to kiss every inch of your sexy body
PSearch List