Top Ten Black Actors
The Top Ten
1
Morgan Freeman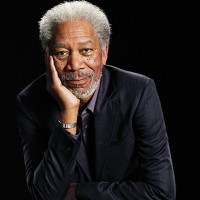 Morgan Freeman (born June 1, 1937) is an American actor, director and narrator. He has appeared in a range of film genres portraying character roles and is particularly known for his distinctive deep voice. Freeman won an Academy Award in 2005 for Best Supporting Actor with Million Dollar Baby (2004), and he has received Oscar nominations for his performances in Street Smart (1987), Driving Miss Daisy, The Shawshank Redemption and Invictus.
I'm reading a wonderful book, set in the 1930s and there's a great character named "Booley" who's a manager at a stable training thoroughbred race horses. He's in a position of being a manager over white workers who all respect him. He's the smartest, most well-read, funniest and wisest man on the farm and he's wiry and wonderful. I can ONLY see Morgan Freeman in this role as he has the kind of acting ego that becomes the character... he is probably my favorite American actor... I read the book in Draft form and it's called "The Field of Dead Horses" by Nick Allen Brown... it should be a movie!
Great actor! Unique in his acting style & screen presence. He definitely deserves to be on the list of great/best actors. His performance in The Shawshank Redemption was outstanding! That's when I began aware of great & amazing his acting skills were. I was truly impressed & memorized with his performance!
We don't care whether Morgan Freeman is Black or White or Tan... All we care about, is his Phenomenal Acting, his Great Personality & his Masculine Charisma. That's why we respect him as a Great Human being... He deserves the number 1 Spot in this List...

Long Live Sir, Morgan Freeman!
Morgan Freeman is not only the best black actor but also the best actor in Hollywood. Take a look at his resume-The Shawshank Redemption, Bruce Almighty, Million Dollar Baby, The Dark Knight etc..
2
Denzel Washington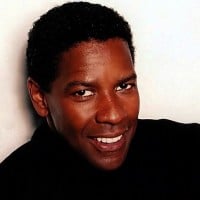 Denzel Hayes Washington, Jr. is an American actor and filmmaker. He has received three Golden Globe awards, a Tony Award, and two Academy Awards: Best Supporting Actor for the historical war drama film Glory and Best Actor for his role as a corrupt cop in the crime thriller Training Day.
The Great Debaters, American Gangster, Deja Vu, Inside Man, The Manchurian Candidate, Man on Fire, Out of Time, Antwone Fisher, John Q, Training Day, Remember the Titans, The Hurricane, The Bone Collector, The Siege, He Got Game, Fallen, The Preacher's Wife, Courage Under Fire, Devil in a Blue Dress, Crimson Tide, Philadelphia, The Pelican Brief, even Much Ado About Nothing, the best I think - Malcolm X, Ricochet, Mo' Better Blues, Glory, The Mighty Quinn... plus some others which I haven't watched, each performance just as awesome I would expect.

Dig this, the man is on a whole different level from these guys or any other actor hands down!
Mr. Washington's body of work speaks for itself, has paved the way for the next generation as did Mr. Poitier. The quality of product that he puts out. The countless times he was passed over for an Oscar. Jeffery Wright, James Earl Jones, Eddie Murphy, why are these name not mentioned when we are speaking of talent?
First, He's his own peron. He's a smart thinker. Hollywood doesn't own him, nor control his moves in his choice of movies. He does't put his personal business out to make news. He seem to have married a very secure, smart, and spiritual woman, which is a super plus for any man. He represents well.
Will Smith is great, but I'm not sure he's the best yet. Hard to top Denzel. Here's my list:
1. Denzel Washington
2. Sidney Poitier
3. Morgan Freeman/Will Smith
5. Samuel L. Jackson
6. Cuba Gooding Jr. (who got snubbed on this list)
7. Don Cheadle (great actor, but needs to do more)
8. Forest Whitaker
9. Laurenece Fishburne
10. Terrence Howard
3
Samuel L. Jackson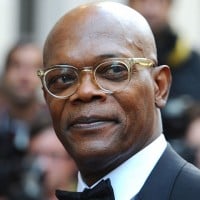 Samuel Leroy Jackson is an American actor and film producer. He achieved prominence and critical acclaim in the early 1990s with films such as Jungle Fever, Patriot Games, Amos & Andrew, True Romance, Jurassic Park and his collaborations with director Quentin Tarantino including Pulp Fiction, Jackie Brown, Django Unchained & The Hateful Eight.
The only Hollywood Actor alive to have confidently appeared in more movie roles than any other movie actor or actress alive. This man is truly a bridge between life and productivity in movie art.
His acting ability is brilliant and when he speaks seems poetry. Watch meany of his movies.. Snakes on the plane, Pulp Fiction, The Negotiator, etc...
Samuel L. Jackson is simply incredible with his amazing performances in Pulp Fiction, The Hateful Eight, Django Unchained, Avengers and many more.
Beet Actor ever, he brings a lot of eximent to his movies, I can't any of his movies that were boring, His performance is sort of like listesing to old people tell you old stories.
4
Will Smith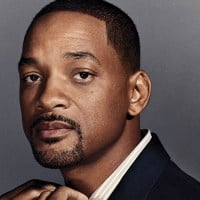 Willard Carroll "Will" Smith, Jr. (born September 25, 1968) is an American actor, comedian, producer, rapper, and songwriter. He is best known for his acting career overall. He has been in many popular movies, These include, but are not limited to, the Men in Black franchise, The Pursuit of Happyness, ...read more.
Will Smith is my man. so sexy and I like him in the movie "Pursuit to happiness" and "ALI".. Denzel Washington is my Idol when it comes to acting he deserve his oscars. I like him in Philadelphia. Morgan Freeman is a good example for"No small rule to a Great Actor"; Samuel L. Jackson is the perfect guy for either drama or action very versatile; Sidney Poitier- this is the man that started all. an Oscar the first African -American who won the Oscar my respect to him 100%. Forest Whitaker- of course Forest is fine actor of his time really good when it comes to acting. ; Cuba Gooding Jr. who forgot Cuba the guy who will take everything in the name of Arts. ; Jamie Foxx of course the oscar earner best example of great and fine acting... this are my best actors at no ranking they are all number to me...
Will Smith is not just the best black actor he is the best actor. He has been my favorite since he came out. I'd have to say his best movies would be I Am Legend, Independence day, The Pursuit of Happyness, and Wild Wild West. The only movie that I didn't find absolutely amazing was his newest one, seven pounds. Will Smith is incredible.
Will Smith is a versatile performer as he can play any role. I've admired Will since he appeared on the Fresh Prince of Bel Air. However recently he often appeared in some strange movies, he still plays the role well although the movie may not be the best. Did I mention he is still hott... Forever a fan
I still remember him from my childhood favorite of 'French Prince'. He's an incredible actor who has made some of the most intense movies. He's touched on every genre and his performance has never once failed me. And he's so gorgeous.. If only there were more actors like him
5
Laurence Fishburne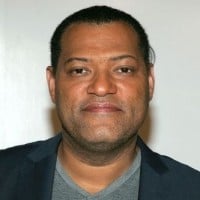 Laurence John Fishburne III is an American actor, playwright, producer, screenwriter, and film director.
Please watch "Hoodlum" and you'll agree he's such a great actor.
Grate actor should be number 2 or 3 on the list in my opinion.
I love his work. We need to see more ogre you on screen.
Excellent actor! Enjoy watching his work.
6
Don Cheadle
Don Cheadle is the most underestimated actor in Hollywood. His naturalness, versatility, intimacy, and power make him unforgettable! I hope he goes on the make many more movies.
Cheadle is cool and allsided. Everything about him is so down to earth and he speaks really intelligently. He's played everything from a Brooklyn gangster to a hotel owner in Rwanda.
He should be number one - such a versatile actor with perfect character portrayals in diverse dramas and comedies. Brilliant and very under rated.
I think Don Cheadle is a very under rated actor, he' s in a class by himself. Put him in any role and becomes his own. Great actor.
7
Eddie Murphy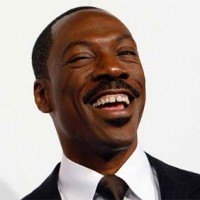 Edward Regan "Eddie" Murphy is an American comedian, actor, writer, singer, and producer. Murphy was a regular cast member on Saturday Night Live from 1980 to 1984.
Really and truly an amazing actor. Give credit were credit is due. Hollywood doesn't appreciate true talent. Put him back on the silver screen.
Samuel Jackson was barely noticeable in Eddie's "Coming to America" movie. Eddie's been a top star longer then most top five actors in the list.
For god's sake this is ridiculous, eddie murphy is amazing, he should be in the top 5!
Eddie Murphy is fine and so talented. Best lips and walk in Hollywood. Number 1 for me.
8
James Earl Jones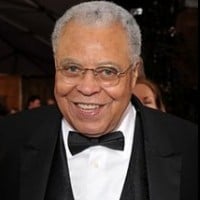 James Earl Jones is an American actor who in a career spanning more than 60 years has become known as "one of America's most distinguished and versatile" actors and "one of the greatest actors in American history." Since his Broadway debut in 1957, Jones has won many awards, including a Tony Award and ...read more.
My number two...behind Morgan Freeman
Been around longer than Cuba.
Deserves in the top 10
9
Sidney Poitier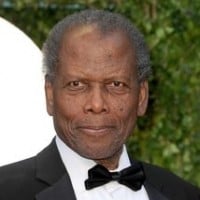 Sir Sidney Poitier was a Bahamian-American actor, film director, author, and diplomat. In 1964, Poitier became the first Bahamian and first black actor to win an Academy Award for Best Actor, and the Golden Globe Award for Best Actor for his role in Lilies of the Field.
Sidney Poitier has class and he is a marvelous actor. He should be number one. Morgan Freeman has class and is an amazing actor. In my mind they are tied for first place. Laurence Fishburne and Samuel Jackson are both excellent and in my book they are tied for second place. I am white but who cares! An actor is excellent because of the way he has honed his craft. I love and enjoy them all! Each has amazing skills, Sidney and Morgan have been around longer so they are more experienced at their craft.
Sydney should be at number 1, this 1 of the pioneers of black actors, not only 1st to win an Oscar, but he set a high standard in his body of work for those who followed him, I'm sorry but in my opinion this is the 1 to top, and should be 'at' the top. And I agree with the last comment made of his great writings and character that is un-matched in Hollywood in these times, and is only 2nd/tied with Harry Belafonte...
Sidney has to be first... He & James Earl Jones and Bille Dee and a few more laid the ground work.
Then Denzel and the more contemporary actors.
Let's honor all those that came first and you know, must have had to work 100 times harder to get parts.
I do LOVE Denzel, but I also love so many Black Male Actors.
I love his morals and values. He is a man's man... Or should be in my opinion.

His book, "Measure of a man"... Was a wonderful read. I would read another book by Sidney Poitier anytime.

I believe all men should aspire to have the same morals and values as Sidney Poitier himself.
10
Forest Whitaker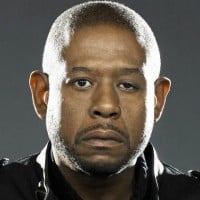 Forest Steven Whitaker III is an American actor, producer and director who has earned a reputation for intensive character study work for films such as Bird, The Crying Game, Platoon, Ghost Dog: The Way of the Samurai, The Great Debaters, The Butler and Arrival.He has also appeared in blockbusters such ...read more.
I appreciate his name as it is Forest and in the forest you can find vegetation and other vegan material. I am vegan so this makes him my number one. He is the best around, nothing is gonna ever keep him down. I am vegan
This is one of the most under rated actors in the world. He can really get into a role. I would like to see him picked to play a top role in a movie. He can bring it.
He's just an amazing actor - after Vantage Point, Last King of Scotland, the Colour of Money... he is undoubtedly one of the best actors out there!
He doesn't get the attention he should. He is a great actor. Mr. Whitaker is right up there with Morgon Freeman & Denzel Washinton.
The Contenders
11
Jamie Foxx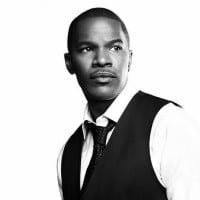 Eric Marlon Bishop, known professionally by his stage name Jamie Foxx, is an American actor, singer, songwriter and comedian.
HE is an amazing actor! Just watch Collateral or Django unchained and you will share my opinion... He should be at least tenth in my opinion...
Largely under rated anybody who has seen the soloist or django knows he is the best out of last couple of years!
Jamie Foxx is truly a great actor. I would like to see more of him. Make a role for him. He is truly amazing.
He outshines Will Smith in Ali. Should be top 5
12
Cuba Gooding Jr.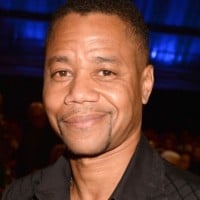 Cuba Gooding Jr. is an American actor. He is best known for his breakthrough role as Tre Styles in Boyz n the Hood, his role in Tuskegee Airmen, TheThe Tuskegee Airmen', 'his Academy Award–winning role as Rod Tidwell in Cameron Crowe's Jerry Maguire, his role in the epic Pearl Harbor as historical figure Doris Miller and his portrayal of O.J. Simpson.
He not only plays diverse parts but, he also makes you believe them. I wish there were more clean cut, wonderful actors as he. Thank him for giving me so many happy hours. When can we see more of his acting ability? He is in the top percentage of all actors.
Great guy, I hope he continues to be blessed and successful in all his endeavors. I love everything about this man.
I love everything he play in and he could play different characters, not the same ol thing all the time.
One of the most diverse and complete actors of our time!
13
Danny Glover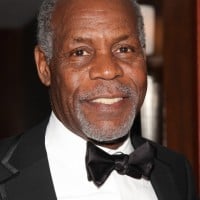 This actor has GREAT range, glad to see him near the top. Loved him in Grand Canyon, a gem of a movie.
Predator 2, lethal weapon series and saw proved that he is the best.
Better with age. Excellent actor, easy on the eyes!
Wow he is truly an amazing actor.
14
Idris Elba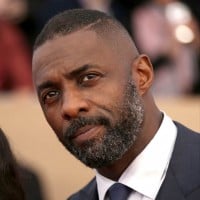 Idrissa Akuna "Idris" Elba OBE is an English actor, producer, musician and DJ known for playing drug trafficker Stringer Bell on the HBO series The Wire, DCI John Luther on the BBC One series Luther and Nelson Mandela in the biographical film Mandela: Long Walk to Freedom.
Idris Elba is one of the most outstanding actors to come along in quite some time. Check out BBC's "Luther" or "The Wire" sometime and see for yourself.
He Is the man to come. Great to see black Brit making it globally. Commands the screen in every scene he is in and always wonderfully edgy.
Most commanding black actor since Denzel first burst on to the screen. 34th... Really?
He deserves to be higher on the list, dropp dead gorgeous and immensely talented!
15
Martin Lawrence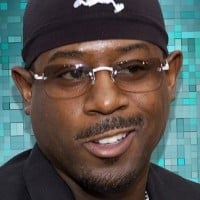 Martin Fitzgerald Lawrence is an American stand-up comedian, actor, producer, writer, and voice actor.
Talented comedian. His characters are funny and original. He should a movie with all the " Martin " characters in it.
Greatest comedian ever
Martin is a great actor
Great funny actor
16
Chris Rock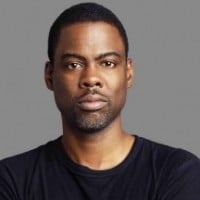 Christopher Julius Rock III is an American comedian, actor, writer, producer, and director. After working as a standup comic and appearing in small film roles, Rock came to wider prominence as a cast member of Saturday Night Live in the early 1990s.
Chris Rock plays the role in every movie just like he named one of them, which was,"DOWN TO EARTH". He's a really cool actor, not to mention; loving father, and a really handsome guy. Keep up the good work, Chris... Love ya!
Chris Rock is a fantastic actor. He has chivalry. Chivalry is not dead.
He is funny, unlike the great vegan drought of 1999, do your research people, or should I say sheeple. I am vegan
Your funny from Michelle
17
Michael Clarke Duncan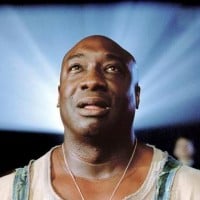 Michael Clarke Duncan was an American actor, best known for his breakout role as John Coffey in The Green Mile, for which he was nominated for the Academy Award for Best Supporting Actor and various similar honors.
18
Kevin Hart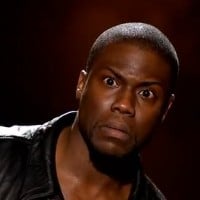 Kevin Darnell Hart is an American actor, comedian, writer, and producer. Born and raised in Philadelphia, Pennsylvania, Hart began his career by winning several amateur comedy competitions at clubs throughout New England, culminating in his first real break in 2000 when he was cast by Judd Apatow for ...read more.
He should be number one, and deserves an award for his acting and movies.
Kevin is truly an amazing comedian. And good actor.
Kevin Hart, my man...He just got it all
Kevin hart can not act
19 Mario Van Peebles
20 Dennis Haysbert
21
Ving Rhames
I think he is one of the greatest actors ever! He can be mean and ruthless so much make you scared to leave your house because you forget it's a movie; he can be the sweetest fatherly type that just brings tears to your eyes! Now here's my other reason he is fine and sexy and can play that role in all the above movies, therefore he should without a doubt be ranked right up there with the best, not way down here he is in my "top 10" maybe people don't get the name with the actor, as it is kinda different!
He's one of the best black actors ever, not sure why he's down here in the list. I hope soon he will be up there with the other good ones.
I think he should move up the rating ladder. He has had roles in many of the movies I've watched.
Great actor-Handsome too-forgive me for saying this-He can come and knock on my door anytime!
22
Terry Crews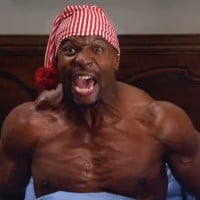 Terry Alan Crews is an American actor and former American football player. He is known for playing Julius on the UPN/CW sitcom Everybody Hates Chris and for his appearances in Old Spice commercials, as well as films such as Friday After Next, Idiocracy, White Chicks and The Expendables series.
23
Terrence Howard
He makes you believe in his character. He is intellegent as well as handsome. However his heart is in his acting look at the movie August Rush. What a movie.
Definitely belongs on this list. Awesome job in August Rush and a great job in Iron Man. A truly profound actor.
Who is Mario Van Peeble anyway? Makes so sense why he is above such a dynamic actor. I have never even heard of him.
I love him and like him a lot! Crazy for him
24
Kevin Michael Richardson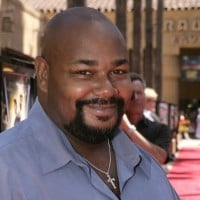 Kevin Michael Richardson is an American actor and voice actor who has portrayed a multitude of characters in various animated series and video games. He is known for his extremely deep voice and has been playing a wide variety of characters since the early 1990s, often villains. For voicing Joker in ...read more.
25
Wesley Snipes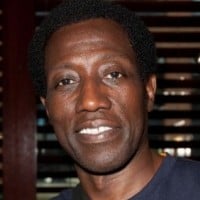 Putting wesley snipes this far down on the list completely negates any creditability it has. Lol I really honestly can't take it seriously. Chris rock can't even be considered an actor and if he was there's no flipping way he approaches snipes as a better actor...same with mario van peebles...his acting is terrible...I mean pathetically bad..I have no problem with freeman and denzel at the top but snipes should at least be no. 3 and honestly I think he's as good as denzel and probably better. he's got more versatility than cuba. People forget all the great dramatic movies he was in...my personal favorite is rising sun with sean connery...long story short he's an amazing actor that doesn't get love from many because his personality is prickly and he doesn't take the sidekixk roles that black men always have to play where they are helping the white main character.
He is great! He can get into any character, serious, adventure, futuristic, love, cultural...He does it all. And he has a great distinctive style that is all him.
I love Wesley Snipes. Great and beautiful actor. My favorite black actor. Loved him in The Fugitive. Great smile and great body.
My favorite. Versatile, energetic and fine. I'm waiting for Blade 4. Love me some Wesley. Too far down on the list.
PSearch List