Top 10 Best Gay Actors
Welcome to this list of the finest actors in the industry who have had the courage to live openly as gay individuals. As you dive into this thoughtful exploration, remember, our focus is solely on actors who are openly gay, honoring their contributions to the arts and celebrating the richness of their diverse experiences. These actors have gifted us with an array of characters and performances, spanning across genres, and delivering profound, moving narratives that have shaped our understanding of the world and the human condition.

The Top Ten

1 Neil Patrick Harris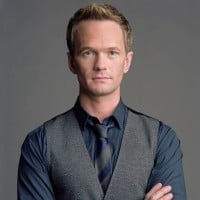 Neil Patrick Harris is an American actor, writer, producer, comedian, magician, and singer. He is known primarily for his comedy roles on television and his dramatic and musical stage roles.
Alright, acting-wise, he has yet to have a really serious role where he can show off his talent. But how can you help but love this wonderful man. He is adorable, wonderful, creative, and funny. It's sad he bats for the other team, but only because that leaves no shot for me.
I don't see why he's not on this list. He puts a lot of energy into his performances, so it's hard not to get into him, and as demonstrated in Dr. Horrible and the Adventure Time episode "With Fionna and Cake", he isn't half bad of a singer either.
Hahaha, this guy! The main reason to watch How I Met Your Mother! And he looks good too. And I have to congratulate his recent fatherhood! That kid's childhood is going to be LEGEN... Wait for it... DARY. Neil Harris for the win!
2
John Barrowman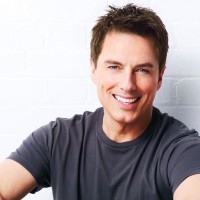 John Scot Barrowman is a Scottish-American actor, singer, presenter and writer. Born in Glasgow, Scotland, he moved to the United States with his family in 1975.
John has proven time and time again what a versatile, funny, and charismatic actor/performer he is. From Doctor Who to Arrow to his musical performances, John Barrowman has been a gift from Scotland to America shared with the rest of the world. What a blessing he has been.
He is the most handsome and talented gay actor I have ever seen. And he is out for quite a while! He's truly exquisite! I love the way he acts, and he also has a lot of charisma. He has a wonderful smile and lovely eyes too.
Wide emotion range on the screen, strong but vulnerable acting persona. Give him a good writer and director, and magic happens. Excellent singer, good dancer, and a great sense of humor. The full package.
3
Ian McKellan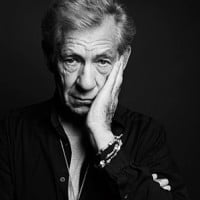 Sir Ian Murray McKellen is an English actor. He is the recipient of six Laurence Olivier Awards, a Tony Award, a Golden Globe Award, a Screen Actors Guild Award, a BIF Award, two Saturn Awards, four Drama Desk Awards and two Critics' Choice Awards.
He is the most classy and versatile actor. He's a totally different self in each role and remains classy. You just have to admire and love him.
He is referred to as Sir, which is pretty darn awesome if you ask me, and he plays Gandalf and Magneto... That's all I have to say.
Not even a competition. And it's spelled "McKellen".
4
Alan Cumming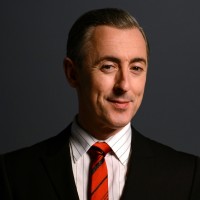 Alan Cumming, is a Scottish-American actor, singer/performer, author, and activist who has appeared in numerous films, television shows, and plays.
He was gay?... Huh, must explain the name then. Oh well, outstanding actor and has had some great roles.
He was a surprise but a good actor! X-Men is a must-see!
He's bi, but he seems cool.
5
Nathan Lane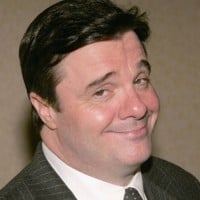 Nathan Lane is an American actor and writer. He has played the roles of Albert in The Birdcage, Max Bialystock in the musical The Producers, Ernie Smuntz in MouseHunt, Nathan Detroit in Guys and Dolls, and Pseudolus in A Funny Thing Happened on the Way to the Forum.
Nathan Lane is a very underappreciated actor. He is hilarious. I hope he will continue to make memorable films. My favourite Nathan Lane film is Mouse Hunt with co-star Lee Evans. I recommend this movie. It is hilarious!
I loved him in The Birdcage with Robin Williams. He was hilarious! He and Robin Williams' couple roles were almost believable.
He is a great actor.
6
George Takei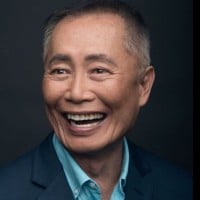 7
Chad Allen
Of these top ten, Chad has made his sexuality known through his movies and public service. He is a dashing, charming, daring young man. He exudes masculinity through his sexuality. He's great.
He has always been hot. I wish that the USA was a bit less nervous about male nudity. We need to see him nude more often.
Great actor, love everything he has played in. I think he is the best actor. Do you have a partner, and if so, who is it?
8 Harvey Fierstein
9 Michael Jeter
10
Matt Bomer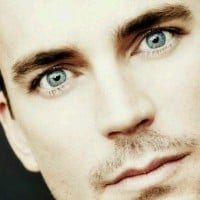 Matthew Staton "Matt" Bomer is an American actor. He made his television debut with Guiding Light in 2001, and gained recognition with his recurring role in the NBC television series Chuck as Bryce Larkin.
This guy really stole my heart at first sight. If anyone ever asks me which type of guy I feel attracted to, I will mention Matt – and Matt only! He's the cutest, most handsome, most fanciable, most desirable of all men that are famous.
Who gives a crap about John Barrowman, the current #1?! Matt Bomer >. Everyone. No, everything. He is super duper hot, sexy, and talented. Can't get enough of this guy!

VOTE FOR HIM!
He is really cute and attractive. He is also a really talented actor. He is Superman! I love him. God bless him. I want him to be always happy!
The Contenders
11
Ramon Novarro
Great, sexy silent film actor.
12
Jim Parsons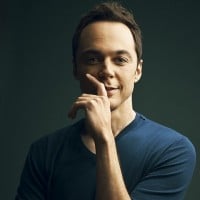 James Joseph "Jim" Parsons is an American actor. He is known for playing Sheldon Cooper in the CBS sitcom The Big Bang Theory.
He is an incredibly talented comedian who always seems to make us laugh. He has a great writing staff behind him, but I doubt anyone else could deliver those complicated technical dialogues as well.
He is adorable! I feel ashamed that I was weirded out when I found out he was gay... Now I'm over that and I absolutely love him! He is an amazing actor too!
Jim Parsons is by far the cutest and most talented of any actor on this list. He should be #1.
13
Chris Colfer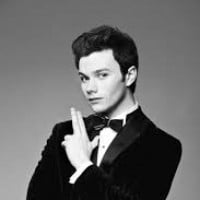 14
Jonathan Groff
He's cute, a good actor. He was good in Knock in the Cabin and Glee.
He did great in Hamilton.
Yes, I would love it.
15
Garrett Clayton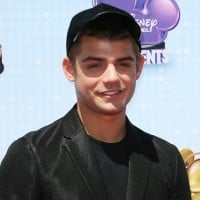 Gary Michael "Garrett" Clayton (born March 19, 1991) is an American actor, singer, and dancer.He is best known for portraying Tanner in the 2013 Disney Channel Original Movie Teen Beach Movie and its 2015 sequel, Teen Beach 2. Also he portrayed gay porn star Brent Corrigan in the film King Cobra, opposite James Franco and Christian Slater.
16 Jim Verraros
17
Stephen Fry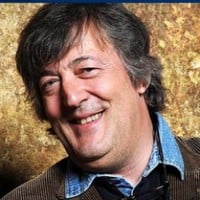 Stephen John Fry is an English comedian, actor, writer, presenter and activist. After a troubled childhood and adolescence, during which he was expelled from two schools and spent three months in prison for credit card fraud, Fry secured a place at Queens' College, Cambridge, where he studied English literature.
18
Zachary Quinto
Forget the cheerleader! Save Sylar! I really loved Zachary Quinto in Heroes. He was one of the best villains EVER! I hope someday NBC will change their minds and there will be another season of Heroes.
Bring back Sylar! He was absolutely brilliant on Heroes, and even better on Star Trek. He is destined for great things, for sure!
19
Ricky Martin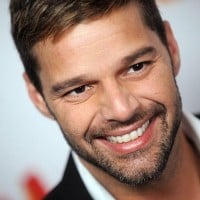 Enrique Martín Morales, commonly known as Ricky Martin, is a Puerto Rican singer, actor and author who is widely regarded as the king of Latin Pop. Martin began his career at age 12 with the all-boy pop group Menudo. After five years with the group, he released several Spanish-language solo albums throughout the 1990s. Since the beginning of his solo career, he has sold more than 85 million albums worldwide.
Papi! I love his music and him on Glee.
I want to meet him.
20
T.R. Knight
Sexy man... Love him!
21 William Haines
22
Rock Hudson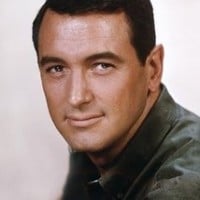 Rock Hudson was an American actor, generally known for his turns as a leading man during the 1950s and 1960s.
He was an icon back in the day.
23
J. Michael Tatum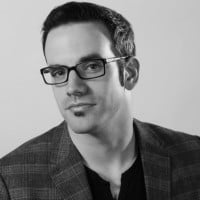 24 Jonathan Bennett
25
Wentworth Miller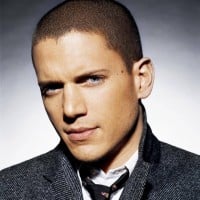 Wentworth Earl Miller III (born June 2, 1972) is a British-American actor, model, and screenwriter. He rose to prominence following his role as Michael Scofield in the Fox series Prison Break, for which he received a Golden Globe Award nomination for best actor in a leading role. He made his screenwriting debut with the 2013 thriller film Stoker. He is playing a recurring villain in The Flash as Leonard Snart/Captain Cold, and is playing the role as a television series regular in the spin-off Legends of Tomorrow. Miller reprised his role as Michael Scofield for the limited series format as Prison Break: Resurrection in 2017.
He's the whole package.
PSearch List