Best Music Artists With Japanese Language Songs
UVERworldEki
Vote your Best Music Artists....make it Become Number One.....
The Top Ten
1
Utada Hikaru
I think Utada Hikaru is Great Singer in Japannese...

I think Each song's Utada Hikaru so Great...Utada song Have character, and every song utada also has its own color...and tone of the song is very classy and so Fantastic..

3 Utada Hikaru Best Songs : 1. Flavor of Life 2. First Love 3. Come Back To Me - UVERworldEki
2
UVERworld
Connects to the soul... most definitely
Japannese Band with style and gendre that I think so greats...

Rock alternatif plus Rap and Great Voice from Vocalist make they songs sounds interesting and Fantastic...Gambatte UVERworld...

3 UVERworld Best Songs : 1. Shamrock 2. Qualia 3. The Over - UVERworldEki
3
AKB48
Number 1# Idoling in Japan

I think its Group that Fantastic... Begin From Songs, concept with 48 Girls Member in 3 Team (A, K& B) Concept Senbatsu Member, Concept Theater And Members also looks very Interesting and KAWAII...

3 AKB48 Best Song : 1. Heavy Rotation 2. Manatsu no Sounds Good 3. Koisuru Fortune Cookie - UVERworldEki
4
Orange Range
I Think this is Band That Very Good and interesting

This is Japan Rap Group / Band...i think they were fantastic with the concept of 3 repper singing... Their songs has its own characteristics and qualities... Usually their song begins with rap intro and chorus presented a tone very quality and beautiful...i'm so interesting with this band

3 Orange Range Best Songs : 1. Hana 2. Asterisk 3. Kizuna - UVERworldEki
It's so cool how they combine the different abilities of the 3 different vocalists, as well as combining rap, rock, and other styles to get unique songs.
Oh their song asterisk just blown my mind I am an Indian but I can say that this song is the best song in the world just blown me away
5
L'arc en Ciel
Japan Legend Band...

The band that I think is very cool and every song is very cool, imaginative, colorful and has its own plusnya point... I am very interesting with their songs...
And I think the coolest vocalist hyde is in japan..

3 Larc En Ciel Best Song : 1. Ready steady Go 2. My Heart Draw is Dream 3. Good Luck My Way - UVERworldEki
6
Glay
Japan Legend Band

This is band with Greats Songs...i'm Very interesthing with this Band Because each their Song have melody that very Beautyful like HOWEVER...because I think However is Very Beautyful songs no 2# after Flavor of live - Utada Hikaru

3 Glay Best Songs : 1. However 2. Tomadoi 3. Beloved - UVERworldEki
7
The Gazette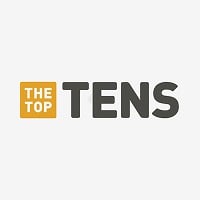 The Gazette, originally known as Gazette, is a Japanese visual kei rock band from Kanagawa formed in early 2002. The band is currently signed to Sony Music Records.
Greats Japannese Rock Band With Visual Key Style...

Their song so fantastic, and sounds beauty, full emotional in each their song... I'm very very interesting with this Band..

3 The GazETte Best Songs : 1. Fight in a Beauty 2. Pledge 3. Cassis - UVERworldEki
V 1 Comment
8
Ho-Kago Tea Time
This is the band in the form of a Japanese anime K-ON...

I think this is also one of the great bands yes... They look so KAWAII, the whole concept of lady members with Two Great Vocalist Also, The song is also great Dan The Most Interesting Of This Band Is a voice that I thought Yui Very Distinctive and Attractive...

3 Ho-Kago Tea Time Best Song ; 1. Fuwa Fuwa Time 2. Onegai! Miracle 3. No Thank You - UVERworldEki
9
Aqua Timez
THIS is Band that Very Very interesting...their have songs that very colorful, and Vocalist voice this band so synchro with them songs..

3 Aqua Timez Best Songs : 1. Sen no yoru o koete 2. Ketsui no asa 3. Alonez - UVERworldEki
10
Ayumi Hamasaki
Japannese singer...that have quality and great vocal that fantastic...Each Songs also have colorful and great & beauty melody...

3 Best Songs Ayumi Hamasaki : 1. Boys And Girls 2. Seasons 3. A song for X - UVERworldEki
The Contenders
11 Yui
12
Hatsune Miku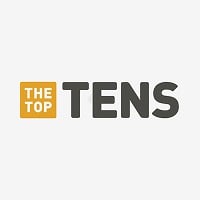 Hatsune Miku, sometimes referred to as Miku Hatsune, is a humanoid persona voiced by a singing synthesizer application developed by Crypton Future Media.
13 Arashi
14
X Japan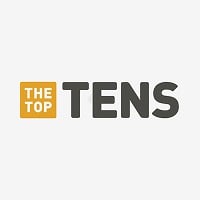 X Japan is a Japanese heavy metal band from Chiba, formed in 1982 by drummer Yoshiki and lead vocalist Toshi.
15 Area 11
16 Asian Kung-Fu Generation
17 Ske48
18 Scandal
19 Misia
20 Hanah
21 Koda Kumi
22
Yo Hitoto
A Japanese singer with real talent!
23 Kaito Shion
24 Kat-Tun
25 Kis-My-Ft2
26 Takahiro Moriuchi
27 Kobukuro
28 T.M. Revolution
29
Kyary Pamyu Pamyu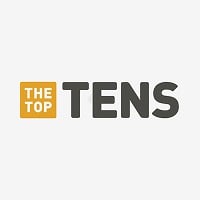 How is she not on the list? Kyary has so much style, and I love all of her songs! She has so much happiness in her songs and I love singing along to them! Best J-pop artist ever! - RedLightningStrike
30 Halcali
BAdd New Item
Related Lists

Best English Language Songs by German Speaking Music Artists

Top Ten German Language Songs by Popular Artists to Play to People Who Think German Music is All Static and Cold
Top Japanese Artists and Bands
Best Japanese Rock Artists
List Stats
30 listings
5 years, 125 days old

Top Remixes
1. Utada Hikaru
2. UVERworld
3. AKB48
UVERworldEki
Error Reporting
See a factual error in these listings? Report it
here
.