Music Artists You'd Like to Perform at the 2020 Tokyo Olympics Opening Ceremonies
Vote here if you want this performer to sing in the Tokyo Olympics opening ceremonies 2020. Don't agree with the list? Vote for an existing item you think should be ranked higher or if you are a logged in, add a new item for others to vote on or create your own version of this list.
The Top Ten
The Gazette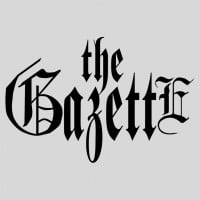 The Gazette, originally known as Gazette, is a Japanese visual kei rock band from Kanagawa formed in early 2002. The band is currently signed to Sony Music Records.
In mi opinion, it is the best way for opening c: Russian girls love the GazettE
The GazettE have always been able to understand me and they have touched my heart as I know they have touched many others around the world. They are loved and adored by their fans as they feel the same way for us and I'd love for them to have the chance to be recognized for their hard work and dedication to their music and for the world to be able to hear them play their beautiful music at the Olympics! We are all Sixth Guns and we love the GazettE! GazeRock Is Not Dead!
Even if it isn't that big, Visual Kei is still a part of Japan's culture. And I think GazettE is a great example of this worldwide, so it's only natural they would perform~! Also I really would love to see them like, come on..
Their performances have a lot of energy and can get everyone pumped up and feel good! The band is capable of arresting the attention of a large audience and appeals to a variety of age groups irrespective of gender. To be honest: As a foreigner, I feel the band has a cool image - attractive but lacking the tame plastic charm of most mainstream boy bands or solo artists which have been associated with Asian artists. The band's immense popularity and charm also cannot be denied! I think they will make the opening memorable and make it unique. I am in no way demeaning other talented artists out there, but I personally feel a cool rock-band like the GazettE will make the opening memorable. Though once very unfairly considered a band for fangirls and visual-kei fans I am very pleased to see the GazettE has broken such stereotypes and boundaries. The number of male fans overseas has increased greatly offering rave reviews. I am not saying it is 'bad' to have just female fans. I am just ...more
Metallica

Metallica is an American Thrash Metal band formed in 1981 . The original lineup was James Hetfield (Vocalist and Rhythm guitarist), Dave Mustaine (Lead Guitar), Lars Ulrich (Drums), Ron McGovney (Bassist). The group came into mainstream from their Self-Titled album and the hit single "Enter Sandman". ...read more.
They should be number one...almost there, come on guys...would you rather an awesome, iconic band (Metallica) or lame-o nobodies that have been clearly votebotted (The Gazette)?
I am saddened by the fact Metallica has fallen to number 14. Add it to the list and get it above a person who does not exist!
The kings of metal need to preform at the 2020 Olympics.
Metallica was always a very reputable band, and they are still awesome up to this day.
Gackt

Gakuto Oshiro (大城 ガクト Ōshiro Gakuto, born July 4, 1973), better known by his mononymous stage name Gackt, is a Japanese musician, singer, songwriter, record producer and actor. He has been active since 1993, first as the frontman of the short-lived independent band Cains:Feel, and then for ...read more.
National anthem in the performance of Gackt is the best in the world
GAckt is well respected among all of these artists, has inspired their career even the Gazette with his start with Malice Mizer. It was Malice Mizer who et the tone and still does, and is well respected by the Gazette, and many many other visual K bands. Has been a mentor figure for Miyavi and KAT-TUN. He has worked his whole life and despite health problems and set backs due to his enormous fame he manages to have a positive outlook for the sake of being a role model to anyone who would open their hearts and minds. His hope and urgency to help Japan are only appropriate to allow him to open such a ceremony which will no doubt allow the world to see Japan in a new beginning. He is the most suited representing the new and old generation of all artists in Japan and the true fire in Japanese hearts.
Gackt is the greatest man in my opinion! What is worthy of attention and respect. His Outlook on life and creativity are understandable to people of any nationality. He is the best candidate for this place!
In my opinion, it's safe to say Gackt has already become an international icon, whether it is because of his music, his performance in movies such as Bunraku or Moon Child or his involvement in numerous other international activities. He is well known internationally, having fans all over the world, from Japan to the USA, Germany, Romania, Poland etc and back to the other Asian countries such as China or Korea. Even leaving out fangirliness, you can't define Gackt as anything else than a perfect, complete artist. It is not that Gackt deserves it, it is that Japan is lucky to have a representative like him. A man who has been amazing the world with his art for longer than the last decade. Vote for Gackt, the man who has earned it, not the artists that, all due respect, only need the publicity.
KAT-TUN
KAT-TUN is not perfect in dance, because they are KAT-TUN
KAT-TUN's member-ai is not your so all-perfect-I-Love-You to one another, because they don't want to cheapen their relationship
KAT-TUN's voices are not the best yet they're indeed improving, Yuuki No Hana and Sweet Chain are indeed the facts

KAT-TUN is only one, and I'm proud to be one of their not perfect fans.
Well, because nobody's perfect, you know?
Kattun deserves to be there!
They are powerful, they are young. they show you the hope, they can tell you what is persistence.
Moreover,kame and ueda are good at baseball and boxing, how qualified!
KAT-TUN is one of the most popular group in Japan. I love KAT-TUN! KAT-TUN is the best! I hope they will exceed all expectations on the concert floor for the Tokyo Olympics for sure! KAT-TUN forever!
Rin and Len Kagamine
I cried a lot when I listened to Rin and Len's songs, such as the Story of Evil, the Synchronicity series, Soleil,...Their songs can almost reach the bottom of my heart, they showed me the love they gave for each other in each of their songs, the huge connection between siblings. I hope Rin and Len can perform at the Olympic 2020, my favorite twins.
There is no reason why anyone should dislike the adorable twins.. 2 always make a better choreography - a better performance.
Honestly vocaloid isn't always just about Miku, I just think that Len and Rin should get some attention as well as the other vocaloids.
Rin and Len is my most favorite vocaloid. Thank to Rin and Len, I've known about vocaloid. They've lead me to vocaloid. I love their song very much. Both the mean and the sound. Beside, they're very cute. Such a cute twin. their song reach the bottom of my heart. No matter what happen, they will never stay apart. I think the producer should create more song, live show and treat them more better. Miku have a lot of version, like: sakura miku, snow miku,.. But not the Kagamine twins. I wonder why. It's not fair. I hope I can see more their live show and hear more their new song.
X Japan

X Japan is a Japanese heavy metal band from Chiba, formed in 1982 by drummer Yoshiki and lead vocalist Toshi.
They are one of the most popular Japanese band around the world. Their leader-yoshiki even have performed for the king of Japan. Their rock obviously can make everyone exciting ~
Have to be X-Japan, they are the parents of Visual Kei they made, they invented the Jrock that we know today. They lost Hide, one of the most talented musicians in Japan and can be amazing a tribute on the olympics, they have Yoshiki maybe the most talented one working on big productions around the world, all people respect, they have Hyms like "Forever Love" that ALL WORLD will understand because they mixed English, they are "The rolling stones/Beatles" of Japan, they have more than 30 years of history, and long ETC...
Please no idols, they are not the Identity of Japan (thanks God)
You know Slash is better than Hide, no doubt. Hell, Eddie Van Halen is better than this hack - LedZepp81
X Japan is history, is emotion, is my life!
What can I say about X - Japan? There are many things going around my mind when I think about this amazing band and there long history and it's a really rich history X - Japan has. They're in Japan as famous as the Rolling Stones in America and in some reports the band even be compared to them and also to the legendary band Queen and that really machtes, 'cause also X - Japan already created their own legend and they still write it on.
I admire the huge collection of genres X - Japan puts together in their music. All of the them are fantastic musicians and as well abouve all wonderful persons. Every time when I listen to X - Japan I feel a strong connection to their music and to each member. They're really unique in the way they are and how ever X - Japan is changing it's still X.
Yoshiki - san once said that how X - Japan is now is not what hide - san and he expected how it gonna be but it's a X again. And that's the case. How ever things are going the guys never give up at ...more
Babymetal

Babymetal is a Japanese metal idol band. Their line-up consists of Suzuka Nakamoto as "Su-metal", Yui Mizuno as "Yuimetal", and Moa Kikuchi as "Moametal".
They already bring in people from all over the world together. They already represent this olympic idea and quality to unity people from all over the world and therefore Babymetal is idealy suited to perform at the olympics opening ceremony.
BABYMETAL is unique, even among Japanese artists and bands. Admittedly, it would take guts to have them in the opening ceremony but as others have said in the comments here BABYMETAL have it as their mission statement to unite all people with their music so I think they are one of the best to choose for this.
With all of the attention Babymetal have been getting recently, as said before. 2020. Slayer status...
According to the band itself the mission of Babymetal is to bring people of different nations and ages together which is very much in common with olympic movement goals. And bit by bit they do really succeed in it.
Iron Maiden

Iron Maiden are an English Heavy Metal / Hard Rock band formed in Leyton, East London, in 1975 by bassist and primary songwriter Steve Harris. The most critically acclaimed period for the band was from 1983-1989. With vocalist Bruce Dickinson, bassist Steve Harris, lead guitarist Dave Murray, rhythm ...read more.
NO BREAKING BENJAMIN, SHINEDOWN OR RISE AGAINST ON THIS LIST? AND THREE DAYS GRACE IS 719? COME ON, EVERY ONE OF THESE BANDS SHOULD PERFORM IN TOKYO! AND YEAH, THIS COMMENT IS THE ONLY REASON I VOTED FOR IRON MAIDEN, ALTHOUGH THEY ARE GREAT TOO
Who wouldn't want to see Britain's best band preform live during the opening ceremony of the 2020 Tokyo Olympic Summer Games?

Exactly.
The same comment goes here as it did for Metallica. They are a band fir the world.
We need more metal into the mainstream.
Miyavi

Takamasa Ishihara, better known by his stage name Miyavi, is a Japanese singer-songwriter, guitarist, record producer and actor. He is known for his finger-slapping style of playing a guitar.
Miyavi is becoming more and more of an INTERNATIONAL icon. He doesn't just tour Asia like most Johnny's, isn't some program like Vocaloids. He is a REAL human being and is incredibly considerate (the man once gave me tea while waiting in line on the freezing streets of San Francisco at 3am! ). He and his management go out of their way to do WORLD TOURS (and yes, by WORLD TOUR, I mean they make sure to stop by the USA for concerts, not just the airports like the GazettE. That goes a LONG way in my book).
He's been filming a movie in Hollywood, people from MANY other countries will at least recognize him from that if not his music. Let's put someone on the Olympic map that will have a better chance at being recognized! More likely to please audiences of all countries than anyone! And yes, with all due respect, maybe even more so than Gackt.
I'm a fan of all of these artists that I've mentioned (minus vocaloid), but Miyavi is by far the most deserving! He has NEVER failed to do his ...more
Why isn't our SAMURAI GUITARIST higher on the list?!
He's the first Japanese musician who can pride himself with so many succesful consecutive world tours and he is one of the pioneers who brought the Japanese music industry closer to the rest of the world.
Furthermore, his music unites people from all over the world, as he teaches us to go beyond race, gender, generation, nation, language, history, religion, and to BE ONE. I think that goes perfectly with the atmosphere at the Olympics. Not to mention his ability to completely blow people away with his insane guitar playing and his versatility of style.
Miyavi is constantly sending us a message that no mather what nationality, skin color, age, religion you are music unite us all and that's also what Olympics are partially about so he's the one that should perform there and obviously ROCK THE WHOLE WORLD OUT!
An Ambassador and Artist. He has the soul and international view to fit the role of opening the Olympics.
Daichi Miura
What is this vote for? Does everyone really understand what this vote mean? Yes, I willl absolutely vote the number 1 entertainer Daichi Miura here. His perform is perfect and it gives us lots of surprising. Why don't you let us share his fantastic performance with all the people in the world at the Tokyo Olympic!
His is the real singer and should be the perfect person to perform in Olympic. I can't think of anybody else who can be more suitable than him.
I definitely believe that he will make us EXCITE by his such a wonderful performance at Tokyo Olympics 2020!
He is called Japanese Michael Jackson. He is strongly affected by him and becomes splendid entertainer. He should be able to attract people of the world like that superstar on the stage called Tokyo OLYMPIC.
The Newcomers
?
Sum 41

Sum 41 is a Canadian rock band from Ajax, Ontario, Canada. Originally called Kaspir, the band was formed in 1996 and, as of 2015, consists of lead vocalist/rhythm guitarist Deryck Whibley, lead guitarist/backing vocalist Dave Baksh, co-lead guitarist/backing vocalist Tom Thacker, bassist/backing vocalist ...read more.
?
Sprite Lee

The Contenders
KAITO

KAITO is a humanoid persona voiced by a singing synthesizer application developed by Yamaha Corporation using their new Vocaloid singing synthesizer technology under the codename of "Taro".
I love KAITO. Not many people seem to like him because his voice is hard to deal with, but it's beautiful if you get it right. In his voice, you can feel emotion, just like any other person. I feel his voice is even more emotional than most of the vocaloids.
Because he is a bit forgotten...
KAITO is like a god in my world! Since I listened his song, I fell in love with him immediately! His voice is so soft that I can't calm down whenever I heard it. Although he has few supporters, I am still very happy that he does such a high ranking.
Kaito is great! Not only his voice and appearance, but his story. Although his first sell is not successful, he gains popularity in the end! I think his experience is very touching, it can encourage people to not give up in Olympic games.
Megurine Luka

Megurine Luka is a humanoid persona voiced by a singing synthesizer application developed by Crypton Future Media, headquartered in Sapporo, Japan.
LUKA-SAMA! You MUST sing in the 2020 Tokyo Olympics! Luka-sama, you have the greatest voice out of all vocaloids! Luka-sama is a goddess!
She can sing in english with better pronunciation and clearance. She has a soothing mature voice which makes her sound like a rel human being which people will like who're watching world-wide.
However, I prefer Rin and Len but maybe Luka should have a chance
She's great, yes, but I feel like it's hard for her to get a crowd hyped. I love any duets she does with other vocaloids, but the only song I like with that is JUST her is Luka Luka Night Fever. Sure it's just me, but I feel like I should enjoy more her singles more than her collabs. She can't get a crowd excited like Miku, Gumi, or the Kagamine twins.
Gumi

GUMI is a female Vocaloid created by Internet Co., Ltd. She is the most popular non-Crypton Vocaloid of all time. She is voiced by Megumi Nakajima.
She has a lovely voice, she can sing every song and it's ALWAYS beautiful so she must sing in the tokyo olympics!
I think, GUMI is my best choose. She can speak English and Japanese, her voice is very good, too. I love GUMI
I love GUMI so much, and everyone practically knows who Miku is, so why not show them something new? Plus she is Bilingual so she can sing Japanese and English for their audience! I think she would be a great choice!
Please vote for GUMI 555 GUMI is my favorite virtual singer. She is really beautiful and her voice is very good! Believe me, if you listen to her songs, you'll fall in love with her. I hope she can enter the Tokyo Olympic Games in 2020!
Ariana Grande

Ariana Grande-Butera, known professionally as Ariana Grande, is an American singer and actress. She was born on June 26th 1993 in Boca Raton, Florida to Joan Grande and Edward Butera. She is best known for her role as Cat Valentine on the Nickelodeon sitcom Victorious and its spin-off show Sam & Cat. ...read more.
It's about representing Japan, not China. Even then, I don't get how she represents China.
Although I am a Chinese girl, but I love every song that Ariana Grand sang.
She has a good voice
Because she is very very nice singer
Coldplay

Coldplay are a British rock band formed in 1996. The band consists of Chris Martin (lead vocalist and pianist), Jonny Buckland (lead guitarist), Guy Berryman (bassist) and Will Champion (drummer and backing vocalist). Manager Phil Harvey is often considered an unofficial fifth member. The band renamed ...read more.
Love Coldplay! Even though it would be best for a Japanese group to preform, I really wanna see this.
Their style is really great. I think if they create a song for the opening ceremony of the Olympic Games, it must be very nice and interesting!
As of right now, this is the highest ranking option that isn't being votebotted. Therefore, it gets my vote because I HATE that this list is so obviously rigged.
I think Coldplay is really cool, their songs are wonderful!
An Cafe

An Cafe, also known as Antic Cafe or Antikku Kafe, is a Japanese dance rock band consisting of Miku (vocals), Takuya (guitar), Yu-ki (keyboard), Teruki (drums) and Kanon (bass), that formed in 2003. Guitarist Buo left the band in 2007. ...read more.
I don't think this is going to happen... But it would be awesome
We need to make this happen!
I really really want this to happen! T_T
Their songs are amazing and they should really get to perform!
Megadeth

Megadeth is an American thrash metal band from Los Angeles, California. Megadeth was formed in 1983 by guitarist Dave Mustaine and bassist David Ellefson, shortly after Mustaine was fired from Metallica. They have released 15 studio albums to date, and have gone through many lineup changes, with Dave ...read more.
Megadeth, Maiden, Metallica and X japan at the show. However, it happens to be cursed to never happen as computer programs designed to be fake people are now more popular than real people. Metal is not the devil's music, proven by more being Catholic, but it sure was cursed by him.
This would be absolutely amazing. I hope this happens!
MAKE IT HAPPEN
4 Big
Evanescence

Evanescence is an American rock band founded in Little Rock, Arkansas in 1995 by singer/pianist Amy Lee and guitarist Ben Moody.
Yes plese let this be the case that they can perform
WAKE ME UP INSIDE
I agree?
AKB48
Is the most popular idol group with many records in Japan, only they sold more than one million of copies of their CDS in one day :3
They are very cute! And their songs make us happy!
They are very famous, very active and suitable for representing Japan.
The girl idols are the best and they are cute and sexy. AKB48 is the best idol group!
Adele

Adele Laurie Blue Adkins is an English singer and songwriter. Graduating from the BRIT School for Performing Arts and Technology in 2006, Adele was given a recording contract by XL Recordings after a friend posted her demo on Myspace the same year. She is best known with her international hit singles ...read more.
She is the only one I know in this list, and yes I like her.
She's a lively, fine musician.
I love this woman
A ture singer
Kim Hyun-Joong

Kim Hyun-Joong is a South Korean entertainer, actor, singer, dancer, and the leader and main rapper of boyband SS501.
In addition to its excellent temperament, the positive image of the enthusiastic public good, but also with his professional performing arts literacy, solid music skills, as well as his professionalism is closely related.
He is number one for all the time..
He constantly challenges himself and tries to surpass it.
Has charisma, admirable!
Linkin Park

Linkin Park is an American rock band formed in Agoura Hills, California, in 1996. The members currently include Mike Shinoda (vocals, keyboards, rhythm guitar), Brad Delson (guitar), Dave "Phoenix" Farrell (bass), Joe Hahn (DJ) and Rob Bourdon (drums). Linkin Park are associated with a mixture of Alternative ...read more.
I love Linkin Park! A very famous rock band in the world, and they perform amazing and exciting shows, so I think their music style is suitable for the beginning of the Olympics!
I love Linkin Park! I and my husband are for you forever.
Linkin Park is the best band all around the world!!
Very popular band in Japan and in the world...
Radiohead

Radiohead are an English rock band from Abingdon, Oxfordshire, formed in 1985. The band consists of Thom Yorke (lead vocals, guitar, piano, keyboards), Jonny Greenwood (lead guitar, keyboards, other instruments), Colin Greenwoood (bass guitar), Phil Selway (drums), and Ed O'Brien (guitar).
Radiohead will never do something like this
21 Savage

Shayaa Bin Abraham-Joseph (born October 22, 1992), better known by his stage name 21 Savage, is an American rapper. He received attention for projects such as Free Guwop (2015) as well as Savage Mode (2016, with Metro Boomin) before going on to release his debut album, Issa Album (2017). He is best ...read more.
Yuzuki Yukari

She is good also at talking in addition to a song.
I think she's the best choice!
Happy on music now aloha
Very good Vocaloid with beautiful voice!
PSearch List