L'Arc-en-Ciel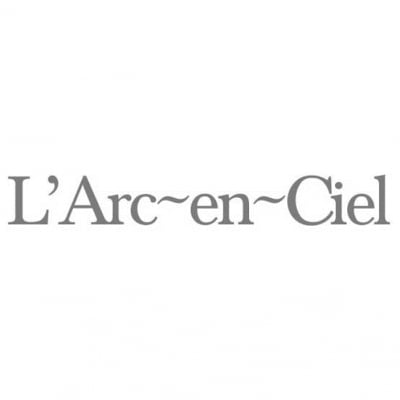 Uploaded by BKAllmighty
Info
L'Arc-en-Ciel is a Japanese rock band, founded in Osaka in 1991. With a reported 40 million records sold, they were the first Japanese act to headline at Madison Square Garden.
Comments
Top
Popular
Newest
Legendary band. Their recent show, March 21-22, 2014 at National Stadium shows the strength of their fanbase. Plus it was streamed overseas to movie theaters for their International fans. Add to that their song "BLESS", which was written in honor of the 2010 Olympics. They really should be much higher in he listing.
I can't believe L'Arc is this far on the list. You're talking about a legendary band here, they've played 3 times on the Olympic stadium and have performed at Madison Square Garden with an audience of over 12k people. They deserve to play on 2020 more than anyone
This is one of the legendary bands of Japan, being from Latin America, I can assure this awesome band is what made me want to know more about Japan and it's culture, so I think it's the best to represent the country in Olympic Games 2020
Excellent (best) Japanese band with a long career, beautiful songs and solid sound! They are not just for a fan/specific public like other rock bands. His music can captivate people who are not necessarily related to the Japanese music world because her style is unique and varied. It's also very popular in Japan at different ages, so that it would be very representative of the country.
The first and the only Japanese Band playing at the MADISON SQUARE GARDEN in USA, plus 3 times at NATIONAL STADIUM in Tokyo and 12 times in Tokyo Dome, almost 25 years of career
They're the best. Just that... A long career full of success, many fans overseas, played in big places around the world. I really want to hear Hyde's voice singing in the Olympics, while Ken is playing the guitar, Tetsu is playing the bass and Yuki the drums. It will be amazing!
As the legendary band who have proven that music is a language without borders and played two emotional shows as a grand finale for the current National Stadium stadium, they should once again play at the opening to christen the beginning of the new stadium along with the 2020 olympic games.
Is the best j-rock band in the world! Would be great to see them from different parts of the world, especially the fans that we are very far from Japan, and would be a beautiful gift to show the level of giving would be wonderful! Worthy of the opening of the Olympic Games
They are an excellent and best Japanese band L'Arc~en~Ciel that touches my soul and your music is beautiful, always creating, transforming, innovating, cheering and healing our hearts, having fun to the fullest, always surprising us every day much love group worldwide

Causing us try to be better in our lives every step of the way.!
As a fan I believe they are one of the most representative bands of Japan, so it would be best for them to introduce newcomers athletes turists and watchers overseas what does Japan sounds like. Their diverse music style best represents everything eclectic, old, new, and unique from their culture.
Let see... Japanese band that has the largest world wide fans, has been around for more than 20 years, their growing number of fans covers from young to not-so-young-anymore age group, their songs cover wide range of genre from heart-wrenching ballads to up-beat electro-rock music, not to mention that each personel has REAL musical skill and talent, they've been singing for the Winter Olympic (Bless), they always do their show spectacularly and innovative - always.. always have the 'wow' effect, the last time they rock Kokuritsu they even break the records number of audience in a single show and use l'ed that makes Kokuritsu so beautiful like never before.
Who knows what 'other wow' they can do if they are on 2020 Olympics opening?
And of course, there's more. But I'll stop right now or I'll fill up the screen...
They are one of the most famous artists in Japan. They played on National Stadium many times and they are just created to play on big stages. Besides they have very positive and happy music and hey deserve more than any one else to be known. I just love them.
I love this band!
They deserve to be there because they are one of the most famous Japanese artists in the world and have so many fans that are fascinated with their amazing talent!
The coolest guys ever! They are admired locally and adored by the fans worldwide. Their music is one of the best in the world! and no words can describe how their music beautifully breaks barriers language, race, etc . 2020 Olympics will be another great venue for L'Arc en Ciel to showcase their passion and grace everyone with another ultimate performance. They have filled in National Stadium twice and performed there thrice so there's no doubt that having them on the opening ceremony will surely fill those stadium seats easily no sweat! while overseas fans will ensure we get to watch it live via satellite! Don't think twice! Please gave L'Arc en Ciel on the 2020 Olympics opening ceremony!
THE BEST BAND EVER!, 23 years of history do not pass in vain, they should definitely represent Japan in the Olympics!
No one deserve to play as the opening for Olympic beside them! They have million of fans through countries and continents
They are the best in all Japan, their music is known in different countries in the world. Their quality is really high. They are amazing!
I just love them, so of curse I would like to see them perform in such important event
In my opinion, L'Arc~en~Ciel will be the best artist for the opening ceremony since they are, at least for me and their fans around the world, is the icon of Japan. They played at Japan's National Stadium and I think they made a history in concert for their L'ED bracelet. It will be great if they can use it for the olympics ceremony right?
They're one of the greatest Japanese band! Their songs can give spirit for the athletes especially for "Bless"
They have so many qualifications since they're 20years in this year.
They should be performed in Tokyo Olympics Opening Ceremonies!
The best rock Japanese band and one of the best of the world. 160.000 people watching their last concerts... no need the question. They must be there
They may not be the most popular band in Japan, but they are well-known around the world among people who listen to Japanese rock songs. They held World Live Tours every a few years and the tickets selling were all very good. They have written a song under the theme of Winter Olympics which proved they have the ability to provide a proper song for the Olympics. And they sang English songs.
L'Arc~en~Ciel! I have to say more? Well is the best band ever. Their music is unique, transcends borders. It's amazing that they are not heading the vote.
L'arc-en-Ciel has been around for 20+ years now and they are one of the most iconic bamds out there. They have a huge international fan base so it would appeal to others from around the world as well as native Japanese. They were even able to be the first Japanese band to headline at Madison Square Gardens in New York. They are also one of my favorite bands which I don't have very many of. So many of there songs mean something which isn't unfortunately something we don't much of anymore. I don't think anyone better could be picked!
L'Arc is the perfect band for an event of this magnitude, his background and experience make them the most incredible band Japan, and is a unique opportunity to make themselves known until the smallest corner of the world. The beautiful voice of Hyde, Ken's passion, the joy of Tetsuya, the incredible ability to Yuki and delivery of each of them, excited and transforms hearts of those who hear and see. The world deserve enjoy this magic music!