Best Music Videos of All Time
The Top Ten
1
Michael Jackson - Thriller
It shouldn't take a second for a sane being to tell 'whats the best album/song/music video in history' is MICHAEL JACKSON'S THRILLER babe...
A true master piece... The best of all time... and Mj was only a young guy when he did this... just shows the genius he was... - love4mjj
All his music videos are best but there it is tough to choose between thriller and smooth criminal
Best song, best video, best album, best singer, just the best
2
Aha - Take On Me
It looks good because it took a long time to make all those drawings
One of the most creative music videos ever. - TopTenTed
This song is amazing, and it will never be forgotten because of its melody, its wonderful video and the great job that Morten, Mags and Paul have made in it. A-HA forever!
Definitely one of, if not the greatest. That combination of live video and rotoscope is hard to beat!
3
Linkin Park - Breaking The Habit
The best song, from the best band, sung by the best singer, in the best video. Truly the best - lukestheman4
Stairway to Heaven is cancer. Led Zeppelin sucks and are talentless hacks. Emo Nu Metal? Lol no. I'm pretty sure you only listened to a few of their songs. I agree with Michael Jackson, Mercury, Hetfield, and others EXCEPT Rob Plant.
New this video would be really high up there. But Thriller having 3 times as many votes, really?
Is and will be awesome - taranggodhari
Best Of The Best Music & Music Video... - RaminLp
4
Michael Jackson - Smooth Criminal
Greatest choreography. This song is immortal
It's really cool! I love how a lot of MJ's music videos are like short musical films. - Misfire
Check out the Radio Edit version and the 2008 version on youtube, BETTER than the oringinal version - SmoothCriminal
If we are going by truth, most of Michael's music videos should be on here..
5
My Chemical Romance - Welcome to the Black Parade
It's an amazing video that expresses the true meaning of the song. The song is about a guy who died in the hospital, and death came to him in the form of his fondest memory, which was a parade. His best memory was watching a parade with his dad when he was a kid, so dead approached him in the form of a parade. The message is that death should be happy, and it should come in the form of your favorite memory, not sad and depressing as it usually seems to be. The video and song have a very deep meaning in the form of a beautiful little story. It's inspiring and great!
My Chemical Romance IS GOLD AND THIS VIDEO IS ART - blueLight
everybody c'mon this music video is just so powerful and epic and the story is superb! if you have never seen it you gotta cause you're gonna lose your breath watching it!
Best video with great lyrics! Your memory will carry on My Chemical Romance!
6
Guns N Roses - November Rain
The storyline is great, full of emotion, the video is one of the most expensive music video of all time. You watch it and I'm sure that you will not regret it. - ronluna
It's good, but I am honestly kind of lost. Why did the girl die? - Misfire
Okay, one question... why is lady Gaga above guns n roses?! Axl is 10 times the musician she is, without a doubt in my mind. November rain is a beautiful song, and the video may be the only thing that even comes close to it! I love the part where slash leaves the church to play his solo.
Perfect blended emotions and music together... Everything is so great in GN'R... Slash and axl are the best... come on people... Find a way for it... It must be in the top ten..
7
Michael Jackson - Beat It
Almost every MJ music videos are really good, in my opinion. - Misfire
Michael was great in this music video. He was the pioneer for the short film music videos. This was an amazing video and the dancing was the best... It was an early video ; but one of the best... xo MJ love xo - love4mjj
Michael Jackson's music videos were and still are the best to watch because their like mini movies. Rest In Paradise MJ The King of Pop
Oh ya this was a great video... for sure of all time... beside Thriller... love it... - love4mjj
8
Metallica - One
Yep, this is the best. - CedreticFomento
The video is really incredible. - Userguy44
I hope when people vote for a video that isn't this very video, they understand the true meaning of this video. From the deep political, anti-war themes set over a dark horrifying atmosphere to the solemn and dreadful tones of one of the most influential bands at the very peak of there career. This video isn't even comparable to any other video on this list because of the sheer talent, emotion and history that was poured into it.
For those who just think of One as an awesome metal track, watching the video alongside it shows the true meaning of this very moving song.
9
Eminem - Stan
Stan flow was so great that I repited this video a lot of times
Why the hell is this so low
Oh so what you're saying TAYLOR SWIFT IS BETTER THEN EMINEM?! This is an outrage! Number 2 at least! (Thriller is the best though. R.I.P. the King Of Pop, He will be missed. ) - izakronalddonnelly
Why is this so low? This is my favorite music video other than thriller. I want to find out who puts these things so low. No one knows music these days.
10
Queen - Bohemian Rhapsody
yes
An artistic masterpiece
This is in the 300s? Really? This is the first music video. Every other music video would not be on here if not for this music video. Could we at least bring this into the top 50?

And by the way, why are there such a large number of horrible choices near the top of this list? You know who I'm talking about.
This is not the first video. This is mostly a performance video, and before Queen other artists already had music videos, like Billy Joel's piano man. - JoLeKosovo
How is this not in the top ten? - Userguy44
The Newcomers
? 18 and Life - Skid Row
?
Radiohead - Lotus Flower

Can't believe I had to add this, those dance moves are god! - FremantleDockers
The Contenders
11
Evanescence - Bring Me to Life
I enjoyed it! - Userguy44
Amy lee is enough for being best... - Belder
In one word, a master piece.
This is a very good video, when I first saw the video I downloaded it. laugh out loud..
12
Shelter - Porter Robinson & Madeon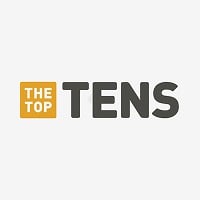 13
Green Day - Basket Case
This should at least be in top 10, but number 11? That's to low
It all keeps adding up it sucks that It's not top this site makes me annoyed Yeah yeah yeah! Should be so much higher so should boulevard of broken dreams, Wake Me up When September ends, and when I come around
people this is the best music video of all time. Show some respect to REAL MUSIC
So funny and amazing. It's their best song. Billie, Tré and Mike really rock this
14
Lady Gaga - Bad Romance
Any human being with a brain knows that Bad Romance was not only one of the best music videos of 2009, it was one of the best music videos of the decade. I mean the choreography, the set, the costumes, and even the song. Come on, the song was one of the best song I've heard in my life. If you're a Little Monster, you know Bad Romance was the best thing you've layed your eyes on. It was nominated so many times at the 2010 VMA's and win a lot of those nominations. Vote this up people, Gaga killed with this video.
Mi video favorito.
This is probably Lady Gaga's best work. She was able to make a clean eye catching simple video with all her crazy corky ideas. It's pure genius, everybody who worked with her must have had the best chemistry ever because the result is astonishing. All of her videos always have a good idea behind it, but sometimes it doesn't take the best direction & either looks like too much at once, sort of like a mess. But Bad Romance is just perfect, I wouldn't change anything about it & could watch it all day long. Also, it's her most iconic, it really defines her as an artist & includes most of what people recognize in her.
Lady Gaga is so talented. I love her so much. All of my friends hate her because she can be a bit wild and crazy, which, I admit, she can be. But, in the end, she's a really nice woman with a kind, loving heart. #LittleMonsterForLife
15
Nirvana - Smells Like Teen Spirit
Most amazing video ever the power when the guitar solo comes in and it's a MASH PIT, I go to 1 every year and it ain't pretty
This is one of the most influential bands of all time with this iconic video and personally Michael Jackson is mentioned to much in this list
This video still sends chills down my spine like it did when I first saw it 22 years ago.
Why Is This Below Lady Gags what This Is One Of The Most Imperative Music Videos Of Music History - FettiMC
16
Gorillaz - Feel Good Inc.
This song and ESPECIALLY the video needs more attention. - Mcgillacuddy
17
Linkin Park - Waiting for the End

The best song of off Linkin Parks worst album but its not anywhere near the best song to me but this one of the all time greatest music videos to me
Such An Epic Video
Best song. best video - MaddSpazz
Best music video, thriller is overrated in my opinion.
18
Jonny Cash - Hurt
Brave to display such pain, but THERE it IS...

brave to use someone elses song; but only works from such pain.

thanks Johnny,

and NIN!
TOO MANY people on here that don't appreciate REAL beauty and genius.

Anyhow, if you can somehow get through your extremely biased views (I'm talking to you Michael Jackson worshipers, among others), this is clearly the best video. It shows the emotion of the song. The music video is (Supposed to be, at least) a form of art. You can play this video non stop in an art museum. It has no flaws. It's absolutely perfect.
The raw pain and emotion in his voice and expressions alone make this worthy of the top 5. To be able to still make music after going through the death of your true love is just astounding. Johnny Cash will always be a huge influence on all genres of music and will never be forgotten.
Not the best cash song but I agree that out of the few videos he did this is the best
19
Korn - Freak On a Leash
Legendary video by a legendary band. This band helps people deal with the dark side of life.
This music video is cool
One of the top five.
Like this video if you're watching it in 2015!
20
Linkin Park - Castle of Glass
But I'm only a crack,... in this castle of Glass!
This should totaly be #1 because this song is too awesome.
NO. - AlphaQ
yas
21
Red Hot Chili Peppers - Californication
When I remix this list californication will be number 1 - Sabbath
Good music video. It's sad to see it at 125
93? This disappoints me. I don't see how such a delightful video, paired with such an amazing song is this low. It'll always beat Thriller in my mind.
Californication -i just love the song man! After'all its Gun's and roses we are talking about!
22 Justin Timberlake - Mirrors
23
Panic! At the Disco - I Write Sins Not Tragedies
So hilarious! - MrHyde
This is an amazing music video! - hopeyf2
#3 on MTVs list for greatest video of the 2000's. Plus Panic! At The Disco is my favorite band!
24
Linkin Park - Crawling
In MY SKIN
Chester had some sweet hair back in the day.. - Chickenlegs
Great song, awesome video clip
Super cool song.. classic
25
Dire Straits - Money for Nothing

Really?! 53?! It's easily Top 5. The creativity behind this video was ahead of its time.
Hmmm..simply,musically and conceptually the best..period.
What is this!
This music video is one of the first animated videos ever made if not the first. The animation looks horrible these days but was great back then. Should defiantly be top ten
26
Avenged Sevenfold - Nightmare

This music video is deserves top 5... Who didn't see the video yet, please see the music video... I just surprised when I saw the music video... This is awesome creation of Avenged Sevenfold... Love it
Just crude and straightforward. Definitely deserves a spot on the top ten.
This music video is deserves top 5. The song and the music videos is just awesome. Everyone should check this out.. And yaa this is a great creation of avenged sevenfold... Love avenged sevenfold foREVer...
It's THE GREATEST MUSIC VIDEO EVER! - mirzanissa
27
Soundgarden - Black Hole Sun
It's very weird. I think they were on drugs back then. - Userguy44
Wonderfully creepy. CG looks a bit dated now, but the concept still works great.
28
Billy Talent - Red Flag
This video is great...
The song is very good and has a message
29
Linkin Park - What I've Done
The best video so far
Expressing all that needs to be known by the new generation.
A great song with the deep message... Explained by the video
Heartwarming music video...something ONLY LP can do
Beautiful video on human distruction of enviorment
30
Madonna - Express Yourself
Young Madonna in bed wearing an iron slave collar... What more can you want?
Express yourself to get what you want.. To be who you want to be.. And to have that motivation, this song can be a tool to do that... The power of positivity is what the song preaches... So go ahead express it..
This music video was years ahead of its time; it spoke of women rights and standing up for what you believe in. It made a difference.
A truly iconic video for so many reasons.
31 Bullet for My Valentine - Tears Don't Fall
32 Escape the Fate - Ungrateful
33 Pearl Jam - Do the Evolution
34
Smashing Pumpkins - 1979
Such a fun music video showing the youth of teens in the 90's!
Be this 1st
35
Beyonce - If I Were a Boy
I'd still be hated because of my Super Bowl performance - TopTenListmaker
36
Metallica - The Unforgiven
This is a song that could change a persons life.
37
Avenged Sevenfold - So Far Away
There is so much feeling in this song and video
In this music video we can see that their friendship are true... This is one of the best video I've ever watched. Just extremely touching...
38
Coldplay - The Scientist
This is the saddest thing ever! - MrHyde
Chris had to memorize the lyrics BACKWARDS! I MEAN COME ON! It's an EPIC EPIC video
The "memento" of music videos. - sepehr
Best Coldplay video!
39
Lil Wayne - Prom Queen

40
Garbage - Push It

41 Dinosaur Jr. - Little Fury Things
42
My Chemical Romance - Teenagers
Such a classic ❤️
43
Taylor Swift - Look What You Made Me Do

One of the most memorable music video releases of all time.
44 Beyonce - Lemonade
45 Rihanna - Diamonds
46
Marilyn Manson - The Dope Show
#45? what? THIS SHOULD BE AT LEAST IN THE TOP 10! 11
47 The Who - Who are You?
48
Humble - Kendrick Lamar

49
Chief Keef - Love Sosa

50
Britney Spears - Toxic
This should be very higher
Who doesn't like this video? Even though you hate to admit it, you know deep down that you love this video. - theOpinionatedOne
Queen of pop. That is all
Too dirty...I mean, although I literally hated it, but I just can't keep my eyes away from it. - xXLittleQueensXx
PSearch List