Top 10 Best Music Fan Bases
The Top Ten
1
Dears (Dimash Kudaibergen)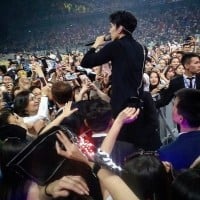 We just started this year all over the world because he was just made known to us this 2017. Give us time. Even now we are surprisingly multiplying all over. We support Dimash K. in whatever, whenever 24/7 because we are all around the globe. And that's why we're the best fan base. We're everywhere. Best singer to be made known to the world this 2017.We love him for his unequivocally unique vocals, his emotional transmission through his singing that touches your soul, his charm, his warmth towards everyone that crosses his path, his maturity for such a young man, his focus, his drive. Just listen to him...
Dears or Dimash's Dears IS the Best Music Fan Base. We support Dimash 24/7. We make him #1 in every poll in no time, because nobody can compete with Dimash. He is a genius, he is brilliant in everything, singing, performing, dancing, communicating with Dears. He is loving and caring, there is a strong connection between us, which makes him the most powerful man in the world.
Dimash Kudaibergen, has an incredible and unique voice, great stage presence, fabulous pronunciation and intonation, lovely expression. He is charismatic, unaffected, friendly, not proud. The crows go crazy when he sings and the other competitors are also amazed and appreciate him and his voice and his talent. God bless him.
Dimash Kudaibergen 's "DEARS" is the best fan base! We are from all over the world and we support Dimash in every way possible and, because we are from all over the world that will be 24/7 because when one part goes to sleep the other is already awake and continuing the support. Dimash deserves the best of everything, his voice is miraculous, his personality is angelic, brilliant and uniquely talented, stage presence is unequivocally overpowering, you just can't take your eyes off him, his moves for dancing are awesome, even though he doesn't dance much, when he does everyone goes crazy, he's that good! There is a very strong connection between him and us, his "dears", it knows no boundaries, we are always there for him, and always will be.
2
Geng Fans (Han Geng)
Han geng is a good apple.
3
E.L.F. (Super Junior)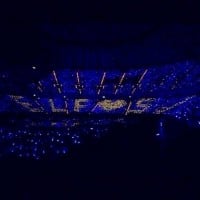 We are the Ever Lasting Friends of Super Junior! We are not only fans, but their friends. We laugh, cry, and joke together. "Because there is Super Junior, there are ELF but because they are ELF, Super Junior is eternal! "
I am an ELF for Super Junior. For me, E.L.F. is the best Fandom. Because E.L.F. always support Super Junior by any chance. And Super Junior members are respect to E.L.F. I'm proud to be E.L.F. for Super Junior. Because of that I vote E.L.F. in this voting. Super Junior fighting!
They care for us in a way I believe cannot be expressed in words.
Their dedication to us in all they do, shows me how much they love us.
The way they humble themselves every time, thanking, bowing in every stage, through all the kinds of crap they have been through. They are not arrogant.
Their desire to give their very best in every situation, good or bad.
The quiet way they stand by each other, the way they support each other through thick and thin shows me the depth of their brotherhood.

The way they treat us, we know, we feel the love they never managed to explain.
Because Super Junior never planned to build a fandom even from the very beginning.
No.
They desired a family.
And that is who I am. Who I am proud to be.

I am an E.L.F.
And I will stand by my boys forever.
I'm proud to be an ELF
ELF means smile when Super Junior happy
ELF means tears when Super Junior have no good story
ELF means that word of encouragement when Super Junior desperate
ELF means shoulder to cry... Super Junior
ELF is the fulcrum means when Super Junior want to lean on
ELF means that advice when Super Junior to stand between two turnoff
ELF is the first thought that when Super Junior wake up
ELF means forever and ever in the next Super Junior
ELF means angel in my heart... Super Junior
ELF that is home to Super Junior
ELF means that Super Junior wings to fly so high, so far
But there is a sense that nobody can deny

ELF means friends forever by Super Junior...

... Forever side, cheer, and encouragement.
4
Cassiopeia (TVXQ, DBSK)
We fight because we love that's the only thing albeit some may love in a wrong way that hurt others, we always have differing opinions but the boys' interests are always at heart. It's hard, but Jaejoong said time will heal everything, he said he wish that the world could be covered in snow so there would be a time to forgive with clear purity. I think love will heal everything too. Please love and don't hate. No idea whats in store for the future, but nothing is wrong in being optimistic and certainly nothing is wrong for loving. Hope keep us going, love keep the people you love going. As a Cassiopeia, I will keep supporting my five boys together or apart so please always be happy.
Always Keep the Faith. Each and everyone of these boys are extremely talented in their own ways along with their amazing personalities. I will always continue to support these boys whether they are 5. 4. 3, 2, or 1. Because that's what a Cassie is, no matter what happens to these boys, we will support them through thick or thin. And I will forever always wait for the day when the 5 Rising Gods of the East make a comeback or even a reunion, no matter how long it takes, because DBSK are legendary and simply amazing.
TVXQ - is our role models, our dancing machines with angelic voices, our polite and funny guys... They our inspiration. Cassiopeia love TVXQ! And will always support no matter what! We are the biggest official fan-club in the whole world! So many fans means that boys really have not only amazing talent, but also they stands on the edge of glory of Asia because of their hard-working life and personality. TVXQ loves Cassiopeia and we love them. Even more. We will exist forever.
We, Cassiopeia, are one big family who strongly believe that one day the 5 members of TVXQ (Youngwoong Jaejoong, UKnow Yunho, Micky Yoochun, Xiah Junsu and Choikang Changmin) will stand on the stage again together and sing for us like they always had! We are always together in times of happiness and sorrow. There is a strong faith between TVXQ and us, Cassiopeia. We are always there for TVXQ. TVXQ and Cassiopeia are like a heart and a body. A body can't live without the heart... That is what TVXQ is to Cassiopeia. Until the day we see TVXQ stand on the stage again as 5 and until the day of our last breath we will always keep our faith in TVXQ and support them all the way! TVXQ is always 5! AKTF
5
Vocaloids
There is no fanbase like the one for vocaloid. How many other fans can be as much a part of their favorite Singer's exploits as vocaloid fans? I say none. This isn't just a fanbase this a community. A community composed of people from all walks of life. It transcends borders, nationalities, ethnicities, even religions. Whether you're a professional or amateur, composer or just someone who hits the "like" button you are a vital part of this community. There is no community like the vocaloid community and I wouldn't give up being a part of it for the world.
Vocaloids are awesome! It's lives with us and grows with us. It's not just a mere program than you think. Vocaloid is more than that. We love Vocaloid because of their music, creativity and imagination. Vocaloids can sing cute songs to the darkest songs you've had heard, they not only sing about one emotion or one thing in just one song. They had sang a lot of songs with different emotions, they had also sang about histories, culture and many different things we don't know about the world and had meanings behind them. The love, the emotions, the bonding, the care, the support, and so much more that Miku and the Vocaloids gave to us. Miku and the Vocaloids showed us the meaning of happiness, love, care, bonding and that it does not require a body or heart to change the feelings and thoughts of people.
Their fans are amazing. They are respects each others and have many knowledge and feelings about songs. Many of them would not insulted west music if the fans from the west music not insulted vocaloid. Yes, Vocaloid is not a human. Many people love them because Vocaloid is the place where many composers, artist, animators born and have their dreams come true with vocaloids. Vocaloid is the place where people can be creative. Many amateurs use their songs and cover it than become a singer with many fans. Dancers use vocaloid songs and do a cover dance with it, then they become famous. Vocaloids make people heart move, happy, their dreams come true! And... I don;t know what have to say vocaloid is amazing, amazing and amazing! Please don't hate them people. Sorry for the bad English I'm Asian.
Anyone can create something now in this community because Vocaloid covers so many things. There are all types of songs from all the different composers that show us their talent. But these composers are not alone in their work, there are hundreds of others that have other skills, and contribute in their own way, even if it's to comment on a site for others to read. We are all linked by our love of this community. Even if I'm more of a fan of Utaus than Vocaloids, I have to say that without Vocaloids, there would have never been Utau. Miku is the poster girl of Vocaloid, and even if she is not my favorite Vocaloid, I admire the work that is furnished to make her sound amazing, and I know that she's just the tip of the iceberg.
6
Idiots (Green Day)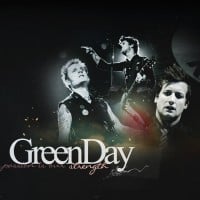 I would be happier about this, but American Idiot is pretty much their last good album. Dookie was the singles best album of all time. I'll consider myself a dookie. Green Day turned to "poppy" for me now.
Damn so many KPop fans. Let's make a change for once. This is the only time I've been proud of being called an idiot haha and yeah, unlike directioners we are fans for the music and not just looks, I mean like come on, even if 1D release an extremely crappy song the fans will still adore them just because they apparently look cute? Well hey at least 1D is gone, too bad the members are still in the music industry. - Scarr441
Haha this made me laugh. I wonder what Green Day fans were called before American Idiot came out. "Kerplunkers"?
I'm not a big fan of Green Day myself, but this fanbase seems to be the most respectful out of the fanbases on this list. Most Green Day fans I know are pretty chill.
7
Sones (SNSD)
Sones are always supportive of our dear girls. It does not matter if they do not receive any awards (though it will still be good if they did win), as we do know that they have done their best. It hurts us to see them working so hard and being so tired all the time. We believe in soshibond. We believe in the bond between the girls and us, Sones.

Right now, it's Girls' Generation.
From now on, it's Girls' Generation.
Forever, it's Girls' Generation.
I'm proud to be a Sone. Why are they only #7? They deserve to be #1/#2. They are the #2 best group band in Korea, so they should be at least #2.. They are the #1 girl band in Korea and they are one of the best group band of all time!
Everyone always discredits us by saying that we only think S9 is the best. I mean we do but we don't always bash other groups. Please don't generalize all of us. Some of us are actually nice people. SONE IS THE BEST
Sone is the best, Girls Generation-sunshine in my life. I love Girls generation so much, forever is Sone. Now is SNSD, Tomorrow is SNSD, Forever is SNSD. Pink covered all the world.
8
Little Monsters (Lady Gaga)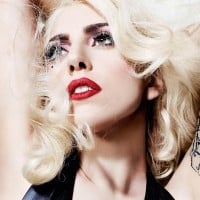 We will always stand by her! Since her worldwide release she gives her best and make the impossible become possible for us, monsters! She's always trying to make us happy and also always fought for our rights! She even tried to break society rules to make "unusual" people feel equal and integrated! We all owe Lady Gaga so much! Paws Up forever!
Little monsters rule forever! Best fan base in the world! I love lady gaga and little monsters. Were beautiful in ourway because god makes no mistakes were on the right track baby we were born this way! Monster for life.. Xoxoxox
We all support her no matter what. She makes me happy and brave. I love Gaga. She also loves her fans very much.
Lady Gaga is the best. No matter what they say she will always shine. Love you Gaga!
9
Moonwalkers (Michael Jackson)
I never seen a unintelligent Michael Jackson fan. Michael Jackson fans are intelligent passionate detail oriented and know their stuff. Their love for MJ goes beyond any other fanbase. The way the stand up for and defend MJ is admirable
Michael Jackson was and still is one of the most influential artists in the music industry. You will always hear an artist say that Michael Jackson was their inspiration one of the reasons why they wanted to make music for the world. Michael inspired Beyonc , Ariana Grande, Usher, Green Day, Justin Bieber, Jason Derulo, you name it. He's even inspired athletes! For example, he inspired a football player from the NFL with his song Man In The Mirror . He also adored children. He loved them from the bottom of his heart, but ignorant people decided to press charges make allegations that he was a child molestor. He never deserved any of the things he got. He changed the world with his music! Listen to his music, you'll understand. You don't see many artists write songs such as Heal The World , We Are The World , Man In The Mirror , Earth Song , etc all by Michael Jackson . He even wrote a poem called Planet Earth ! He had a very strong concern about our planet because of how we treat it. ...more
Michael Jackson, MJ, Applehead, Wacko Jacko, whatever you want to call him, he is undoubtedly the greatest artist and performer of all time. He has countless records under his belt, including the best-selling album of all time. He was a humanitarian who cared more about planet earth and those living on it then he did about himself. He endured many things that nobody should have to suffer. He has influenced countless artists, even from a young age. He was a loving, caring man with a beautiful heart, and nobody can match his sheer talent. We love and miss you from the bottom of our hearts, Applehead
I am such a big moonwalker. I have spoken to other moonwalkers and we treat each other like family. Michael is NOT a God to us, he even says that himself. He is someone we look up to because of all the issues he bought up happening in modern day society. he's broken records for the most charities supported and the most money donated. half a billion dollars! he did that from the bottom of his heart. every moonwalker wants to make the world a better place and stop harming our planet. During the last days of his life he was honestly sooo concerned for our planet and what will happen to it in the next four years. Then, he left us. As if to leave it to us to heal the world. His lyrics speaks to everyone, they are meaningful lyrics. He went through so much he shouldn't have went through but he was very strong. not to mention he is the best singer and dancer to live. some moon walkers can be annoying, bring up weird things and be annoying. but I'm personally against those who ruin our ...more
10
Stans (Eminem)
Marshall helped us so much through our lives and our problems. He can make us laugh, think, or cry. Even though I know there are better rappers out there, STAN FOREVER
Eminem is the only God that's proven to exist. Just saying. Not against Religion though.
It's called stans-Eminem is good! How can Beliebers and Directioners in front of this.
I feel like I listen to too much Eminem, well there never is too much of a good thing.
The Contenders
11
TripleS (SS501)
I liked SS501 maybe because the first Korean song that I heard was, one of their songs & on that time they were the first & only handsome, young, cute & pretty face boy band I knew! But after awhile I watched more music videos & started to know more bands I understand these 5, are not the only handsome, young, cute, pretty faces in the Korea & there are much more bands which are really famous & there isn't just "MY SS501"!
Now, it's been 3 years years ago I watched the first Korean music video & I like it very much & I like singers more! I don't know what's happening right now whit SS501 & I don't know how many bands & singers will be added to Korea music industry, all I know is, I will always be a fan of SS501 & I hope they always stay as "501" like what they want to be at the first!
I only got to know SS501 and Triple S few months ago. I cannot believe that I have never heard about them before. Like I was living in the dark. Since I got to know them I watched many videos, read thousands of blogs even joined twitter which I never understood. Just to be closer to them. It's 2013 and they manage to gather new members of Triple S. They inspired me to do something for less fortunate people, they inspired me to work hard, fight for dreams and never give up. They gave me hope in people when I stopped trusting and gave up on people. Simple song of SS501 can make me smile, even through tears. That's why I become and always will be Triple S! Not to mention that triple S are very respectful, dedicated, patient fandom. As I haven't been fan of any music artist for past 12 years, I am living proof what kind of miracle SS501 love can do
Our eyes are sensitive in color green because it is located near the center of the visible spectrum.. It also symbolizes hope.. So I just thought before that maybe that was the reason why I love green.. But the absolute reason is the one that I recently realized... That I was born to become one of the GREEN PEAS and do have an everlasting hope that, " will be forever with the TripleS.. Its not only the wireless communication that connects people anywhere in the world.. Also SS501 do connect and bring people together around the globe!
The group S501 have really good songs I love it... Also one of the song that I heard was because I'm a stupid was amazing and the meaning of their lyrics are amazingly, I got sad when I found that they maybe would be separating but I after I found that they do not, they just are continues with the group but also they were making singles, I hope some day they back to. Be together and continued doing what they do better... I think they are great friends I found some videos about how they were when was just be fun or doing important things I love you guys LOS AMO.
12
VIP (BIGBANG)
Big Bang certainly is the one group that had the biggest impact on me. They are people I look up to and one of the many reasons I admire and respect them is that they have gotten where they are through their music, not by being the lovable type. I find all members' personalities something I can look up to, they are free and beautiful, they invest so much sweat in what they do and are really funny. However, the one thing they conquered Kpop was their MUSIC, not their good looks/personalities etc; they didn't promote perfection, but music - that's also the reason you see them so rarely on variety shows. I remember G dragon said in an interview that they didn't become better by appearing on shows and that is their goal: becoming better, great performance, good music. I also remember Taeyang once said he wanted to "stand on any stage in the world and not be ashamed, that's the kind of singer I want to be".

I respect Big Bang, I love Big Bang; they made me love them trough their ...more
Even if scandals break out VIP are understanding. We don't lie about scandals and admit if they are true or disregard them if it's pointless. Our job is to love, protect and encourage Big Bang and they give back by creating wonderful music and mesmerizing stages. Our group has mostly girl fans but also strong male fans because their music can be enjoyed from both ends. VIP hold Big Bang together as much as we hold one another together. Even if times are tough we have to have some laughs right?
Being a VIP has made me stronger. Dealing with a number of stuff that happened to the guys, it was tough, and yet staying in the fandom has made us all stronger. BIGBANG has also became stronger. As a VIP, we don't always have to agree with what BIGBANG does, as they are humans top, and humans make mistakes. But we'll be there to watch them learn from their mistake, stand up and continue singing, and we shall learn from them in correcting mistakes.

Kwon Jiyong, Choi Seunghyun, Dong Youngbae, Kang Daesung, Lee Seunghyun. #BB5forlife, until whenever. The idols that were once boys are now men, bringing us better music and one thing I'll ever regret about liking BIGBANG, is not liking them earlier. Because I've been part of the yellow sea, and I will be.
Big Bang is popular not through purposeful scandals, plastic surgeries for beauty, variety shows, or any of the other reasons for so many bands' fames. Big Bang has 5 talented members who all work hard to leave an impact through music, as it should be. VIPs respect that and are one of the only fanbases that actually truly appreciates the music itself, not just the people in the band, though they also have kind and funny personalities.
13
Swifties (Taylor Swift)
Taylor actually saved me when I was going through a hard time and I will stay by her side until the very end. She's taught me so much and she tries really hard to connect with her fans with meet and greets and chats after tour venues. She's a rose among thorns in the music industry and I love her.
As for our fanbase, the Swifties, I really love it because we're a close fanbase, it doesn't matter when you become a Swiftie, we'll still welcome you and treat you like anyone else. The majority are really kind and funny, and I've met some amazing friends. Like somebody above said, we all stick together. And I love everyone in my fandom. I wouldn't ask for anything to change.
Taylor swift... Her name is pure perfection in itself but it goes far beyond just that! She is an exceptional role model and always knows just how to set a fantastic example weather it's through music or in the real world! Swifties are the kindest, most genuine group of people and we accept everyone and anyone who has the courage to be fearless and speak now. We don't judge people based on there Apperance, but based on the hearts they hold inside and one thing we all share is a strong, passionate love for taylor swift!
A huge inspiration to all, Taylor Swift is not only a phenominal Artist but also a great human being. Each of her songs carry a huge weight of meanings that teach us remarkable values of life, teaching us to never give up and face your fears head on. Taylor hit the top when she was only sixteen and stayed there for so long. She is great role model for all. Even after all these years, Taylor remains as humble as she has ever been. And all her songs are AWESOME!
NO! The Taylor Swift fanbase has gone super downhill to the ground! After she released reputation, the whole fanbase keeps on bullying people just for hating breakup songs and cheesiness! They also keep on calling us Kanye West fans even though I'm into rock music. I hate Kanye as well. But seriously though the Taylor Swift fanbase really needs to learn and shut up.
14
Lovatics (Demi Lovato)
Lovatics are perhaps the most supportive and loving people ever. We are the best fanbase. We may not have broken the Vevo record like Smilers did, but #LovaticsBrokeVevo. Who needs to break a record when you could break the company? That's the power of Lovatics. We stay strong for Demi because she stays strong for us. The support and bond between Demi and her fans is unbelievable.
Yes some of us are obnoxious, but we all have the crazy ones in our fan bases. Lovatics support demi no matter what others say. I don't know about the rest, but I don't attack other fanbases I just say my opinions. If your going to pick a fight with me I will defend demi and my fellow lovatics.
This should be at the top ten at least. We are not a fandom, we are a family who supports Demi through everything she's been through. We are better than ELFs. We are better than Directioners. We are the best family, and always will be!
Lovatics are so sweet. They aren't hateful or overly-obsessed and they are very supportive of Demi and each other. They don't bash other fan bases, either.
15
Beatlesmaniacs (The Beatles)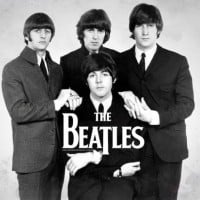 The Beatles were loved almost universally (just 0.1 steps away), and they have fans from each generation. I understand why some people think that they were a mediocre band, and maybe that's because what they produced sounds traditional now. What they probably don't know, is that they started a new era of music, leading to what we call mainstream nowadays. This creativity spree was so new back then, even covering almost every genre known and possibly starting a new one. Their influence didn't just tackle music, it also touched everything else! From fashion, to even political and religious views and endeavours, that if you wanted to study about the '60's-'70s, you'd have to pay attention to the fab four's antics. So, going back to the fandom, I can say that we are a very supportive and well behaved (not really well behaved if you count the teens from the 60s who were part of beatlemania) fandom, just listening to and loving the music and encouraging those who aren't already ...more
They had to stop making concerts because they could fight through cages they were put in and that they screamed louder than there music, search them up, the fans also went to hospitals and psychologists because of it.
YOUR KIDDING ME! There the Beatles and they're in 114 place! This list is a joke! The top ten of this list are all K pop bands I've never heard of and worst of all belibers and directioners are topping this? This is a disgrace to REAL MUSIC!
Why are all these pop "artists" at the top? (Except for Green Day, I love you too.) Rock fans have really care about music, are (in general) nice people, and don't abandon bands when they stop being "cool".
16
Galaxy Defenders (McFly)
I think they are the best band ever. Their music style is truely unique. They compose most of their songs, they do their own arrangements, and the band has just such nice brotherhood and friendship. Danny's voice is so fantastic and deep and it really sounds good in contrast with Tom's which is high and just so rich... And Dougie sings also; his voice is unique! And Harry is such an amazing drummer. They are my truly idols.
They are the only persons in the world who really understands me. They are everything. They helps me in difficult moments; They makes me laugh in bad times, when I would just cry... I really love my idols. And I always will. They changed my life for better. Since 2006 - ever.
Galaxy defenders care so much for mcfly. We love mcfly so much and we know they care about us to. I mean if they didn't why would they have put up a super site for their fans. I mean they even have all galaxy defenders in their song star girl. "Galaxy defenders stay forever never get enough of you". So come on galaxy defenders it is time for us to vote for them.
McFLY changed my life for the better, because of them, I'm so happy, they've gotten me through so much. Their songs are amazing, they make me happy when nothing else can. Because of them, I've discovered some amazing friends, and fan fiction, and now becoming an author of fan fiction, I've decided I want to be a writer. They are everything to me!
Mcfly a probably the only band EVER to put their fan base in a song! They have a true friendship. They love their fans so much it is unreal. They have made a whole site for their fans called supercity and it truly is a supercity. Don't worry Mcfly galaxy defender will stay forever and no WE can't get enough of you Mcfly
17
Fatinistic (Fatin Shidqia)
It is one of the things she is known for. It's sad that some just don't know enough yet comment or merely dismiss her because she was a fantastic voice as well and somehow they forget what she was originally known for, which was singing from a very young age with the soul of an experienced adult. The emotion and passion she sang with was so authentic and palpable.
Willingness and sincerity is our symbol Fatinistic. We will support Shidqia Fatin. Anytime and anywhere. In joy and sorrow... Because we are the best fans in the world's fanbase
We're not fans, but we're family. We always support fatin shidqia lubis.
Fatinistic fanbase that is formed in a short time, but its members have reached more than one million people. Fatinistic is Shidqia fanbase of Fatin, who was the winner of X Factor Indonesia 2013. Is the motto of Fatin Fatinistic Foyaa...
18
Musers (Muse)
It's nearly impossible to describe what being a muser is like for anyone outside of the fandom to relate to. Basically, musers are a unit, a team, a family. Plain and simple. We aren't collectively joined because we find the Muse members 'hot', it is because we all share the same love of the music. We aren't deluded or feel the need to thrust our fandom into others faces, we are considerate, we respect everyone. I haven't yet encountered a muser I genuinely dislike and that is because we all understand that there is no need for antagonism. We not only love the band, we love, care and respect each other. It is for the reason that musers are the best, all round fandom; we are Musers and we follow example from the kindest, funniest and most talented men in the music industry today.
Hey guys we won the NME Award for most dedicated fans for starters. We're the most caring fandom and everyone is so friendly. There's a support blog for the Musers, as well as blogs dedicated to certain inside jokes such as Tesco Matt. We're the ones that quote lyrics in the best of times, the ones that will follow Muse no matter what they choose to do or what Matt's done with his hair now. We're the ones who flail over the new Twitter pictures and fantasise over the next album and its possibilities. We're the ones that dedicated our lives to Muse, whether it's just listening to them once in a while or whether it's thinking about them every heartbeat. We're the ones filled with love. We're the Musers
Musers are a really tight-knit but also very large community. On facebook, there is an official page with over 10 million fans. Musers make up all sorts of fans that are united together by one band, which is uncommon to other fan bases. For example, a classical music fan, a hard-rock fan and a professional pop-rock fan might all like MUSE and have appreciated the other genres presented by the songs played by Muse.
I cannot conceive of any other online/international community in which I have made such genuine, real friend's entirely online and through the love of a band that is also so REAL and with such raw humanity instilled in the lyrics and music itself. I've never wanted to meet/be friend's with/live with/create Cydonia utopia with anonymous stranger frmo cyberspace more than the Muser community. I feel safe here, and engaged, and uplifted. Love you guys.
19
One Directioners
This is true! Us Directioners defend our boys with love, and all we can, but that doesn't make us bad people. We don't all get along and I know this because Directions fight over stupid things that they don't agree on, but we get over it.

One Direction have done so much for more people then they think, and it's too bad they don't get to meet everyone. I understand their busy schedule, and I know all the rest of us Directioners do. I knoe that we remember each time theypost thank you on twitter, every video diary, and I know that we will never forget the day one of the boys followed us.

Some of us left for other bands, or because of accidents that happened, but true directioners stick together no matter what.
Well, throught out my 12 years, I was thinking, wow, the world music industry is not so good by now... Then one direction showed up and it really changed my life. The boys are like the nicest people, they donate so much to charity and they are just so sweet. Yes we receive lots of hatred, but people, close your eyes and think, how many bands would rather spend their money on charity instead of buying nee equipment or anything. How many Boyd would defend their girlfr from writing songs about them after they broke up. Think clearly, One Direction is like the son of The Beatles, shy not let their legacy pass on? Please, open your eyes wide enough to see the world
We are the most devoted fan base because we don't have a favorite in the band we love harry, Louis, Niall, Liam, and Zayn all the same, We stay with them through everything. We love them. We support all there decisions no matter what. We stick up for them at school or anywhere we can We stayed with them all the time, because that's what a fan base should do, support your idol no matter what and that's what we directioners do because we are the most devoted fan base ever weather you like it or not
Directioners are psycho, they are not dedicated. They are obsessed. How many people of this "wonderful" fanbase have told people to get cancer because they don't like One Direction? About 90% of the fanbase. One Direction do horrible things and directioners always find an excuse for their inexcusable behaviour. Wrong Direction are going to fade away soon anyway. What're directioners gonna do when that happens, kill people? Kill themselves? Kill animals? Se inexcusable action for sure. Now, I know I'm going to get bashed by directioners but guess what? I don't care! Just like how the directioners reading this apparently don't care when people say they don't like 1D. Lol, end of story, horrible fanbase, not deserving of no. 11 spot
20
Mixers
LITTLE MIX! You guys deserve the world! You represent TRUE courage and you are very unique with everything you do! I love you
Mixer are the best fandom ever!
Little mix is the best group of the world!
I am mixer and proud of it!
Mixer should have be the first!
This amazing girls deserves more attention, they are beautiful and their voices are juste amazing and of course the mixers are the best!
Little mixer come on!
21
Shawol (SHINee)
Shawol forever... Contemporary band represents the team that suggests and leads the trend that suits the current world in all areas including musics, dance, and fashion, and like the title, contemporary band, SHINEE will present their unique and trendy music while keeping contemporary images in dance and fashion.
And also the name of the group, SHINEE, is a coined word composed by adding the noun suffix, "ee', to the word 'Shine' and it is interpreted as the person who receives the light' or in other words, the person in the limelight, and it also harbors the great ambition of SHINEE to mesmerize a number of music fans across ages and borders with a withe variety of music... Love SHINee
I'm one of many many SHAWOLs. I love SHINee just as other SHAWOLs. I love Onew, I love his smile. When he smiles, I just fel nothing in the world is sad. I love JongHyun, I love his voice. When he sings, the world can be quiet. I love Key, I love his girls' dance. When he do this, I thing he is the most beautiful boy in the world. I love MinHo, I love his rap. He can do it as his best and we all think he is the best rapper. I love TaeMin. I love his dance. He is more and more handsome now, we can see how fast he grows. I love SHINee, I love everything about them. SHINee fighting! SHAWOLs' love will last forever.
They are really the best boy group that I can see in my life It is the unique group that I like so much how to become fan.
They are really awesome!
I at the beginning was like the fans are so ridiculous pfft
Then I knew SHINee...
SHINee! SHINee!
Taemin so cute. I can't take my eyes of he.
Jonghyun so sexy. I can't take my eyes of he.
Key so diva I can't take my eyes of he.
Minho so handsome I can't take my eyes of he.
Onew so sweet I can't take my eyes of he.
And it is like I become a shawol.
I like many groups in the kpop world, but SHINee are different from all the others to me. I don't love them only, I get angry at them very often.. Sometimes they disappoint me too, but in the end, when I look at them closely I can't help but smile. Watching them growing up day by day and improve so much putting all the effort they can, makes me proud of them. Being in the SHINee World, it feel likes being part of a big and great family.
22 Rakimers (Rakim)
23
Westlife
I only love Westlife in music industry! We all will always love and support them forever even they're gonna split up. Westlife is our lives. They will always be Westlife for us. They are good in voices, attitudes, and love. They are devoted to their partners. Westlife is more than just our idols, but they are family for us! #WestlifeForever
I've always been a Westlife fan since childhood. While most kids ages 7-17 listening to trashy singers like Justin Bieber, all I listened was Westlife until I got over the fact that they already split. I still support them though.
Westlife has a huge fan base! And that was proven by MTV Battle of the best boyband! We all stood together and voted them the best! They are our whole world! They will be missed by their fans but never forgotten and we will be here forever no matter what
Westlife is the best! Anything is great...! Westlife not only Great but really cares about the fans.. If you do common guys vote for westlife, because we so down only 0.2%.. Don't forget we are WESTLIFER!
24
Queen
Queen has always been my favorite band since bohrap came out. when I couldn't stop watching the movie, I got obsessed. yes there are SOME toxic people in every fandom, but some like Queen can't stop this fanbase from being the best this fanbase can be
I like their song
25 Spice Dolls (Spice Girls)
PSearch List