Best Nelly Songs
The Top Ten
1
Just a Dream
This is a great song that was in my opinion in the top 3 songs of 2010. It is very catchy especially the chorus and... it's... just... awesome!

Dilemma should be second because that's great and Over and Over should be third.
This song is so amazing... I always listen to it, and it never gets tiring. I guess I love this song so much that I have decided to play this song on guitar and sing to it for my music performance assessment. I know that because of this song I WILL get an amazing mark. :P
This I very good song great lyrics and music composed by Cornell Haynes and of course magical vocals of Nelly make this song tremendous. I really love this song a lot.
Don't get me wrong Just a Dream is really good but Hot in Herre, Dilemma, Hey Porsche, Country Grammar, and especially Ride Wit Me should be higher than it.
2
Dilemma
Fantastic song, this is one of the best song of all time. Is should be ranked first. The chorus is amazing Probably the catchiest chorus ever. The chorus makes the song rock. Kelly Rowland has a nice voice and together with Nelly came out with one of the best song of the decade.
This song is one of the best songs of the decade or even can be called as one of the best song ever. Awesome collaboration! Awesome lyrics! Awesome Vocals!
Absolute classic, if you look up duet in the dictionary, nelly and kelly's picstures would be in there, I mean come on even their names rhyme!
Doesn't matter how old it gets this song will always be remembered. What a great song.
3
Hot in Herre
"Hot in Herre" is Nelly's best song in my opinion. His flow, the hook, and the beat of this song all come together to create one of the catchiest rap songs of all time.
It an amazing song ever
He's good in this
Love this song
4
Ride Wit Me

This is the best Nelly song ever whoop whoop.
Its awesome still fresh
This song is so good.
It is my fist best english song "nelly-ride with me is very very awesome some ahh
5
Air Force Ones
It's so cool because it's like the song Jays, but it is about Air Force Ones.
6
Country Grammar

How is this not top 3? Such a good song
Last?! Glitch in the system?
It's just such a good song.
Heck yeah, his best song
7
E.I.

Simply the best song
8
Over and Over
Why is this not number 1? This song is GENUS
9
Shake Ya Tailfeather

The beat blows me away... Masterpiece of nelly.. This one..
It has such a good beat and is so good.
10
My Place
Good song to get drunk to.
The Contenders
11 Here Comes the Boom
12
Hey Porsche
Another nice song by Nelly. This song is just awesome. Nice beats and nellys fantastic voice quality makes it so attractive. I think it should be in top 2.
Simply the Best! You can't stop yourself from singing it... Totally addictive. It should be in top 5. Pleaze vote this song guys!
Coolest song ever! I play it at least 10 times everyday. This should be in top 5 at least guys.
Dude the moment. Earphones plugs in this song keeps me rollin'.
13
Grillz
Rob the Jewelry store and tell them to get him a grill
Bro follow me and vote this song to the top!
14
Maryland Massachusetts
15
Heart of a Champion

My favourite song ever! Gets you pumped up! Does exactly what a hip-hop song should do! Love L.U.V. E's contirubtion as well!
How is this not in the top ten!? Greatest work out song of all time!
So dang good! It gets you pumped up so easy!
Should be top ten
16
Number 1
17
Luven Me

Sweet, perfect. This is nelly at his most internal you can get, when he still delivered love to who helped him to get he where he now is
18
Tilt Ya Head Back

Nelly and Christina? It's a perfect match! As not being in the top 10?
19
Fly Away

Simply awesome.. Especially the lyrics of this song is just great.. Should be in Top 5.
20
The Champ

It's a great inspirational song. Goosebumps!
21
Body on Me

It's just amazing... One of best R&B songs of all time... It should've deserved top 10 place
Col song brilliant chorus by akon and nelly has rapped it ashnthi was very special as well...
22
Thicky Thick Girl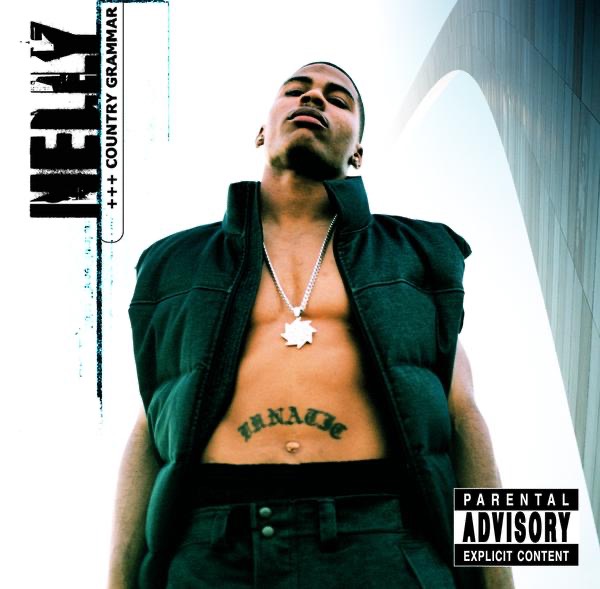 23
Party People

24
St. Louie

25
Gone
Nelly ft kellyrowland these song was so amazing. The video was looking so awesome. I hear these songs many times. I think why these song is not in top 10 list. Surely friends if you hear these songs the lyrics and music was amazing
PSearch List