Top 10 Best Pianists of All Time
The Top Ten
1
Sergei Rachmaninov
Rachmaninov's tonality and perfect clarity earn him the number one spot on this list (in my opinion). I think that Joel and John are talented, but really shouldn't be close to the top 5. Yanni is talented, but again, he's no where near as talented as Rachmaninov.

Furthermore, Rachmaninov's command of theory and timing is impeccable. Additionally, as seen with his predecessor Tchaikovsky, Rachmaninov's use of theme and the changes thereof within a piece is so masterful it seems as if he is strategically making the audience feel a specific way, just so he can make them feel different later on.
Top 10 no doubt. The sophistication in his compositions put him right up there with Chopin for musical genius. The very young generation knows what it likes to hear fun touching music and go for mainstream. Those of us that have been around for a while know the difference between great entertainment (something that probably all pianists mentioned here can provide) and great music (that only a few have the true gift of composing and playing at the highest level).
It's common to hear Rachmaninov's music but rare to actually hear him play. Besides others, a recording exists of Servei playing The Star Spangled Banner.! The technical quality is awful. Nevertheless, the artistry is so great that it shines through the noise. In my humble opinion, Sergei Rachmaninov is the greatest pianist of all time.
Well... This pool shows only that mainstream music is dominating and that's why they vote for it. Of course, that Rachmaninov is the best pianist we can listen to...

What about Freddy? He himself said that he was always scared of playing piano in concerts, because of mistakes... What about Elthon John comparing for example Horowitz?..
2
Vladimir Horowitz
Touch, dynamics, emotion, repertoire, range of composers with such different styles... And totally overcoming the slight handicap of being short of stature... It is almost a joke to put Yanni, Billy and Elton in the same category list wise. There should be two separate lists at least... We aren't talking about playing music you've composed yourself here, we are talking about playing the piano... I have huge respect for the others as musicians and performers and all are very good at the piano but they cannot begin to come close to Horowitz. Rubenstein maybe can... Rachmaninov maybe can... Serkin maybe can... But the others? I'm sorry... Get real.
No question. The other "pop" piano players shouldn't even be mentioned in the same conversation - they can't because they don't belong! Rubenstein! Unbelievable! The real measure of whether they are in the same league is to simply ask them. Not Billy Joel, not Yanni, not Elton John and certainly not John Lennon? Are you serious? None of them would say they were better or even close b/c at least they know the difference - even if our dumbed down society does. Sigh.
Horowitz is the greatest pianist, period. How on earth is it that he being beat by a music school DROPOUT. Horowitz had technically mastery, but also complete control over his dynamics. Just listen to his version of Movement 3 of the Moonlight sonata, a piece a doubt Elton John could even play.
I agree with the comments. Horowitz is the greatest pianist, period. I agree that most of the people listed could not even play what Horowitz played let alone be listed above him in a top ten listing.
3
Artur Rubinstein
The best interpreter of classical music who even in his 80's was performing better than more youthful pianists. Without a doubt a top ten all-time pianist. Certainly, much more deserving than the entertainers listed here. They do not belong on this list. There were not pianists!
This guy's an interpreting genius! He should be in the top 10, at least.
Rubinstein should be number 1!
4
Sviatoslav Richter
His playing abilities can only be compared to Horowitz and Rachmaninoff. He also had GREAT memorization and gave his heart to his music.
Richter--separating the superhuman from the great.
Huge repetoire, incredible technique along with great musicality. One of the greatest of all time.
5
Yanni
"Yanni live at the Acropolis" was his finest hour as a pianist, no doubt about that. Despite playing among the Royal Philharmonic Orchestra and some world class band members, including a terrific Karen Briggs on violin, Yanni was in my opinion the best and most accomplished performer on the night. Here, he showcased all of his qualities as a pianist/keyboardist: musicality, sensitivity, technique, motoric skills, attention to detail, virtuosity, passion, accompaniment skills, courage, humility, ability to connect with the audience. Another great example of his abilities as a musician is the "In My Time" album - it's full of beautiful, deep piano solo pieces which will warm your heart and heal your soul. Yanni is without a doubt one of the best pianists of our time.
I know there are many good pianist around the world and they play music very well, which is good. But Yanni, is the best of all, because his music touched your heart and soul, it enters in your mind and make you feel relax and help you to forget all around and when you start thinking again, your mind and heart feel peace, love, happiness, and feels a touch of God in your heart, relax. His music help you share with so many people around the world. He does not only plays good music but he also give you advises and good ones. It's so relaxing that you keep on. God bless him and I hope his music touch every soul in the world, from kids to ederlies. Keep on bringing hope and peace to each heart.
It's probably a once-a-century (or millennia) event that someone rises somewhere in the world; shoots up and keeps on going. Let's not forget that Yanni is a self-educated accomplished musician; his "musical shorthand" is an astoundingly innovative method to make oneself able to read music. He didn't stop at his inability to read conventional notes, but made his own notes to jump over that barrier -- simply amazing! And for someone who could do that, I'm not least astonished that he could come this far, to stand in the foreground of best world musicians and public performers. Yanni's psychology major is probably a contributing element in his success at conveying his music directly to the soul. Yanni you've been my #1 inspiration source and musical delight since August 1993, and still occupy that stature till this very day, 20 years later. God has indeed blessed such wonderful children of His; may He keep you both physically and spiritually, and shower you with His graces. Thank you ...more
The other comments pretty much say it all! I have been a Yanni fan for over 25 years and have been to as many concerts as I can get to. In April 2011, we saw him followed by an unheard-of tour the very next year. I was lucky enough to see him twice in June 2012, to have attended my first Fan Event dinner, and especially to have inadvertently crashed rehearsal and chatted briefly with him from a distance! Meeting some of the world-class orchestra members at the dinner and finally meeting Charlie Adams after the concert made the night. Mary Simpson is from very near where I live and she was a joy. Sarah O'Brien, as lovely as always, was also generous with her time. Yoel del Sol has the most adorable smile, and they all were patient while group and individual photos were taken. Thanks also to Krystal Vinck with PR who brought "Santorini" and handed her off to my cousin who was wearing the Santorini shirt from the concert two nights before! I know Pam hated to part with Santorini! I still ...more
6 Alfred Cortot
7
Emil Gilels
One of the most gifted pianists of all time.
8
Franz Liszt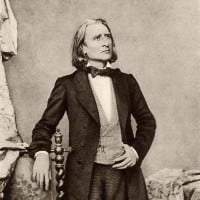 Franz Liszt was a prolific 19th-century Hungarian composer, virtuoso pianist, conductor, music teacher, arranger, organist, philanthropist, author, nationalist and a Franciscan tertiary.
The fact that Yanni has an equal percentage of votes to Liszt is absolutely disgraceful. Only few other pianists have come close to Liszt's technical ability, and none of those will ever achieve his immortal status as a composer. There should be no doubt in anyone's mind that Liszt is the greatest pianist of all time.
Yanni is a modern pianist. How can he even be compared to the classical greats? The technical brilliance and the incredible composing and improvising abilities of the virtuosic pianists of the classical and romantic era simply cannot be put against some 'nice sounding' music. With all due respect to every other musician, Beethoven is the greatest composer ever and Franz Liszt is the greatest pianist ever.
There are recordings of the last of Liszt's students, such as Arthur Friedheim, who specialized in Liszt's piano works. Frederic Lamond might give one an idea of what Liszt could teach, within the limitations of the pupil. I'm disappointed that this list's contributors have not noted great 20th century classical pianists, nor mentioned the great technician's of this century.
First of all yanni on top come on man. a person with 0.1% knowledge in this field will tell you that's LIszt perhaps was and is still the best pianist of all time although chopin sir would come close but the Liszt is probably the only man till this date who has fully satisfied his girlfriends!
9
Frederic Chopin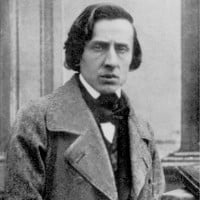 Frédéric François Chopin (1 March 1810 – 17 October 1849), born Fryderyk Franciszek Chopin, was a Polish composer and virtuoso pianist of the Romantic era who wrote primarily for the solo piano. He gained and has maintained renown worldwide as a leading musician of his era, whose "poetic genius ...read more.
In my opinion Chopin should be at least in the top three. Has anyone listened to fantaisie impromptu or winter wind? Chopin is a legend, along with Beethoven, Mozart,and Liszt. And the people who can play their music.
How is Paul McCartney and Freddie Mercury above him? Good pianists, but nothing like this legend...
Listening to one of his pieces feels like the moment just before you fall asleep.
Raw emotion mixed with infinite delicacy. Chopin is, by far, the best.
10
Glenn Gould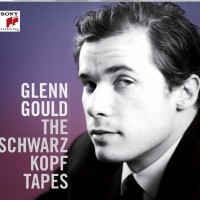 Glenn Herbert Gould was a Canadian pianist who became one of the best-known and most celebrated classical pianists of the 20th century.
His performances suggest he attained a musical understanding nearly equal to some of the greatest composers. One of the greatest, worthy of top 10.
Absolutely the best. For those that placed Elton John, John Lennon, and Freddie Mercury ahead of Glenn Gould, what were you thinking?
Many of his Bach fuges and preludes are perfect. His Liszt/Beethoven symphony nr.5 is the best piano repertoire of all time.
The Newcomers
?
Pyotr Ilyich Tchaikovsky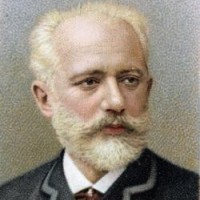 ? Cole Porter
The Contenders
11
Elton John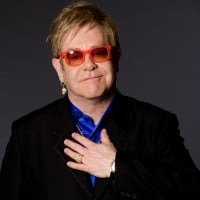 Sir Elton Hercules John (born Reginald Kenneth Dwight; 25 March 1947) is an English singer, pianist and composer. Collaborating with lyricist Bernie Taupin since 1967 on more than 30 albums, John has sold over 300 million records, making him one of the best-selling music artists of all time. He has more than fifty Top 40 hits in the UK Singles Chart and US Billboard Hot 100, including nine number ones in the UK and nine in the US, as well as seven consecutive number-one albums in the US. His tribute single "Candle in the Wind 1997", rewritten in dedication to Diana, Princess of Wales, sold over 33 million copies worldwide and is the best-selling chart single of all time. According to Billboard ...read more.
Elton John was accepted at Royal Music Academy at 11 for playing a thirteen sheet piece by Chopin that he had never seen before without any mistake, I believe. He kept playing pieces by heart that he had heard once. Is there anything left to be said?
Touches hearts with every key he plays. Tell me, who else can do that? He has gone down in history as a legend, an icon and an idea of beauty with his songs. He taught the entire world a lesson about the real meaning of music and that the only way to touch people's lives its playing from the heart.
There are NO parrots on here. If you're not a fan of Sir Elton John, there's no point in your commenting here. Sir Elton John is the finest & by far the best, pop/rock pianist/musician ever. His understanding & interpretation of music is second to none.
I agree that Elton is supremely talented. An all time great. But people who never heard of Vladimir Horowitz should never ever be taken seriously when discussing great pianists. Oh by the way. Yanni descrIbed Elton John as the most talented and improvisational pianistt he's ever heard. Personally I believe van cliburn should be at the top of any list
12 Dinu Lipatti
13 Artur Schnabel
14 Alfred Brendel
15
Freddie Mercury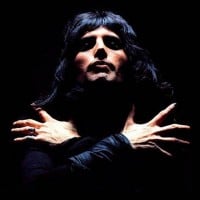 Freddie Mercury (born Farrokh Bulsara, 5th September 1946 - 24th November 1991) was a Zanzibari-born British singer of Indian descent, songwriter and record producer, known as the lead vocalist and songwriter of the British rock band Queen. He also became known for his flamboyant stage persona and four-octave ...read more.
Sure Freddie Mercury could play the piano but he was certainly not the best piano player of all time.
Freddie Mercury should be number 3. He was the best and still is. Legends never die!
He is underrated as a piano player, but pianists say that he was virtuoso.
Super piano player.
16
Billy Joel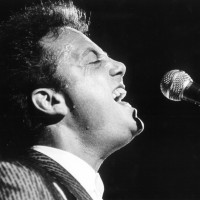 William Martin Joel is an American singer-songwriter, composer and pianist. Commonly nicknamed the "Piano Man", he has been making music since the 1960s, releasing popular albums throughout the '70s, '80s and '90s.
Billy Joel created some of the most amazing Rock Piano music of all time, and this was only due to his incredible skills with the Piano, and his skill with songwriting and composing. He combined Jazz and Rock perfectly and created a unique genre of Piano Rock music that cannot be replicated by anyone else. He is now nearly 70 years old, and his singing voice is just as good as it was 40 years ago! Billy Joel is overall an extremely skilled Pianist and musician.
I get that Mozart and all those classic piano players were musical geniuses and that they pioneered important piano styles, but let's face it, would you rather listen to some old 1700s piano stuff or some awesome Billy Joel songs? I think we all know the obvious answer. Billy Joel was a modern piano genius and created many piano songs we all know and love.
Made the piano truly a rock and roll instrument and introduced all the kids growing up in the 70s and 80s who thought the guitar was cool to another instrument. Easily one of the most influential piano artists and he always pays his dues to his piano heroes like Ray Charles, Duke Ellington, Beethoven, etc
Billy Joel is in the same category as a Mozart, Chopin, Beethoven. He writes the lyrics and the music AND sings. Pure absolute genius. Thank you Billy for bringing your music to the world. You will be remembered FOREVER!
17
Martha Argerich
She is a legendary pianist.
Why? She should be in the top 5!
18
Wilhelm Kempff
One of the top ten 20th Century classical pianist. Go to You Tube and query his recording of the 3rd Movement of Beethoven's Moonlight Sonata, realize that he already had the tremors of Parkinsons Disease in this which was one of his last performances.
The Greatest Pianist of the last 100 years!
19
Ludwig van Beethoven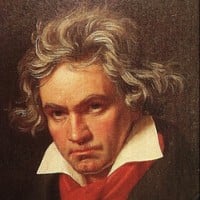 Ludwig van Beethoven was a German composer and pianist. A crucial figure in the transition between the Classical and Romantic eras in Western art music, he remains one of the most famous and influential of all composers. His best-known compositions include 9 symphonies, 5 piano concertos, 1 violin concerto, ...read more.
As Mozart predicted during his first/last meeting with him that Beethoven will be a great composer after him. He really came close to Mozart's ability on his piano skills but he was quicker on improvisation than Mozart. If only Mozart lived longer to witness the greatness of Beethoven or perhaps play a piece together would make it sound legendary.
Anybody that voted for yanni is crazy. Yanni is ridiculously good at the piano but Beethoven could write music without hearing it at one point. Also Beethoven expressed his emotions through his music. He wrote some of the greatest music ever and deserves #1
Beethoven is no doubt the best pianist. He had incredible improvisation powers as Mozart witnessed in his only meeting. If Mozart lived longer, him and Beethoven would have performed together Europe wide.
This man was truly the best creation of god. A handmade masterpiece. Composed some of his symphonies when he was deaf.
20
Wolfgang Amadeus Mozart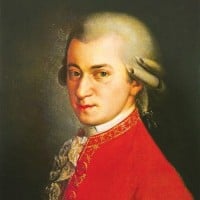 Wolfgang Amadeus Mozart, baptised as Johannes Chrysostomus Wolfgangus Theophilus Mozart, was a prolific and influential composer of the Classical era, born in Salzburg.
Mozart mastered the piano at the age of 5 and can write piano pieces in one day without mistakes or rehearsals. Due to his natural talent, he should have been first on the list!
A great composer. Sad that autotune doesn't exist, as people such as Mozart would be more popular than untalented people such as Justin Bieber and Nicki Minaj.
He is an amazing pianist who has gone through so much to be where he is now and I worship him.
Mozart is the best pianist I've ever known! How could he not be Number 1? He is too good!
21
John Lennon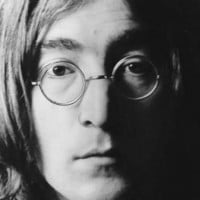 John Winston Ono Lennon, MBE (9 October 1940 - 8 December 1980) was an English singer and songwriter who rose to worldwide fame as a co-founder of the Beatles, the most commercially successful band in the history of popular music. He was assassinated by Mark David Chapman on December 8, 1980 at age 40. Lennon was characterised by the rebellious nature and acerbic wit in his music, writing and drawings, on film, and in interviews. His songwriting partnership with Paul McCartney remains the most successful in history.
John Lennon was the greatest song writer of the 21st century. A genius in his own right but far from a top ten greatest pianist and this is coming from someone who regards Lennon as the greatest musical person of the 21st century.
John lennon? Really? TheTopTens lists always ends up being a popularity contest, smh
22
Valentina Lisitsa
She always smiles when she plays, as though she is enjoying the music she is playing.
23
Oscar Peterson
I don't take anything away from Yanni! When I first seen his concert in, I knew what I wanted to do as a musician in concert! But what he does as a pianist many musicians today do very easily by ear! Art tatum is my favorite! But Yanni at number 1 is an insult to the instrument! Composing now by ear is acomplished through knowing what you want each instrument to do and executing it on the synthesizer! So Yanni discovering a new path, No he is innovative with musical concert delivery! One of the most unselfish piano synthesizer conductors ever more like it! Their are pianist that have changed how we hear the piano! Lets give their legacy more respect! Once again I love Yannis music, but number one of piano list of 125 pianist!
From a musical and technical perspective (as the list is intended for) Oscar Peterson should without a doubt be more appreciated... no disrespect but, Yanni, Beethoven, Joel, Mozart, Lennon etc are great, but the list is not intended for most popular nor best composers.
Definitely Oscar Peterson and Art Tatum, obviously a jazz fan and Fur Elise by the way is a very simple piece of music, my 11 year old niece plays it perfectly. Please don't comment if you are not a musician.
He and Tatum should have been in top 10.
24
Lang Lang
Lang Lang is actually not as astonishing virtuoso as his countrywoman Yuja Wang. Yuja Wang is truly the heir to Horowitz at the age of 27! She is the only person alive who can play the fiendishly difficult piano piece... Czittra's Polka. You can watch her play it on the viewing website. It's mind blowing.
CNN said he is the most famous classical artist of all times. Beating out Pavarotti. CNN also said he is more famous than The Beatles. Don't take my word for it. Search for CNN's Lang Lang online.
Lang Lang is the worlds most amazing pianist in the 21 century! He is so fantastic.
This guy is pretty sweet, he shows emotion in such a unique way.
25
Yiruma
Why isn't he even on the first page? He should be at least in the top ten...
I don't he should even be in this Liszt.
Best player ever. !
PSearch List