Greatest Japanese Music Divas
Many people would probably contradict me in my opinions of this particular topic. As we all know in Japan, idols are often revered as deities that are methodically worshipped in the entertainment business, and rightly so seeing as to how they have a massive impact on the general public, not to mention supreme influenece over the youth.

Now in the case of divas, there is a great amount of tenacity involved. Their fans are more or less likely to kill rival fans just to prove the superiority of theirs. But in order to determine as to who truly is the best of the best, I have created this poll for everyone to decide on who they wantand who they don't like.

NOW START VOTING!!!



The Top Ten

1 Ayumi Hamasaki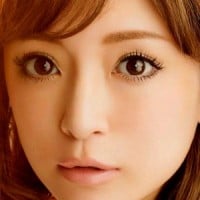 I personally think her voice is not really great, she has a lovely, beautiful voice, but not great. But she has charisma, she has talent. She has everything to be a diva. Not to mention that her songs (mostly ballad) are really really strong and they made me cry. She's a queen, a diva, goddess, the superior.
She has a great voice, beautiful, poignant lyrics and delivers some of the greatest concerts known to mankind. I've also never seen a more emotional singer. She's one of the only artists (yes, artist) that can make me cry.
As someone said at Koda Kumi's spot: "Ayu is more of the Madonna of Asia".
Well, could it get better than that?!

Ayu, I loved you since I was six years old. And that's nine years from now!
Ayu is the best in Asia... Beautiful lyrics, deep meaning, great voice, creative concept.. I love ayu! I am one of her big fan and super proud of you!
2
Yui
I hope YUI will be the winner! Because YUI has a beautiful vocal, and has a wonderful power! She's so simple! And I love his mind 'bout how to make a song! She makes song with her heart! She filling a song with a power, with a feeling, with a beauty... Her song makes me been felt whet her meaning! She makes me know bout anything! She makes me know bout, how to use a song! How to feel the song! How to listening a song! I LOVE YUI! I Hope YUI will be famous, in the world! I hope she'll be famous with her beautiful mean song! I Hope it! God Bless You YUI! ::Senja Ishudin Yulianto:: @Your Fans
Because YUI is so simple
I really love her so much!
First time I see her singing a Rolling Star for anime Bleach. I immediately falling in love with her.
I hope YUI always be the one for everyone.
YUI is my inspiration for me. She introduce me about J-pop and I really like all her song, I think she is so cool. Her song very wonderful such as good bye days, rolling star, summer song, I can't say, find me and etc.
I'm bigfans YUI in Indonesia...
I hope YUI can visit Indonesia and meet YUIlovers in Indonesia.
What can I say, she sings great, I love her voice, I love ALL of her songs, she could play many instruments, she creates her own songs, she rocks! And to top it off, she's cute XD..
3
Hikaru Utada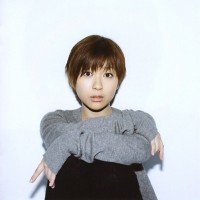 Utada Hikaru, who has also gone by Hikaru Utada and the mononym Utada, is a Japanese-American singer-songwriter and producer.
She just has an extremely beautiful voice, in both Japanese and in English.
So Hard to choose between Hikki and Ayu.. but it goes to Hikki due to her strong vocals and powerful songs... plus she's so sweet
4
Namie Amuro
I LOVE HER MUSIC! She has a very beautiful voice but I can't tell whose better Yui or her. But I Love both of them a lot! I've never herd of Ayumi though.
She's the Queen of Jpop! She overcame her personal obstacles and became who she is today! She's a role model for me!
5
Nana Mizuki
Her voice is just SOO awesome, and her work as a seiyuu is just the BEST! She's now voicing Quinnn Fabray in the Japanese version of Glee, and Carly in the Japanese version of iCarly, proving I'm not the only one who thinks she can sing.
6
Kumi Koda
She did a song with Fergie. How much more diva can you get?
7 Mika Nakashima
8 Angela Aki
9 Yuna Ito
10
Matsumoto Takanori
Come on guys, it's Ruki... need I say more?
The Contenders
11
Ai Otsuka
Everything about her is simply amazing. A truly unique singer that deserves a spot not only as one of Japan's best singers, but as one of the world's best singers. It's hard to see someone that enjoys singing as much as she does.
12 Keiko Yamada
13 Hitomi Takahashi
14
Ringo Shiina
She writes her own music and does her own thing! She has a voice like no other and is probably one of the most unique known artists from Japan. She has also written songs for Rie Tomosaka and Puffy Ami Yumi and provided the soundtrack for "Sakuran" starring Anna Tsuchiya.

Shiina Ringo is truly amazing!
15 Ueto Aya
16 Aya Hirano
17 Rie Fu
18 Hitomi Shimatani
19 Nana Kitade
20 Mai Kuraki
21
Lisa Oribe
LiSA deserve to be one of the Japanese Diva.
22 Mariya Takeuchi
23 Chihiro Onitsuka
24
Kyary Pamyu Pamyu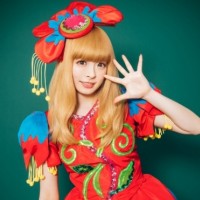 25 Izumi Sakai
PSearch List