Best Kollegah Albums
The Top Ten
1
King
This 2014 record is Kollegah's biggest commercial success to date and also easily his best work. 20 full tracks with unusually complex lyricism, perfect portrayal of his persona and some of the greatest atmospheric beats in hip hop history. It is an epic of perfect quality and technical skill that made him (arguably) the greatest German rapper of all time.

5/5 stars.
2
Zuhältertape Vol. 3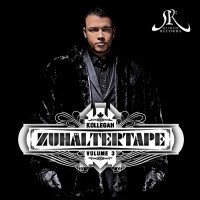 In 2009 after his self-titled album, Kollegah recorded another installment of his "Zuhältertape" series, with only a limited physical but widespread digital release. The album received rave reviews and a perfect score on several websites.
Musically, this is where Kollegah began taking his pimp persona seriously, with humorous elements decreasing and having more sinister and atmospheric beats.

5/5 stars.
Has a movie atmosphere
3
Zuhältertape, Vol. 4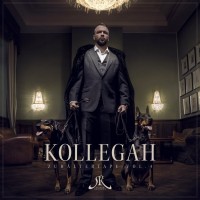 Continues the tradition of "King" by delivering pure technical perfection in a more sinister way than before, and again was a commercial and critical success.

5/5 stars.
4
Kollegah
A lot more successful than its predecessor "Alphagene", Kollegah's self titled album slowly paved him the way to superstardom. It was also the last regular studio album featuring his older, self-ironic tongue-in-cheek style.

4.5/5 stars.
5
Jung Brutal Gutaussehend 3 (With Farid Bang)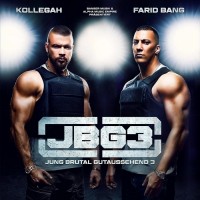 6
Jung, Brutal, Gutaussend (With Farid Bang)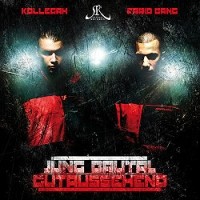 7
Imperator
While "Imperator" was a commercial success and also didn't have negative reviews, at the time of its release in late 2016, hip hop acts like Fler and DatAdam were very popular with their "authenticity over technical perfection" philosophy, and Kollegah just happens to be the exact opposite; Fler and Kollegah even exchanged diss tracks. There was a debate on whether Kollegah's style was out-dated or not, that appears quite ridiculous a few months later.
Maybe this is why the album wasn't as hyped as his previous releases, but is still of high quality.

4.5/5 stars.
8
Chronik II (With Casper, Shiml & Favorite)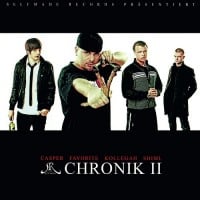 9
Bossaura
Kollegah's first blockbuster album that put him on top of the game. It however wasn't a critical darling due to its heavy use of autotune and cheap sounding beats. With the title track, Kollegah also recorded his first epic rap song.

3.5/5 stars.
10
Alphagene
Kollegah considers this his first album (the "Zuhältertape" series is officially a mixtape series, but fans and critics usually treat them as equal albums) and it was the first that caught attention, even though it was not exactly a commercial success. Critics hailed the relatively young but lyrically complex newcomer as a wunderkind, and despite many websites panning the beats, the album received acclaim due to Kollegah's lyrics. Despite the extremely good reviews, I regard it as a step back from "Boss der Bosse". Kollegah's flow is off-beat here and there, and some of the choruses are horrible - plus the beats aren't as well produced. It also contains his worst song to date, "Showtime III". Nevertheless off the 20 tracks, there are several great, and one thing that is always on point is Kollegah's lyricism.

3.5/5 stars.
The Contenders
11
Jung, Brutal, Gutaussehend 2 (With Farid Bang)
12
Zuhältertape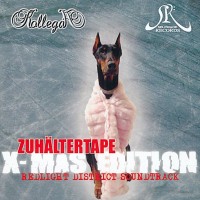 Kollegah recorded this album at home with a cheap microphone rapping over other rappers' beats, and released it online (that was in 2005, so internet fame was not as common as today). Only a few weeks later, he had a label contract and the album was widely released on CD. Even though Kollegah doesn't reach his full potential on the album, it is a magnificent start into a huge career, but no one could know yet that Kollegah would once be one of Germany's most acclained rappers.

3.5/5 stars.
13
Boss Der Bosse / Zuhältertape Vol. 2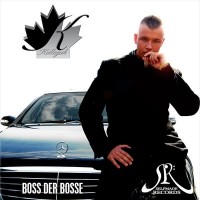 "Boss der Bosse" aka "Zuhältertape Vol. 2" was the follow up to his debut, and was already recorded professionally using original beats. Kollegah's second record didn't initially chart but retrospectively is considered an essential in his career.

4/5 stars.
14
Hoodtape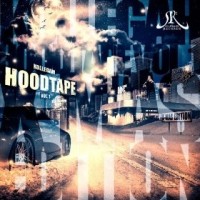 Unlike the "Zuhältertape" series, this actually has the characteristics of a mixtape instead of an album, featuring 25 mostly short raps as a non-stop megamix.
It was featured as a bonus disc when ordering a limited CD box with the first three installments of the "Zuhältertape" series on Kollegah's online shop. It was later made widely available for download.
It has not received any critical reviews but features a light-hearted and easy going musical style.

3/5 stars.
15
Monument
16
Alphagene II
17
Chronik (With Favorite, Shiml & Slick One)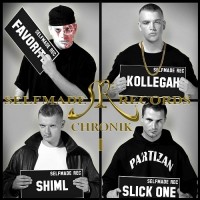 18
Chronik III (With Favorite, Genetikk, 257ers and Karate Andi)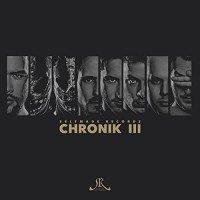 19
Hoodtape Vol. 2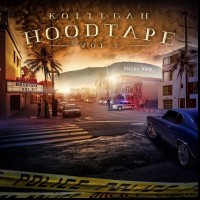 Like the first "Hoodtape", this is a collection of 26 rather short humorous raps presented as a megamix, and as a bonus track an epic 13 minute storytelling track that was previously released as a non-album music video. The CD was a separate bonus album you got when ordering the deluxe box version of the "Imperator" album (which I did by the way).
It didn't receive any critical reviews but many fans prefered it over the original album because he went back to his old tongue-in-cheek style (I don't).

3/5 stars.
20
Legacy - Best Of
BAdd New Item