Most Influential and Important German Music Artists of the 21st Century
This is a list not about the best German music artists of the 21st century, but the most important. Those whose success undeniably formed contemporary German music and pop culture and sparked

The Top Ten

1 David Garrett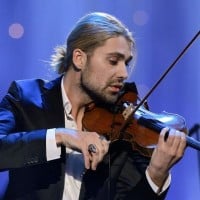 David Christian Bongartz, better known by his stage name David Garrett, is a record-breaking German pop and crossover violinist and recording artist.
2
Bushido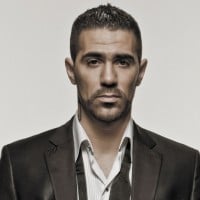 Anis Mohammed Yousef Ferchichi, better known by his stage name Bushido, is a German rapper and music producer of Tunisian descent born on September 28, 1978 in Bonn, though usually being associated with Berlin where he lives. ...read more.
Made German language hip hop a big thing in the beginning of the 21st century and remains the most successful German rap artist to date. Several of the big names in the German rap game were influenced by him. He still is a leading figure in German pop culture and heavily polarizing.
After 12 years, "Electro Ghetto" is off the index! Woo hoo!

Now, we need "Vom Bordstein bis zur Skyline" back, the most important German hip hop record ever.
3
Tokio Hotel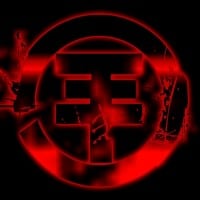 Tokio Hotel are a pop rock band from Magdeburg, Germany, consisting of Bill Kaulitz (singer), Tom Kaulitz (guitar), Gustav Schäfer (drums) and Georg Listing (keyboards, bass) that formed in 2001. ...read more.
In the mid-2000s all of Germany's media was centered around Tokio Hotel, despite the band having been very polarizing sinve their start. They made emo a thing in Germany (even though right now it isn't) and caused several student bands and young solo artists try out something more rock-oriented - LaFee, Debbie rockt and Killerpilze owe their success to Tokio Hotel's popularity. Also, Bill's look opened the German music market for androgynous people, like the band Cinema Bizarre that on the other hand were influenced by anime and manga.
4
Helene Fischer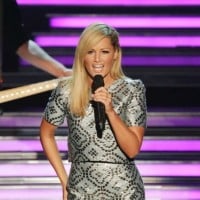 Jelena Petrowna Fischer, better known by her stage name Helene Fischer, is a German pop and schlager singer of Russian descent, born on August 5, 1984. ...read more.
Schlager has always been a successful, yet not very acclaimed German genre, but one mostly elderly people listened to. In the early 2010s, Helene Fischer released her song "Atemlos durch die Nacht", which became as big as a song can get in Germany. Her "Farbenspiel" albums was awarded ten times platinum. All of a sudden, the Schlager genre became one of the most popular among German teens next to hip hop and as popular as never before.
5
Cro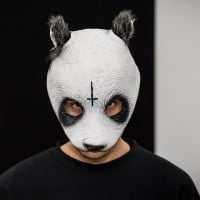 Carlo Waibel, better known by his stage name Cro, is a German rapper, singer, producer and designer, who is represented by Chimperator Productions.
Just when rappers like Kollegah and Farid Bang, who were known for their masculinity, brutal and dark lyrics and focus on style, became popular in the 2010s, Cro appeared with an easy going flow that's almost sung, interpolating pop and indie elements, rapping about more relaxing topics with simple lyricism in a laid back style.
Cro's style became instantly popular with modern teens and opened the market for pop, indie and hip hop artists with a similar style.
6
Dieter Bohlen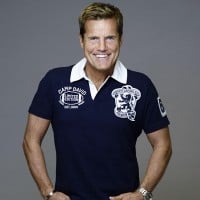 Dieter Günther Bohlen is a German songwriter, singer, musician, producer, entertainer, and TV personality.
Simply put: Dieter Bohlen (Ex-Modern Talking) is the head behind two extremely successful talent search shows, the German editions of American Idol and America's Got Talent, writes and produces the winners' entire material as well as several other hits by popular artists, such as Andrea Berg or Yvonne Catterfeld.
7
Kollegah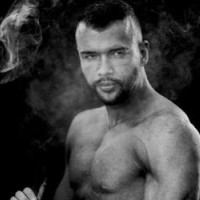 Felix Antoine Blume, better known by his stage name Kollegah, is a German rapper of Canadian descent born on August 3rd, 1984. He is widely credited to have established multisyllabic rhyming and doubletime rapping in German hip hop. ...read more.
Kollegah's unusually great rapping skills brought the center of attention to multisyllabic rhyming schemes, witty wordplay and the ability to use doubletime rap. Before that, it was more important for German rappers to create a dark tone, but after Kollegah's breakthrough in the early 2010s being a good rapper meant having techniques almost as good as Kollegah. Other newer rappers that have been noted for doing that are Farid Bang, SpongeBozz or Majoe, among others.
8
Sido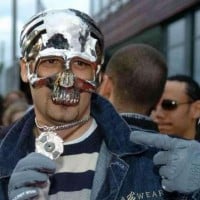 Paul Hartmut Würdig, better known by his stage name Sido, is a German rapper born on November 30, 1980 in former East Berlin. ...read more.
Next to Bushido, it was Sido who brought German hip hop to mainstream attention. However, unlike Bushido, who made gangster rap that was widely copied, Sido was initially known for crass, crude and politically incorrect humor with perfect delivery, much like Eminem on the Slim Shady LP.
9
Wir Sind Helden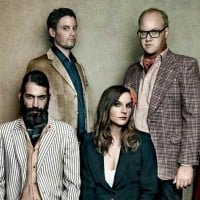 Wir sind Helden is a German alternative pop band consisting of married couple Judith Holofernes (vocals, guitar) and Pola Roy (drums), as well as Jean-Michel Tourette (keyboard, guitar) and Mark Tavassol (bass, guitar), that formed in 2000. ...read more.
Wir sind Helden's unlikrly career opened the market for female fronted German language bands in the mid-2000s, including such hugely successful artists as Silbermond, Juli or Christina Stürmer and her band.
10
Rammstein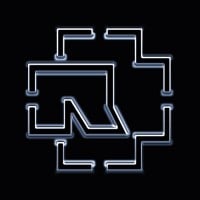 Rammstein is a German Neue Deutsche Härte and Industrial Metal band consisting of Till Lindemann (vocals), Richard Kruspe (guitar), Paul Landers (guitar), Oliver Riedel (electric bass), Christoph Schneider (drums) and Christian Lorenz (keyboard), that formed in 1994 in Berlin . ...read more.
The Contenders
11
No Angels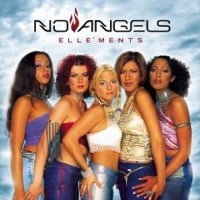 No Angels were an all-female pop band from Germany formed in 2000. The group consisted of band members Nadja Benaissa, Lucy Diakovska, Sandy Mölling, Vanessa Petruo, and Jessica Wahls.
No Angels were the first successful band that was formed in a talent search show. They are one of the few who are still remembered today and had several hits even a few years after having won. Without their success, such talent search shows wouldn't have been as big in the years to come.
12
Blind Guardian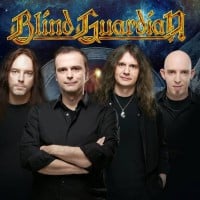 Blind Guardian is a German power metal band formed in the mid-1980s in West Germany. They are often credited as one of the seminal and most influential bands in the power metal and speed metal subgenres. Heavily influenced by Queen, they use the technique of overdubbing. They also incorporate large ...read more.
The best German metal band. They've been around for more than 30 years and they are still great.
13
Die Ärzte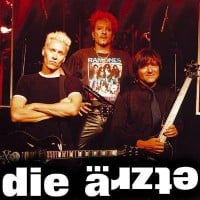 Die Ärzte (German for "The Doctors"), is a German rock band currently consisting of Farin Urlaub (vocals, guitar, bass), Bela B (vocals, drums, guitar) and Rodrigo González (vocals, bass, guitar, piano), that formed in 1982 in Berlin. ...read more.
14
Casper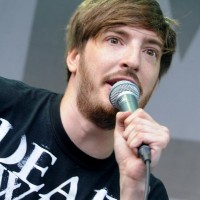 Benjamin Griffey, better known by his stage name Casper, is a German rock musician, singer-songwriter and rapper of American descent born on September 25, 1982 who rose to massive national fame in Germany with the blockbuster album "XOXO" (2011), which received rave reviews by critics. Despite being ...read more.
15
Kraftwerk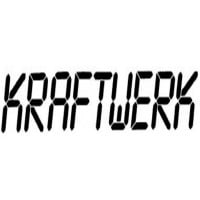 Kraftwerk is a German electronic music band formed by Ralf Hütter and Florian Schneider in 1970 in Düsseldorf. The band was fronted by both Hütter and Schneider until Schneider's departure in 2008.
16 Gummibär
17
Nina Hagen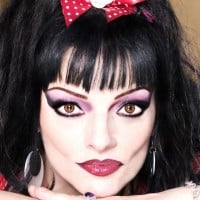 Catharina Hagen, better known by her stage name Nina Hagen, is a German singer-songwriter and actress born on March 11, 1955 in former East Berlin. ...read more.
18 Kadavar
19 Peter Maffay
20 Vanessa Mai
21
Silbermond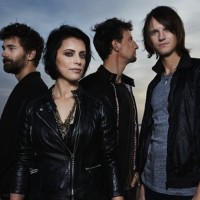 Silbermond is a German alternative rock band consisting of Stefanie Kloß (vocals), Thomas Stolle (guitar), Johannes Stolle (bass), Andreas Nowak (drums) that formed in 2000. ...read more.
BAdd New Item