Top Ten Best Resources for Discovering New Music
The Top Ten
1
TheTopTens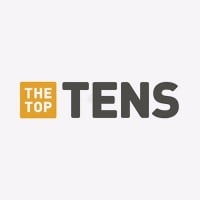 TheTopTens is a countdown-based website founded and created in 2005 which consists of user-generated content. Visitors can vote, comment, like other comments, and view user-created remixes. Registered users can use the additional features of the site - such as creating lists, remixes, posts, messaging, and following users to have content in the personal feed. It has over 200,000 lists as of 2022.
Not even being biased here. I only knew the popular bands like Sabbath, Dio, Priest, Maiden, Motorhead, Big 4, etc. Through this site I discovered an entire world of metal, punk, and so much more.
Song samples from iTunes is pure genius.
2
Spotify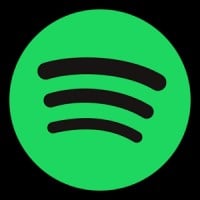 You can find other peoples playlists, and the related artists tab under a certain band will give you some good similar bands.
This is how I find my music!
3
Reddit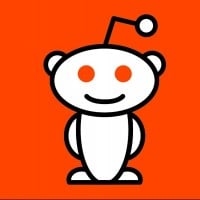 Reddit (stylized in all lowercase as reddit) is an American social news aggregation, content rating, and discussion website. Registered users (commonly referred to as "Redditors") submit content to the site such as links, text posts, images, and videos, which are then voted up or down by other members. ...read more.
4
Friends
Me and my friends sometimes make lists of bands to check out and exchange them. It's a great way.
5
YouTube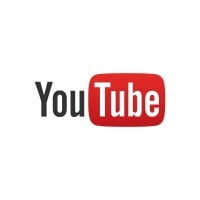 YouTube is a global video-sharing website headquartered in San Bruno, California, United States. The service was created by three former PayPal employees on February 14th, 2005. In November 2006, it was bought by Google for US$1.65 billion. YouTube is ranked among one of the most visited websites, placing in 2nd place - only topped by Google Search. As of 2022, the current CEO of YouTube is Susan Wojcicki.

The very first video on the website was "Me at the zoo", uploaded on April 23rd, 2005, uploaded by Jawed Karim. ...read more.
Some people like Jared Dines expose underground bands, and under related videos you can find new bands.
Channels exist that specialize in exposing underground music. Like Stoned Meadow of Doom (Stoner/Sludge/Doom Metal, Psych/Garage/Stoner Rock)
I run Stoned Meadow Of Doom and it is a huge channel with over 50,000 subs now. I love it!
6
Metal Injection
They have lists and stories that will expose bands, whether you know them or not to you.
7
Metal Archives
You can find pretty much any heavy metal band that ever existed on this site.
8
SoundCloud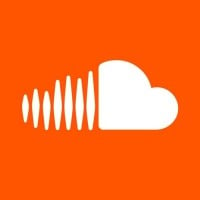 SoundCloud is a German-based online audio distribution platform that allows artists to upload, promote, and share music. Founded in 2007, SoundCloud focuses on providing a space for independent artists and established musicians to connect with audiences. The platform aims to democratize the music industry, making it easier for artists to get discovered and for listeners to find new music.
It's like YouTube - you can listen for free with no registration but you can also create an account, buy songs/albums directly from the site, follow a musician, take part in discussions, forums, like/dislike songs, etc. There's also a related tracks tab.

Unlike YouTube, only music artists can upload music (their own music) on SoundCloud and for that reason the sound quality is better than on YouTube (on average). SoundCloud is the professional version of YouTube - bands upload their own songs and usually entire albums.

The best part is that very often bands allow you to LEGALLY DOWNLOAD their tracks FOR FREE (usually mp3 format). It's really easy - just click on the 'download' button (where available) and the song goes to your computer for seconds. Registration not required for the free download but you have more rights if you have an account.

Another advantage of SoundCloud is that billions of new, underground, indie music artists upload their songs on this site.
9 Heavy Metal Television (on Internet)
10
Google
A quick Google search can and will expose you to a whole new world of music.
The Contenders
11
NightmareRecords
I like this site - it champions prog and power metal: videos, links, news, reviews, previews, new bands, upcoming shows. You can also buy CDs directly from the site (online store) - there are good deals all the time. This is a very intelligent site run by a metal musician.
12 Rate Your Music
13 Last.fm
14
Amazon Music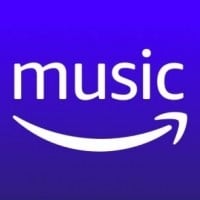 Discovered so many great obscure artists from Amazon.
15 Acclaimed Music
16
WatchMojo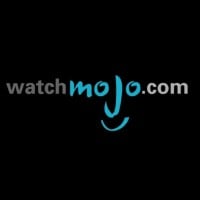 WatchMojo.com is a Canadian-based privately held video content producer, publisher, and syndicator. With nearly 10 billion all-time video views and 16 million subscribers, WatchMojo has one of the largest channels on YouTube.
17
Wikipedia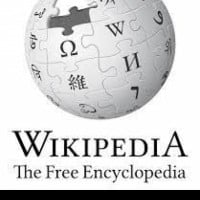 Wikipedia is a multilingual free online encyclopedia created on January 15, 2001 by Jimmy Wales and Larry Sanger. The website is written and maintained by a community of volunteers through open collaboration and a wiki-based editing system. Individual contributors, also called editors, are known as Wikipedians. Wikipedia is the largest and most-read reference work in history. It is consistently one of the 10 most popular websites ranked by the Similarweb and former Alexa; as of 2022, Wikipedia was ranked the 7th most popular site. It is hosted by the Wikimedia Foundation, an American non-profit organization funded mainly through donations.
18
Remixes
This is how I found a lot of my favorite artists.
19 Yahoo! Questions
20 iTunes
21 WhoSampled
22 VGMdb
23 SMS Power
24 Video Games
25 Every Noise At Once
BAdd New Item