Music Artists You'd Like to Perform at the 2012 London Olympics Opening Ceremonies
Vote here if you want this performer to sing in the London Olympics opening ceremonies 2012.

The Top Ten

1 Girls' Generation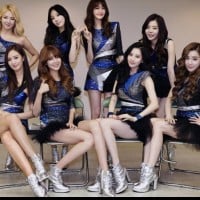 Girls' Generation, also known as SNSD, was formed in South Korea, in 2007. The current members are Taeyeon, Sunny, Tiffany, Hyoyeon, Yuri, Sooyoung, Yoona, and Seohyun. Jessica left in 2014. They are known as the second best selling girl group of all time, Korea's National Girl Group, and one of the best girl groups of all time.
They're an excellent girl group from South Korea and one of the most famous around the world. They have wonderful personalities and great voices and dance skills. Also, their songs are cheerful and have good messages.
We have to take them to there, they are really talented and they are so cheerful and beautiful, they have great voices and they dance with all their passion, is the way for give them a chance to show themselves to the world, and you will love it!
They are a South Korean girl pop group composed by nine members: Taeyeon, Jessica, Sunny, Tiffany, Hyoyeon, Yuri, Sooyoung, Yoona and Seohyun. They are really talented, and it would be a good chance for them to be known worldwide if they performed in the opening ceremony.
GG! In the Olympics opening ceremony, there must be an artist representing Asia! These are girls are the best group to do it, excellent dancing skills, great performances, a highly guaranteed quality show! Plus, these girls don't do drugs, no scandals, good role models, who deserve to be shown to the world!
2
2NE1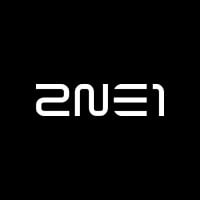 2NE1 was a South Korean girl group consisting of Bom, Dara, CL, and formerly Minzy. The group was formed by YG Entertainment in 2009.
2ne1 is so inspirational. They are all so unique and caught my eye once I started getting into kpop. I'm obsessed with them and they're one of my favorite kpop bands. Recently they have performed in America and I would like them to travel all across the world and get their names heard! Being only a 2 year band, they have reached a high status in the music industry and their name is now being heard all across the world. Please perform in London 2ne1!
They are the best kpop group and now they are international they win an MTV award for best new band IN THE World. I love them and I love their songs, they're just amazing. I hope they win.
They are amazing performers and they are incredibly strong singers. They could change the mind of people who think that K-Pop only has cutesy girls. They deserve to perform, and they are well known around the world and I am sure that many people would tune it to watch them perform. I will definitely watch the Olympics if they were performing. But if they don't perform choose Big Bang. They are from the same entertainment company, and they are extremely well known unlike most other boy groups. Even more than Super Junior. Not to mention that BIGBANG and 2NE1 has one of the biggest fan bases and they have a very small amount of haters. So choose 2NE1 for the performance you have always dreamed about. Oh and it's 2NE1, not 2NE.
2NE1 would be an excellent group to perform! Why? First of all, they provide an exciting stage that showcases their singing and dancing abilities. Might I also add that they ALWAYS sing live. Their throats have to be bleeding dry before they lip sync anything. Also they appeal to a fairly large and multicultural fanbase, which is guaranteed at the Olympics. Duh.

Recently, the Hallyu wave has surged in America and Europe, and 2NE1 is a great balance to those that appreciate exotic and more Westernized music. They are great representation on behalf of modern Korean culture. I hope to see them in 2012! I'm sincerely jealous of all the UK people right now.
3
SHINee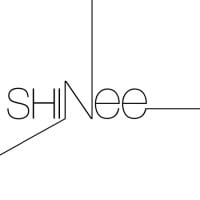 Shinee is a South Korean boy band formed by SM Entertainment in 2008. The group is composed of four members: Onew, Key, Minho, and Taemin. Originally a five-piece group, vocalist Jonghyun died in December 2017.
Their type of music can be loved by any race or nationality.. That's how good it is.. SHINee the best!
SHINee is a Korean-Pop contemporary boy group who are widely loved by many. Kpop is undeniably growing bigger in the music industry and will continue to thrive around the globe as long as the World withe Web is available for its promotion.

Inviting them to perform at the London Olympics Opening Ceremony will not only attract the many Kpop fans, but also give the place a taste of Asian music that has gotten very popular for one reason or another, adding to the variety of performances displayed.

Lastly, SHINee will not disappoint.
SHINee is such a beloved performance group and they so popular all around the world. They definitely should be the ones to perform Korean music on such a grand stage after working so hard for so long! There's an incredible number of proud fans everywhere who would love the London Olympics just for this.
SHINee is a Korean multi-talented contemporary band that excels in singing, dancing, looks and good manners. The five young boys have distinct personalities. Leader Onew is gentle, caring, has a soothingly sweet voice, but can also be very funny. Main vocalist Jonghyun has a powerful voice that can pull off long notes at ease and be able to sing beautiful ballads at the same time. He is known for his sexy looks and muscles. Almighty Key can do anything from singing, dancing, water skiing, cooking, drawing, you name it. He can also handle any style easily, from edgy outfits to half-shaved head and is known for being one of the most fashionable people in Korea. The charismatic rapper Minho is famous for his athletic abilities and competitiveness. He is also very caring and would be a great father as seen from their show "Hello Baby". The youngest member Taemin is the lead dancer of the group despite his young age. He captures women of all ages with his beautiful looks and irresistible ...more
4
Rin and Len Kagamine
Kagamine twins are my favorite singers. They are so cote that many people from Asia love them. Even though they are not well-known in the western countries, I'd like to recommend them to the 'unknown world'.
Rin! Len! I'm your big fans! They are twins in vocaloid! I like they song very much! It's so cool! I can't say anymore because they're greater than amazing! They live concert also very cool! I hope they are can Live in my country!
While Miku is the most famous Vocaloid, I love Rin and Len because they poor more emotion into their songs! Miku does not show much enthusiasm or emotion while singing, and I think Rin and Len make every song they sing more exciting! Along with their voice coordination and love for each other they are my favorite Vocaloids!
Unfortunately, due to Miku's vast popularity over the Kagamine twins, they have no chance of winning... Miku hogs all the attention. I think the Kagamine love should be spread and they deserve a spot ahead of Miku for a change!
Rin and Len are THE BEST TWINS of Vocaloid! Their family name, Kagamine, means "Mirror Sound". I have loved listening to their music for a long time, and I think they deserve a chance on stage, especially for such a grand event. I know that J-Pop was started and ended years ago, but this time, it is J-Pop in the greatest technology form of 3D. So far, I have heard people deleting videos of Vocaloid just because of Hatsune Miku being on top of the list, but it isn't fair at all! What if videos of K-Pop bands such as Big Bang are deleted if they are top of the list? So don't delete videos of musicians who worked so hard to produce great music, respect them for it instead.
5
B2ST
Um... I love Beast!
So, I want to see Beast very much!
But I'm worried about their jet lag
At all I want to see beast
I think B2ST should perform because they worked so hard ever since they debuted. They do this all for the b2uties (fandom) and getting them to perform at the Olympics would be a total BREAKTHROUGH for not just them, but for the whole world to see how determined they are and it shows how talented these boys are. And it also shows the world how KPOP can influence a lot of people in this world. SO BEAST!
B2ST deserves to perform at the Olympics! I love their sound. They're voices are all very different but very special, and each one can sing as well as dance. They're group dances are really cool and the dances are constructed so that each person is apart of the overall picture, so they're not all doing the same exact move all the time like many groups. I think they're dances make them very different, and I also think their voices and their personalities are very different too. All of them seem like genuine people, and they're all sweethearts. They work harder than I've ever seen anyone work hard, and that's all so that they're fans will believe in them and so that those who aren't their fans will begin to listen to them too. The Olympics is an international event, and so I think that inviting B2ST, or anyone from the Eastern or Asian area would be a great way to show that it really is an international event, since the Western world is so overbearing over all the other ...more
B2st is the best! B2st is group of young, talented, passionate, committed and energetic idols with big dreams. They always give their best in every performances and they worked really hard in their singing and dance choreography. They are becoming more and more popular and well-known across the world especially in 2011 with their first full album "Fiction and Fact". They are having their beautiful show concerts around the globe in 2012 even though they have just debuted in less than 3 years. They dare to take up new challenges and they are constantly upgrading themselves in terms of their skills. They will definitely grow in terms of experience during the world tour concerts. As such they will be prepared for future events such as the London Olympics Opening Ceremonies. They have a strong fanbase in Asia and they also have increasing popularity in European countries and America as well. Please vote for B2st and you will have a chance to see how amazing their performances would be...
6
Megurine Luka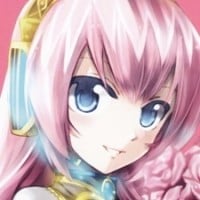 Megurine Luka is a humanoid persona voiced by a singing synthesizer application developed by Crypton Future Media, headquartered in Sapporo, Japan.
I think Luka has a really beautiful voice, she sounds really mature. I would really like to see her perform but she's all the way back on #77?! WHAT?! I know Miku is the most famous, maybe because she's created first, but Luka isn't that bad either. She needs more attention, VOTE FOR LUKA!

Please vote for her, and if you DO vote for Miku because she's created first, then I guess I'll have to say it all out: Luka was meant to be the first Japanese Vocaloid2 but the voice provider was busy and didn't have time, as a result, Miku and the Kagamine twins were created first and Luka came after them.
But if you don't believe me, just check out the Vocaloid Wiki and go to Luka's voice provider's page.

That's all I have to say for Luka.
Megurine Luka should preform.
She is different from other singers because she is a vocaloid program like the famous hatsune miku.
But she is better than Miku.
Luka has a mature voice that is not difficult to hear like miku who has an impossible range.
Luka has an English voice bank so people from all around the world can understand her ( even though there are glitches )
Miku doesn't have an English voice bank so only people who know Japanese can understand her.
Megurine Luka is a quality singer that should perform at the olympics ( if not let her appear with miku )
LUKA-SAMA! You MUST sing in the 2012 Olympics! Luka-sama, you have the greatest voice out of all vocaloids! To people who don't know, yes, megurine luka is also a virtual diva like Miku. In my opinion, if Miku is there, Luka-sama should be there too! To sing Magnet together!
The Moment I First Saw Luka.. I become her fan and wanted to know more about her she loves tuna as well I like it and she is designed in pink which is my favorite and when I listen to her songs especially English I know.. She is really amazing with her songs and her self I want to meet her in real life if I do I wish to be friends with her, and now hearing out this I wish her to be in the 2012 Olympics. Not only miku needs to shine but I believe every vocaloid needs to have the right to shine.. Go for it luka! I support you
7
Taylor Swift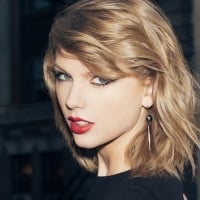 Taylor Alison Swift is an American singer-songwriter. She was born on December 13, 1989 in Reading, Pennsylvania. She is best known for writing personal songs and for having won 11 Grammys. She became interested in country music when she was around 9 years old, and after watching a documentary about Faith Hill, Swift felt that she should go to Nashville to begin a country music career. She then signed a contract with RCA Records and began to write songs.
Taylor Swift deserves it because... She can amaze and captivate crowd with her voice and songs. She's the best not only because she's beautiful, has amazing voice and songs but also because of her attitude. She's down to Earth and not taking her fans and opportunities in granted. She can amaze and entertain crowd. She perform her best at her concerts. She respect people and she is full of life. She has songs that are so inspiring. She is one of the top ten well-mannered celebrity. Even though she's so popular now, she live her life like a simple life. She shares her blessings to others and hang out with fans. She really deserves it!
Taylor should definitely get her chance at this. She easily captivates attention and is mutually loved and respected by everyone. Her catchy songs would be perfect to light up the events taking place in the Olympics. She has a sort of energy when she performs which no other artist can bring up in a crowd. Just imagine the 'Baby let the games begin' from her song 'Ready for it' echo in the stadium multiple times from her song 'Ready for it' which is just picture perfect for a performance at the event. She has power and courage and energy and she knows how to dominate a stage and what else could we want better for the Olympics?
She is really down-to-earth, amazing, talented, sweet, pretty, wonderful and true. Even though she has a lot of fans, she doesn't act like "Hey! I'm a superstar now, you'd better treat me well. " She loves her fans and I love her! I think she totally deserves the opportunity!
Taylor is the best artist ever! She's cool tall, beautiful and always cares bout her fans. She became famous when she was young, and her songs are incredibly genius, nearly every girls thinks that she sings what on their mind. And I think she can handle big concerts and eventsand give wonderful performances, (see what she did when Kanye West interupted her last time! ), I just love her! Her songs give people inspirations and encouragement. That's what the opening ceremony really needs. Not plain music with boring dancing which doesn't make any sense at all! Instead, we need to hear Taylor 's voice
8
Miley Cyrus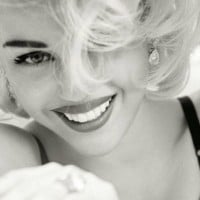 Miley Ray Hemsworth (born Destiny Hope Cyrus), known as Miley Cyrus, is an American singer, songwriter, and actress. She was born on November 23, 1992, in Franklin, Tennessee, to Tish Cyrus and Billy Ray Cyrus. Her voice type is Mezzo-Soprano and has 4 octaves. She became a teen idol starring as the character Miley Stewart in the Disney Channel television series Hannah Montana in 2006. After that Miley had numerous worldwide hits, such as ''Party in the USA'', '' We Can't Stop'', and ''Wrecking Ball''. On December 23, 2018 she got married to Australian actor Liam Hemsworth, but they divorced shortly after.
I'm a huge fan of Miley Cyrus, my angel, my inspiration. No matter how much she makes mistakes, everyone makes mistakes, NOBODY'S PERFECT.
She's amazing, just the way she is. I think she's the best singer in the world, her songs are perfect, and no matter what the haters think or speak, she always will be awesome to me, she's pretty, wonderful, just not perfect because nobody in the world is... My heart beats for love for her, because she is beautiful, her lyrics are great and her voice... Wow, I think is the most beautiful in the world. She'll always have a space in my heart, no matter if she'll make a hundred, or thousand of mistakes, I'll love her anyway.
Imperfections equal Beauty, All of us are Imperfect - Miley Cyrus

My Heart Beats For Miley
Miley Cyrus, I LOVE YOU! I love her just she is the only Miley Cyrus.! No matter what she did or what people think of her, I just know she is a kind-hearted, great and beautiful girl. And she is never afraid to be herself. She is such a brave girl! So I love her forever! Maybe some people hate her, but that's just because those people are terrified to show who they real are! How could we stop loving Miley just because of such a group of people?!
We love Miley Cyrus and we want her to perform at the 2012 London Olympics Opening Ceremonies!
SUPPORT Miley Cyrus FOREVER!
It is simply fantastic... She has that voice that makes me dream... She can turn a sad subject (eg separation) in a wonderful song... Its way to be... The way you dance and singing, his sense of humor... All this makes me love her in every way. I love Miley I have no doubt that, she might not even know I exist, it may not know that I am one of their biggest fans... But I know that it exists, I know I'm one of your biggest fans and that to me basta. Eu love her eyes, that make me believe that life is not horrible as it sometimes seems, but that is bright as your eyes. Your smile makes me smile at my worst days. Your voice makes me swoon! For she has a chance for this performance.
Miley is a very good singer! She is the best of the best...! She is a very brave celebrity because everyone knows that its very hard for an ordinary person to change... What if you're a celebrity, think about it its muc much harder for a super famous human being like Miley Cyrus hemsworth! Laugh out loud! But then Miley did it!... She changed for herself and didn't think of what other people would think about her! And I think that's a genuine and opinionated person righ there! I want to hear her voice because her voice is like an angel'S voice... Ms. Miley Cyrus is the greatest of the godest when it comes to everything especially when it comes to her singing and acting career!
9
Bruno Mars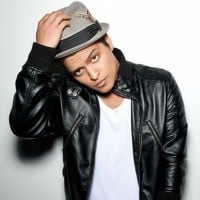 Peter Gene Hernandez, professionally known by his stage name Bruno Mars, is an American singer, songwriter, multi-instrumentalist, record producer, and choreographer. ...read more.
How can you be able to NOT love Bruno? Come on, he's the Grenade guy? But seriously, Bruno is gifted. His voice live is incredible, and sometimes even better than the studio version. I could give you a billion reasons why you should vote for him, but unfortunately I don't have that much time, so I'll only give you one reasonable reason, Bruno's voice is absolutely perfect, he's sweet and kind, he's DAAMN good looking, he has adorable brown eyes and curly hair, perfect teeth and.. Yeah, okay. I don't think that I've to mention more
I love Bruno so much! He's very talented, sounds amazing even live, and that is true talent. I'm proud to be a hooligan! So excited for his 2nd album and world tour this fall! He is amazing, inspiring, wonderful, talented, and most of all, he loves his fans. He's not in this for the money, he's in it for the entertainment for everyone else. He loves what he does, and what he gets in return for it, and his fans. I love him so much! Hope he sings at the Olympics! I will be over joyed!
Do I even need to say why? Yeah, basically 'cause Bruno is GOD. He's got famous so incredible fast like a year ago, no one knew who he was, but now EVERYONE does. He's one of the most followed poeple on Twitter as well. And his fans.. We're like a family. I love being a Hooligan, we're not as annoying as other fan bases like Beliebers and Directioners, no fense. But we can talk about everything, even dirty things, and I love it.. But why should YOU vote for Bruno? Cus he's amazing live, charming, funny, and hell of a sexy man!
He would have the best energy if he performed. We would all be entertained by him, because he has an amazing voice. When ever I hear him I get really emotional not only because of his voice but because he is so nice to everyone. I went to the bellagio for NYE to see him and for the whole night he had us all dancing and very well entertained. So I think that he would be the perfect artist to sing at the 2012 Olympics. ! Give him that chance he deserves it.!
10
Katy Perry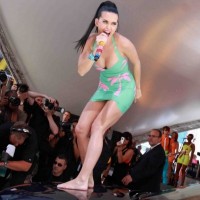 Katheryn Elizabeth Hudson, professionally known by her stage name Katy Perry, was born on October 25, 1984 in Santa Barbara, California. She is a singer, songwriter, actress and an ambassador on one of the most popular companies of now, UNICEF.

She is also is one of the best-selling artists of all time. She won 4 Guinness World Records, 5 MTV Awards, 5 American Music Awards, 16'ASCAP Pop Music Awards, 5 Billboard Music Awards, 14 People's Choice, 1 Juno Award, 2 Myx Music Awards, 3 NRJ Awards, 6 Teen Choice and a Brit Award. ...read more.
She is an amazing performer and she definitely knows how to put on a show. It would be worthwhile to have her perform at an event like the Olympics, especially since she's been having such a successful year with her California Dreams Tour and the number of singles from her album "Teenage Dream" making it to number one. Katy Perry would not be a disappointment and it would definitely garner many viewers for the Olympics due to her large fan base that stretches from cities like New York, Tokyo, and especially to London.
Katy Perry is so amazing, there aren't words to describe how amazingly amazing she is, it would make my life if she was there, Katy is gorgeous, talented, and definitely deserves to be there. She is so funny and talented and amazing and beautiful and did I mention amazing? She really really deserves to be there and she makes everyone smile and makes everyone laugh and I think she would be perfect singing here, by the way did I mention she was talented, gorgeous, and amazing?
She is perfect and has an amazing voice. If you want talent to open the London Olympics pick Katy Perry, she involves people, encourages fans and gets the audience in a good mood. Her tour ideas are so creative she will bring spice to the ceremony leaving people stunned and happy. Her voice is perfect especially when singing firework as it is a motivating song that links to the Olympics perfectly! Please please vote if you want the best Olympics yet!
This woman has worked so ridiculously hard ti get where she is today, yet not many seem to realise that she was dropped several times from music companies but she never once gave up which is why she deserves everything she's ever gotten. Now she's famous worldwide and it would be an honour for her to perform at such an amazing event. Her mu" music means so much to her and being part of her fanfare, "the KatyCats" I know we're all so proud!
The Contenders
11
Selena Gomez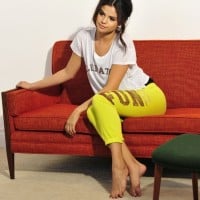 Selena Marie Gomez is an American actress and singer. She is best known for songs like "Come & Get It", "Good For You", "Same Old Love", and "It Ain't Me". Selena Gomez's voice is mezzo-soprano but she usually sings in alto. She is best known for her role as Alex Russo in Wizards of Waverly Place.
She's Cool! I love Selena! She's a wonderful actress and singer. With the group she sings the songs that became hits! Selena loves her fans. And the fans always love and support her! We know her as an actress and singer. Both she good at it. It is not as famous as other stars, and performance at the 2012 Olympics will give her the opportunity to become more popular and happy. After the tragedy in her family need it. It will be even happier, and we (her fans) will be proud of her!
She has to win! She is the best! I love her so much. I follow her since she was in Barney! I think she deserves singing at the Olympics because she puts everything in every performance and leaves her heart at the stage.
Selena is godness. Golden hearted person, always there to support and cheer up her fans. My day starts with her as song and finishes with her as lullaby.
I love her till death. She is flawless, amazing, cute, sweet, talented, gorgeous, adorable, definition of perfection.
Her voice is to die for. She has an angel's voice and she can also act better than Angelina Jolie. She is perfect grown up kid who follows her dreams. Selena is just woman who everyone should look up to.
LOVE YOU SELENA.
Selena is very kind and she's a pretty good girl! I love her songs very much! She has really good songs!
12
Adele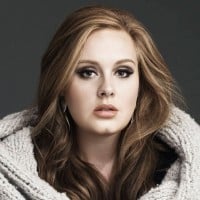 Adele Laurie Blue Adkins (born 5 May 1988) is an English singer and songwriter. Graduating from the BRIT School for Performing Arts and Technology in 2006, Adele was given a recording contract by XL Recordings after a friend posted her demo on Myspace the same year. She is best known with her international hit singles like Rolling in the Deep, Someone Like You, Hello, Easy On Me and the success of her second, third and fourth studio album which is 21, 25 and 30.
I think Adele should perform at the 2012 London Olympic Games Opening Ceremonies. She has a great talent in singing, and there is no denying that she can touch people's heart deeply with her amazing and attractive voice, in particular when she performs Someone Like You, Rolling In The Deep and Hometown Glory, which are really great. What's more, Adele's healthy image and kindness make her more popular with people. Therefore, inviting Adele to perform at the 2012 London Olympic Games Opening Ceremonies is a good choice
This is like an oasis in a desert of rubbish. Adele has a magical voice and showcases many of the best qualities about Britishsh music. In a world of Jonas Brothers and Hatsune Miku commercial rubbish, there is always a beacon of hope somewhere, in this case Adele. I'd have her perform to open the show, with Radiohead, Coldplay, Oasis, Blur, Keane, Muse, The Who, Paul McCartney and The Rolling Stones playing afterwards. This list is horrendous on the whole, with dreadful fake music and J-pop, but if Adele's present, it can't be all bad
Though my English is not very good, but I still have to put my ideas in English out and said to all the people in the world to listen to, I hope they resonate with me, because I want to tell you is Adele is indeed a very good artist, she used her heart sing song is the most touching, the most true, she is work hard on the singing, in trying to make this world a better place, so I think we should give Adele more opportunities, but also fulfill our own, let the people find lost direction, let the joy, happiness of the people more happiness!
Why are we all voting for foreign bands? This is the London Olympics - it should be Britain's chance to show what they've got, not what Korea or Japan's got! Adele's a lovely singer and she deserves recognition. She has such a strong voice and is such an inspiration. She is just as talented, if not more, than those on the top ten. Plus, she's British! Let's make this happen!
13
f(x)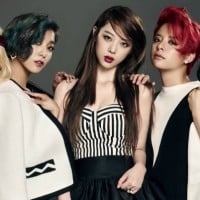 F (X) has members from different countries and then can speak many differrent language. The five members are good looking and singing well. Their dance is the best among the whole Asia girls' group. In addition, the five members are all young girls, they have a positive image. It represents the Olympics 'spirit commendably, isn't it? The special Chinese member Song Qian can do many perfect gymnastics movements, she can also do some at the opening ceremany, it must be eye-catching! Why dose a singer can do these movements so well!
In a few words, f (x) are a suitable Music stars to Perform at the 2012 London Olympics Opening Ceremonies. And I hope it sincerely!
All of them have a whole different characteristics in just one group! Amber with her amazing rapping and showing now, her beautiful singing skills and her tomboy charm! Victoria with her subtle but substantial voice, her flexibility and how she show her concern about her bandmates just like a "Omma"! Luna has the most marvelous voice, in my opinion, in all Korea and she's so friendly! Sulli is so cute but at the same time she can be sexy and has a beautiful soft voice, too! And Krystal, the last one but not less important, has her unique touch in fashion and her voice is astonishing too! So, now you can see that all five girls are really beautiful with their own charms and more than that, is that they always show their love for each other, their look like a real family, always taking care about each other! I <3 f(x) please nominate them, they deserve and the world deserves to know more about them!
F(x) is a girl group come from Korea! They are beautiful, charming and talented. They made their pre-debut for a four years. They are so hardworking to do anything.
I love F( They are a group of artistic team has the best dancers and a variety of music. Please nominate them, thank you
14
Eminem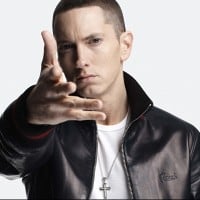 Eminem, born Marshall Bruce Mathers III, is an American rapper, actor and music producer born on October 17, 1972 in St. Joseph, Missouri. Eminem has sold over 300 million records making him the bestselling hip-hop artist of all time. In addition to his solo career, he is a member of D12 and (with Royce da 5'9") half of the hip-hop duo Bad Meets Evil. Rolling Stone ranked him 83rd on its list of 100 Greatest Artists of All Time, calling him the King of Hip Hop. Including his work with D12 and Bad Meets Evil, Eminem has had ten number-one albums on the Billboard 200 and 5 number-one singles on the Billboard Hot 100, and 13 worldwide.
The lyrics of their songs are very good and I love real
Is a complete artist, which makes all his songs are very good the motivated and energetic songs. So they would have to sing not just groups that come to light, one of my favorite songs is that I play stand duet with Dido
Eminem is just great, and I would go crazy if I see him in the Olympics... I mean, he the greatest of all time, seriously, if you want to hear some REAL music, you should listen to him. He is the one that really have a great sense of music, a real fighter, a real genius. There's no doubt people will be so glad to see Eminem in the Olympics, please, listen to him.
Oh my good! King of rap in the Olympics! Man that would totally be so cool! I love him so much and how he writes and raps his songs with emotion! I think he would be good--no; GREAT-- in the Olympics Opening!
No one can replace Eminem, other rubbish singer don't have the qualifications
to sing in the Olympics. The lyrics of Eminem's songs are extremely good. No one know Eminem although all of his Stan. It is a glory to invite Eminem singing in the Olympic. All the Stan please vote Eminem!
15
Linkin Park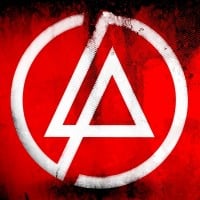 Linkin Park is an American rock band formed in Agoura Hills, California, in 1996. The members currently include Mike Shinoda (vocals, keyboards, rhythm guitar), Brad Delson (guitar), Dave "Phoenix" Farrell (bass), Joe Hahn (DJ) and Rob Bourdon (drums). Linkin Park are associated with a mixture of Alternative Rock, Hip Hop and Techno. Some of their influences include Nine Inch Nails, Deftones, The Roots and Aphex Twin. ...read more.
Linkin Park is the most amazing band ever. They deserve to perform at the 2012 Olympics more than any other artist, group, or band. Linkin Park has done so much for the world. They're songs are so much better than the typical modern kind of music nowadays. I'm not basing this off of how much money they make, how many albums, how many songs or how many awards they've been honored to receive. Linkin Park should perform because of they're incredible music and all they have (and can) give/given. They're music is amazing because it's exciting, touching, beautiful, awesome, uplifting, comforting, understandable, exhilarating, and marvelously great!
Hmm.. I think that will be good idea - these guys on Olympic ceremony.. Seriously.. This is a best group that I heard.. Look at this list, are you serious? Rammstein? Lolwhat? Or maybe Tokio Hotel? I don't think so. Of course they are popular, but what do you think, why? They really deserve this? Linkin Park wrote a lot of song, soundtracks to great films, I think they are really deserve this ceremony or ceremony deserve this guys They've come a long way up to ten years as group, they grown up like human. Watch their clip "What I've Done" for example, then vote for these guys with confident
Linkin park is the best band. This band is more than rock band. Their songs help people to understand their place in life. All the texts are showing different aspects of life because the members of the group in their songs are letting out their feelings, emotions, their songs are made with their heart! Linkin Park are pullig down all stereotypes about what music should be. This Band is very pleasant to listen that is why I think you could not find better band to sing in the London Olympics opening ceremonies 2012!
Linkin Park is my favorite band. They are excellent. I think they will give a amazing show to everyone.
16
30 Seconds to Mars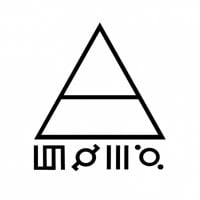 Thirty Seconds to Mars (commonly stylized as 30 Seconds to Mars) is an American alternative rock band from Los Angeles, California, formed in 1998. The band currently consists of brothers Jared and Shannon Leto.
They are an amazing band. Their music is so inspirational (Kings and Queens, Alibi, This is War, Closer To The Edge etc.. ) It would also mean so much to the fans as they teach them to be themselves and express individuality Also, It would be an amazing last show since they're going on break (For an unknown time).
Also, they have broken the barriers when it comes to fans. The Echelon are a family. They band have put so much into the fans. They toured nonstop and played over 300 shows (Which got them a World Record). It would also get a lot more people interested in the opening show, because, to be honest, I doubt anybody from the 'Rock Scene' are going to watch the opening show if the Olympics have another over-used, over-cheesy pop artist that suck and sing the same pointless music that has no actual meaning behind it. That's why 30 Seconds To Mars should open the Olympics.
30 Seconds To Mars isn't only one the best bands I know, but a family a true authentic family that doesn't know limits, those three guys teach us, THE ECHELON, to follow our dreams and to be dreamers and be happy and not to conform just with the things that we had, but that is important too, to make real the things that we want. Beside from that, their music is original, their lyrics are true, their songs inspire people and the energy that they, Jared Leto, Shannon Leto and Tomo Milicevic, give to their music and their songs is REAL. I just wish that there where more people like them... I Thirty Seconds To Mars!
Lie awake in bed at night
And think about your life
Do you want to be different?
Try to let go of the truth
The battles of your youth
Because this is just a game

It's a beautiful lie
It's the perfect denial
Such a beautiful lie to believe in
So beautiful, beautiful it makes me

It's time to forget about the past
To wash away what happened last
Hide behind an empty face
Don't ask too much, just say
That this is just a game

Everyone's looking at me
I'm running around in circles, baby
A quiet desperation's building higher
I've got to remember this is just a game

So beautiful, beautiful...
30 Seconds to Mars have been inspiring people across the world for almost ten years. They have encouraged the Echelon to reach for dreams and always strive to be the best you can be; what better message to give out than at the Olympics? Besides, 30 Seconds to Mars have been working their arses off for the past two years touring and deserve nothing more than that stage to conquer. They have a talent for bringing a crowd to life and imprinting memories in minds forever, they would be the perfect choice.
17
U-KISS
I think that it's awesome how many kpop idols are on this list, but I would really love to have UKISS be there Preforming in the opening ceremony, and I think that that is a great promotion for them, considering how many other idol groups there are out there that they are competing with. I love them so much, and they are definitely one on my favorites. Also, I think that a lot of KissMe's would love to see them get that far. They really deserve this after all of the hard work that they put in after there debut to get this far, and that they have members that also speak english, unlike some of the other groups, which is great. UKISS, FIGHTING!
They are super talented. They can dance, sing & give an awesome performance! They are absolutely amazing - Watch their songs Neverland, Tick Tack, 0330 etc and you'll see what I mean. They deserve this so much because they are talented and so underrated! Love them to bits, U-KISS Fighting!
U-Kiss is a International Kpop group that are consummate performers. Everything about them draws you in, their spot on choreography, up-beat fantastic music, and they are all very gorgeous men! They are multi-talented and three of the members speak English fluently. They are loved world-wide because of their friendly, funny, charismatic personalities. They are a very hard-working group and get requests from many countries to go and perform there. Please choose U-Kiss, they more than deserve this chance!
U-KISS are "International" Idols. They are good with English (unlike other idol groups from Korea) and since they show their team spirit even though they are from many different places of the world, they are perfect for a worldwide-performance like this. Aside from that, they are very talented and sound great - on CD or live. They always give their all. I'm sure they would appreciate to get a chance like this to show their talent to the world. If this group doesn't deserve it, then I don't konw who would.
18
Muse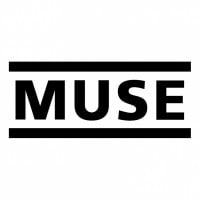 Muse are an English alternative rock band from Teignmouth, Devon, formed in 1994. The members are Matt Bellamy (lead vocal, lead guitar, piano, keyboard), Dom Howard (drums, percussion) and Chris Wolstenholme (bass, backing vocals). They've won several awards including 5 MTV Awards, 8 NME Awards, 2 Brit Awards, and 2 Grammy Awards.
The Olympics need a great, epic, British band to perform. They need a band that is able to perform in a huge stadium and who are used to it. They need a band that can put on a fantastic show, that goes over the top. Muse tick all the boxes. They really deserve to perform at The Olympics. Not only are they one of the greatest bands on Earth today, but their stadium shows are simply breathtaking (their 2007 HAARP show was voted the greatest Wembley Stadium performance ever - beating Queen, Michael Jackson AND The World Cup). THAT is why The Olympic stadium would be the perfect venue for Muse's greatest performance - Muse's OLYMPIC performance.
Muse, Britain's best live band for god knows how many years running should be THE band onstage during the 2012 Olympics. You're looking at the first band to sell out the new London Wembley Stadium two nights in a row in 2007, and then another 2 nights again in 2010!

With inspiring powerful and emotive songs like Butterflies And Hurricanes, Knights of Cydonia, Plug in Baby, Stockholm Syndrome, Citizen Erazed, Uprising and Supermassive Black Hole, stunning visuals, outstanding musicianship and limitless energy, Muse will own the stage and be sure to melt the faces off EVERYONE who watches!

After 17 years of hard work slowly getting to the top, this band from Devon deserves a spot at both the Olympics and the history books.

Vote British, vote Muse!
I honestly think it should be Muse to play at the Opening Ceremony at the Olympics.

Especially if they play Knights of Cydonia or Uprising. Those two songs are the best choices to play at an event like this.

They already have received numerous awards, even the Grammy, so you can't deny they have recognition from the community.

And just look at any of their live performances, if there's one thing that have to admit, it's that they're the best at live performances.

Plus, what better way to start off the London Olympics than by having an English band perform in its opening ceremony, don't you think. I mean if the Olympics were to be held in your country, wouldn't you want a recognized band/artist from the same country to perform. I know the Olympics are about creating ties between the different regions of the world, but shouldn't the host also have a chance to show the talent it has

So you should vote for Muse everyone! Cheers from California
Muse are one of the only remaining truly original, truly talented and truly breathtaking acts we have left in a Britain that seems so overrun with Simon Cowell's puppets and other manufactured-karaoke-rubbish.

An opening set from Muse would really set London apart in hosting the Olympics and would blow everybody away - they are constantly commended as being our best live band, and are as popular in Europe and across the world as they are in their home country. So why not reward them with this fantastic opportunity?

Muse would be INCREDIBLE. Enough said really. None of this X-Factor crap. Give us a REAL band and something to be PROUD of!
19
Big Time Rush
Big Time Rush has worked so hard in the past 2 years, just to name a few, they had made their 1st album certified gold, they sold out tour dates within a day, wrote 8 out of the 12 songs on their new album "Elevate", and sung the national anthem in the Dallas VS Dolphins NFL Football game in front of millions of people, they deserve this more than anyone! They are down to earth, sweet, and care so much about their fans, and as a bonus they even make their performance outrageous and flawless, picking Big Time Rush will be the best decision you'll ever make, trust me, they are amazing guys, you'll learn to love them!
They are amazing! They make every girl feel like they are beautiful. They care about their fans as well. They aren't like other celebs. They actually treat their fans like people. They take time to talk to you at signings. They are amazing singers! I listen to them all day long. When I wake up I take my ipod in the bathroom while I get ready for school. I listen to them in the car to school. I sing their songs during school and basketball practice. I listen to them on the way home. I listen to them when I do my homework. I hum their songs at the dinner table. And I listen to them at night till I fall asleep. I never miss one of their episodes even if it's a repeat. I have all of their shows and appearances recorded on the T.V. too! Call me and obsessed fan if you want but I don't care! I am a proud rusher! And as Logan says "Haters gonna hate.. Rushers gonna ELEVATE"
They are amazing and awesome and super hilarious guys. They make us rushers crack up and laugh out loud like 24/7 worldwide. Also they are super talented and are amazing singers. THE greatest band in the history of the world just saying. Love from Seattle Wa,. Rushers will always love big time rush and they have inspired many people they kept going and trying to reach so many goals even though people don't believe they can. That's one reason why I love btr also they have real talent and don't consider themselves as famous they think they are doing what they love which pleases others. Also they are so caring about their fans and they are super AWESOME! And deserve to perform at the olympics. BTR will ELEVATE 2012..
Big Time Rush are flawless. When they released Boyfriend, it was released on the airwaves. That was a huge thing for them, and they have gone worldwide, have been to Europe, and are going on the MSBWYU Tour in February! When they released Music Sounds Better With you and released the their new album Elevate, they have grown HUGE. The album name describes their music perfectly: elevated. The music is definitely for a teen audience and more radio-friendly, which has reached out to the older audience unlike the first album, BTR. If they win this, I wouldn't be suprised at all. The boys deserve it. They have come very far the past 3 years; from the show on Nick to becoming international superstars, I would be like, "wow, they won? I saw that coming. " vote for BTR!
20
Avril Lavigne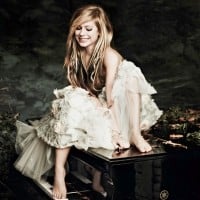 Avril Ramona Lavigne is a Canadian–French singer-songwriter and actress. By the age of 15, she had appeared on stage with Shania Twain; by 16, she had signed a two-album recording contract with Arista Records worth more than $2 million.
Wonderful lady with really energetic stage presence. Deserves to be heard.
She's great! He songs are suitable for the Olympics, really. She behaves very well on the stage, she has very nice voice and also she already has an experience of performing on this kind of event. She's well-known and famous, beautiful and calm. She's one of the best for the Olympics' stage
She is amazing! She has a wonderful voice, she is calm but funny. Moreover she has experience, she performed on Vancouver for the opening of the games in 2007. She should be the one winning!
This girl is simply amazing. She has an awesome voices a real musician, she writes her songs and plays guitar and piano, in my eyes, that's what music should be about, not lip-syncing and auto-tune. She is idolised by people around the world, and has fans in many different countries including Japan, China, The Phillipines, The USA, Finland and The UK. The Olympics brings the whole world together and Avril would bevthe right person to do this. She's energetic, fun, talented and an amazing singer. That's why Avril Lavigne deserves to be heard at the 2012 Olympics.
21
2PM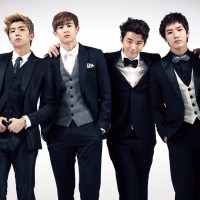 I want so strongly they deserve They are funny and beautiful.. 2pm fighting we all love you
Maybe I have no gorgeous words to describe, but I think you really good. Maybe I don't know very much about you, maybe I do not have what little girls enthusiasm, but I want to say, you flipped me!
2PM is a very talented group with six AMAZING singers! Each member has their own unique personality, and they are all very different, which makes them a really cool group. Looking at them, I can see that they are a VERY good group, and their dances are like, AWESOME! I really want them to be able to perform because it will give them an opportunity to become more famous and be able to have concerts worldwide. Like I said, they are really good people. They deserve this chance. I've seen their shows, and they are like, the funniest people EVER! They are talented, and can speak more than just Korean. Like, I know there's this one guy in the group called Nichkhun, who can speak 4 different languages. He is like, really successful in not just his home country Thailand, but in Korea too. That's impressive considering he is a foreigner. And the others are just as successful too. They have even done commercials. I mean, really, it would be the greatest thing ever watching them perform. It will ...more
2PM consist of 6 members with different personalities that can entertain you guys! They are so good in not only singing but they also good in dancing, acting, joking and they can speak in others language too like Korean, Japanese, Thailand and English. Even two of them, can speak fully in English. Their songs are so great! Junsu, their eldest member can compose songs very well and he's using the name 'Jun. K'. With their great talents, they can cheer the others. That's why I know that they would be the best at the Olympics! For me, they are greater that Super Junior and Girls' Generation...
22
Jessie J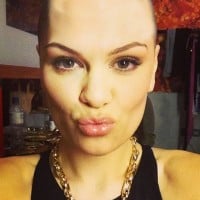 Jessica Ellen Cornish, better known by her stage name Jessie J, is an English singer and songwriter. Born and raised in London, she began her career on stage, aged 11, with a role in the West End musical Whistle Down the Wind.
Jessie J has once saved my life, I suffer cancer, my sister died of leukemia last year, and I went through a bad time, and as I got to the point I wanted to end my life, I took a huge overdose, then slept for 2 days, when I woke up, hardly able to focus, I put my I-pod on shuffle, led there listening to it, until Jessie J 'who you are' came on, then I sat up, looked at myself, cried, and called an ambulance, I am now finishing my hopefully last session of chemo and things are getting so much better, now every time I feel down, I put her music on. That is just one small reason why people love her so so much, she is so inspiring to all different people, and deserves to perform at London 2012 Olympics. I would give my life to her now, just for her music.
She is the best singer in the world because she have a awesome and beutiful voice and I love her so much; ♥ she say nobody's perfect but she is perfect heartbeat forever she should get this because her music is an inspiration and she also, she deserves because she is an excellent person and personality in love. And I love her because she do it like a dude and everything she stand up for the love and I love she so so much Love Jessie J. Rules ♥
Jessie j, has probably been the voice of 2011 and 2012, definitely will be her year an all! She is so inspirational and down to earth, she cares about her fans and is what Britain is all about! People all around the world no her and she has the most beautiful voice ever, so strong and will definitely wow the audience and everyone watching!
Jessie J is the best thing to happen to music. She is honest, has real talent and her songs have meaning to them. She knows how to get a crowd on their feet with her fun, lively stage presence. She connects with her fans like no other artist of our generation and is a true insperation. She is the perfect person to represent Great Britain in the 2012 olympics.
23
Kagamine Rin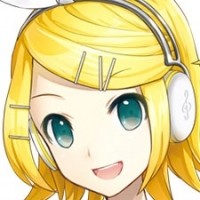 Kagamine Rin & Len are humanoid personas voiced by a singing synthesizer application developed by Crypton Future Media, headquartered in Sapporo, Japan.
The first song that I heard from Rin is Meltdown, it made me shudder. It brings to the world of vocaloid, a diversified music network, interface directly with listeners. Although there are various glamorous vocals, but Rin is always the most attractive one to me, maybe because of the initial surprise and sensation that I first heard her, because of her marvelous voice which is differ from Miku or more. In a word, "Rin" means infinite possibilities compared to real human-being. Rin is my angel!
Kagamine Rin, one of the famous virtual divas of Japan known as Vocaloid! Of course it would be better if her twin brother, Kagamine Len, could assist her

She is most famous for starring in many classics like Daughter of Evil (which has been turned into a play, manga book, and still in progress, an anime [or either a PV or short film. It hasn't been announced which one shall be made]) Daughter of Evil (made by Mothy-P) is about a cruel and powerful princess who rules at the top of her kingdom with pride, assisted by her VERY loyal twin servant. This princess makes a foolish decision which puts her, and her twin servant in great danger.

Kokoro (heart) is another classic which was sang along with her twin brother, Kagamine Len. It is a sad an touching story about a "miracle" robot (Rin), who was made by an intelligent young inventor (Len), who dedicated his life to make an artificial heart for his "miracle" robot

And much more classics were sang by Kagamine Rin, ...more
Kagamine Rin just has to perform, she is my favorite Vocaloid and I can relate to every single song she sings. Hatsune Miku is great but Kagamine Rin has got that flare(know what I mean? )Every thing about her is just plain Moe. SHe sings all kinds of songs about all kinds of things. And who cares if its in Japanese and you can't understand what shes saying, cause her songs have MEANINGS! MEANINGS I SAY! Go to youtube and type in the song and english sub and read the lyrics she is singing. They touch the heart and soul! I you Kagamine Rin chan*
Rin Kagamine has a voice that can be compared to a human. All of her songs with her twin makes one cry. It causes emotion to truly well into your heart once you hear songs such as the servan of evil series. A series of songs that speak on virtue and redcemption.

When such songs are sung people will begin to see the beuty in her and her brothers words. I believe that with her brother by her side that the olypics will be a truly beutiful event. It would be sad to think that the olypics will be demented to such horrible songs about sex and drinking that most songs are being demented.

Aren't the olympics supposed to be for family? Why have such horrible songs that are meant for adults? Voting for Kagamine Rin will bring a song of smiles. I hope that I can allow my younger siblings to watch the olympics. Every. Single. Part.

~Anastasia M.
24
Rihanna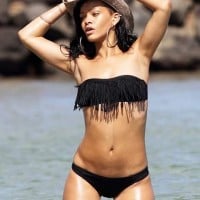 Robyn Rihanna Fenty is a Barbadian-American pop singer. Born in Saint Michael and raised in Bridgetown, she first entered the music industry by recording demo tapes under the direction of record producer Evan Rogers in 2003. She ultimately signed a recording contract with Def Jam Recordings after auditioning ...read more.
Rihanna is amazing she loo very beautifull and pretty. Also she has a beautifull voice and all her music are really cool. I think Chris Martin is a special girl. His songwriting is just beautiful and I am a huge fan. She is really adorable and giving back the love that she is receiving... And that is why I am relate and to be attache to her music... I like Rihanna, I like the way she sing, I like the way she behave on a podium... In fact she is very AMAZING
She's the woman of the moment, she has more #1s in the Billboard than big figures such as Janet Jackson, Stevie Wonder, Elton John and also more than all the new stars such as Beyonce, Lady Gaga and Britney Spears. She deserves being there!
Rihanna is amazing, I have seen her in concert front row and it was the best concert I have ever been too, she has had so many number 1s that she is basically never out of the charts! Everyone vote for Rihanna and you will not be let down trust me!
Rihanna is amazing and deserves to have a spectacle to her height, so that people in the world can appreciate her talent to her voice, so everyone will know that she's to give the letters in this world, she is queen of everything!
25
Coldplay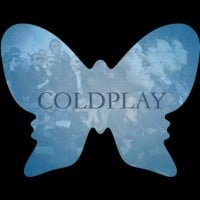 Coldplay are a British pop rock band formed in 1996. The band consists of Chris Martin (lead vocalist and pianist), Jonny Buckland (lead guitarist), Guy Berryman (bassist) and Will Champion (drummer and backing vocalist). Manager Phil Harvey is often considered an unofficial fifth member. The band renamed ...read more.
I'd like to see Coldplay perform this year for the opening ceremony for the London Olympics. I've seen them live and this group has an amazing track-record of putting on an entertaining show and making the crowd feel a part of the experience. This band does not disappoint. I feel like each time they step out to the stage they don't hold back-- they play their best and give it their all through sweat and excitement. It almost seems to be a standard for in each performance they do. With six Brit Awards, four MTV Video Music Awards, and seven Grammy Awards... You can't go wrong. They also have a legacy to fallow and honor some of the greatest UK rock groups ever, like The Beatles, The Kinks, and The Moody Blues. I can picture Coldplay in the Olympics and the fact there British, makes this decision for me taste like Strawberry Swing.
Coldplay is a British band and they played a huge role in UK Music's impact around the globe. Coldplay is fitting for this event! They're incredibly talented, Chris has wonderful stage presence, their music is energetic and clean, and the band promotes the values of the International Olympic Committee.
I'm sure they're the perfect band for this kind of event, their songs give strong emotions and I think that lots of them are so motivating, our athletes must be supported and motivated.

VOTE FOR COLDPLAY!
Coldplay is my favorite band in existence! They are most deserving to perform at the Olympics. Not just because their music is brilliant, but because they are British themselves! They create the most beautiful music and it'd be amazing to see them perform at the Olympics! Coldplay saved this generation's music.
PSearch List