Top Ten Very Successful Artists Whose Music Career Suddenly Ended
Some artists and bands remain active snd successful for decades. The Rolling Stones, Madonna or Eminem have discographies full of legendary music, and whatever they touch turns to solid gold or platinum. In contrast to that, there are so called one hit wonders who have exactly one smash hit that everyone knows by heart but are then never heard of again. Often, this one particular song remains very popular for decades to come, but no one knows who it's by.

But then there's this special case in between: artists who had a very successful career over a certain time span including a bunch of hits and tons of media coverage, but suddenly, from one day to the next, they dropped out of the public eye. They were considered the top league of music and everybody knew their names, but overnight, they were never heard of again. Either their new outputs didn't sell well, or they simply decided to not release anything new. This list is about such artists.

What doesn't count:
1. Artists whose career ended because they died
2. Bands whose career ended because they disbanded

What does count:
1. Artists and bands who haven't released any new music in ages but are alive/still together
2. Bands who are still together although a member died
3. Artists whose career ended before they died
4. Bands whose career ended before they disbanded
5. Unsuccessful comebacks
6. Artists who changed their main profession from music to something else and are successful at that, but not music anymore

I hope that covers all the information you need.

The Top Ten

1 The Black Eyed Peas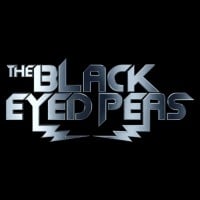 The Black Eyed Peas is an American hip hop group, consisting of rappers will.i.am, apl.de.ap, Taboo, and singer Fergie.
Yeah, sometimes I find myself wondering where the heck these guys are now. Good to know they still make music and do what they love. At least.
They were terrible. Absolutely terrible! I'm glad they don't exist anymore!
Between 2003 and 2011, the Black Eyed Peas, in the lineup featuring will.I.am, Fergie, Taboo and apl.de.ap, were among the biggest groups on the planet. Their third album "Elephunk" (2003), the first to feature female member Fergie, marked their commercial breakthrough and spawned international hits "Where is the Love?", "Hey Mama" and "Shut Up" (the latter of which was the biggest of the three in Europe, although it did not chart in the US). The album was also positively received, featuring a mix of funk, hip hop and pop, with both party and conscious lyrics, which was unheard of. Then they repeated this style on "Monkey Business" (2005), before undergoing a departure towards electro pop on the albums "The E.N.D." (2009) and "The Beginning" (2010). Their commercial success increased while their critical reception became weaker; each album had a handful of hit songs. Ever since the late 2000s, rumors spread that the ...more
Contrary to popular belief,great music still exists but it doesn't get the attention it deserves.
2
Paula Abdul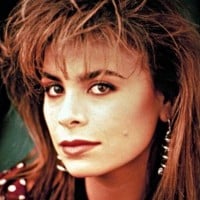 Paula Julie Abdul is an American singer-songwriter, dancer, choreographer, actress and television personality.
Thanks for the reply I am actually not from the US so I might be wrong and maybe there she is much better known than in other parts of the world. As for which stars are likely to be remembered I don't think that say Kendrick Lamar is less likely to be remembered than for example Bruno Mars, Adele or Imagine Dragons and also I don't think there is that much of a difference between radio play and sales for hip hop (besides some of the most explicit songs). I think that those artists with big hits that will be less remembered might well be those that don't have as much of a fan base Pitbull, Flo Rida and the like (judging by them having relatively low album sales) but that is just a guess.
It just feels weird to think that she had 6 number 1 hits that is more than Eminem when you basically don't hear about her at all I doubt that most people would even know the name and fewer could name a song of hers. Do you think that there is anyone that big today who will likely be forgotten in 20 years time?
Because she sucks!
Between 1988 and 1991, Paula Abdul had no less than 6 number one hit songs in the USA, the biggest music market in the world ("Straight Up", "Forever Your Girl", "Cold Hearted", "Opposites Attract", "Rush Rush" and "The Promise of a New Day"). Her debut album "Forever Your Girl" was certified seven times platinum, the follow up "Spellbound" was also a chart topper. The two records sold 19 million and 12 million copies worldwide (mostly in the USA, UK, Canada and Australia). Paula Abdul simply was the perfect package of an 80s/90s pop star: she had charisma, she could dance and although her singing voice was just average, it sounded natural and authentically conveyed the feelings she sang about. Her hits were funky synth pop earworms with big choruses that were supported by very memorable and fun music videos. Then, however, her third album "Head Over Heels" was released in 1995 after a four year ...more
3
Ace of Base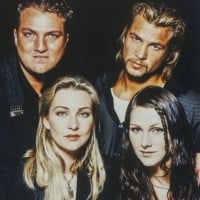 Ace of Base was a Swedish pop group, originally consisting of Ulf "Buddha" Ekberg and three siblings, Jonas "Joker" Berggren, Malin "Linn" Berggren and Jenny Berggren.
In the 90s, Ace of Base were already hailed as the next ABBA. They were Swedish, they made pop with exceptionally good songwriting, they consisted of two women and two men, and were also hugely successful worldwide, critically and commercially. Their debut album, titled "The Sign" in the US, Canada, Mexico and Japan, and "Happy Nation" in the rest of the world, was a big smash hit in 1993, that not only topped the American charts (as well as those of 13 other nations) but was certified nine times platinum there. Overall, it sold 19 million copies internationally. The album spawned a number one hit in several countries called "All That She Wants", and its deluxe edition (which is identical to the US version) contained the chart topper "The Sign". In 1995, their sophomore record "The Bridge" followed, and still was a top ten success in much of Europe, but only did moderately in the USA. Its single "Lucky Love" topped the ...more
4
50 Cent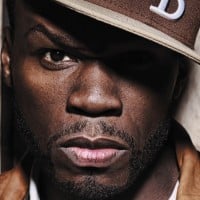 Curtis James Jackson III, better known by his stage name 50 Cent, is an American rapper, actor, entrepreneur, investor, record, film, and television producer.
From 2003 to 2007, 50 Cent was the face of hip hop, next to Eminem. His style was sinister and thug, but still had a certain coolness and laid back vibe to it. His first two albums, "Get Rich or Die Tryin'" and "The Massacre" were multi-million sellers that topped the American charts and hit the top ten in numerous other countries. He even had his own movie, titled after his debut album (which retrospectively gives a good look at how differently hip hop was seen back in 2005). With "In da Club", "21 Questions" and "Candy Shop", he managed to have three number one hits in the USA, that were also very successful abroad, and also managed to have other top ten songs that were well known at the time. But in 2007, it happened. The two most anticipated hip hop albums of the year were released simultaneously: 50 Cent's "Curtis" and Kanye West's "Graduation". Both albums sold very well… but Kanye West was the one who would top the US charts, and 50 Cent the one who would come in second place ...more
5
Lauryn Hill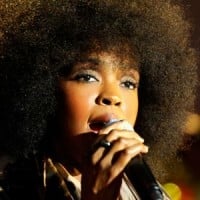 Lauryn Noelle Hill is an American singer, rapper and songwriter. She is known for being a member of Fugees and for her solo album The Miseducation of Lauryn Hill, which won many awards and broke several sales records.
The career of Lauryn Hill is legendary and well known. Both a gifted neo-soul singer and a skilled rapper, she originally made herself a name in the industry starring in the sequel of the successful musical comedy "Sister Act" in 1993. As part of the hip-hop/RnB Fugees, she would later on become a worldwide superstar after their second studio album "The Score" became a worldwide chart topper in 1996 (the first one, "Blunted on Reality" didn't chart yet). Their rendition of Roberta Flack's "Killing Me Softly" that was found on the record became a number one hit in several countries all around the world, in some even the biggest song of the year. In the USA, it hit number 2 on the Airplay charts. Both the album and the song have since become beloved classics of the 90s. It was followed by the more rap oriented "Ready or Not", which also managed to enter the top ten in some individual nations. However, right after this success, the group disbanded for reasons unknown. But in 1998, Lauryn ...more
It was a pity her one album was great.
6
Rednex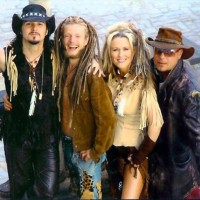 If you live in America, you'll probably wonder what this group is doing on this list. In the US, the sole hit of Rednex was "Cotton Eye Joe", which peaked at number 25 on the Billboard charts and was seen as little more than a mildly funny novelty song, but in much of Europe, the Swedish band were major superstars of the mid-90s. The group mixed country (or rather the European vision of country, with banjos, fidels, rodeos, cowboys and squaredance) with then-modern dance beats, and created an inventive blend of genres. "Cotton Eye Joe" was one of the biggest number 1 hits of the year in several nations. But that wasn't all. The two follow up singles, "Old Pop in an Oak" (in the same musical style) and "Wish You Were Here" (which surprised audiences as it is a dramatic, emotional ballad) were major hits as well, that even managed to also top the charts in some countries (in Austria, all 3 were number one hits, and "Wish You Were Here" was the best selling song of 1995). Naturally, ...more
7
Lil Pump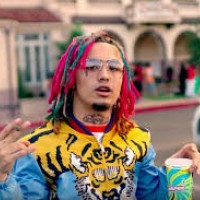 Gazzy Garcia (known professionally as Lil Pump, born August 17th, 2000) is an American rapper, producer and songwriter. Gazzy began his career in 2016 with a collaboration freestyle with Smokepurpp, which was eventually posted in Soundcloud to popular success. He broke out to mainstream the following year with an eponymous debut album and the hit single "Gucci Gang", which peaked at 3rd in the Billboard Hot 100 .
At the time he was added it was doubtful whether he belonged here now I would say he absolutely does few popular artists have been so forgotten as Lil Pump.
Also doesn't qualify for the list. His 2019 album "Harverd Dropout" was a top ten success in the US and spawned a worldwide hit single with "I Love It".
8
Madonna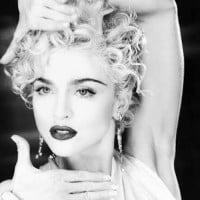 Madonna Louise Ciccone, known professionally as Madonna, is an American singer, songwriter, actress, and businesswoman. She influenced a lot of singers such as: Lady Gaga, Jennifer Lopez, Rihanna, Beyonce Knowles and Britney Spears. She is known as Queen of Pop and at modern pop culture specifically in 2012 "Madge" or MDNA. She has 14 studio albums (Madonna, Like a Virgin, True Blue, Like a Prayer, Erotica, Bedtime Stories, Ray of Light, Music, American Life, Confessions on a Dance Floor, Hard Candy, MDNA, Rebel Heart, and Madame X), 3 soundtrack albums (Who's That Girl, I'm Breathless, and Evita), 4 compilation albums (The Immaculate Collection, Something to Remember, GHV2, and Celebration), ...read more.
I think she's one of the people that least deserve to be on this list. Apart from the fact that since the 1980s she had countless hits and worldwide number one albums, her newest record was just released and didn't even have the chance to chart yet.

Also... would it really be "suddenly" if after over 30 years of success her sales would decrease? This is more about artists who were extremely hyped for a certain period of time and were expected to become the next big stars that would go down in music history, then suddenly went into obscurity overnight either failing to have further success or simply not releasing anything. Madonna is far past that state.
9
Jeanette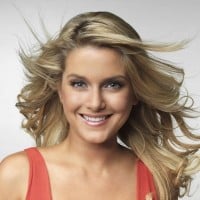 Jeanette Biedermann, going only by Jeanette as her stage name, is a German singer and actress born on February 22, 1980 in former East Berlin. ...read more.
German singer Jeanette Biedermann originally got famous as an actress in the biggest German soap opera, "Gute Zeiten, schlechte Zeiten". The series first aired in 1992 and is still running, currently having over 6750 episodes. Biedermann joined the cast in 1999 and starred in over 1000 episodes until she left in 2004. Simultaneously, she started her career as a singer in 2000, known mononymously as Jeanette. Initially, on her first two albums "Enjoy! " and "Delicious", she had a teen pop style similar to that of early Britney Spears and Christina Aguilera, and though she had top ten hit songs with "Go Back", "How It's Got To Be" and "No More Tears", her albums didn't sell well (although especially the latter was lots of fun). That is, until she departed from her previous genre towards more pop-rock oriented music. What followed were two top ten albums, "Rock My Life" and "Break on Through", that were commercial successes and spawned numerous hit songs: "Rock My Life", "We've Got ...more
Update: her 2019 comeback album "DNA" actually entered the German top ten, peaking at number 8, even though none of its singles even entered the charts. That was unexpected. So I guess... she's back.
10
Dat Adam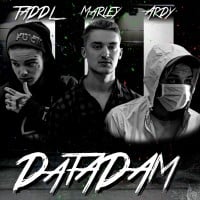 Dat Adam was a German experimental hip hop and electronica group consisting of vocalists Thaddeus "Taddl" Tjarks and Ardian "Ardy" Bora, and producer Marius "Marley" Ley, which was formed in 2014 and disbanded in 2018. ...read more.
Dat Adam's existence was very short, the group having only been together from 2015 to 2018, but in between these four years they have pretty much been through all stages a career can have. The trio consisted of rappers Taddl and Ardy and producer Marley, and they made a more experimental, electronic genre of hip hop that some tried to put in the soundcloud territory, but which the group themselves dubbed as cyber hip hop. Taddl and Ardy already were famous before, as they had much subscribed YouTube channels on which they released comedy videos, useless facts and let's plays. However, in early 2015, both deleted all of their work, announcing they could no longer identify with it and are dissatisfied with the commercial evolution of YouTube, and the impact it had on their own character. This was basically career suicide. They founded Dat Adam the same year, but didn't announce it. They turned down a major label contract in favour of full creative freedom and didn't use their names to ...more
The Contenders
11
LaFee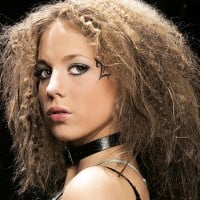 Christina Klein, better known by her stage name LaFee, is a German rock and pop singer of Greek descent born on December 9, 1990. ...read more.
German singer LaFee became famous in 2006 at the age of 15, with songs like "Virus" and "Prinzesschen" (English versions "Scabies" and "Little Princess"). Her style and imagery was heavily inspired by the gothic subculture and her lyrics sometimes used pretty vulgar vocabulary, but her topics commented on relatable problems of teenage and young adult life (superficiality, first love, first night together, dealing with being cheated on...), as well as some very dark subject matter that mainstream didn't talk about (child abuse, bulimia,...) Thing is, her outfit was edgy and revolting (sometimes, the music was very Rammstein-esque), but her content had some pretty decent values and gave good advice for those who felt insecure while growing up - so much that she even had an unexpectedly big adult following. Her first self-titled album from 2006 immediately managed to top the German and Austrian charts, and one year later, her sophomore record ...more
12
Lil Yachty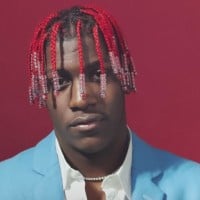 Miles Parks McCollum, known professionally as Lil Yachty, is an American rapper, singer and songwriter. Yachty first gained recognition in August 2015 for his singles "One Night" and "Minnesota" from his debut EP Summer Songs. He released his debut mixtape Lil Boat in March 2016.
Yes, he slightly decreased in relevance and sales, and probably will even further, but I'd wait until he releases more music. Number 12 on the US charts is still decent, judging by the size of the country.
His relevance is honestly decreasing, especially after Nuthin' 2 Prove. N2P was decent and the best of the 3 albums his put out but it's not saying much. Also, it did flop and Lil Boat has generally been flopping in album sales. I don't see much for Lil Boat 3.
13
Ja Rule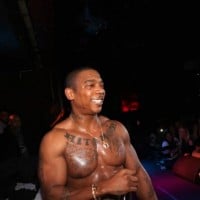 Jeffrey Bruce Atkins, better known by his stage name Ja Rule, is an American rapper, singer, songwriter, and actor from Queens, New York.
14
Tracks****az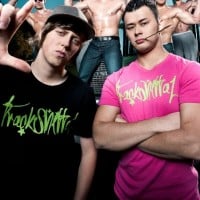 Tracksh-ttaz were an Austrian techno-pop-rap duo, who arguably had the harshest downfall of any artist on this list. In 2010, they had a smash hit with "Oida taunz! ", which topped the Austrian charts. The song had an inventive idea that wasn't heard of before, by interpolating Austrian dialect and aesthetics into the EDM style that was internationally popular at that time. It was self ironic and entertaining, and nonetheless catchy and infectious. The follow up single "Guuugarutz" repeated this success, being another number one hit. Naturally, their debut album "Oidaah pumpn muas's" also shot straight to the top of the charts in 2011. Just under 5 months later, their next album was released: "Prolettn feian längaah". Although it contained no hit single, it also became a number one record. In 2012, the duo participated in the Eurovision Song Contest with their track "Woki mit deim Popo", and in Austria, this massive international ...more
15
System of A Down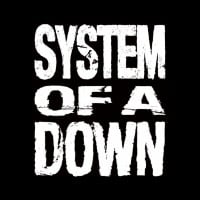 System of a Down, formed in 1994, is an Armenian-American alternative metal group from Glendale, California. The band name is sometimes shortened to System or SOAD. They've always been a very political band since their inception. Often being against genocide and war most notably in songs like: Pluck, Holy Mountains, and BYOB (Bring Your Own Bombs). Serj is an active activist who wants to change the world for the better.

The band's current members include Serj Tankian (vocalist, keyboards), Daron Malakian (guitarist, vocalist), Shavo Odadjian (bassist), and John Dolmayan (drummer). ...read more.
Come on, we need the new System of a Down album. Even Tool will be releasing an album this year.
16
Led Zeppelin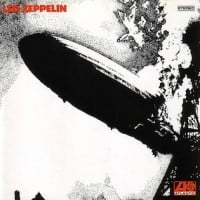 Led Zeppelin was an English hard rock band formed in London in 1968 as the New Yardbirds. The group consisted of Robert Plant (Vocal), Jimmy Page (Guitar), John Paul Jones (Bass, Keyboard) and John Bonham (Drums) and was very much the child of Jimmy Page who even financed their first tour. He had tasted some previous success with The [original] Yardbirds and was friendly with some big names in rock. Page states it was Keith Moon of The Who that claimed the band could only go down, like a lead balloon -- thus prompting the iconic name of Led Zeppelin. The band's heavy, guitar-driven sound, rooted in blues and psychedelia on their early albums, has earned them recognition as one of the progenitors ...read more.
After Physical Graffiti it seemed that they didn't have much success? Were they killed by punk?
They suddenly disbanded because of John Bonham's death.
17
Alanis Morissette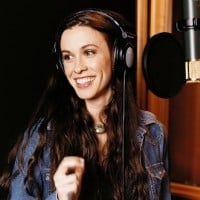 Alanis Nadine Morissette is a Canadian-American alternative rock singer-songwriter, guitarist, record producer, and actress.
Admittedly she has not had a true "flop" album but she has not released in so long that I feel like she belongs on this list.
18
Tool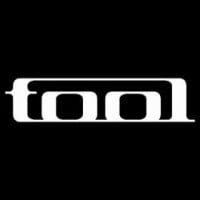 Tool is an American alternative metal/progressive metal band, that was formed in 1990. The band is set together between Maynard James Keenan (Vocals), Danny Carey (Drums), Adam Jones (Guitar) and since 1995 Justin Chancellor (Bass). The band is known for their influences from electronic sounds and their overly complex and strangely structured songs. They released their debut album "Undertow" in 1993 and later put out other famous albums, like "Lateralus" and "10,000 Days". The band has established a legacy as one of the most well-known and beloved progressive metal and alternative metal bands of all time.
Tool is coming with a new album this year. We can party now.
19
Estelle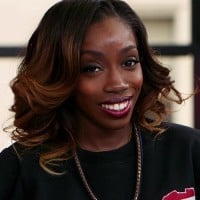 Estelle Fanta Swaray, simply known as Estelle, is a British singer, songwriter, record producer, and actress from West London, England.
20
Spice Girls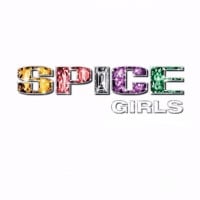 The Spice Girls were an English pop girl group formed in 1994. The group consists of Melanie Brown, Melanie Chisholm, Emma Bunton, Geri Halliwell, and Victoria Beckham, née Adams.
Major world wide success from The Spice Girls from 1997-2000. Then they just seemingly vanished.
21
Carly Rae Jepsen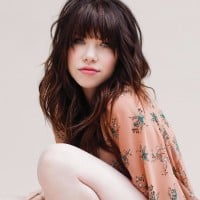 Carly Rae Jepsen is a Canadian singer and songwriter from Mission, British Columbia, and later based in Vancouver. She is best known for her hit song "Call Me Maybe" which topped many charts in 2012.
22
Gotye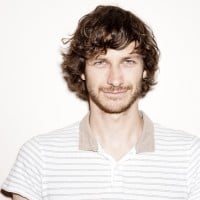 Wouter Andre "Wally" De Backer, better known as Gotye, is an Australian-Belgian multi-instrumentalist and singer-songwriter. The name "Gotye" is a pronunciation respelling of "Gauthier", the French cognate of Gotye's given Dutch name "Wouter".
Definitely. Although it's a thin line between this list and one hit wonders ("Somebody That I Used To Know"), the reason he remained a one hit wonder is that he took a long time off and ended his own career. One hit wonders usually try to come up with a worthy follow up but fail. Plus he had solid successes in his home country before, so I'll make an exception for this.
Ironically, now he is just somebody that we used to know.
23
Drowning Pool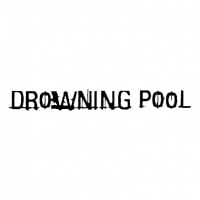 Drowning Pool is an American Nu-Metal band formed in Dallas, Texas in 1996. The band was named after the film The Drowning Pool.
24
Oasis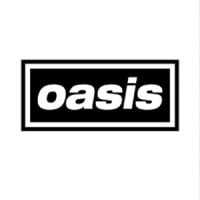 Oasis were an English britpop band formed in Manchester in 1991. Developed from an earlier group, the Rain, the band originally consisted of Liam Gallagher (vocals and tambourine), Paul "Bonehead" Arthurs, Paul "Guigsy" McGuigan, and Tony McCarroll. Noel Gallagher (Liam's Brother) served as the primary songwriter and guitarist for the band. They released a total of 7 albums. Definitely Maybe (1994), (What's The Story) Morning Glory? (1995), Be Here Now (1997), Standing on the Shoulder of Giants (2000), Heathen Chemistry (2002), Don't Believe The Truth (2005), and Dig Out Your Soul (2008). They disbanded in 2009 after Noel refused to attend their final gig. Causing Liam and Noel to have a falling ...read more.
This was the first band that came to mind when I saw the title.
After Be Here Now they quickly faded into the background.
25
MC Hammer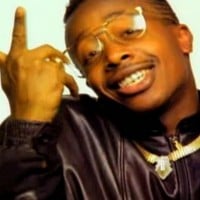 Stanley Kirk Burrell (born March 30, 1962), known professionally as MC Hammer (or simply Hammer), is an American rapper, dancer, and record producer who had his greatest commercial success and popularity from the late 1980s until the early 1990s. Remembered for his rapid rise to fame, Hammer is known ...read more.
He made 2 Legit 2 Quit and then quit. How ironic.
PSearch List