Top 10 Countries with the Most Interesting Shape on the Map
The Top Ten
1
Italy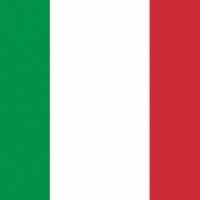 Italy, in italian Repubblica Italiana, is a unitary parliamentary republic in Europe. ...read more.
Come on, one of the powerhouses of world fashion also just so happens to be shaped like a freaking boot!
Italy has a really identifiable shape. Anyone can guess what Italy's shape is.
Italy looks like a boot, high heel in particular.
Looks like a high heel about to kick Sicily.
2
Japan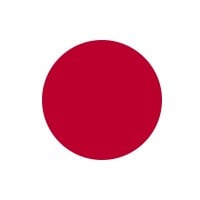 Japan is an island country in East Asia in the Pacific Ocean. It lies off the eastern coast of the Asia Mainland (east of China, Korea, Russia) and stretching from the Sea of Okhotsk in the north to the East China Sea and near Taiwan in the southwest. ...read more.
Looks like the letter J. Yes, J for Japan.
3
Philippines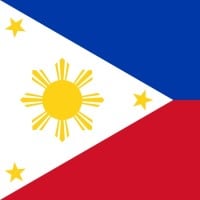 The Philippines was established in March 16, 1521 and named in honor of a Spanish King whose name is King Philip of Spain II. It is located at Asia, specifically at Southeast Asia. The capital is Manila. 89% of the people there currently are native, while 11% of people there are foreigners.
Philippines is unusually shaped in a beautiful way. Its shape is does not look like a typical country but an art.
Philippines looks like an animal complete with head, body, legs and butt.
Philippines has a peculiar shape that
Is very easy to remember.
It looks like a dog sitting down.
4
Thailand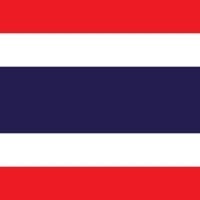 Thailand, officially the Kingdom of Thailand, formerly known as Siam, is a country at the centre of the Indochinese peninsula in Mainland Southeast Asia.
If you look at Thailand on a map, you will notice it looks a bit like an elephant!
5
Mexico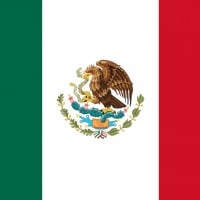 Mexico, officially the United Mexican States, is a federal republic located in North America. The country is located between the U.S. and Central America, and is known for its Pacific and Gulf of Mexico beaches and its diverse landscape of mountains, deserts, and jungles.
Mexico shape is one of those countries that it's shape is so beautiful because it's natural geography is so rare and iconic. It's hard to mistaken Mexico's shape because it is so unique like; Italy, Greece, Brazil and UK.
It looks like an animal hind leg (maybe lamb or pork hams) - one of those you can see in some meat counters. Google 'Jamon Iberico de bellota' - Mexico looks like that.
With some more imagination, I can also see a seahorse.
6
Gambia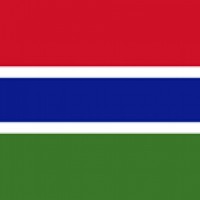 Gambia, established in February 18, 1965, is located in western part of Africa. The capital of Gambia is called Banjul, the other major city are Serekunda, Brikama and Bakau which are the three biggest cities in Gambia. ...read more.
Very unique, but very intentional.
7
Russia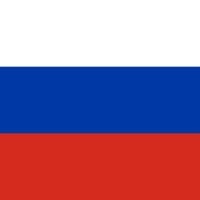 Russia, or the Russian Federation (RF), is a transcontinental country spanning Eastern Europe and Northern Asia. It is the largest country in the world by area, covering over 17,125,191 square kilometres (6,612,073 sq mi), and encompassing one-eighth of Earth's inhabitable landmass. Russia extends across ...read more.
Russia looks like a running horse.
Reminds me of a massive bear.
8
Iceland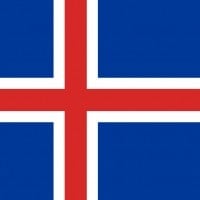 Iceland is a Nordic island country in the North Atlantic Ocean and the most sparsely populated country in Europe. Iceland's capital and largest city is Reykjavík, which (along with its surrounding areas) is home to over 65% of the population. Iceland is the only part of the Mid-Atlantic Ridge that ...read more.
Iceland looks like an amoeba.
9
India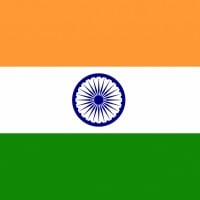 India, officially the Republic of India, is a country in South Asia. It is the seventh-largest country by area, the second-most populous country (with over 1.2 billion people), and the most populous democracy in the world. Its capital is New Delhi. Some other major cities are Mumbai, Chennai, and Ahemdabad. ...read more.
India looks like it have head towards north with a very big chest in the middle
and hands streched out towards east and west!
India looks like a women
10
Norway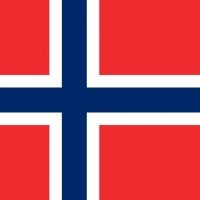 Norway, officially the Kingdom of Norway, is a sovereign and unitary monarchy in Northern Europe whose territory comprises the western portion of the Scandinavian Peninsula plus the island Jan Mayen and the archipelago of Svalbard. ...read more.
The Contenders
11
Laos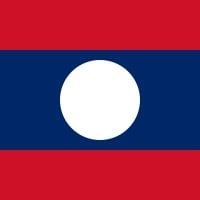 Laos, officially the Lao People's Democratic Republic (LPDR), or commonly referred to its colloquial name of Muang Lao is a landlocked country in the heart of the Indochinese peninsula of Mainland Southeast Asia, bordered by Myanmar (Burma) and China to the northwest, Vietnam to the east, Cambodia to ...read more.
12
Latvia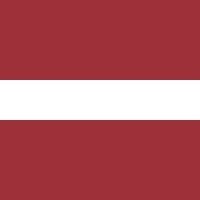 Latvia, officially the Republic of Latvia, is a country in the Baltic region of Northern Europe. It is one of the Baltic states; and is bordered by Estonia to the north, Lithuania to the south, Russia to the east, Belarus to the southeast, and shares a maritime border with Sweden to the west. Latvia ...read more.
It looks like a heart
13
Sri Lanka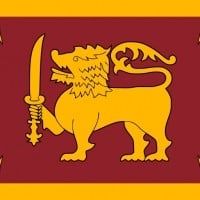 Sri Lanka, officially the Democratic Socialist Republic of Sri Lanka and known from the beginning of British colonial rule until 1972 as Ceylon, is an island country in South Asia near south-east India.
It looks like it is a sidekick or tear that is India's. If you see more closer you see a man holding a bar in the train
Sri Lanka looks like a pearl or a tear off India.
Tear of the Indian ocean
14
Austria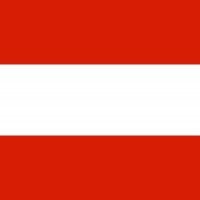 Austria was Celtic (Hallstadt) then as Noricum, part of the Roman Empire, Alaric, who took over Rome, studied at a monastery near Vienna. In the Middle Ages, the Holy Roman Emperors moved to Vienna, then Austria became separate. Medieval documents from Eastern Europe as far as West Ukraine were often ...read more.
Thanks, Martin. I think you are right - it does look like a guitar!
15
Chile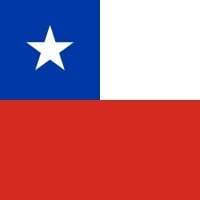 Chile, officially the Republic of Chile, is a South American country occupying a long, narrow strip of land between the Andes to the east and the Pacific Ocean to the west.
16
Croatia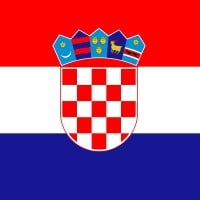 Croatia, officially the Republic of Croatia (independence since 1991), is a sovereign state at the crossroads of Central Europe, Southeast Europe, and the Mediterranean. Its capital city is Zagreb. It is a member of the European Union. During the Cold War it was part of Yugoslavia. It is a cultural ...read more.
17
Panama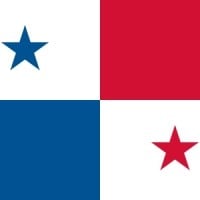 Panama, officially called the Republic of Panama, is a country in Central America situated between North and South America.
It's like the letter S
18
Kenya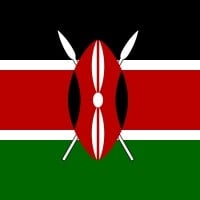 Kenya, officially the Republic of Kenya, is a country in Africa and a founding member of the East African Community.
Most beautiful country shaped like its some art.
Should be number one.
Totally number one
19
Greece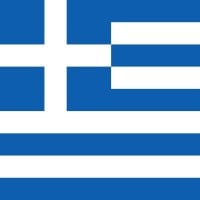 Greece, officially the Hellenic Republic, also known since ancient times as Hellas is a country located in southeastern Europe.
Greece look like a lady
20
Netherlands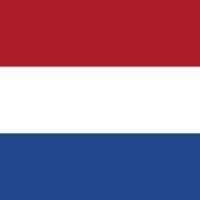 The Netherlands, informally Holland, is a country located in north-western Europe with overseas territories in the Caribbean. It is the largest of four constituent countries of the Kingdom of the Netherlands. The Netherlands consists of twelve provinces, and borders Germany to the east, Belgium to the ...read more.
Has the world's largest artificial island (Flevoland) and is nicely spread around an internal lake (IJsselmeer). In the South-West there is an interesting delta area.
God created the world, but the Dutch made the Netherlands.
21
United States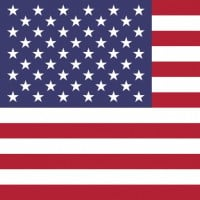 The United States of America, or the U.S.A. for short, is a federal republic composed of 50 states, 48 of them are contiguous states. There are two other states, Alaska and Hawaii, which are north and south of the contiguous states, respectively. The United States declared its independence from the ...read more.
Lucretia, even Weird Al Yankovic mentions this in his awesome parody song "I'll Sue Ya":
"I sued Colorado
'Cause you know, I think it looks a little bit too much
Like Wyoming"
22
United Kingdom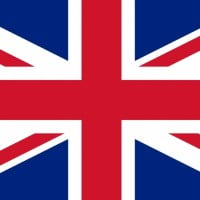 The United Kingdom of Great Britain and Northern Ireland, commonly shortened to United Kingdom, UK or Britain is a Sovereign State located of the Northwestern coast of Europe. It is a Parliamentary Constitutional Monarchy currently lead by Monarch Queen Elizabeth II and its current prime minister is ...read more.
Looks like a gummy bear
23
Australia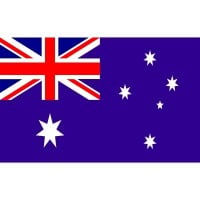 Australia, officially the Commonwealth of Australia, is a sovereign country comprising the mainland of the Australian continent, the island of Tasmania, and numerous smaller islands. With an area of 7,617,930 square kilometres (2,941,300 sq mi), Australia is the largest country by area in Oceania and ...read more.
Looks like a pool
24
Armenia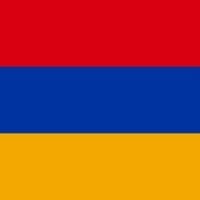 Armenia is a country in the South Caucasus region of Eurasia. Located in Western Asia on the Armenian Highlands, it is bordered by Turkey to the west, Georgia to the north, the de facto independent Republic of Artsakh and Azerbaijan to the east, and Iran and Azerbaijan's exclave of Nakhchivan to the ...read more.
25
Denmark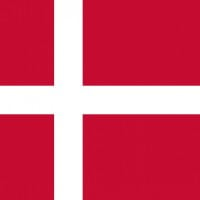 Denmark is a Nordic country in Northern Europe. It is the most populous and politically central constituent of the Kingdom of Denmark, a constitutionally unitary state that includes the autonomous territories of the Faroe Islands and Greenland in the North Atlantic Ocean. European Denmark is the southernmost ...read more.
To me it looks like Batman, a fish snapping his weenie and a cartoon falcon pointing its hand to them.
PSearch List