Best Need for Speed: Most Wanted (2012) Cars
1
Koenigsegg Agera R
Simply fastest car in the game besides the DLC. The only notable weakness is the acceleration that is slower than Veyron Super Sport but still awesome - Aphelion
Best car for multiplayer races, beats the Veyron with handling. Better than the Hennessey and you don't even have to buy dlcs.
The Koenigsegg handles much more better than the Bugatti and the Hennessy
Yea I beat it today it toke me 5 years to beat and I'm 12.
2
Bugatti Veyron 16.4 Super Sport
Beast on any track that have less tight and technical corners. But it will be very weak when it comes to the technical track - Aphelion
Can't handle for its life but it is fast in a straight line, in a race a hennesey or agera would kill it.
The fastest 0-60 time and took me 100 hours to beat and I love the game I have all the cars in the game
Much better than the Agera- abugattifan
4
Pagani Huayra
Pretty all-rounder exotic car. If you're unsure what car to choose for exotic, this car is the answer - Aphelion
I love this car, handling performance is at best in Game.
It was a fast car
5
Lamborghini Aventador 700-4
Just finished gae with dis
Just imagine me kicking your bugatti's butt with an Aventador, hehe. - moussabayou
6
McLaren MP4-12C
I think it was a good choice after 9 hours of gameplay, to beat the last 5 Most Wanted.
Races for it were quite easy, I got 6 gold and 2 silver in less than 2 hours.
I'm beat lamborghini aventador on this car. Nvm
7
SRT Viper GTS
Goddd I use It everyday it just you get it
REally fast and effective, I beat all most wanted cars in a short amount of time with this
8
Chevrolet Corvette ZR1
Cool car for racing and outrunning cops
Best in curves, in races, in every possible aspect. You can really see the difference after the improvments
Buddy by stock this car has best acc. And speed.! I reached no 6 using this car alone
Got this car when I was at blacklist 7 then defeated every single racer till blaclist 1
9
Ariel Atom 500 V8
Fastest racing car in the game. It has the most insane acceleration and good handling. The only car that can smoke this is M3 GTR - Aphelion
The most acceleration I've seen in the game, unreal, and it's so light weight, it Flys. And if you know how to drive this properly, you'll realize this thing is scary fast, cause, I beat agera with this, the only issue is the lack of top speed, and the engine has much more capability...
Just awesome for pro drivers
bad at acceleration, but it is good for drifting tho
10
Lexus LFA
Rubbish ride!
This ride doesn't knows how to drift.
It always gets stick to the road and gets slower as longer as u turn the vehicle.
The Contenders
11
Lamborghini Gallardo
The Perfekt car for the first 3-4 Most wanted races
One of the cars that doesn't need to do the 'ambush' mission to get the upgrade parts
12
Lamborghini Aventador LP 700-4
Awesome, this awesome car with awesome speed and awesome... Awesome! - HezarioSeth
Fantastic machine in an awesome realistic most wanted 2012... No limits, smoking the cops!
13
Nissan GT-R Egoist
This is the best car for me.
It has good speed, handling and acceleration.
I complete the game with this
The acceleration is incredible for this car..I think it's underlooked...top speed ain't that great though
14
Hennessey Venom GT Spyder
Best car to choose in the game if you have the "Ultimate Speed" pack. The only problem with this car is just you need real money to own it - Aphelion
In my opinion it was the hardest car to get. Its just awesome and where the hell are he ferraris in the game
Extremely fast, candles very well - and when equipped with the correct things, can be a very strong car. Once, I took down an swat van in one hit.
It's f.ing best car in game
15
Bentley Continental Supersports
TOP
16
Ford Mustang Boss 302
Good enough handling and massive acceleration... One of my favourites.
Superb car. Strong And Speedy... >
17
Mercedes-Benz SLS AMG
Good handling, good speed and pushed me thru till blacklist 4
18
Maruissa B2
Best car ever
This car gets you through the entire game with the right mods.
19
Audi R8 GT Spyder
I am playing most wanted and trust me. NOT including most wanted 10 its best car in game. It is also better than some most wanted cars.
Best car for starter's... awesome for curves...one of the best control
Whilst worse than certain other Cars, It's certainly a good one. Even If that only goes for starting stages.
20
Lamborghini Gallardo LP 570-4 Spyder Performante
Best if upgraded
That's amazing!
21
Alfa Romeo 4C Concept
I loved this car, I beat the first four most wanted of the game with It, but I had all the improvements of the car
22
Pagani Zonda R
Pretty easy to handle. You just need money to have this car (I mean real money). - Aphelion
Good if you have parts for it
23
Porsche 911 Carrera S
Finished the game with only this. Twice.
24
BAC Mono
car that I used to beat the veyron, its excellent for drifting, I just need the best tires :/
Nice handling, very light, nice acceleration
25
Ford F-150 SVT Raptor
Literally beat the game with this car lmao
26 BMW M3 Coupe
27
Porsche 918 Spyder
At the beginning of the game the 'porsche spyder was a Hero'
Great handling and overall performance and it looks pretty sweet.
28 Bugatti Veyron 16.4 Grand Sport Vitesse
29 Shelby Cobra 427
30 Mitsubishi Lancer Evo X
31
Subaru Impreza WRX STI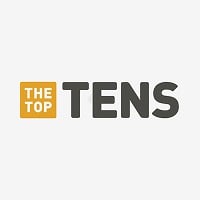 is good
32
Lancia Delta HF Integrale Evoluzione II
This is the best off road car.
But I think Subaru's Cosworth Impreza is even better.
33
Mercedes-Benz SL65 AMG Black Series
Best Muscle car in the game. Easy to control and has insane acceleration (by the way I still don't get it why this car is categorized as muscle car) - Aphelion
Mad acceleration.
34
Aston Martin V12 Vantage
Super fun car to drive
35 Lamborghini Countach
36 Jaguar XKR
37
Audi A1 Clubsport Quattro
Best Everyday Car in the game. With the shortest wheelbase, this car has maneuver in the game - Aphelion
38 Caterham Superlight R500
39
Tesla Roadster Sport
yes
40
BMW M3 GTR
Simply best race car in the game. Has the best durability for race car and also has good control that can overcome this car with another race car. Need DLC "NFS Heroes" - Aphelion
great
41 Alto 800
42
Lamborghini Aventador J
I really think this car is very unique in the real world, and so this game!
It's one of the fastest 2012 cars, and I personally think that this car is very hot so I recomment buyin it's DLC. - moussabayou
43
McLaren F1 LM
Some good car in the game that is also all-rounder like Pagani Huayra but faster. Need "Ultimate Speed" DLC - Aphelion
44 Porsche Panamera S
45 Maserati Gran Turismo
46 Chevrolet Camaro ZL1
47
Dodge Challenger SRT-8
Fully modified, this car should be awesome, but, they nerfed this car, not cool. the original version of, need for speed most wanted, was way better. this version doesn't even have a story mode, weak.
48 Ford Focus RS500
49 Subaru Impreza
50 Porsche Carrera Turbo
PSearch List