Best Niche Ad Networks
NicheAdNetwork
As online advertising continues to grow, a number of niche ad networks has arisen. These niche networks focus almost exclusively on highly targeted demographic groups, interest groups and industry groups.
The Top Ten
1
Niche Ad Network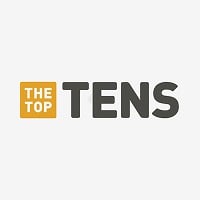 Niche Ad Network is a CPC ad network launched in 2016 with over 200 niche ad channels. While the initial focus of the network was on niche online dating by providing over 70 niche dating ad channels, Niche Ad Network has grown as a provider of niche marketing services for a wide variety of industries, interest groups and demographic groups. Demographic and interest group examples include: Seniors, Healthcare, LGBT, Fitness, Dating and many more. - NicheAdNetwork
Visit Website
2
Ad Prime Health
Ad Prime Health is one of the largest 'health focused' niche networks online, connecting brands, patients and healthcare providers. - NicheAdNetwork
Visit Website
3
Jewish Ad Network
Jewish Ad Network is exactly what it sounds like, a niche online ad network focused exclusively on the Jewish community. Jewish Ad Network helps advertisers reach the Jewish community via email and integrated tools to deliver messages across multiple platforms. - NicheAdNetwork
Visit Website
4
Gay Ad Network
Gay Ad Network is a niche ad network focused exclusively on the LGBT community. Utilizing a number of advertising tools, Gay Ad Network provides display ads, mobile ads and video inventory. If you are looking to reach the Gay community, this ad network is certainly one to consider. - NicheAdNetwork
5
Faith Ad Net
Faith Ad Net ( http :// w ww.f aithadnet .com/) is a niche ad network focused on the Christian market with claims to be the largest online Christian Advertising Network. This network aims to connect advertisers and publishers in the 'Faith Market', connecting Christians with brands, sites and ads that are appropriate for the family and for believers. - NicheAdNetwork
6
Batanga Media
Batanga Media ( http :// batangamed ia.c om /) is a digital media and content company focused on the U.S. Hispanic market as well as Latin America and Brazil. While large, this site qualifies as a niche ad network due to it's focus on specific demographic groups. Serving content in English, Spanish and Portuguese, Batanga Media helps drive traffic to/from specific markets in a way that effectively connects Advertisers, Publishers and ultimately consumers. - NicheAdNetwork
7
Blog Ads
Blog Ads ( http :// w eb.b logads .com/) is somewhat unique in that it is a niche ad network focused on providing ads within Blogs, but since blogs can be about pretty much anything, that makes BlogAds a bit different. Online since 2002, Blog Ads has been connecting bloggers with advertisers for well over a decade and clearly know what they are doing. For companies interested in blog advertising, this is definitely an ad network worth exploring. - NicheAdNetwork
8
The Deck Network
The Deck ( http :// decknetwo rk.n et /) is a niche ad network highly focused on reaching 'creative, web and design professionals'. For companies interesting in reaching this specific group of individuals/companies, The Deck seems to be ideal. - NicheAdNetwork
9
Glitter Network
Glitter Network ( http :// w ww.g litternetwork .com/) is a niche ad network focused on 'Connecting Brands With Women'. While Glitter is a niche network in that it is focused on women, it is stretching the concept a bit considering half of humanity if female. That being said, having an exclusive focus on connecting brands with women does constitute being 'niche'. For advertisers interested in reaching women via targeted campaigns, there is Glitter Network. - NicheAdNetwork
BAdd New Item
Related Lists
Top 10 Niche Dating Sites
Weirdest Niche Magazines

Best Cartoon Network Shows

Best Cartoon Network Characters
List Stats
9 listings
2 years, 305 days old

Top Remixes
1. Niche Ad Network
2. Ad Prime Health
3. Adrx Media
NicheAdNetwork
Error Reporting
See a factual error in these listings? Report it
here
.